Arkitektura is pleased to present new and recent work by a select group of gallery artists from Traywick Contemporary whose practices focus on materiality and process: Charles LaBelle, Ken Fandell, Samantha Fields, Benicia Gantner, Dharma Strasser MacColl, Amy Kaufman, Amanda Marchand, and Nancy Mintz. This selection speaks to the gallery's 20-year history and established exhibition programming that features a multifaceted combination of media including photography, painting, sculpture and textile works, to engage viewers on both a visual and conceptual level.
Since opening in 1997, Traywick Contemporary has been dedicated to a program that reflects the formative artistic traditions of the Bay Area art community: conceptually-driven work, an innovative approach to materials and a deep engagement with process.
Arkitektura is steadfast in its support of art and the artists who create work that moves us. We believe that a room, no matter which is not complete without a piece of inspiration on the wall.
Art Exhibit at Arkitektura
Through October, 2018
Arkitektura SF
560 9th Street
San Francisco, CA
415 565 7200
sales@arksf.com
M–Sat / 10–6pm
FEATURED ARTISTS:
Charles LaBelle's "compound photos", incorporate literally thousands of images the artist has shot while visiting cities across the world, including Stockholm, Venice, Prague and Miami. Acting as both tourist and crime-scene photographer in creating these pieces, LaBelle records ordinary things in great detail — buildings, signs, dumpsters, soda cans, graffiti, and passers-by — which then gives way to increasingly abstracted and unidentifiable bits of shadows, pavement, and fields of color. Back in his studio, he assembles the inch-square images into intricate, tapestry-like works that form a poetically articulated depiction of each different location. http://www.traywick.com/gallery/labelle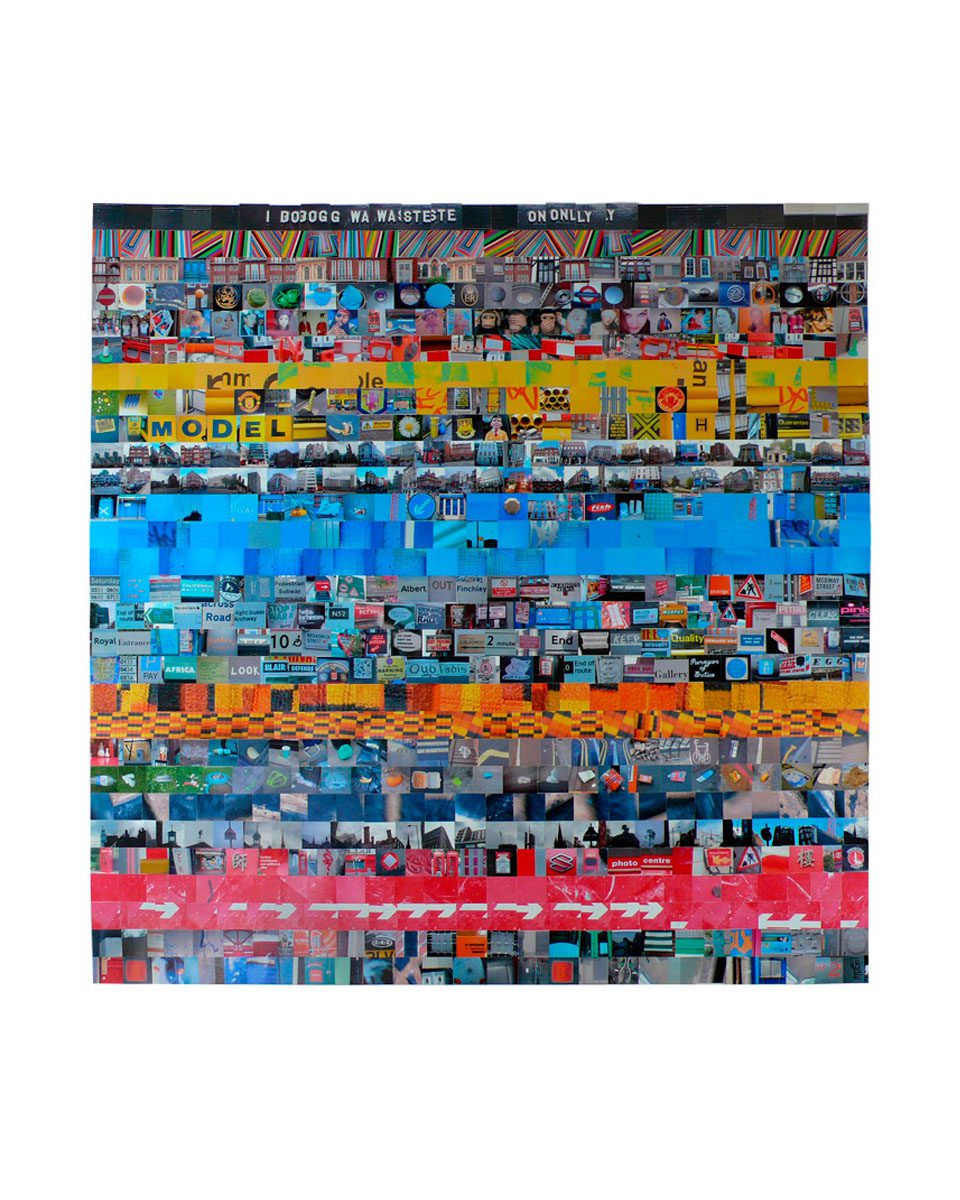 Driftworks: London, 2009
Compound photograph, unique
28 x 28"
Bay Area-based artist Dharma Strasser MacColl forms by hand much of the material she incorporates into her medium-defying works on paper. She strikes a thoughtful balance between the abstract and the referential as natural forms morph into abstract patterns. Her unique approach (with textural mark-making and physical accumulation of objects is often comprised of an inscrutable combination of) combines hand formed porcelain and clay objects, as well as soft materials such as leather, felt and handmade paper. http://www.traywick.com/gallery/maccollimages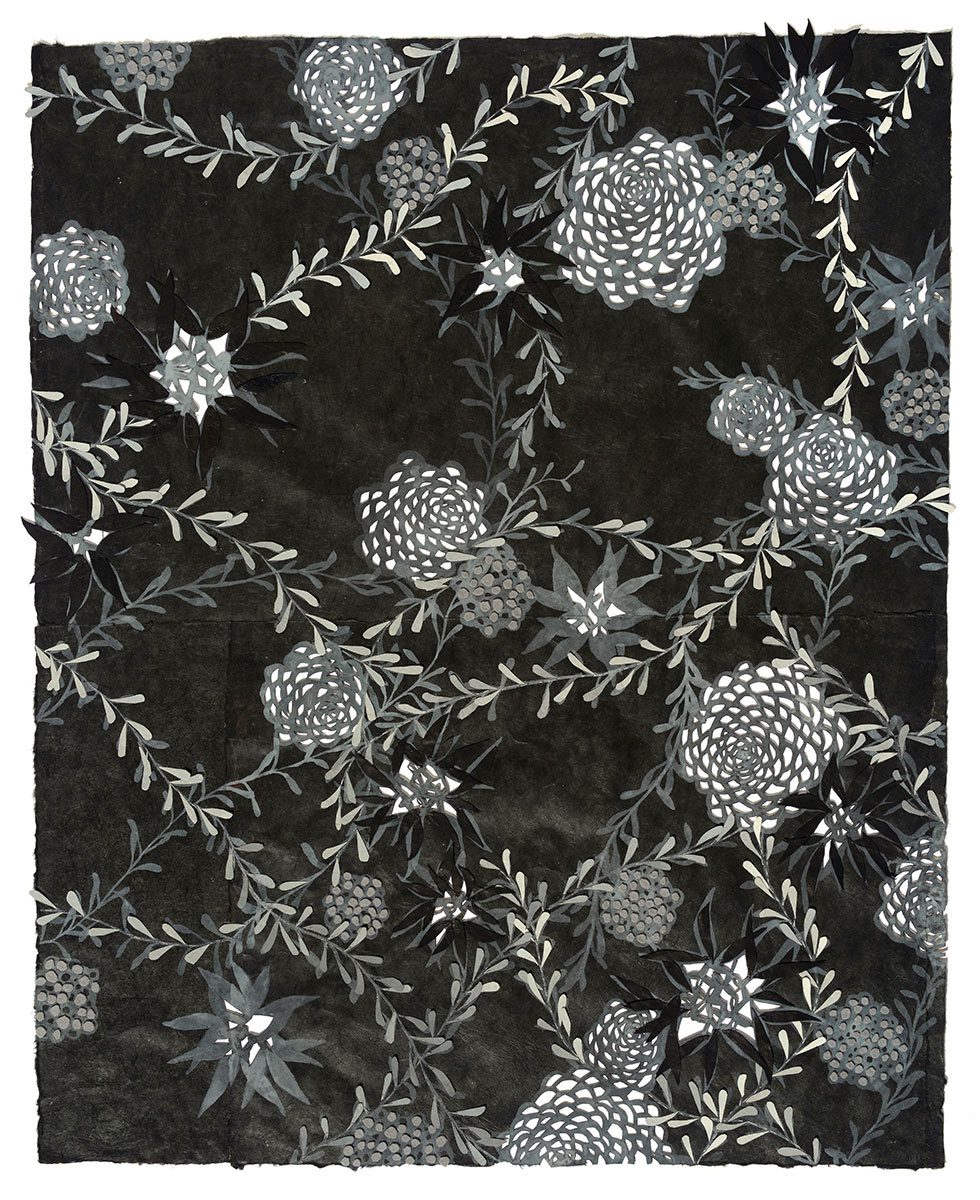 Night Aster
Gouache, black clay, leather, paper cut out, thread on paper
33.5 x 28"
Amanda Marchand is a native of Montreal, Quebec, currently living and working in Brooklyn, NY. Her photographic series and artist books often intertwine images with (ideas and) text from her poetic writing, weaving together a visual narrative about the experiential nature of light. (Experimenting with light, paper, varieties of cameras and exposure time, she creates) Her meditative pictures (that) explore the capacity of light to illuminate that which would otherwise remain unseen. http://www.traywick.com/gallery/marchand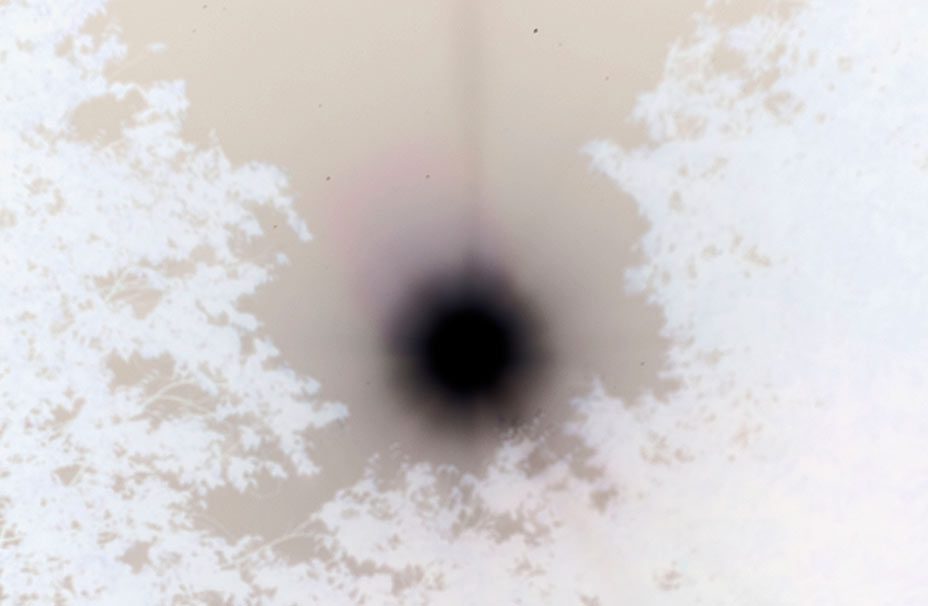 Because the Sky: Black Velvet, 2016
Archival pigment on paper, Edition of 5
32 x 45.5" framed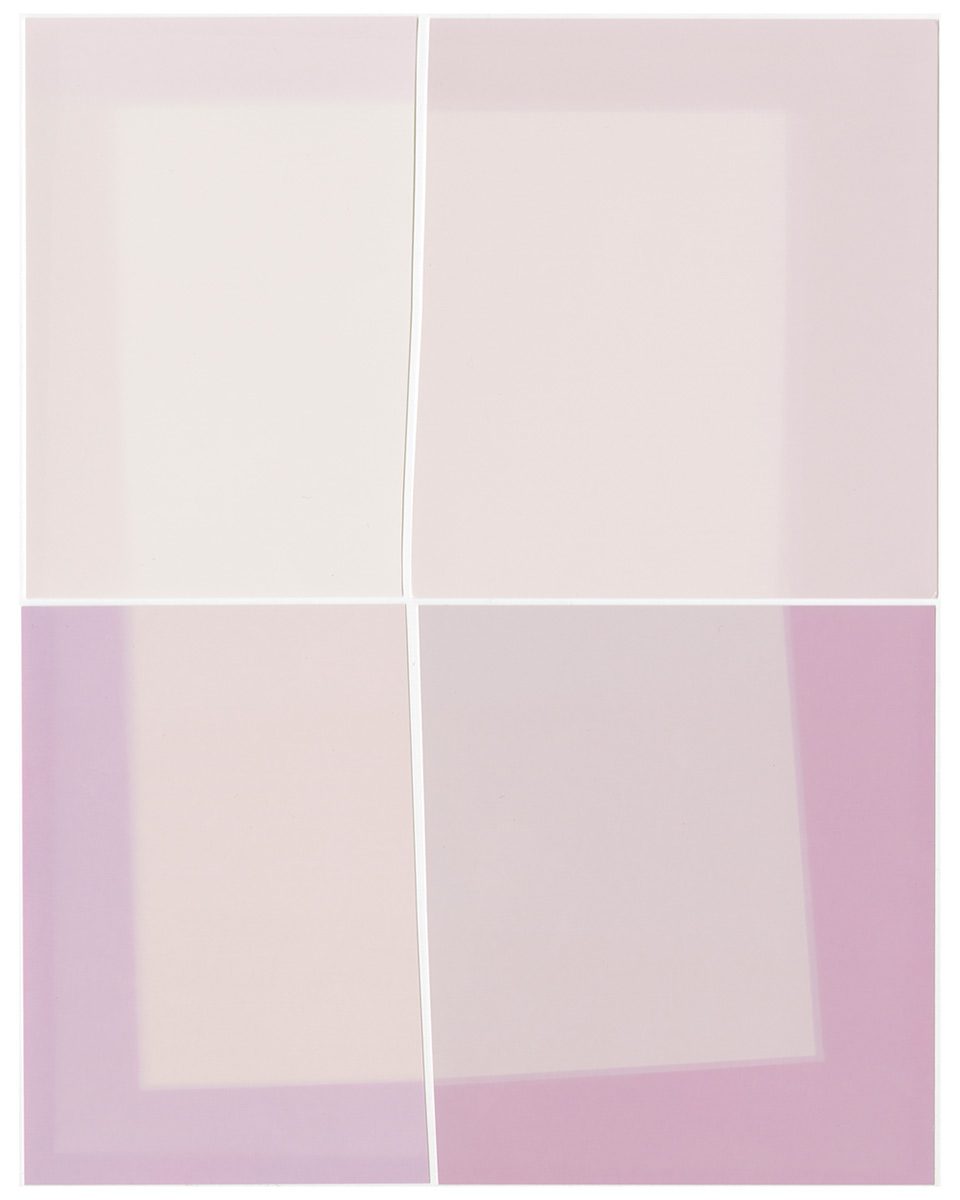 Lumen Notebook 1, 2017
Unique archival pigment print collage, 4 parts
14 x 12"
Ken Fandell is a conceptually-based photographer now living and working in Los Angeles. Throughout his practice, Fandell blurs the lines between traditional photography and other forms of art making such as painting and drawing. He mines the mundane and everyday to reveal the extraordinary often found in the ordinary, balancing these moments with a distinct blend of skepticism, irony, and humor. (His most recent series of composite photographs focuses on the basic fundamentals of the art making process, often while using unexpected source material. In the Blowouts series, Fandell references Franz Kline's bold brush strokes and spontaneous gestures using multiple images of a single 7' blown-out tire tread the artist found on the LA freeways he frequents.) http://www.traywick.com/gallery/fandell

Blowout
Unique multiple exposure color photograph; archival pigment print
76 x 61" framed
Working out of her Los Angeles studio, Samantha Fields paints weather and landscape phenomena as observed through veils such as a camera lens, car window, dense fog or smoke. She (explores the experiential nature of light – immersing) immerses the viewer in the ever-shifting mood of a specific time and place(. She uses) with an airbrush technique(s to) that captures fleeting moments and ephemeral occurrences(: the blur of city lights reflected on wet pavement, the blazing sun in unprecedented heat waves, or transient shadows shifting across a nighttime landscape.)
http://www.traywick.com/gallery/samanthafields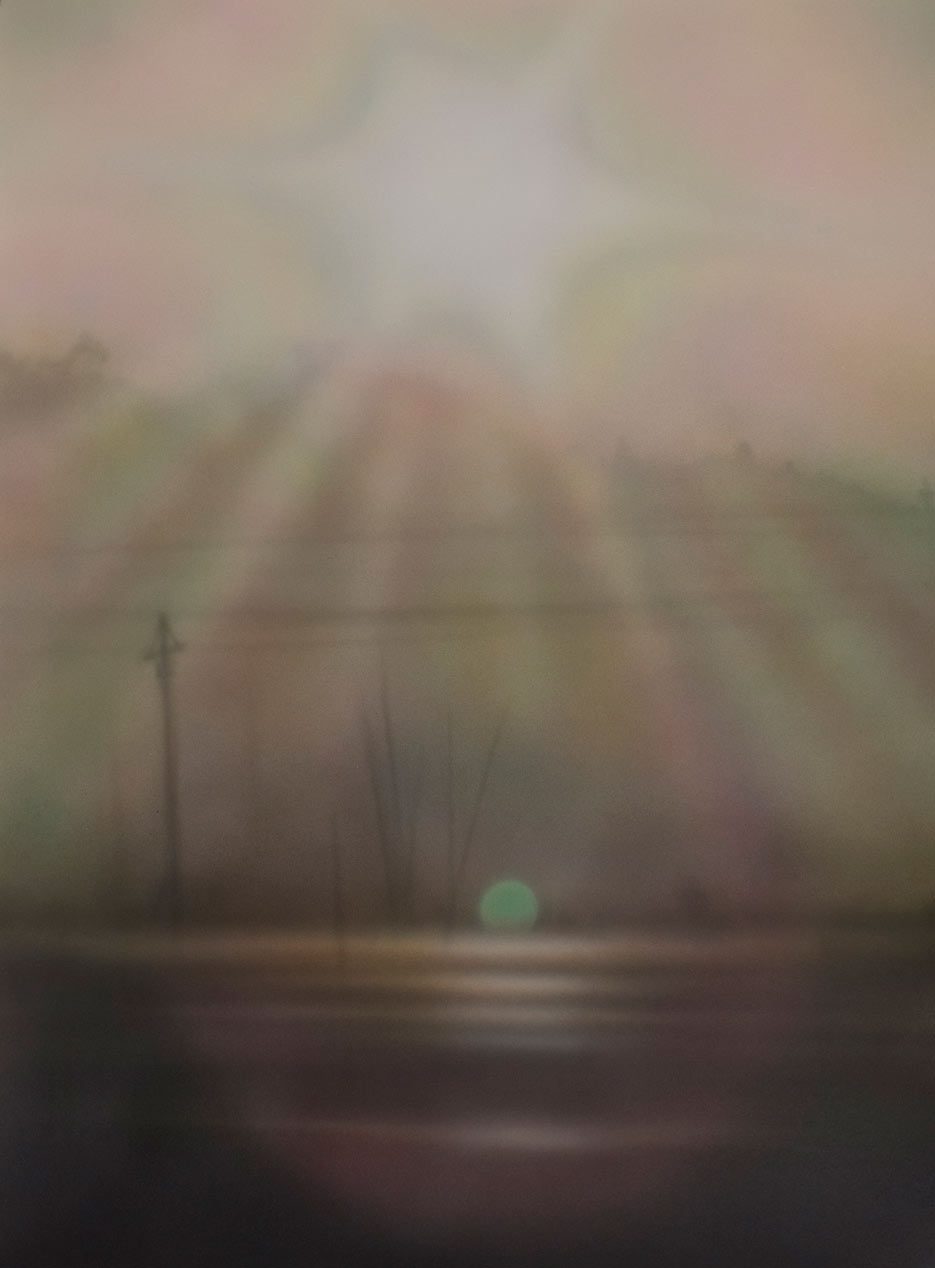 Rio de Los Angeles #3, 2015
Acrylic on paper
36 x 28" framed
Benicia Gantner is a Northern Californian native currently working out of studio in Marin County. Known for her intricate work in vinyl collage(, she has recently introduced sculpture and dimensional wall-based installations into her practice. Gantner's) as well as a unique dialogue with color and form, hers can best be described as a hybrid approach that allows her to move fluidly between two and three dimensions, as well as between minimal and exuberant gestures. http://www.traywick.com/gallery/gantner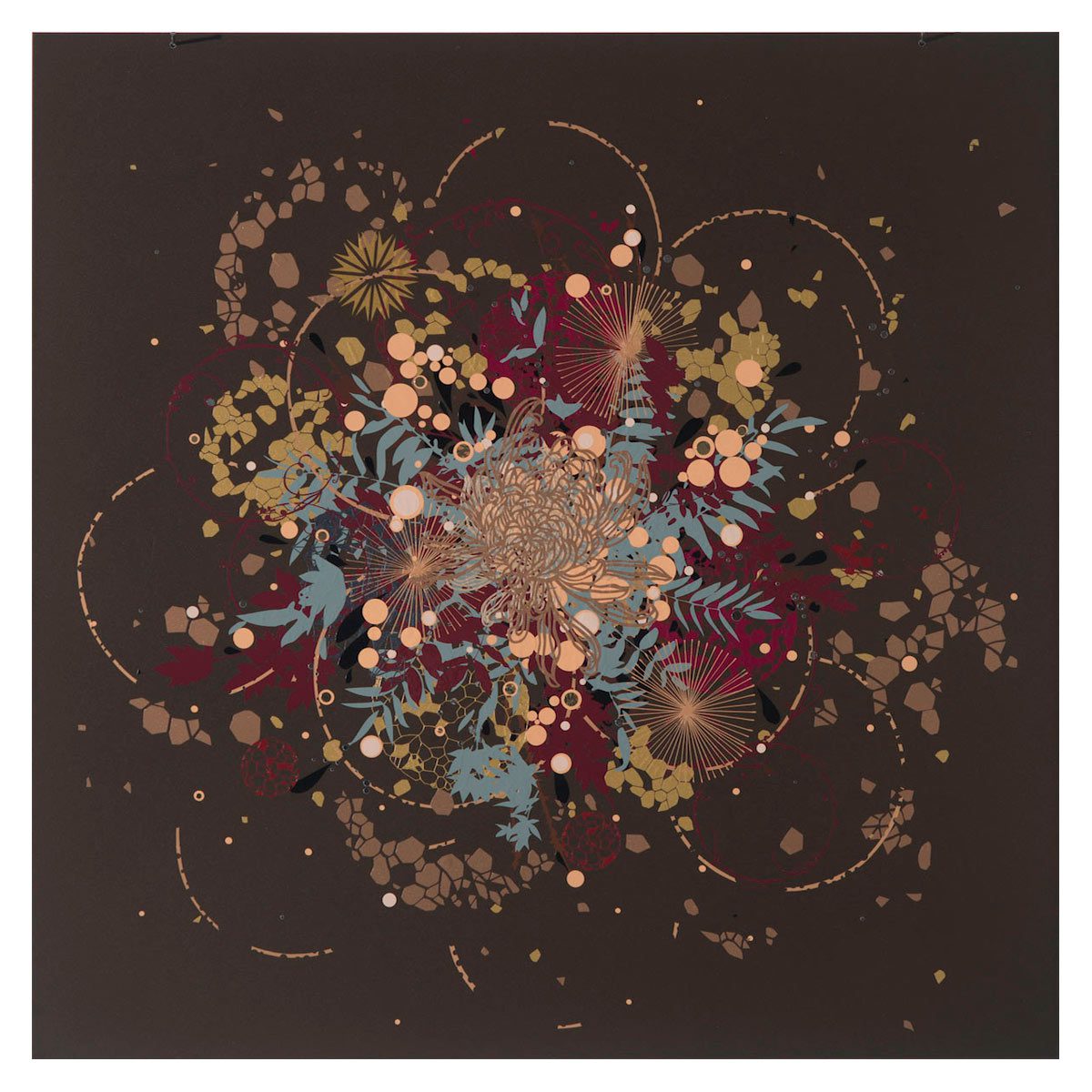 Ring.3, 2016
Vinyl collage on aluminum
30 x 30"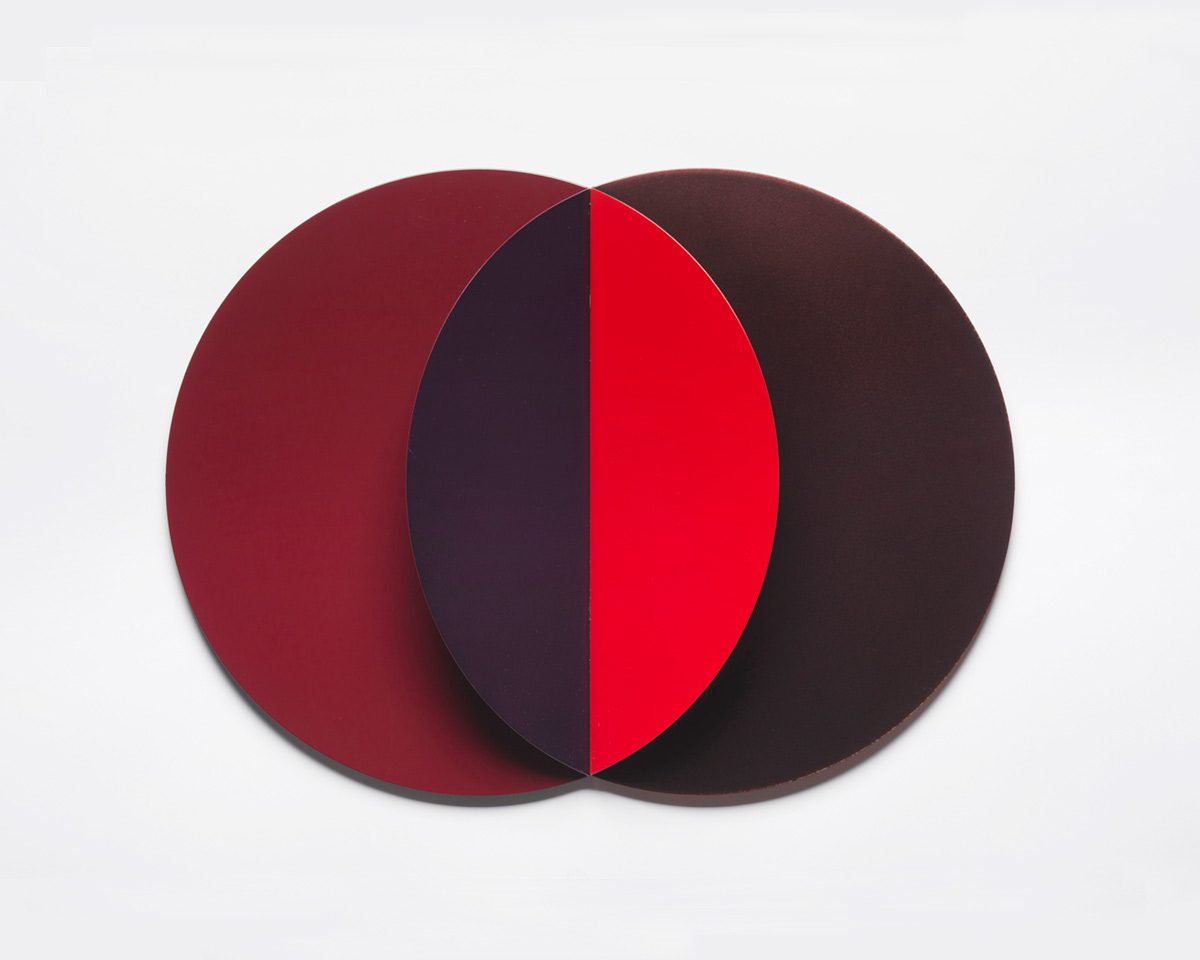 Double Red, 2017
Powder coated aluminum 17 x 24"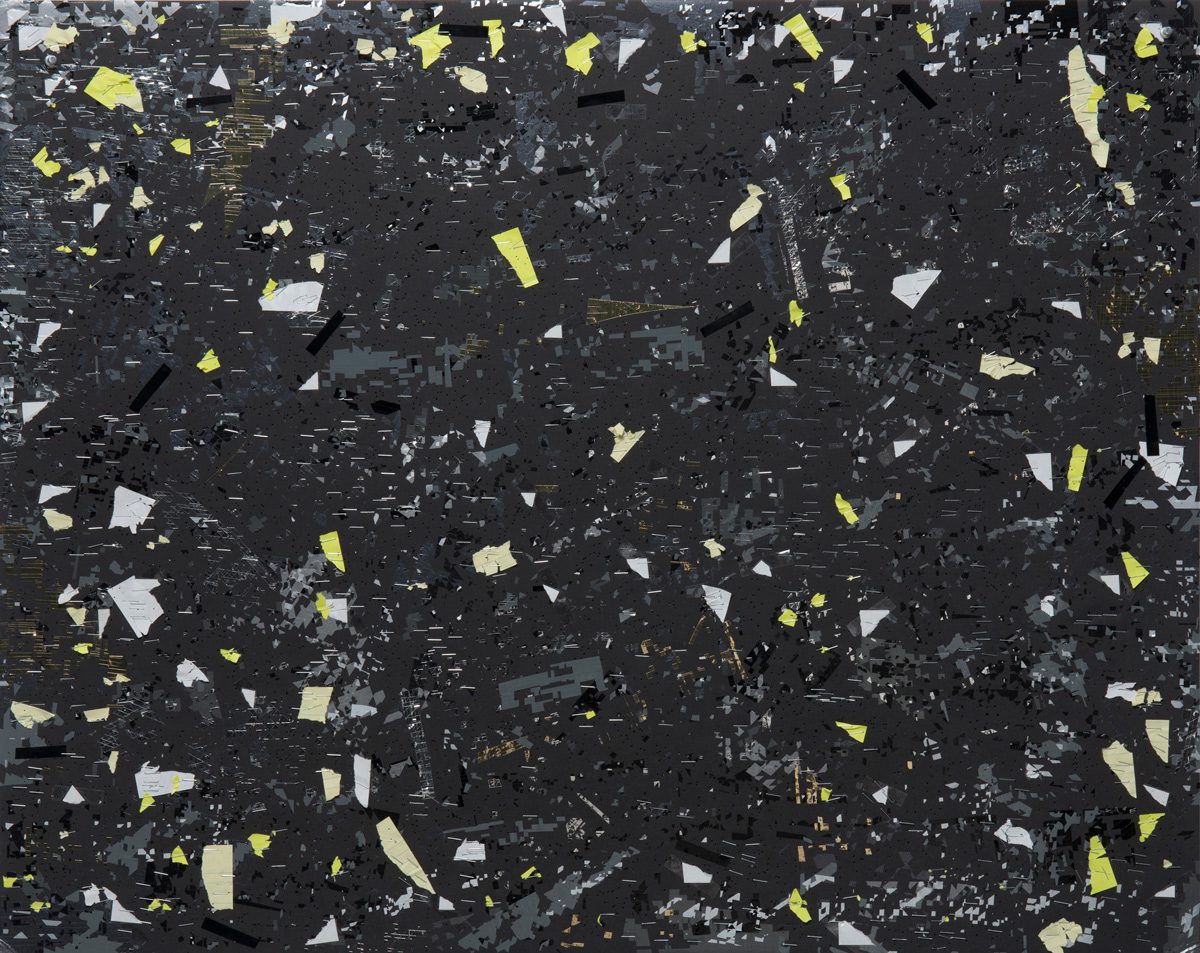 Black Box, 2017
Vinyl, paper, staples, tape on board
36 x 44" framed
Based in Oakland, CA, Amy Kaufman has exhibited her work extensively over the past thirty years. Her abstract paintings are rooted in a formal practice and working knowledge of art history. Using a variety of media including charcoal, pastel or paint, the artist creates (energetic) dynamic compositions that shift between (explicit and implied organic forms. Kaufman masterfully combines dynamic shapes and patterns with subtle details, introducing elements that are slightly askew and off-kilter. In her recent work, Kaufman incorporates looser brush work and line quality which celebrates a cyclical balance of) energetic motion and visual calm. http://www.traywick.com/gallery/kaufman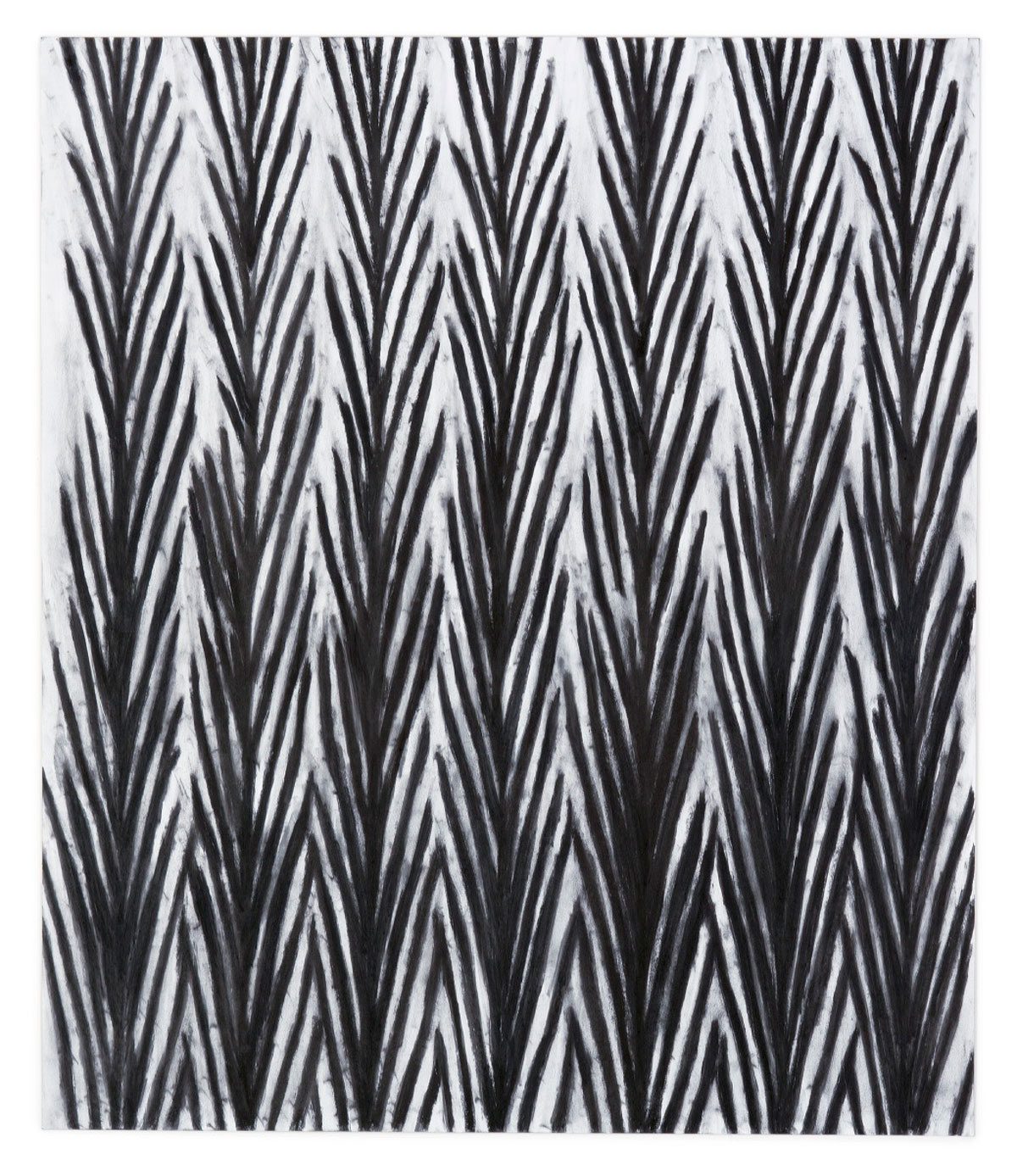 Wheat/Pine, 2017
Charcoal on paper
51 x 44"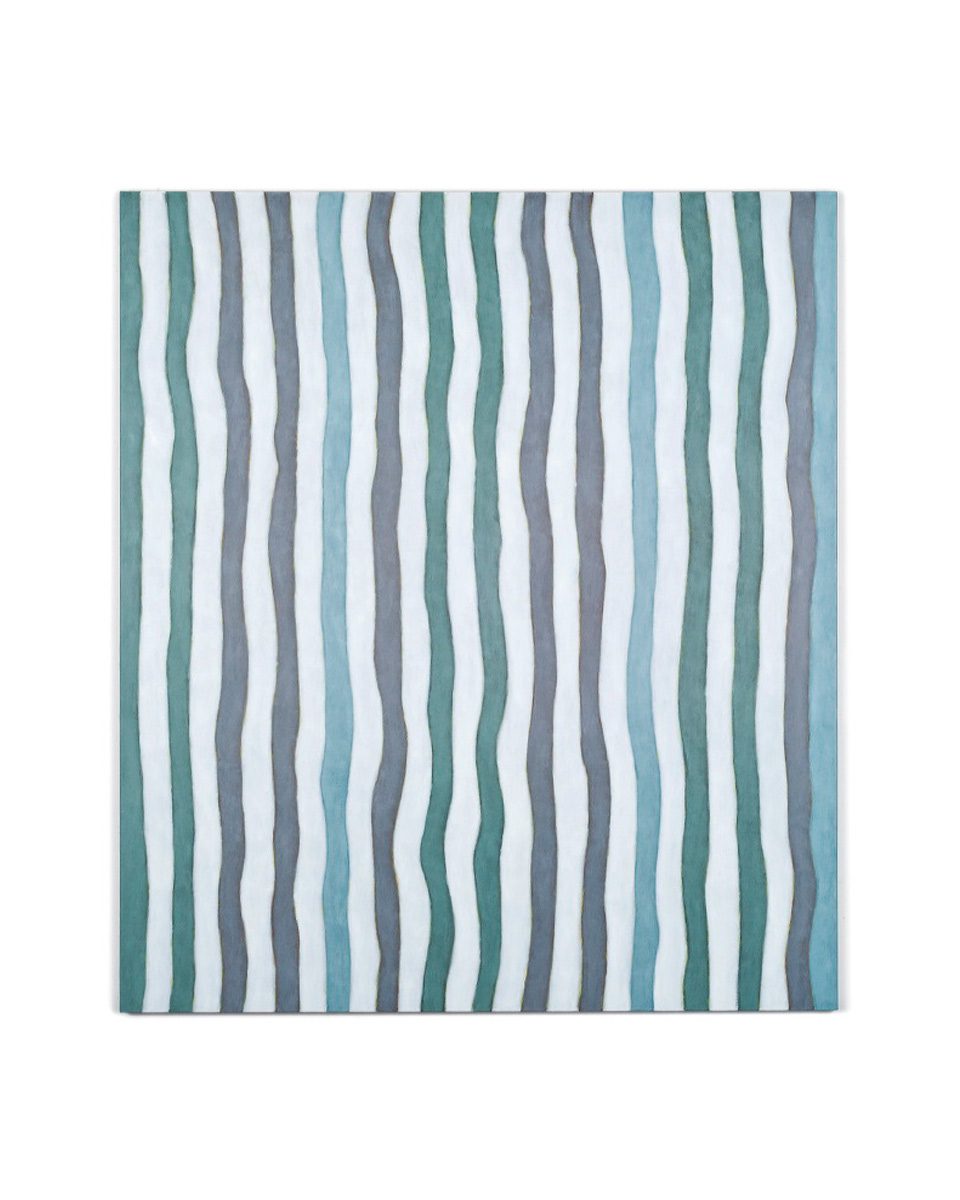 Confetto, 2009
Oil on canvas
62 x 54"
A Bay Area native, Nancy Mintz (received her BFA from California College of Art, Oakland and her MFA from Mills College. In her sculptures and installations, Nancy Mintz) explores the intersection of personal identity and the natural world. As a former mount maker at the Oakland Museum and as a frequent artist in residence at Kala Art Institute in Berkeley, Mintz has developed her practice over the years as both a sculptor and a printmaker, working equally with paper and metal. http://www.traywick.com/gallery/mintz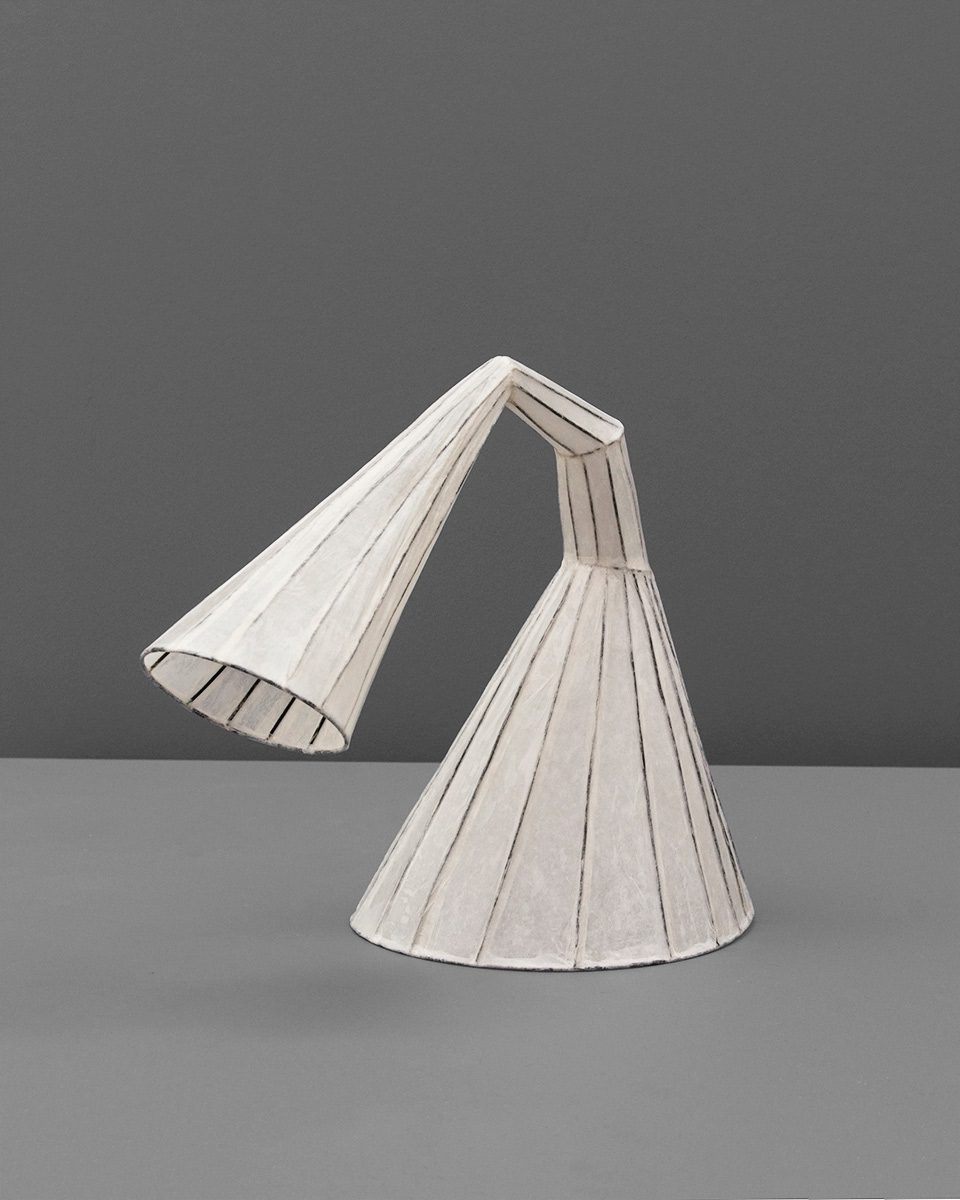 Obeisance, 2017
Paper and brass
15 x 17 x 9"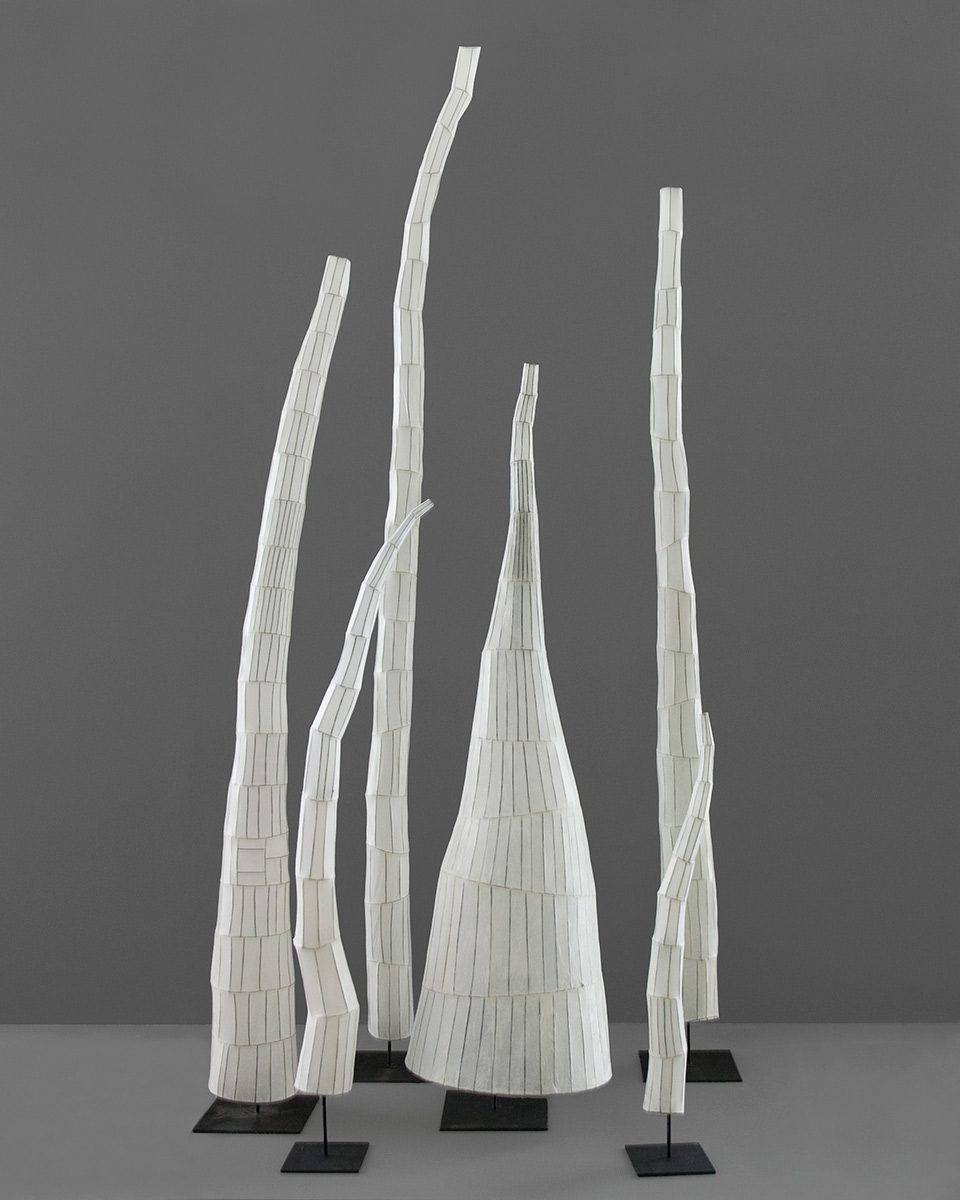 Processionals 1, 2, 3, 4, 5, 6, 2017
Paper and brass
Various dimensions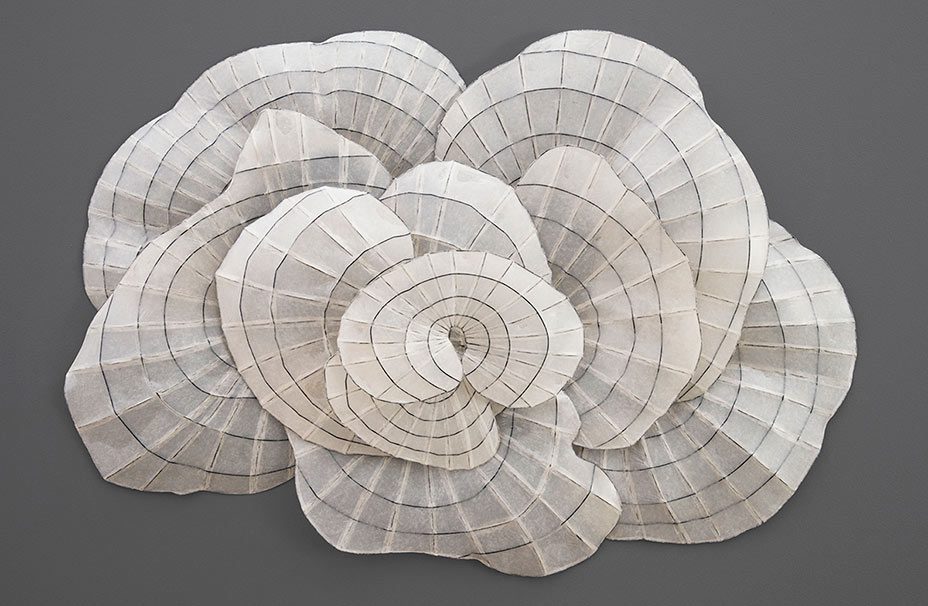 Ganoderma, 2017
Paper and brass
36 x 48"