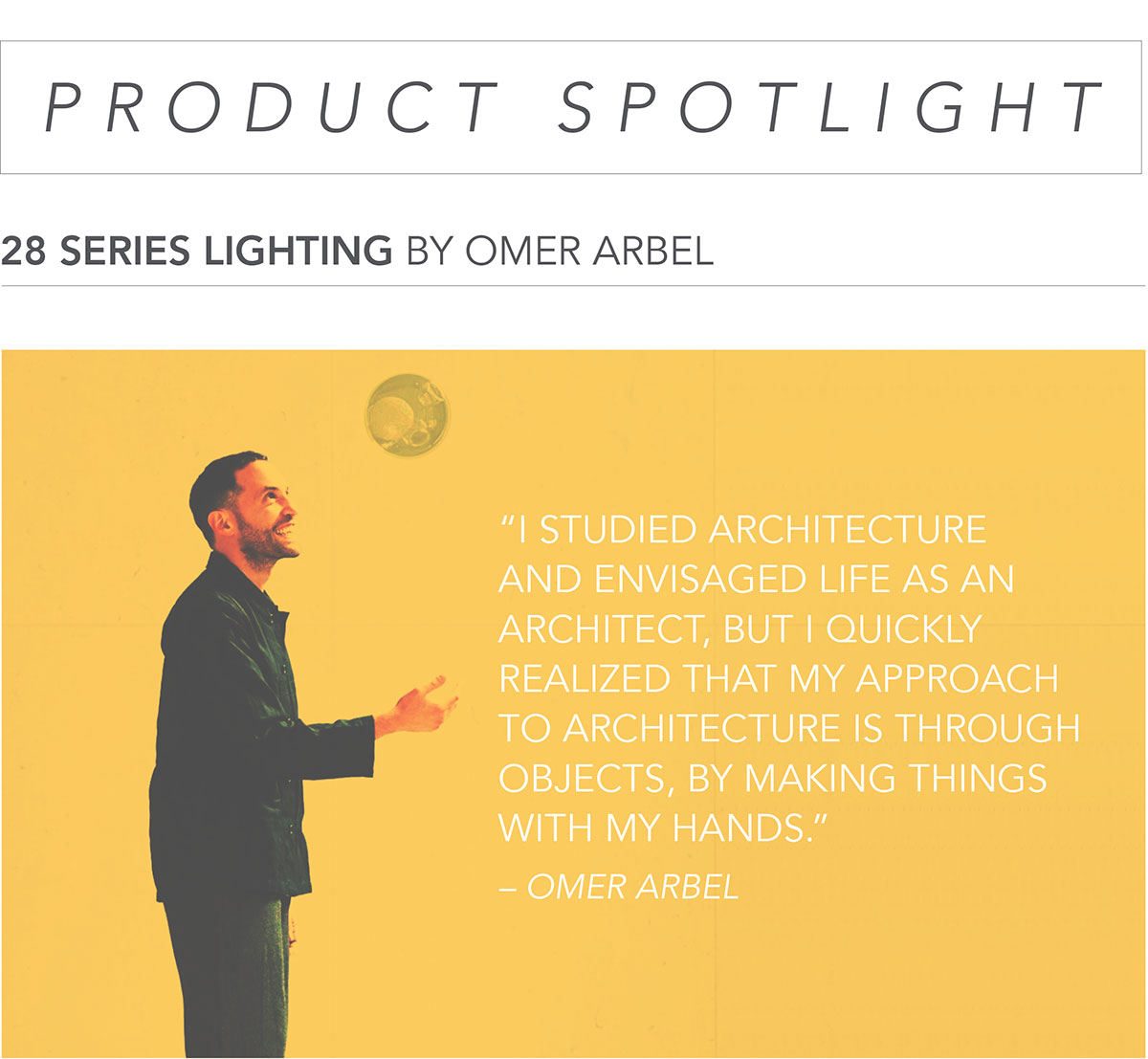 Arbel wanted to explore the fabrication process of design itself, so instead of the form coming first, with the 28 series it was the specific glass-blowing technique that led to its distinctive form. He developed a method that has loose parameters built into it, which produces a different shape in every iteration of the hand-made procedure. Thus, every single 28 light is unique in shape, color depth and tonality.

The 28 series is formed by creating a conventional hand glass-blown sphere and allowing it to cool, then using a blowtorch to create a hot patch on the circumference. A different color of super-hot glass is dropped into the heated exterior patch and air is pulled out of the piece – creating a vacuum inside the original sphere, into which only the very hot, recently introduced melted glass can respond in a "controlled implosion".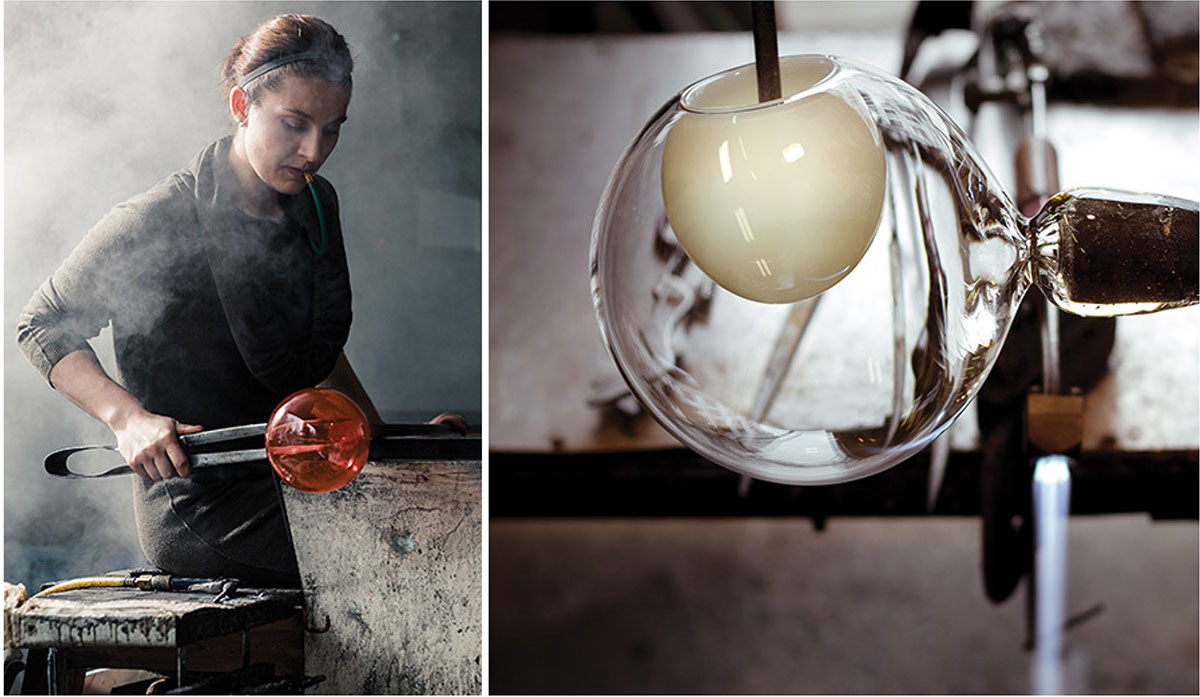 Whether intended for residential or commercial spaces, 28 series provides a unique and beautiful atmospheric glow. 28 series is available as a single pendant, desk lamp, as wall mounted and chandelier.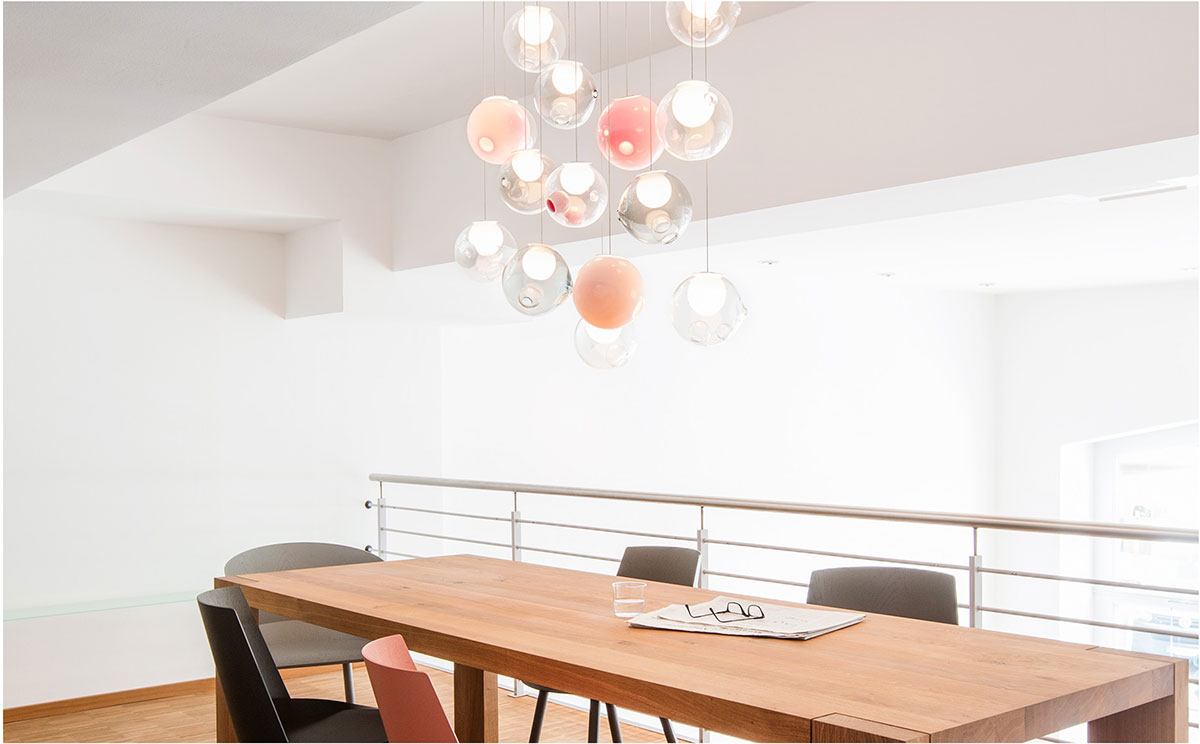 For more information about the 28 series email us at sales@arksf.com or give us a call 415.565.7200