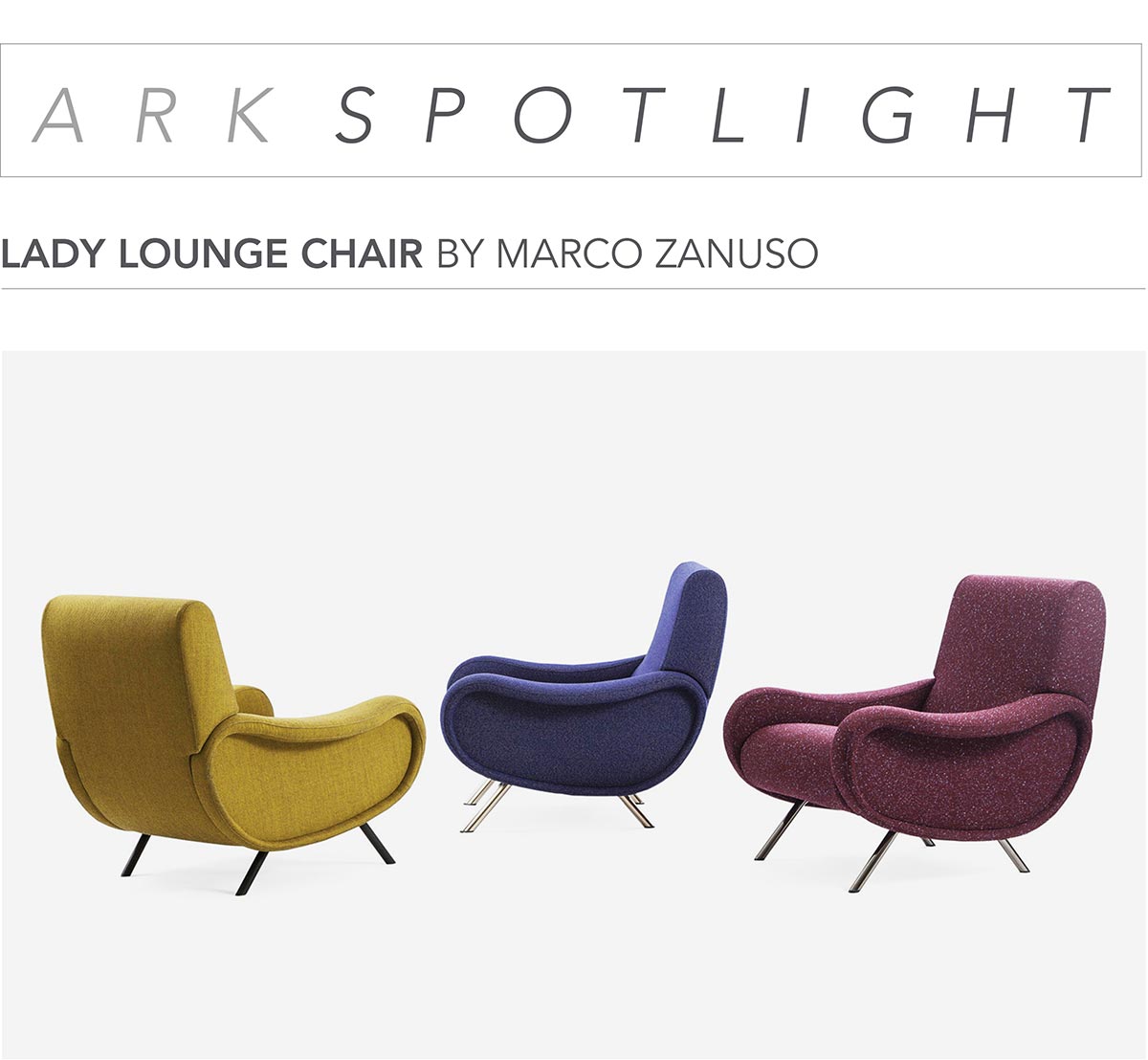 Marco Zanuso's Lady chair was awarded the gold medal at the 1951 Milan Triennale and rapidly achieved the status of a modern design icon. Zanuso's design married appealing organic curves with technological innovation, making use of the most up to date materials and manufacturing processes available at time.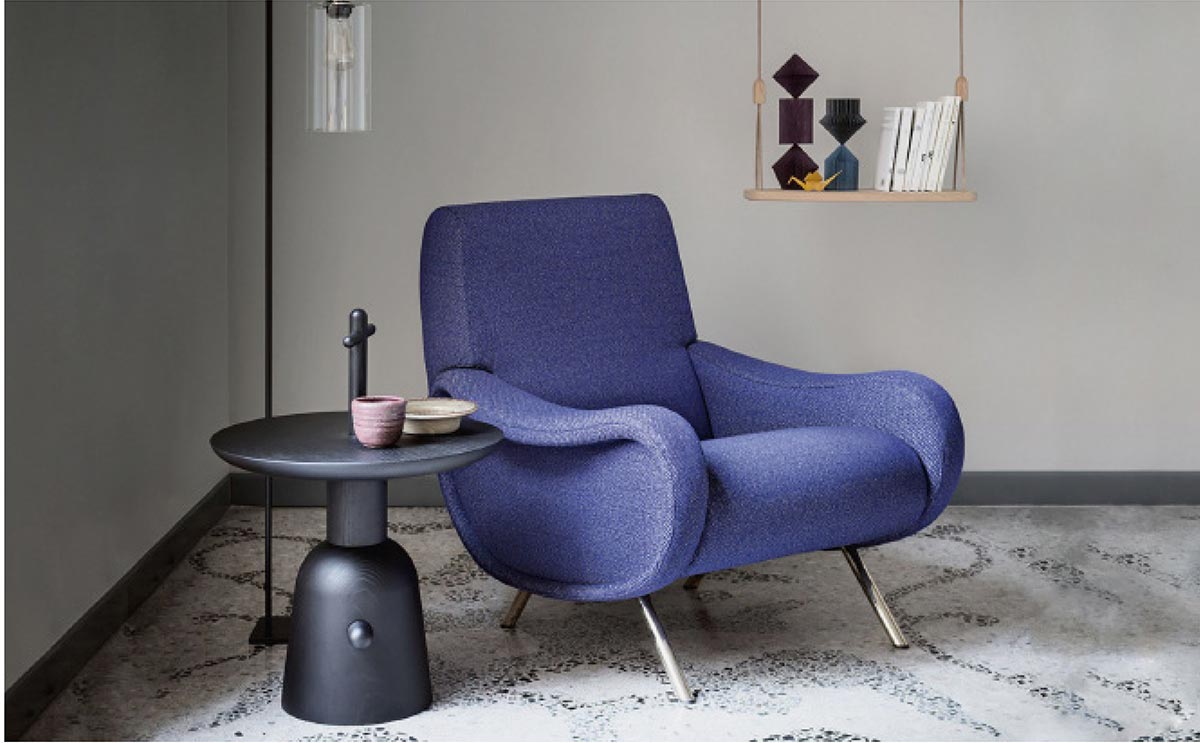 The Lady chair is included in the permanent collections of museums worldwide and remains one of the landmark pieces associated with the materials and technology experimentation that underscores the aesthetics of mid-century modernism. Lady was the first lounge chair where the individual elements that comprise the form were first upholstered and then assembled to create the chair.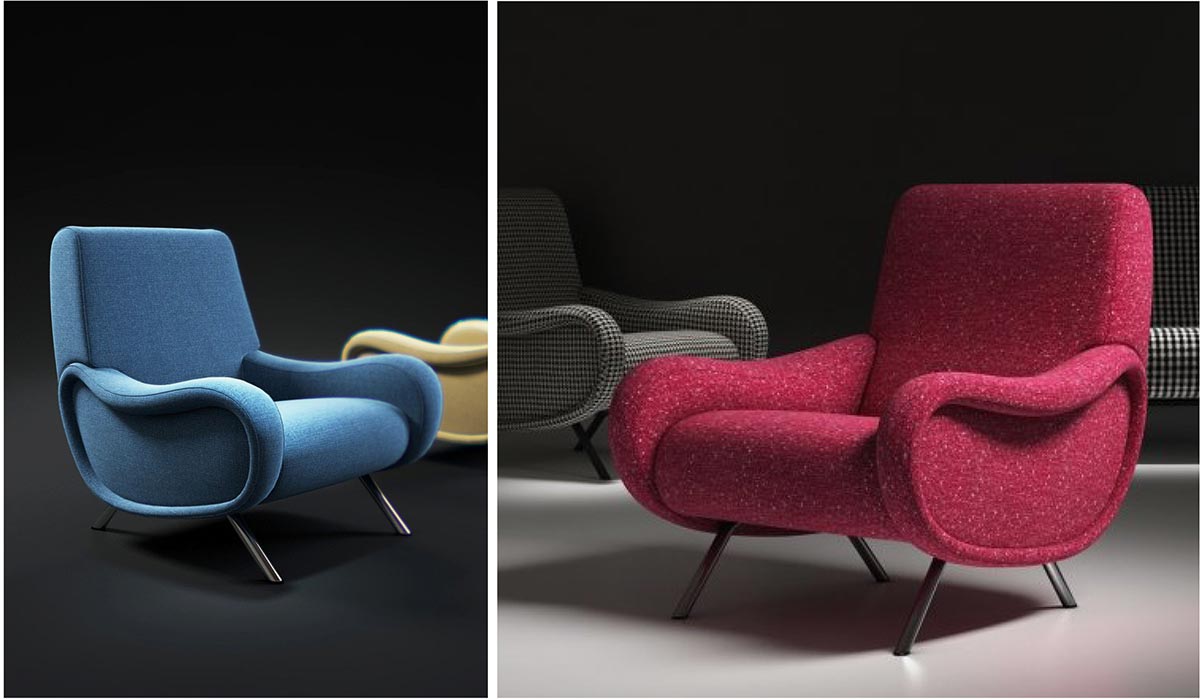 Lady features an internal metal structure covered with CFC-free polyurethane foam and polyester wadding; the internal composition of the armrests is poplar wood. Lady is available in a wide range of textiles and leather including an ionic edition that features black/white checkered upholstery.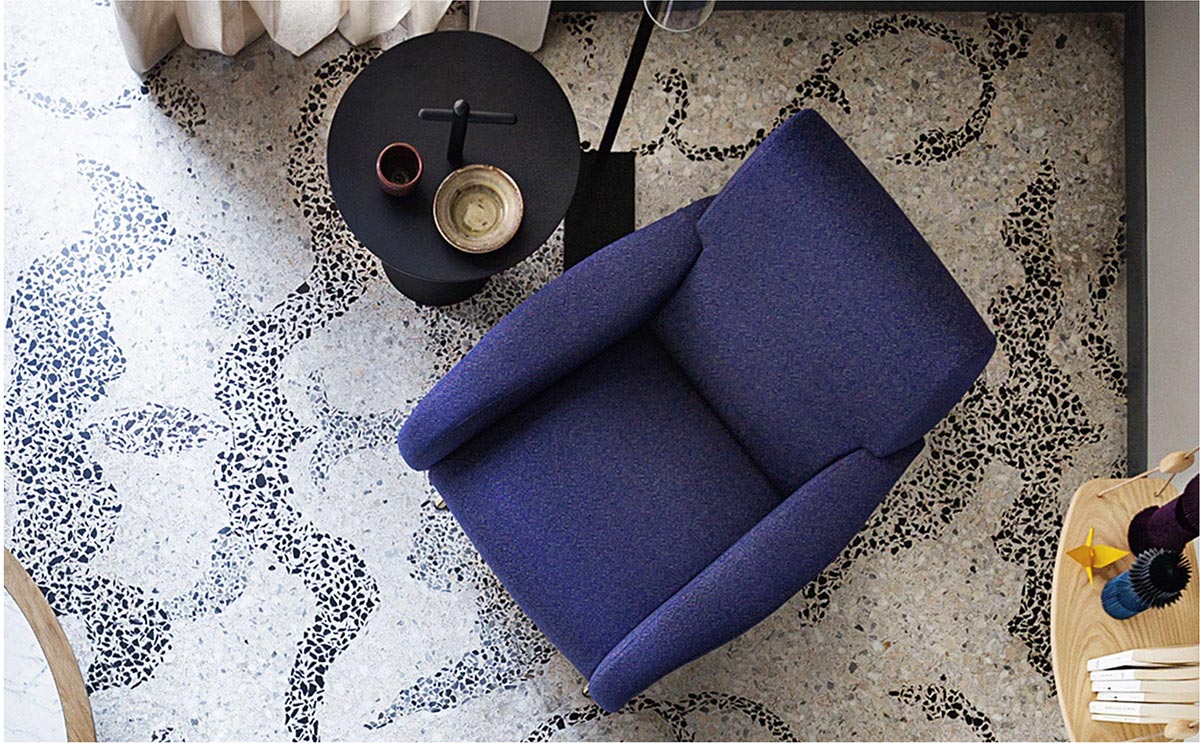 For more information about the Lady chair email us at sales@arksf.com or give us a call 415.565.7200