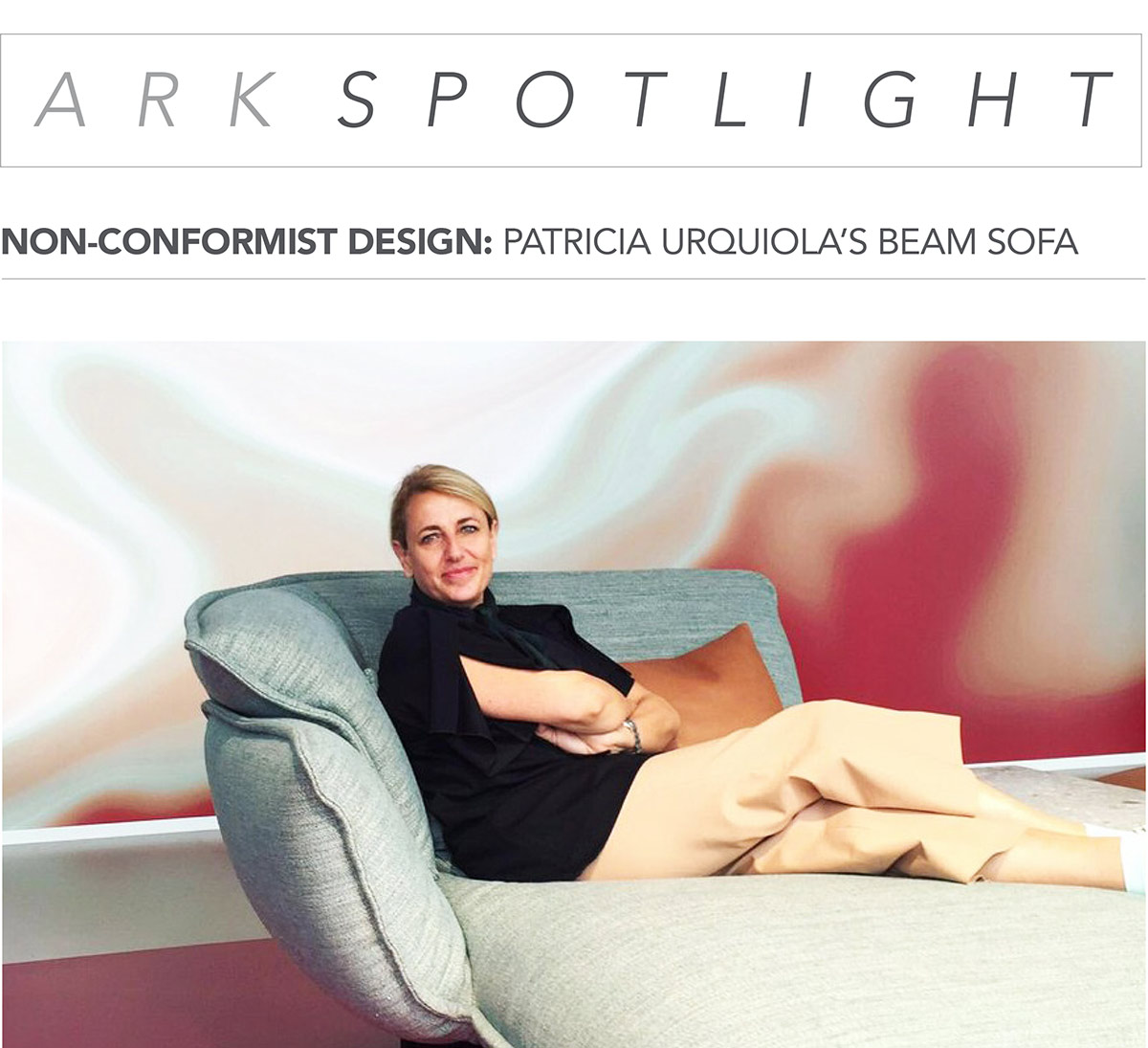 The Beam Sofa System designed by Patricia Uquiola for Cassina is made up of soft cushions supported by a beam—a sharp line—that 'raises' the exible and lightweight back and armrest cushions which meet in a purposeful embrace. The Beam Sofa has those hidden qualities that pay tribute to design master, Vico Magistretti's work. The result is an innovative sectional sofa.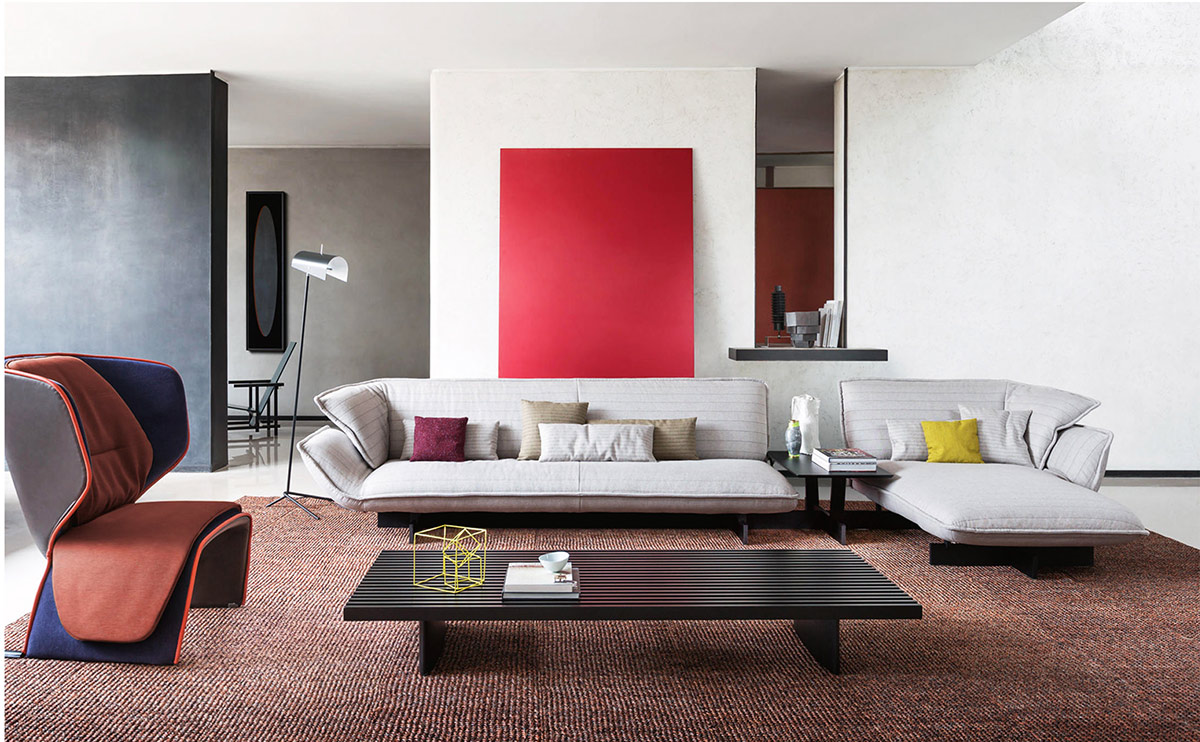 The formal precision of the Beam Sofa's base contrasts with its inviting cushions. The sofa's armrest can be regulated in two positions at 30° and the chain mechanism of the folded side/back cushion means that it can be positioned as desired to make the piece even more comfortable.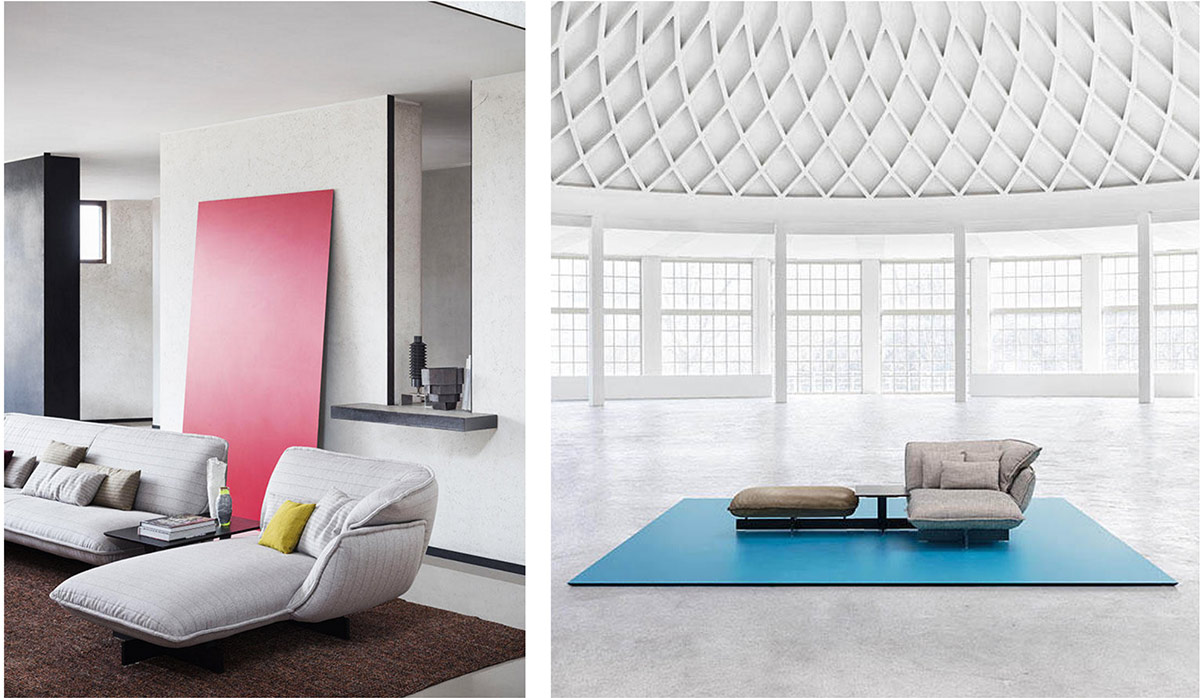 A new fabric collection, Gea, designed by Giulio Ridolfo, has been introduced especially for this sofa: the striped material, for example, emphasizes the length of the sofa which is drawn into the armrest.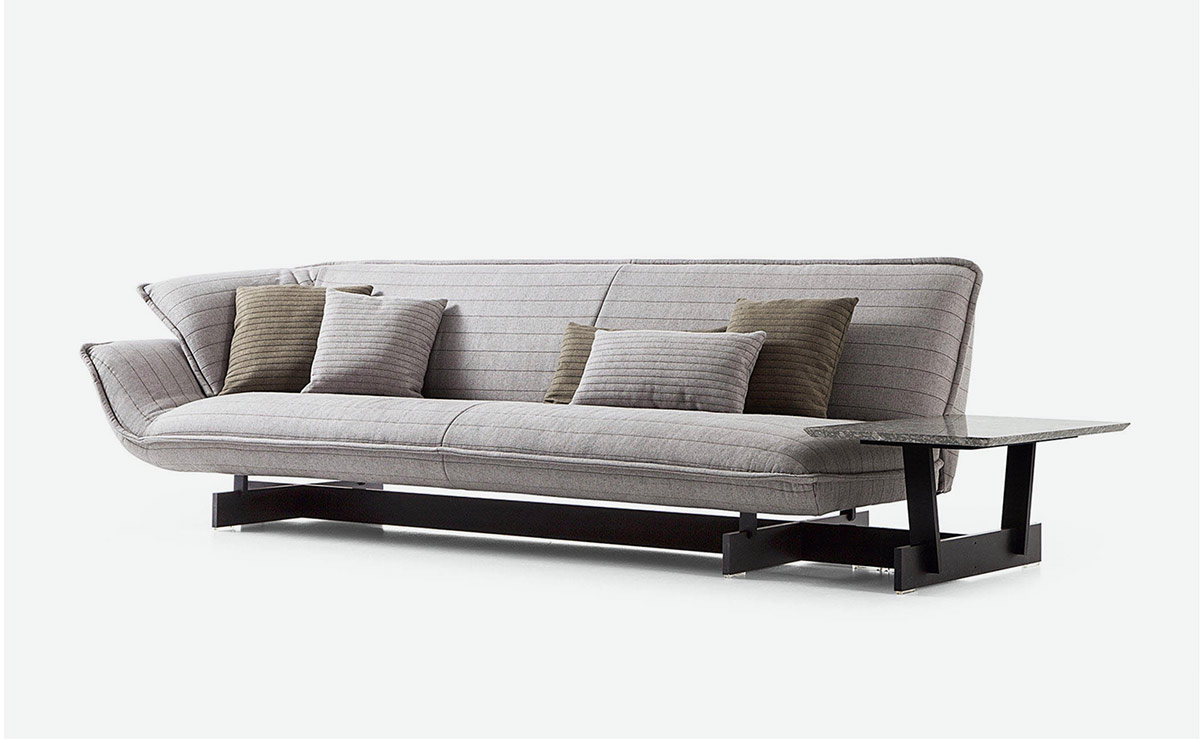 For more information about Beam Sofa email us at sales@arksf.com or give us a call 415.565.7200