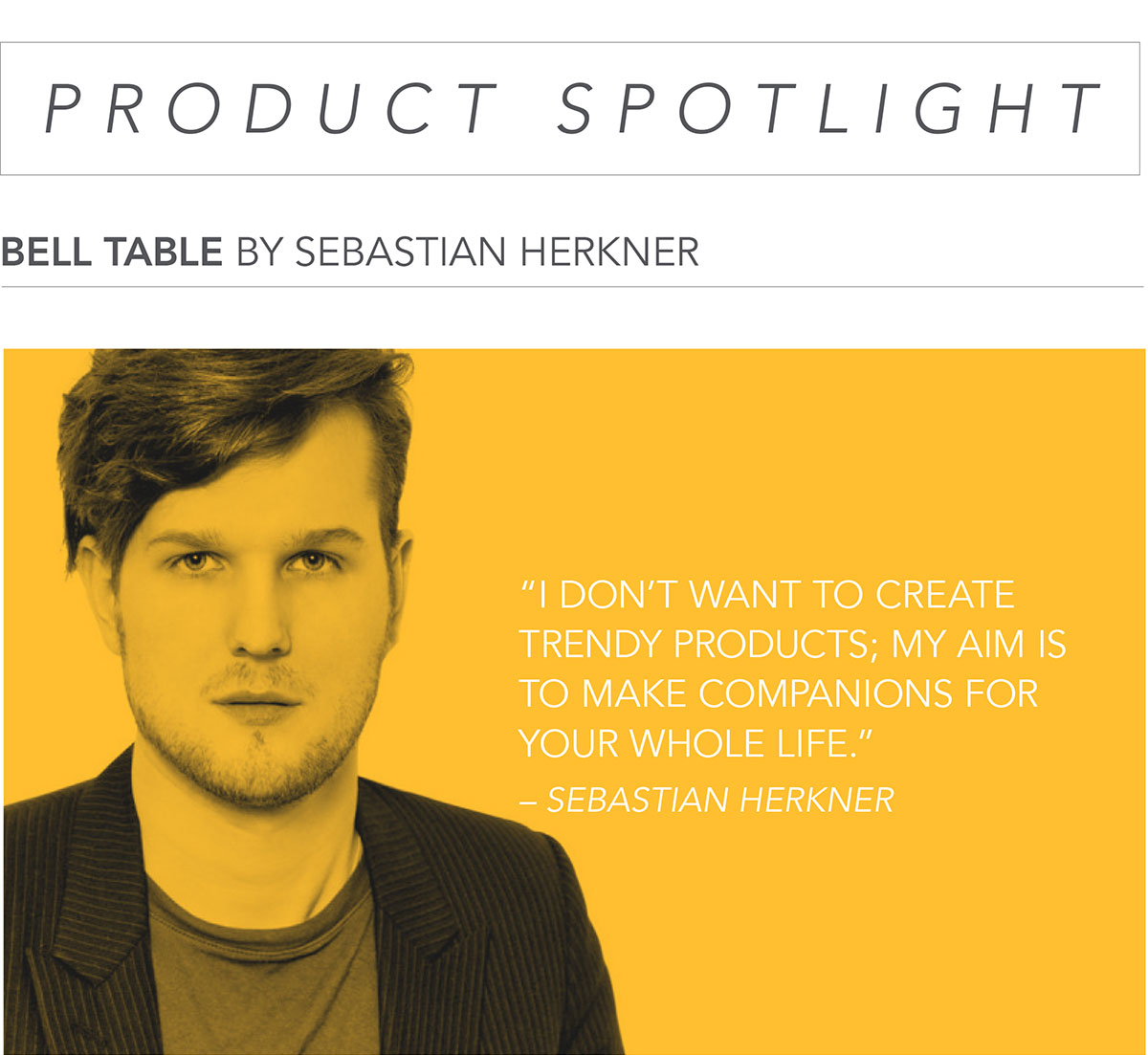 The Bell Table by Sebastian Herkner turns our perceptual ideas on their head, using the lightweight, fragile material of glass as base for a metal top that seems to float above it. The glass base is hand-blown in the traditional method using a wooden mold, juxtaposed intriguingly with a solid metal frame on top. Together, the finished form resembles the elegant curving silhouette of a bell.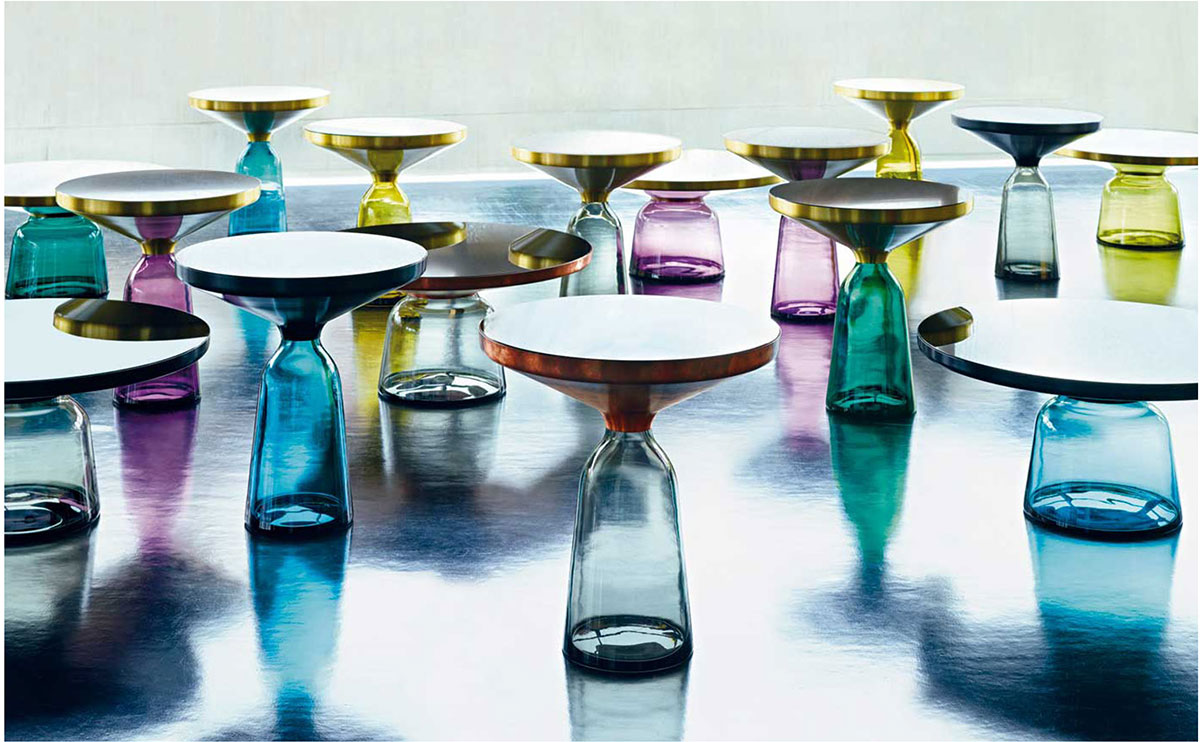 The coffee table and side tables are produced in a variety of tinted glass colors and metal material tops. The colored glass base sit next to copper or brass forming a curious and seductive composition that make the tables appear at once wholly contemporary and also something gathered from the past.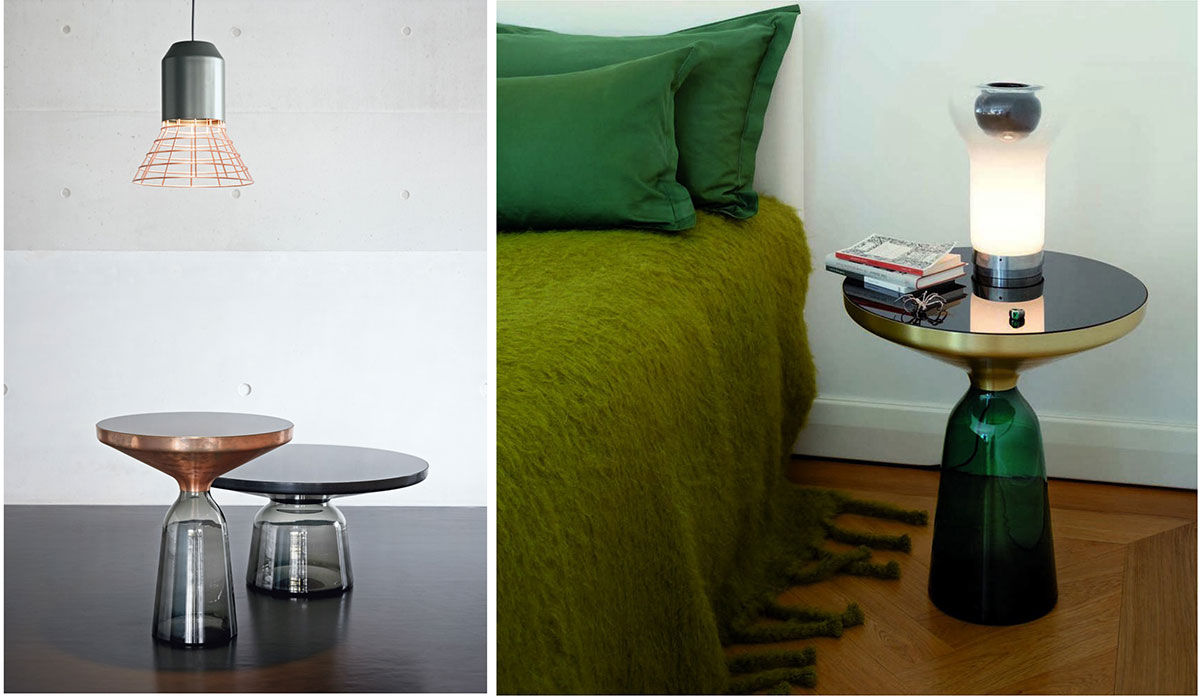 The Bell Table is a modern masterpiece of traditional hand craftsmanship. Each table lovingly is handmade and one-of-a-kind. The manufacturing excellence of München based ClassiCon is second to none.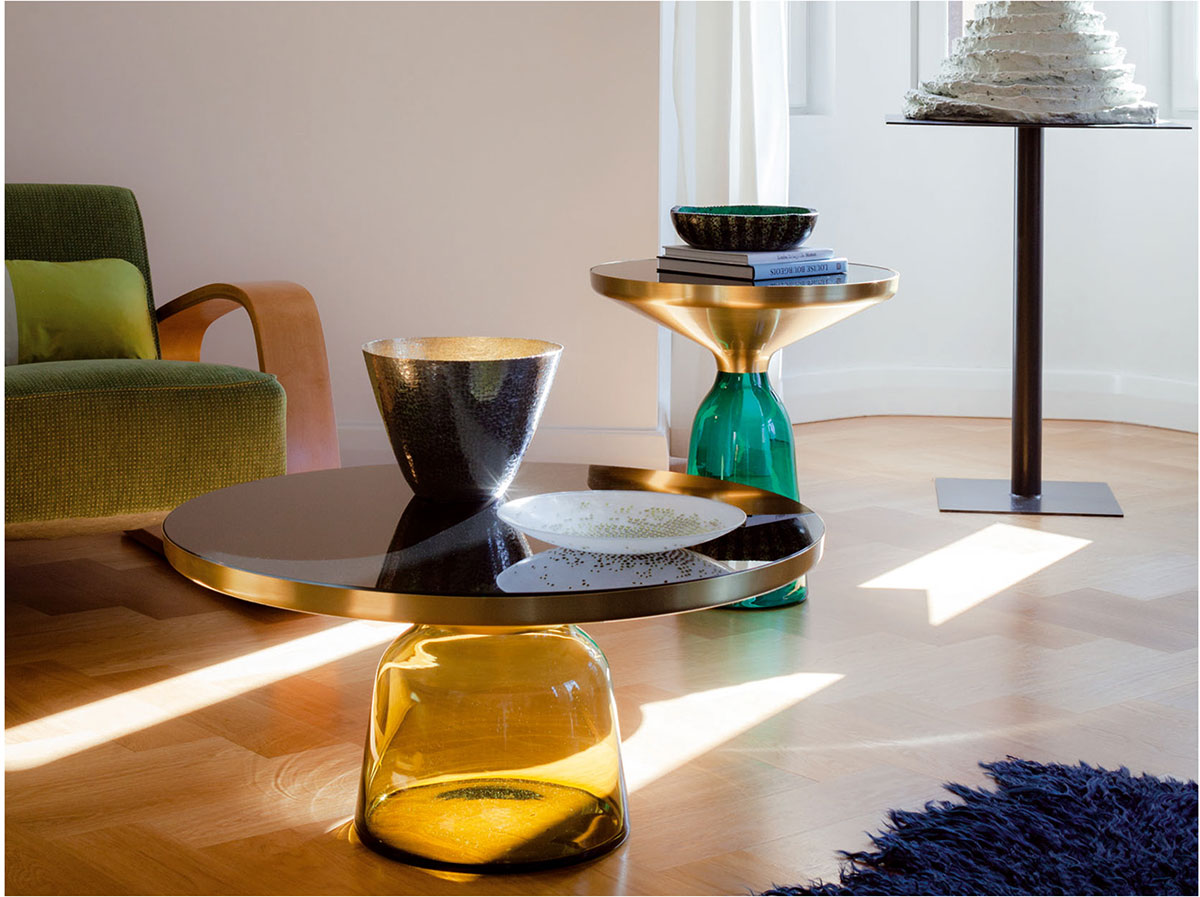 For more information about the Bell Table email us at sales@arksf.com or give us a call 415.565.7200