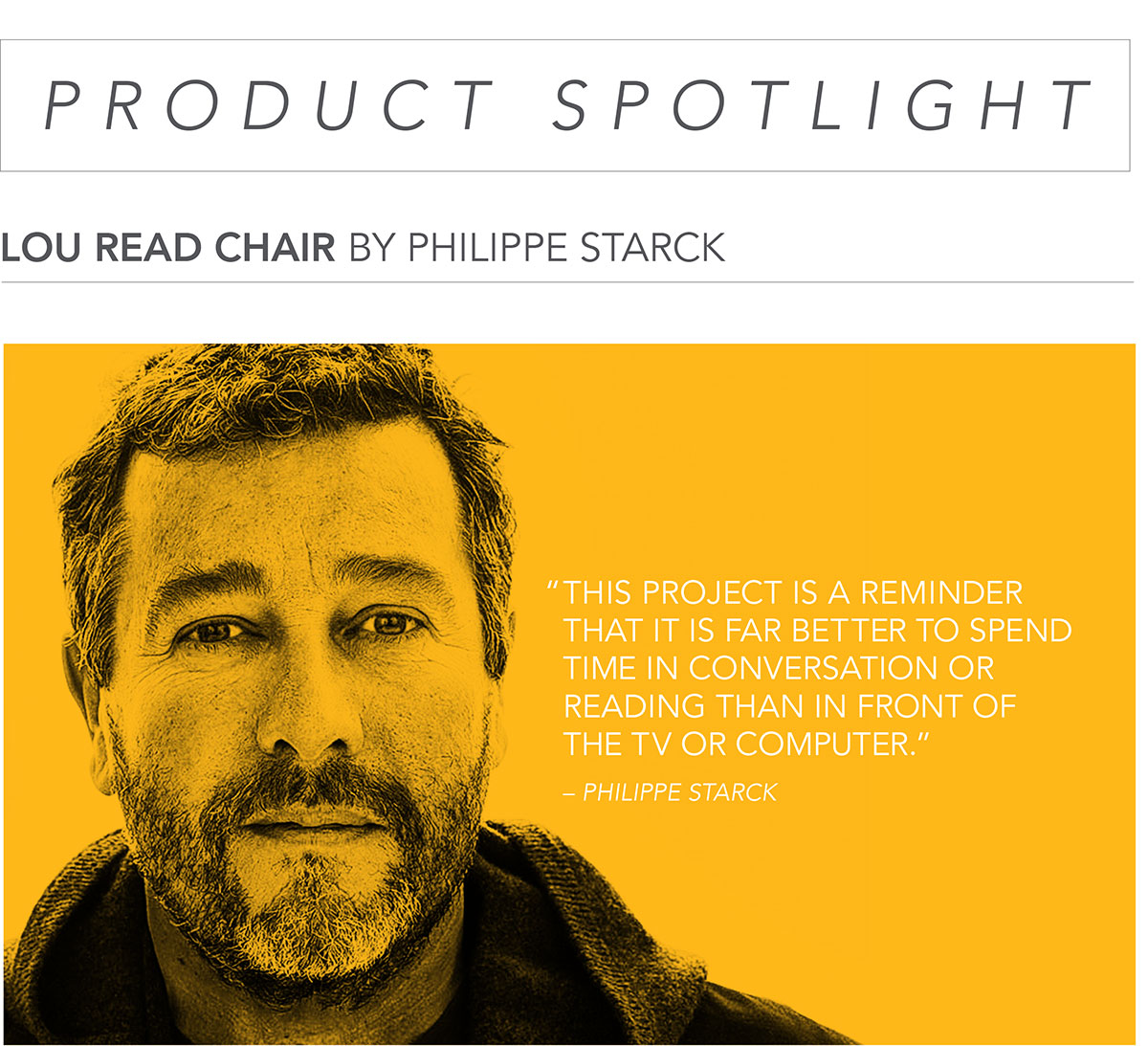 Designed by Philippe Starck for Driade, the Lou Read chair is a stylistic tribute to renowned architect Carlo Mollino and to the Danish design of the 50s. Lou Read was first designed for the Hotel Le Royal Monceau Raffles, Paris in the 1990s. So beloved by the hotel's patrons, it became available for private use in 2011.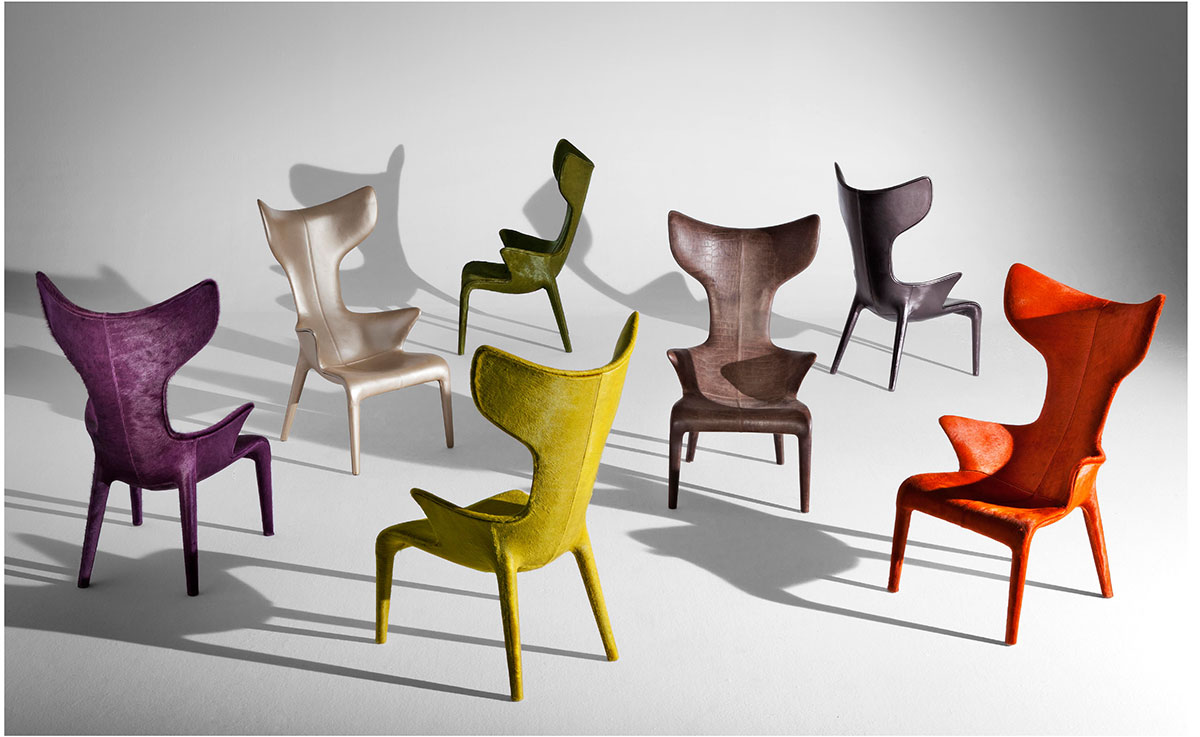 Its name is as special as its design. Philippe Starck also pays tribute to his dear friend and musician, the late great Lou Reed whom he first met at the Hotel Le Royal Monceau 20 years ago. Lou Read's organic shape follows the silhouette and provides incredible seating comfort without chunky upholstery.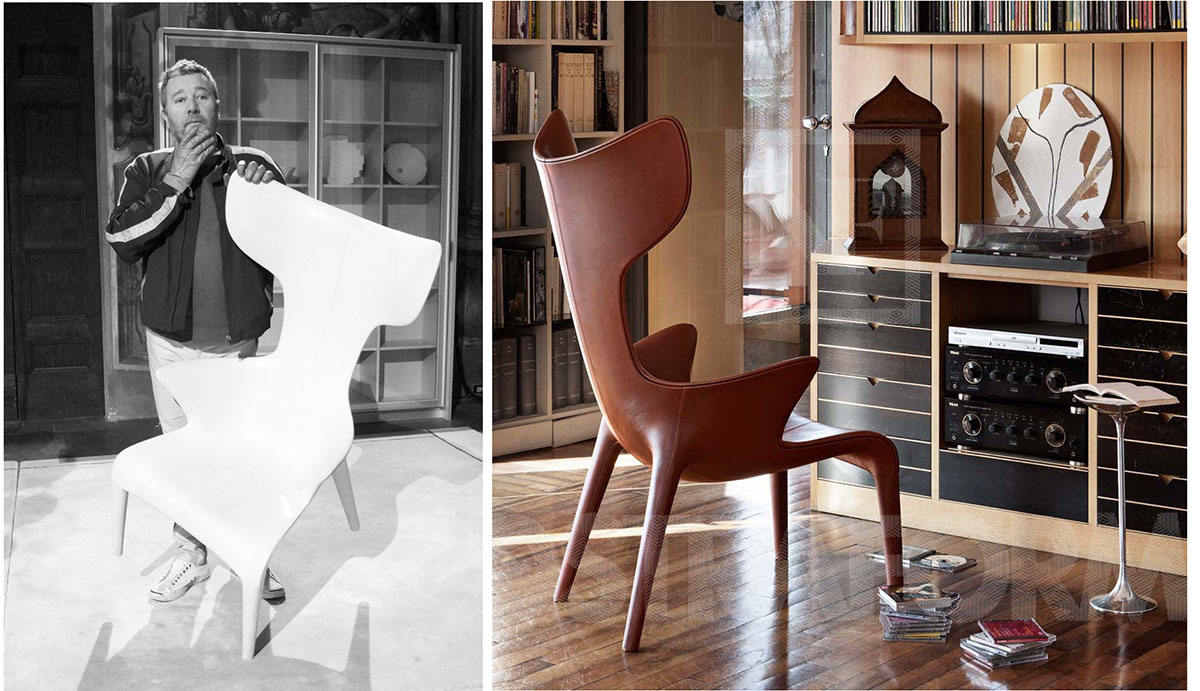 Lou Read's structure is made from fiber glass and a fix cover with accentuating seams in brown or natural aniline leather. The perfect chair for virtually any space.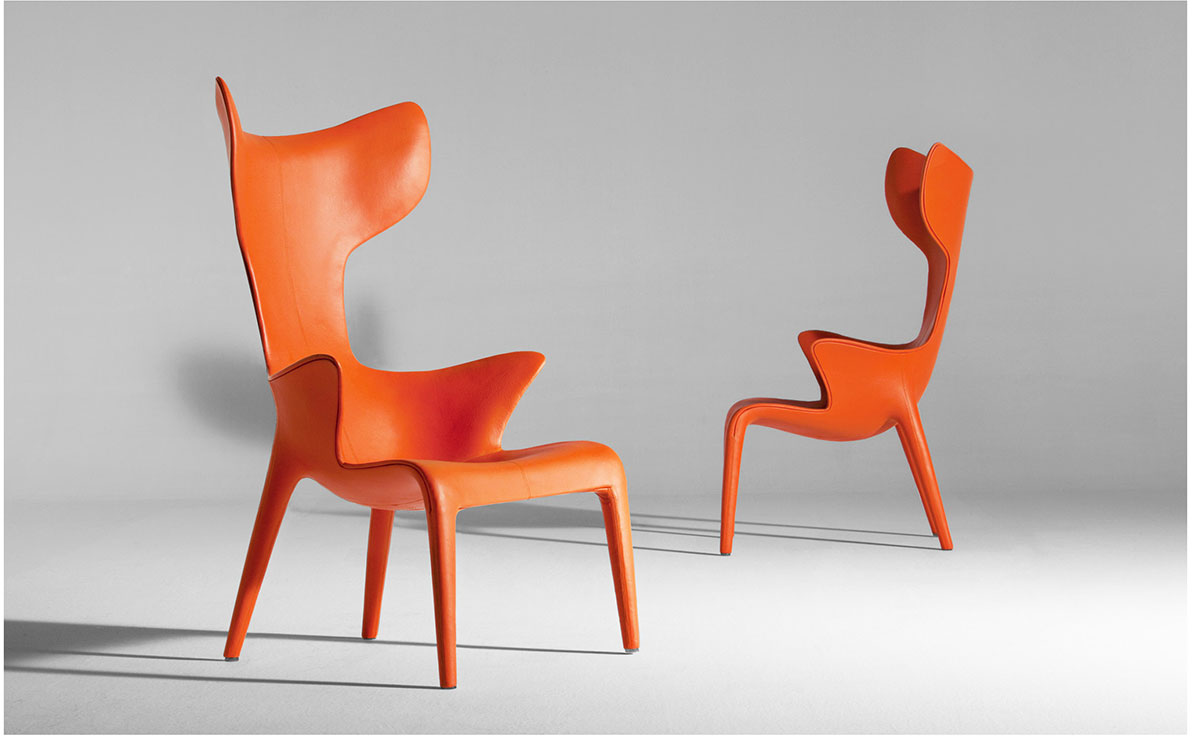 For more information about the Lou Read chair email us at sales@arksf.com or give us a call 415.565.7200