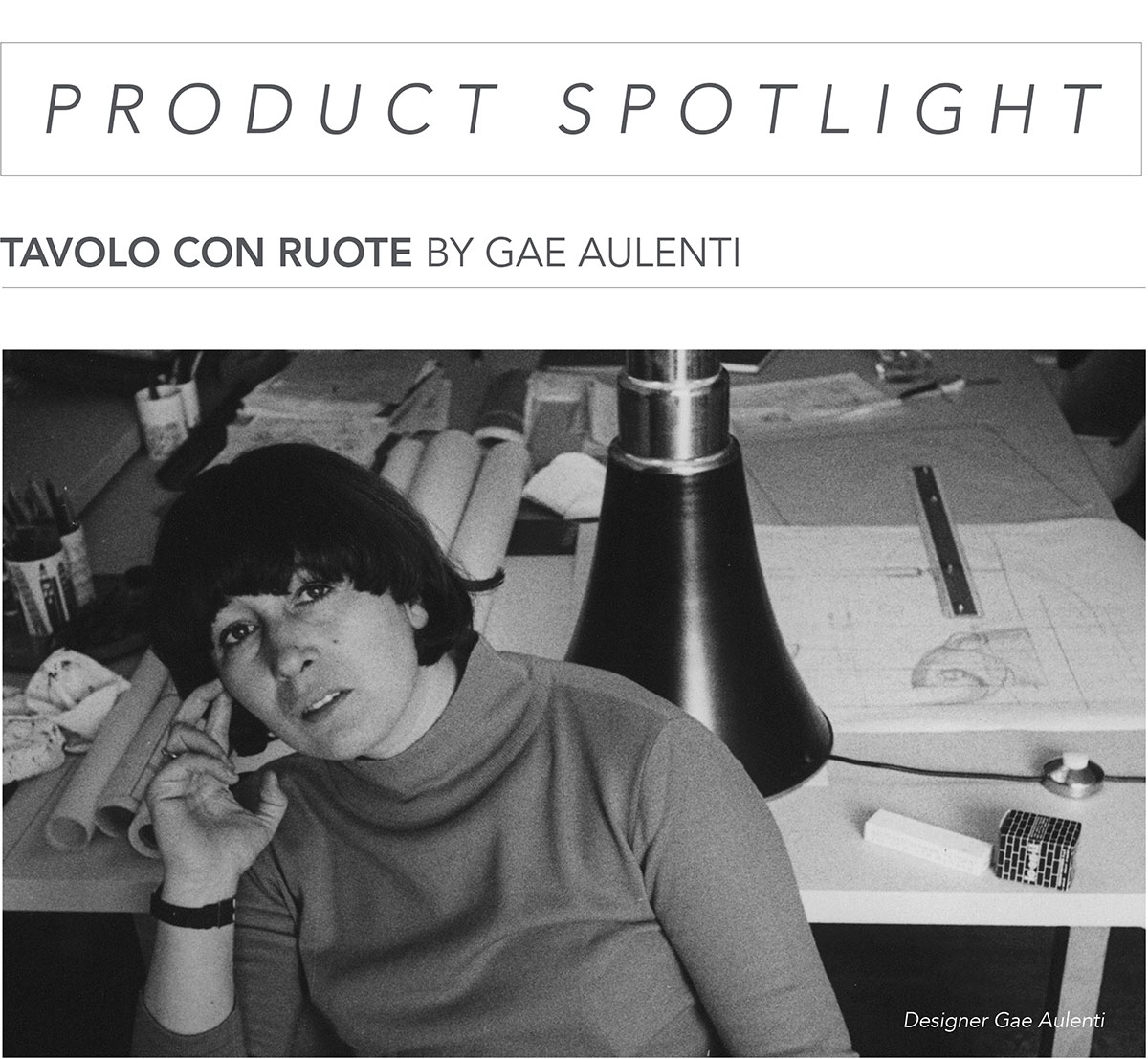 The unique and iconic Tavolo con Ruote designed by Gae Aulenti in 1980 is one of the best-known, most iconic tables from the 20th century, on show in a large number of museums, including the permanent collection at the Museum of Modern Art in New York and the Centre Pompidou in Paris.

The design idea came from how materials are moved around the production unit, where a wooden top on wheels transports the sheets of glass. An innovative idea born out of an association of everyday tools. The table top is in a thick oat glass and it rests on 4 industrial rubber wheels. The black-painted bolts are a deliberately visible feature.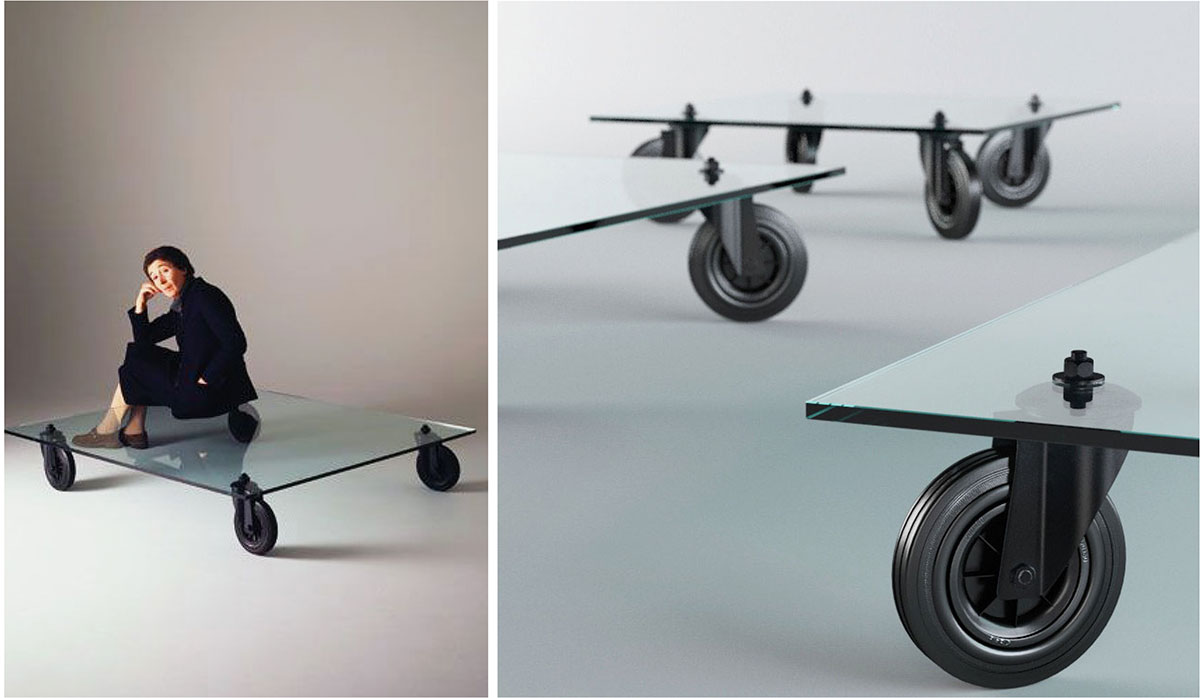 Tavolo Con Ruote table delivers a simple and stylish design with an industrial edge. This series features a base consisting of industrial casters with black-painted metal brackets holding a .6" oat ground-glass top only 9.8" off the ground. The table is available in your choice of seven sizes. An ingenoius table for any environment.

For more information about the Tavolo Con Ruote table email us at sales@arksf.com or give us a call at 415.565.7200./p>