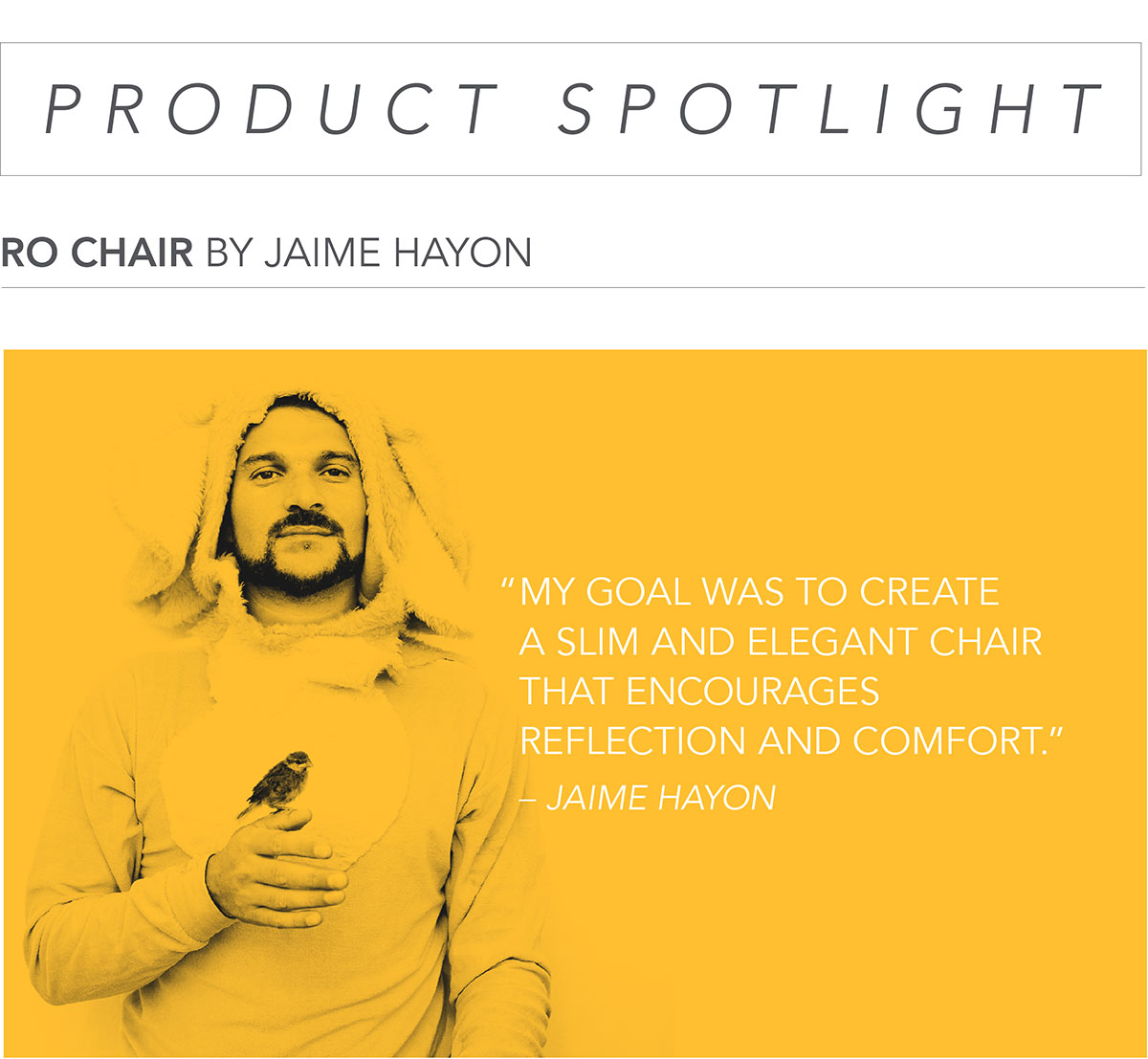 World-renowned Spanish designer Jaime Hayon has worked together with Republic of Fritz HansenTM to create today's answer to tomorrow's easy chair – Ro. Ro is an elegant, yet comfortable chair where you can find room for your inner space while take a break from the hectic bustle of everyday life.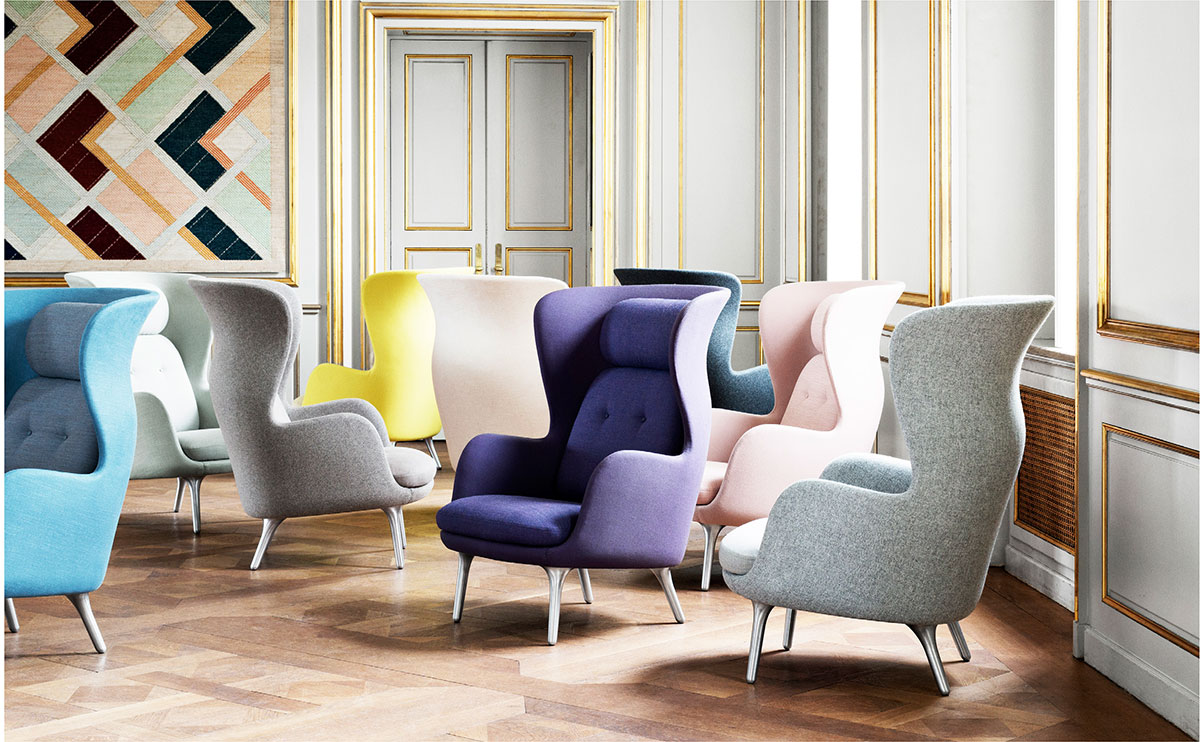 The Ro lounge chair is constructed with the combination of impeccable craftsmanship and the highest quality materials. Ro is a sculptural and elegant design, resulting in a comfortable wingback armchair that does not compromise either form or function.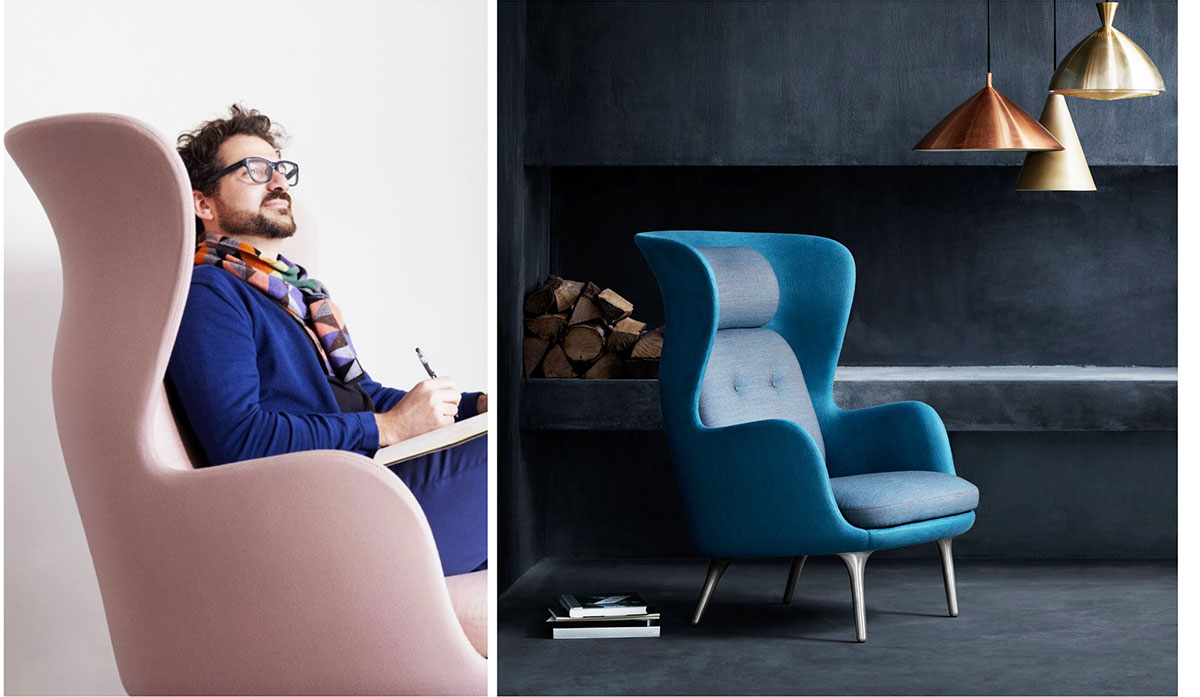 Ro is available in nine colors: three traditional options (black, grey and taupe),
three bright colors (violet, blue and yellow) and three soft colors (light pink, sage-green and sand). For a more vibrant look, the chair features two different textures: one for the seat shell and one for the cushions, which compliments the juxtaposed hard shell structure and the warm and soft exterior.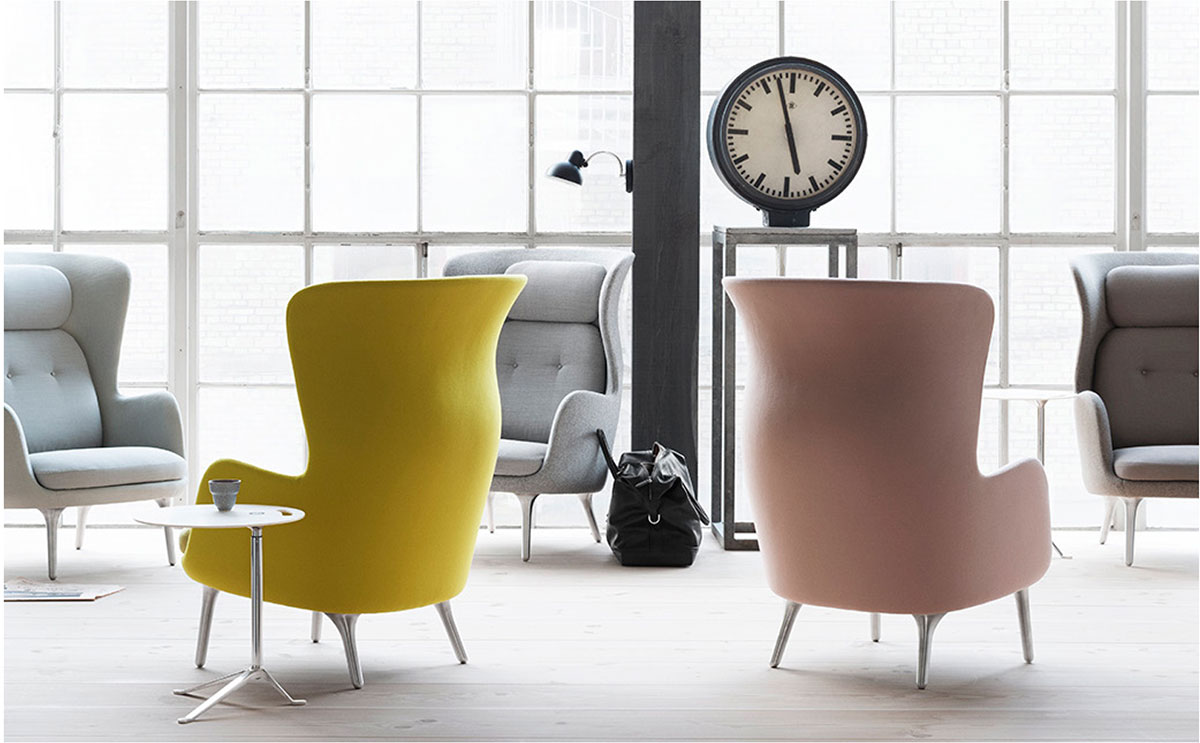 For more information about the RO chair email us at sales@arksf.com or give us a call 415.565.7200