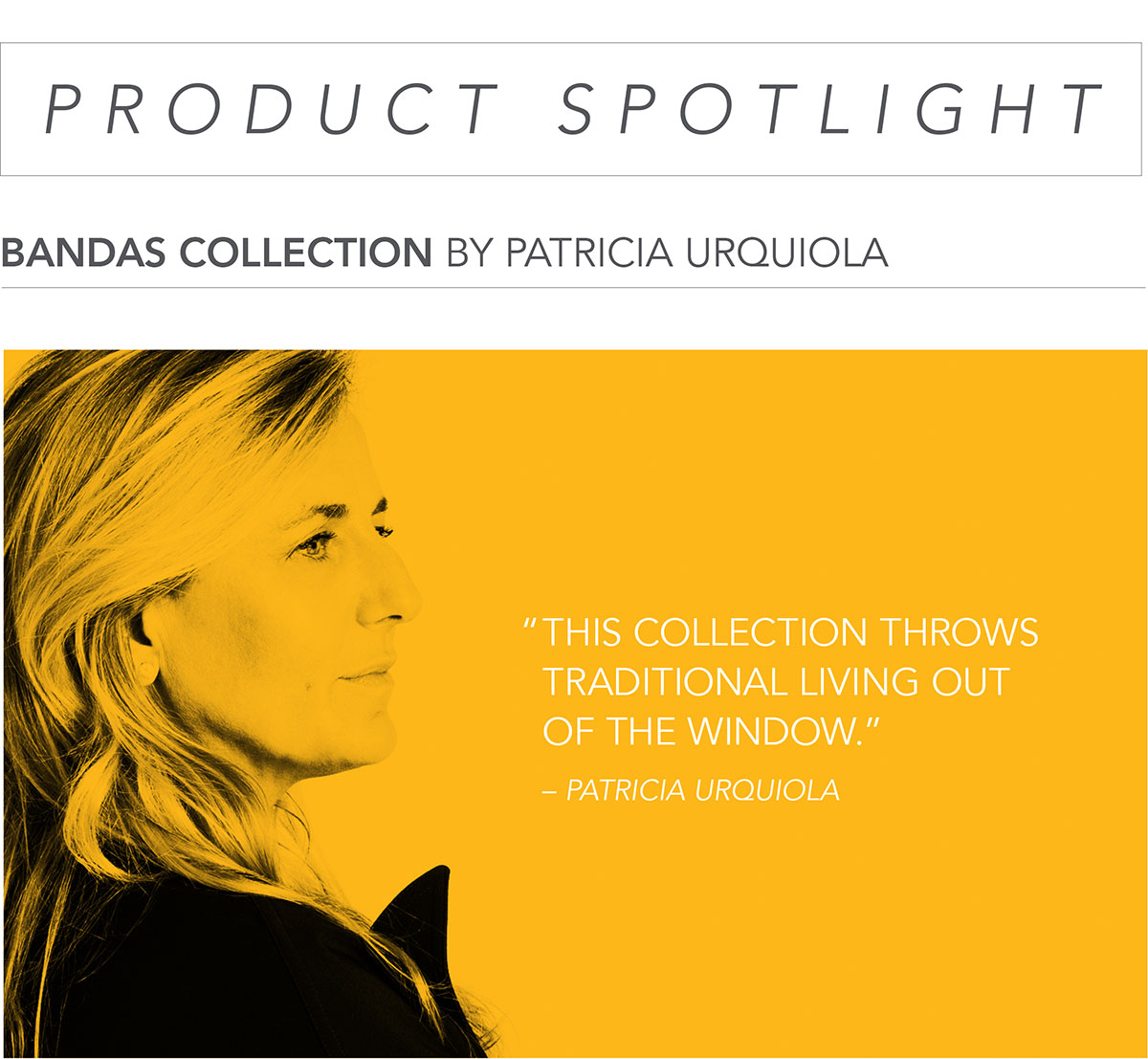 Modularity taken to the limit. All the pieces in the Bandas collection are easily interchangeable. This ingenious system, designed by Patricia Urquiola, adapts to any space, any personality and any mood. Life is in constant motion – Bandas is specifically designed to move right along with you.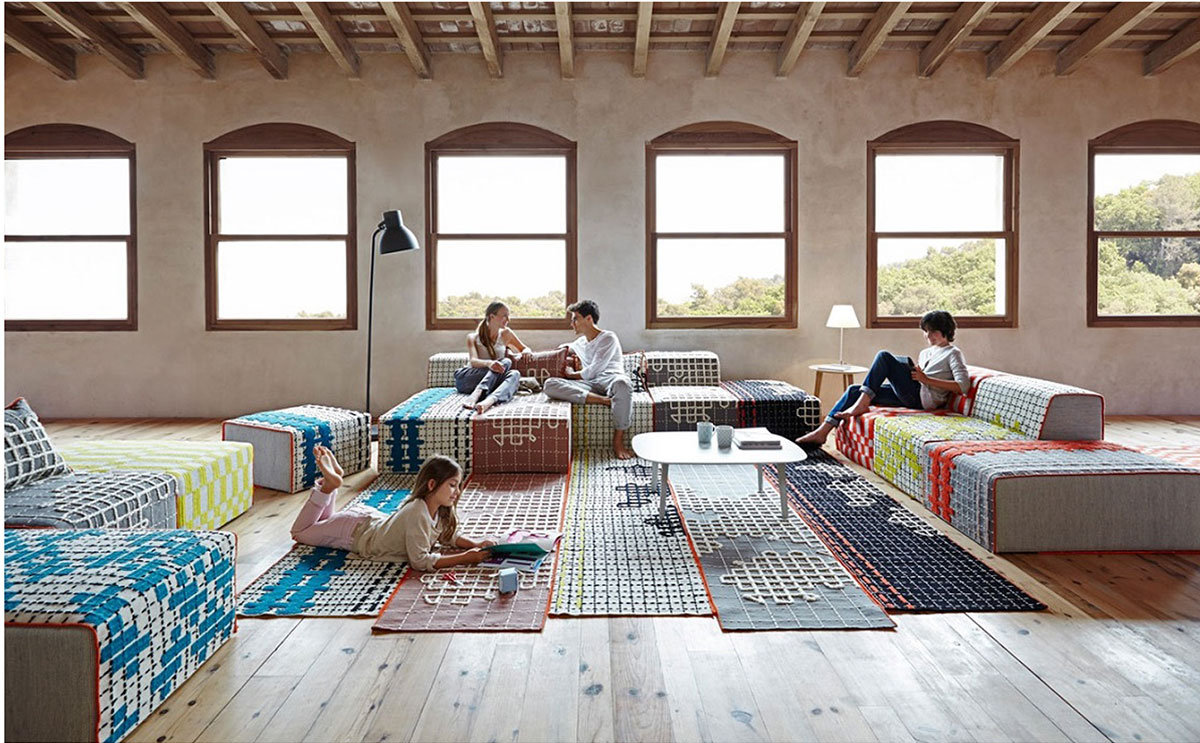 Bandas is composed of long, thin hand-crafted wool rugs. These floor coverings can then be used to upholster complimenting seating and accessories. Each seat and rug is the same width so they fit perfectly together in various configurations.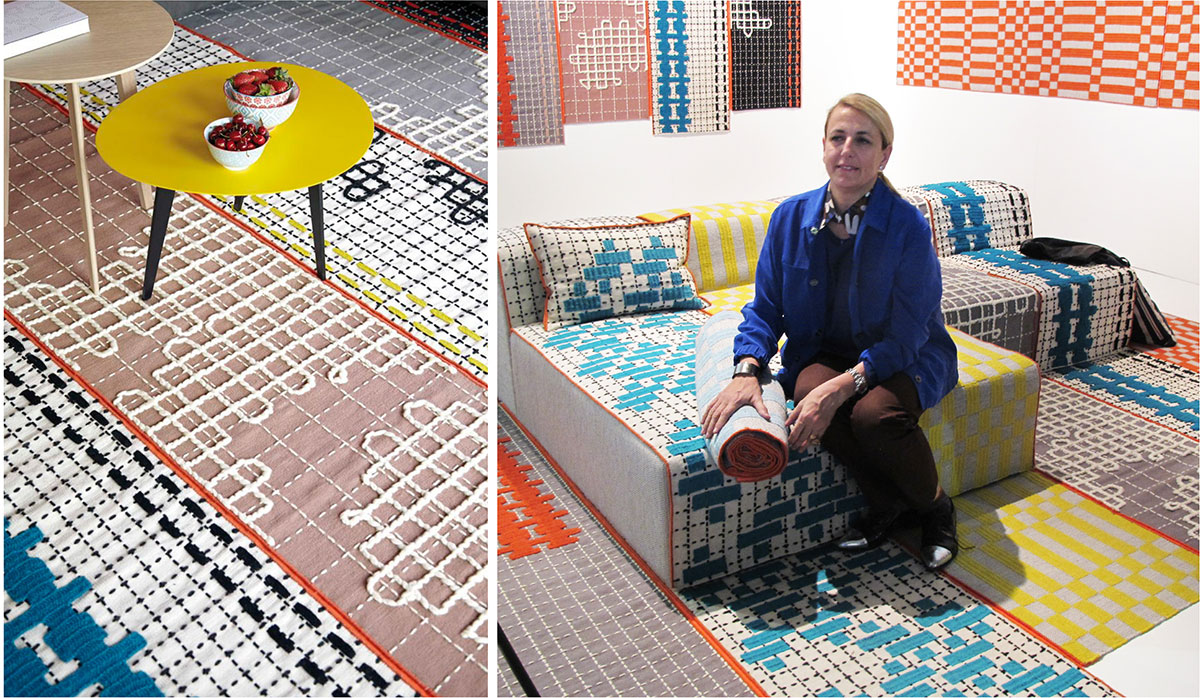 The seating is made from wooden frames and foam rubber, completely covered with upholstery. A neutral grey wool textile is used for the sides that are not covered by the patterned fabrics.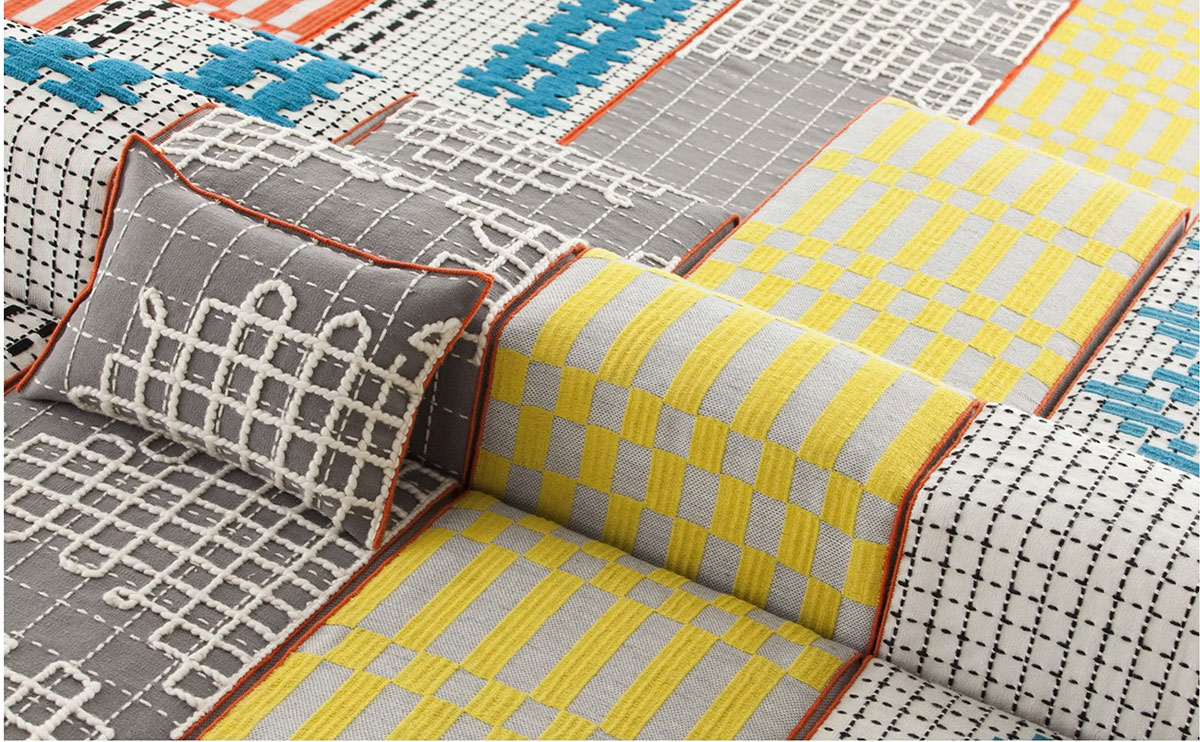 For more information about the Bandas Collection email us at sales@arksf.com or give us a call 415.565.7200