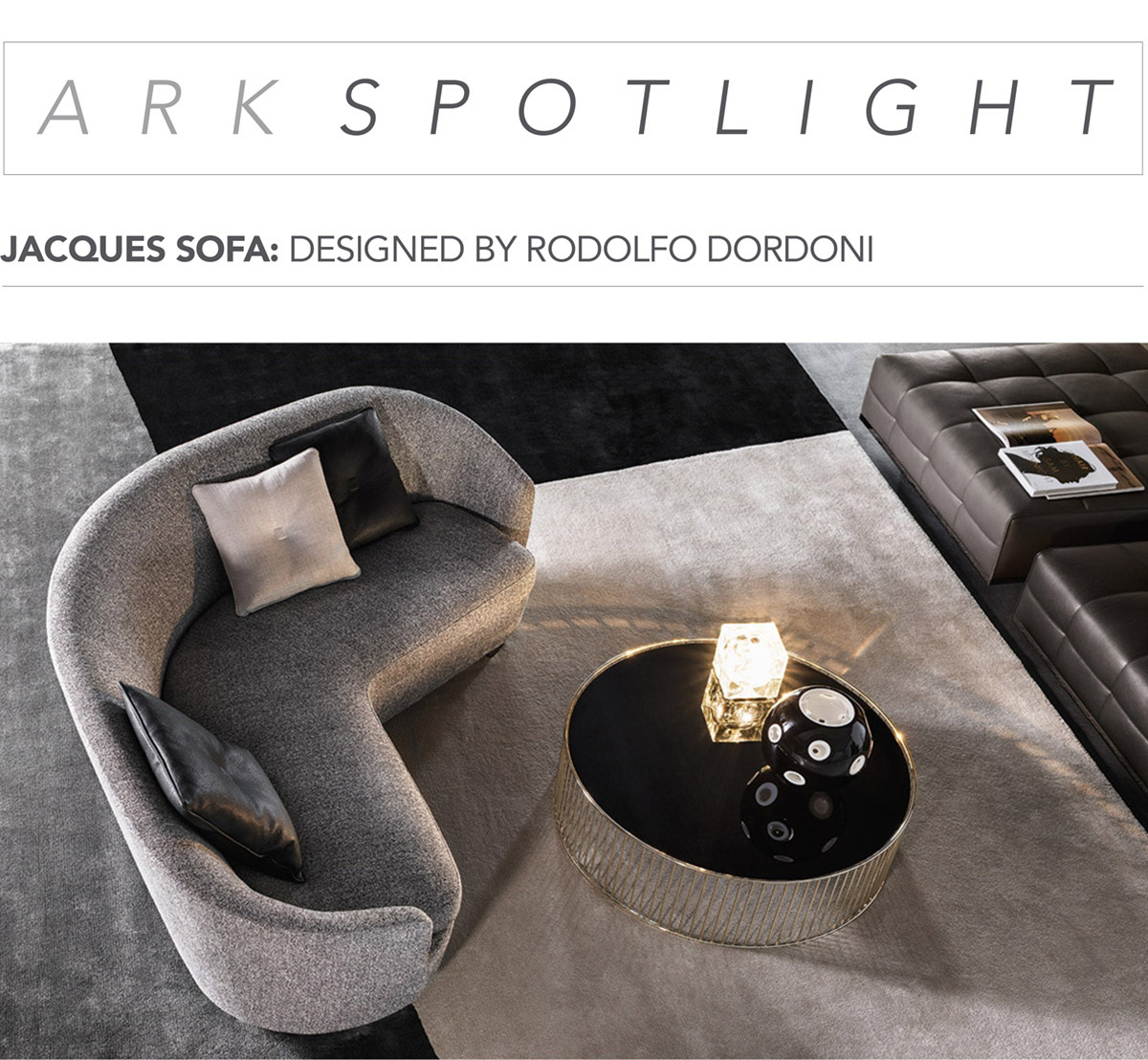 The Jacques sofa designed by Rodolfo Dordoni for Minotti translates a vaguely retro style into an organic contemporary form. Elegant stitching emphasizes the curved silhouette of the Jacques, whose rounded shapes create a pleasant sensation of welcoming warmth and comfort.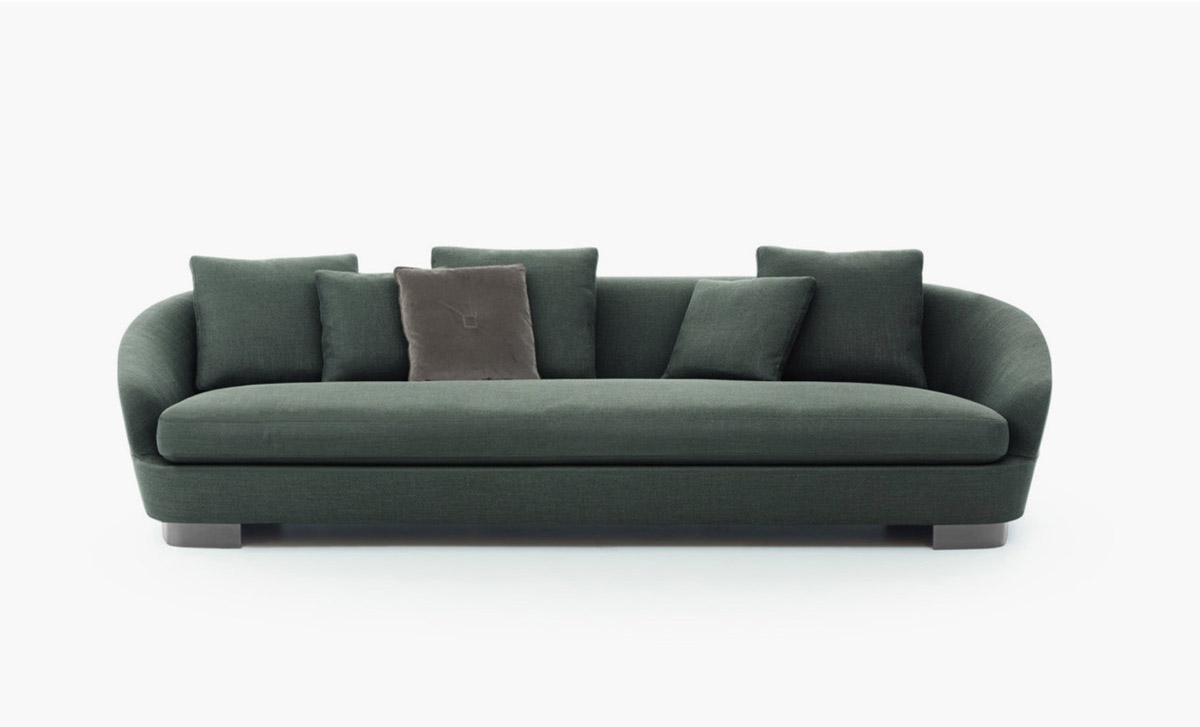 Jacques conveys a sophisticated aesthetic language that is expressed in soft shapes, compact proportions and details with striking visual impact, like the metal base with Light Bronze finish.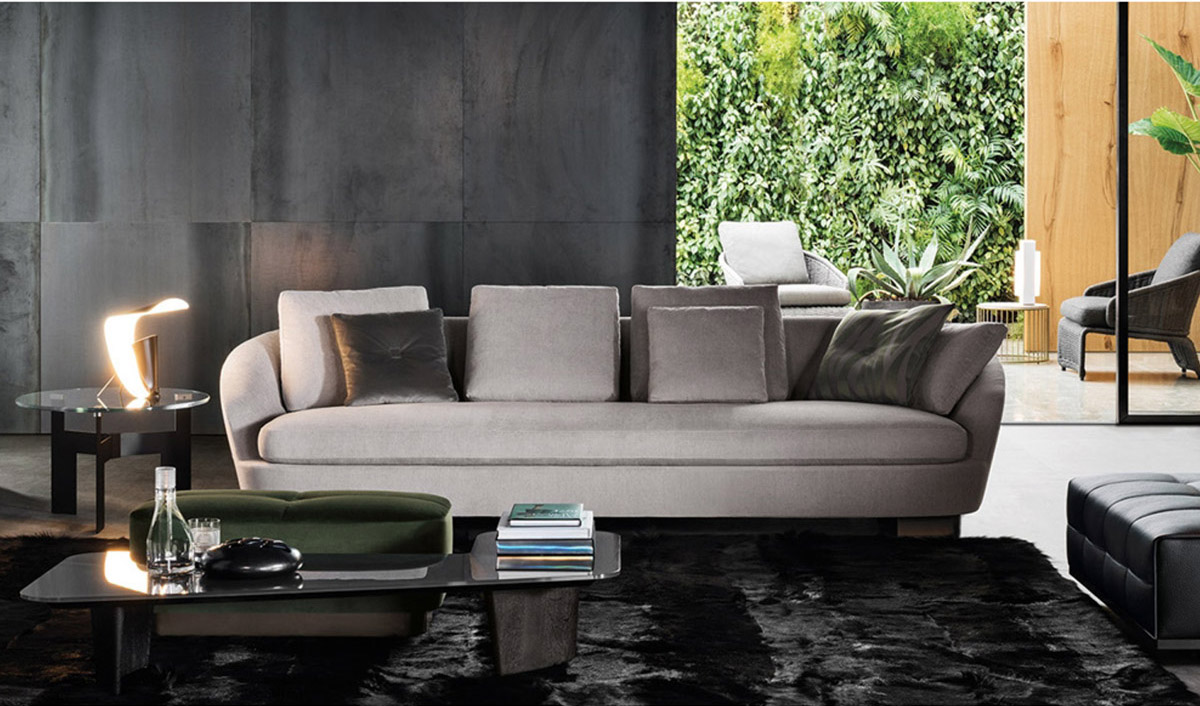 The elegant and compact proportions inherent in all the Jacques collection seating elements allow them to thrive harmoniously in any setting – from home decor to hospitality.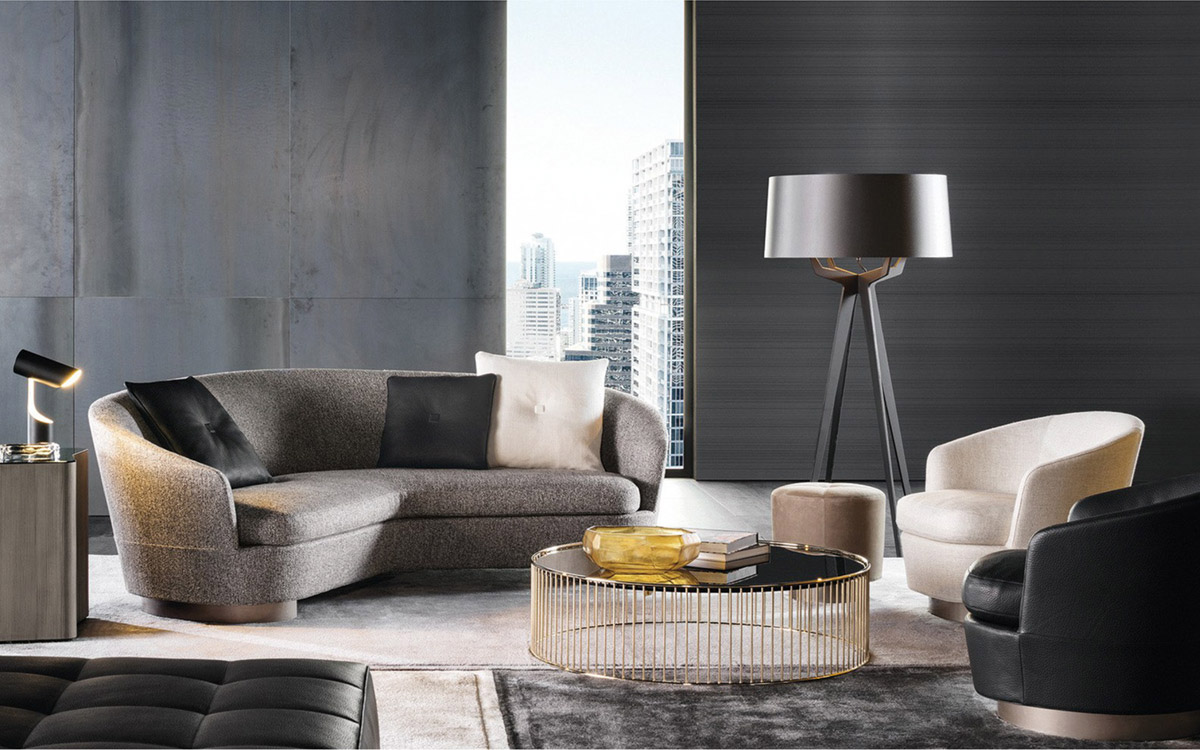 For more information about the Jacques Sofa email us at sales@arksf.com or give us a call 415.565.7200.