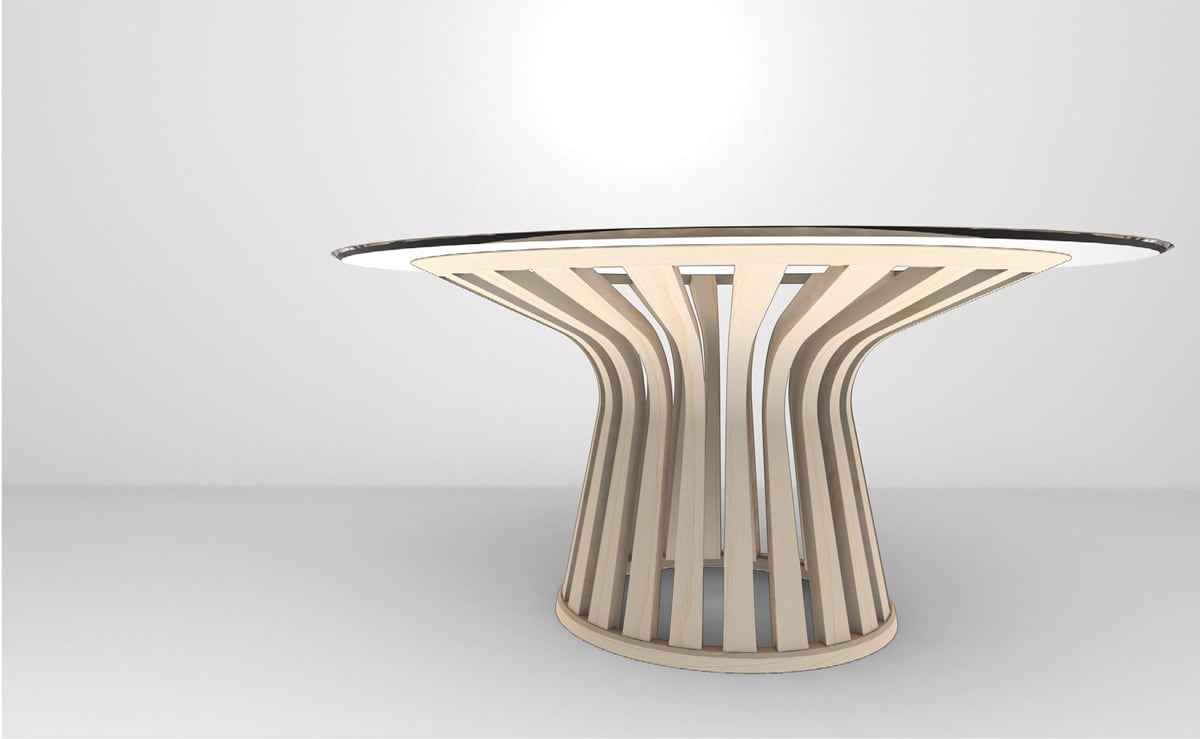 Through the use of solid wood, the Lebeau table takes on a new personality and acts as the fine centerpiece of a room, the expression of Cassina's consummate production expertise. Here the most modern and sophisticated machinery is combined with the manual skill of the craftsmen who manage each stage of production.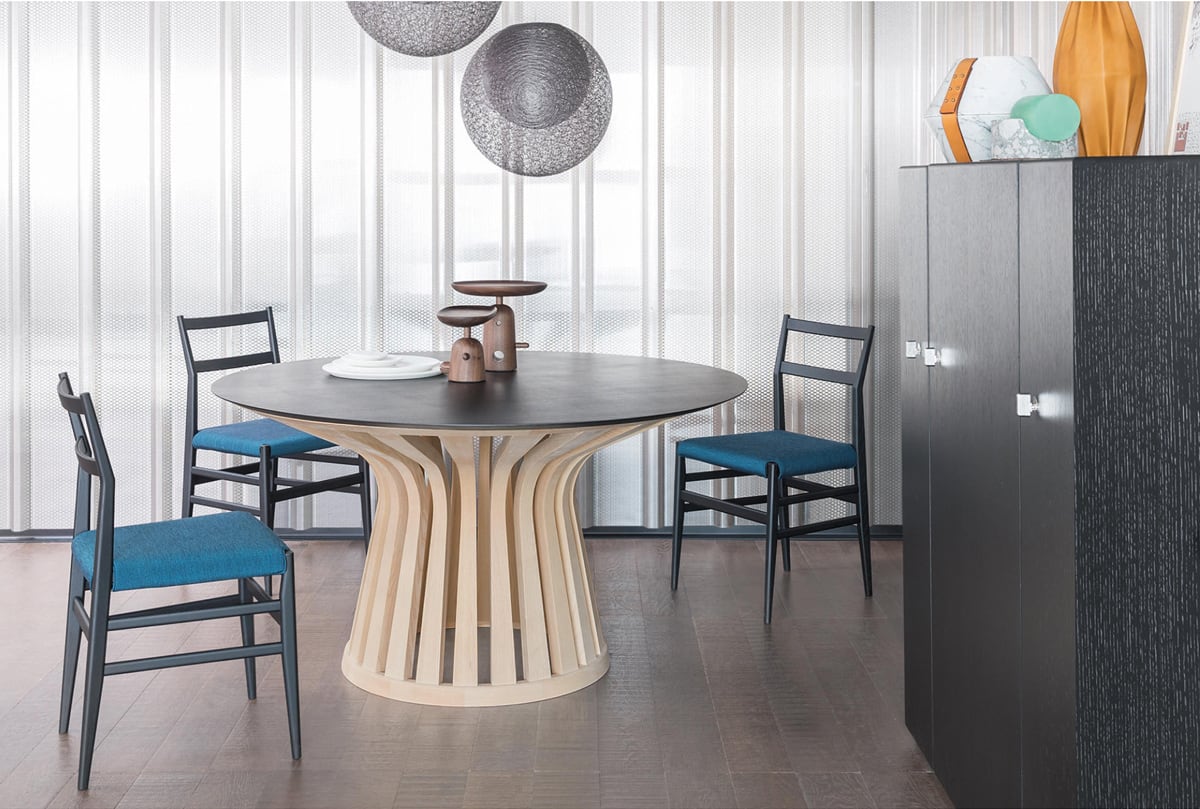 The base, produced entirely from solid ashwood, comprises 22 staves, processed with the curved solid ashwood. The staves are joined to two crowns, also in solid ashwood, one of which forming the base and the other supporting the table surfaces. Each stave is attached using joints specially designed to ensure the stability of the table. Once assembled, the staves are smoothed by hand and painted to maximize their natural beauty.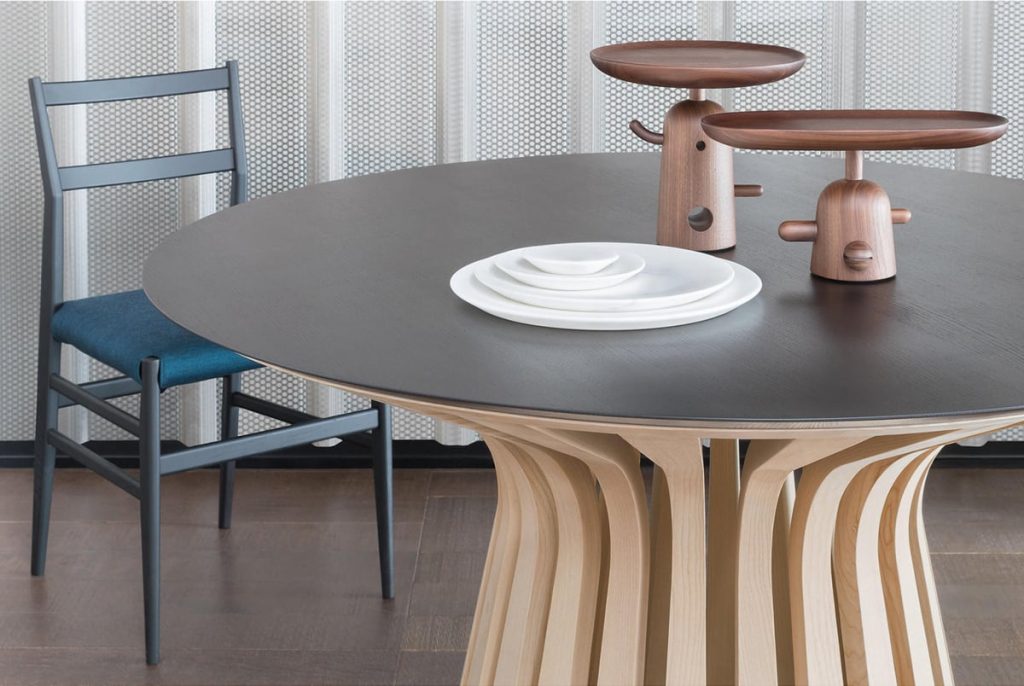 For more information about the Lebeau table, give us a call at 415.565.7200 or email us at sales@arksf.com.