Powerfully expressive, this family of tables and coffee tables from Minotti draws inspiration from the fluid, organic shapes of tree trunks, true sculptures produced by nature. A masterful technique of high-end cabinetry made the creation of Lou's extremely complex curves and veneers possible.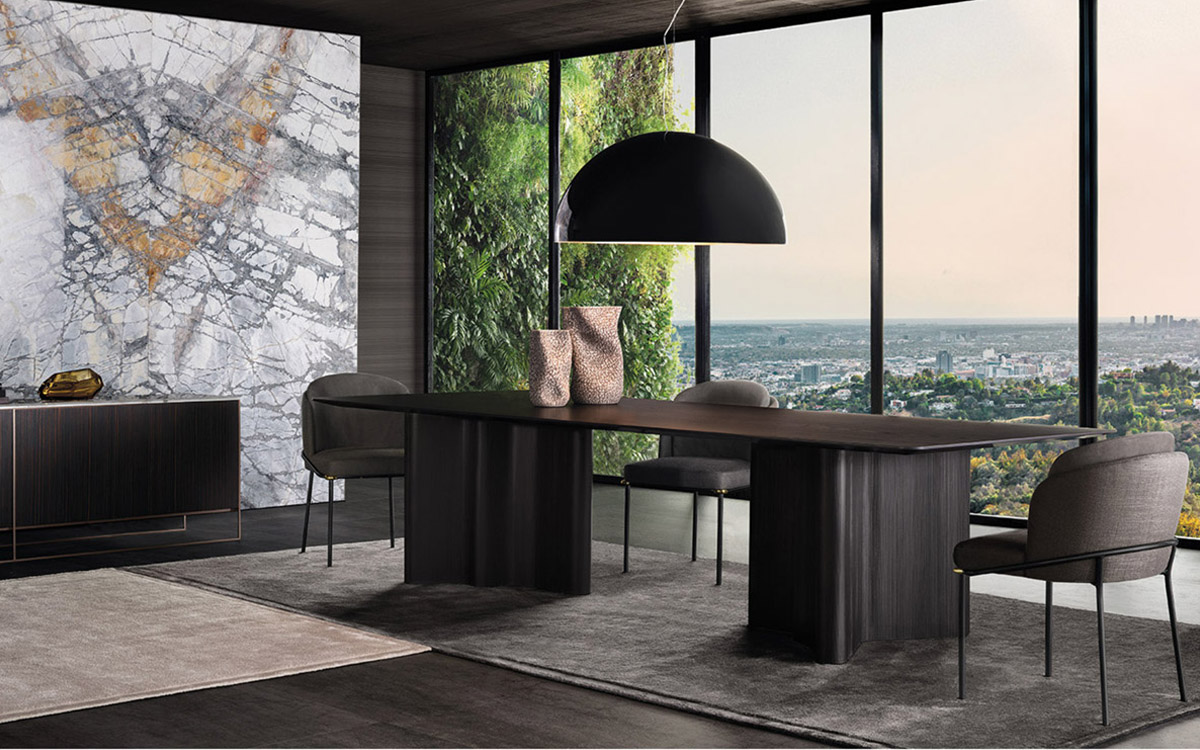 The sinuous shapes that set the Lou collection apart are revisited in the design of the horizontal sideboard, designed as the perfect companion to the table. The contoured internal structure is in MDF, sheathed in larch veneered plywood which is then milled along the curved edges. The fine art of cabinetmaking is evident in the elegant workmanship and refined finishes.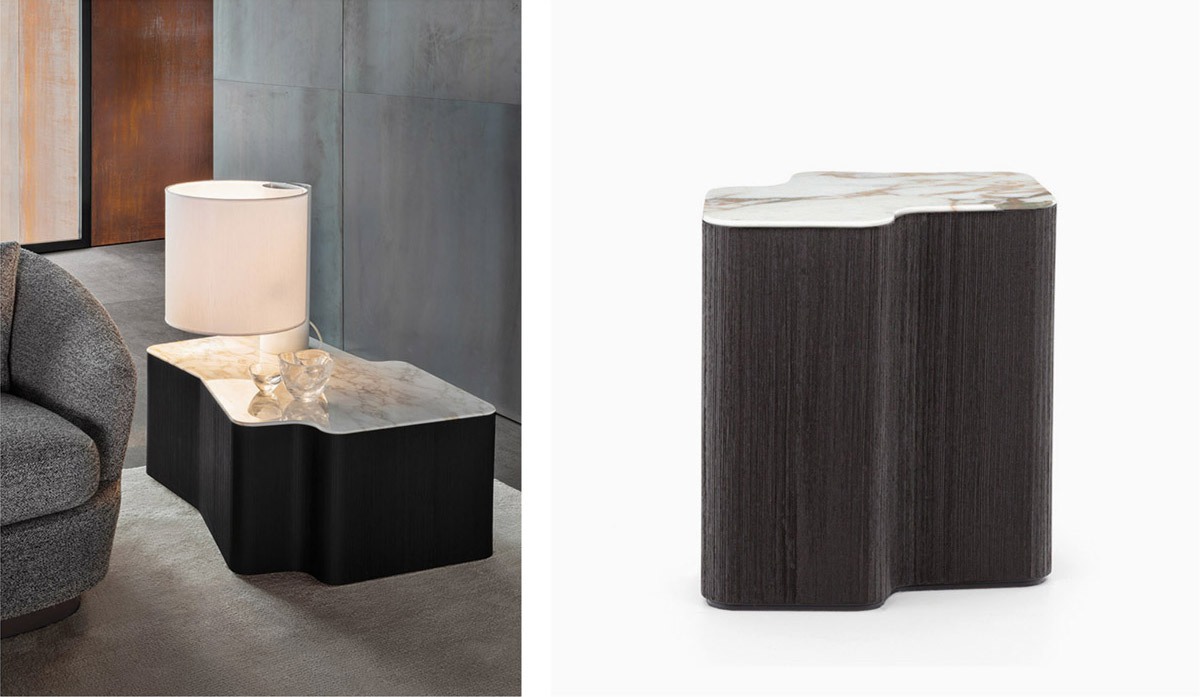 The structure of the Lou sideboard is in ash with open-pore lacquer finish in a Licorice color that creates a sophisticated contrast with the top in luxurious Calacatta marble and the base made of Light Bronze color metal with satin finish. Interior accessories include elegant wood shelves for organized storage of china and glassware.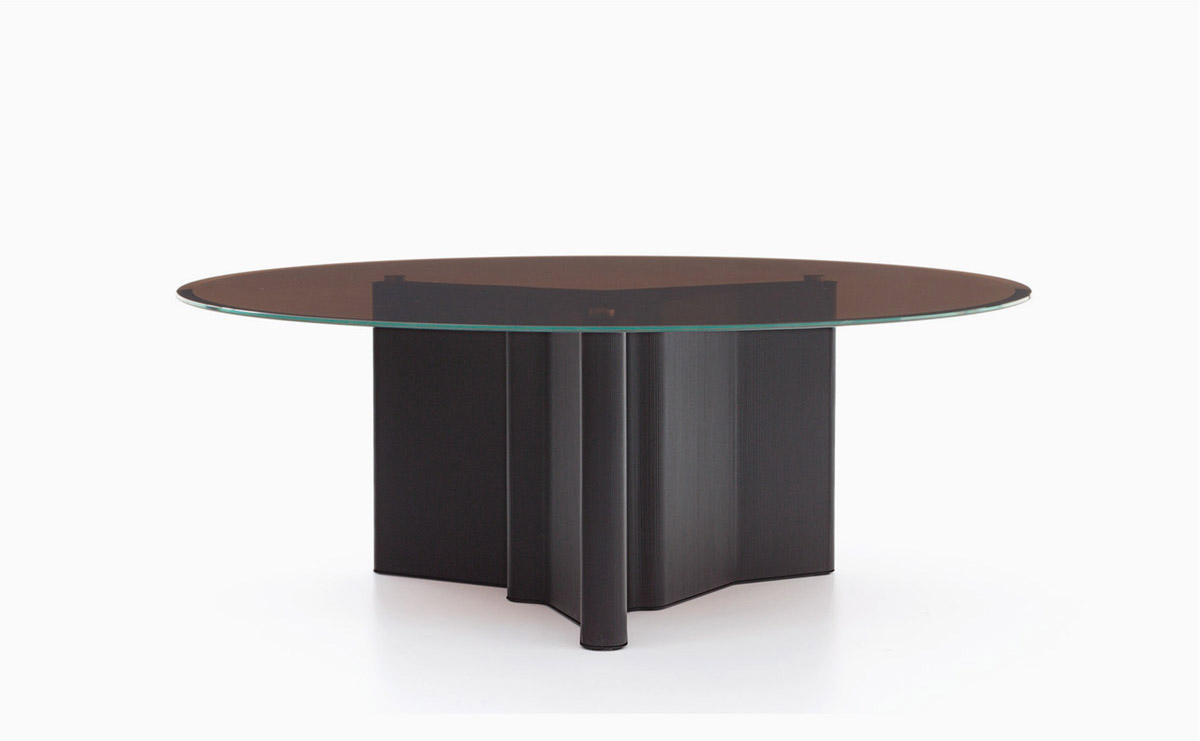 For more information about the Lou Collection email us at sales@arksf.com or give us a call 415.565.7200.