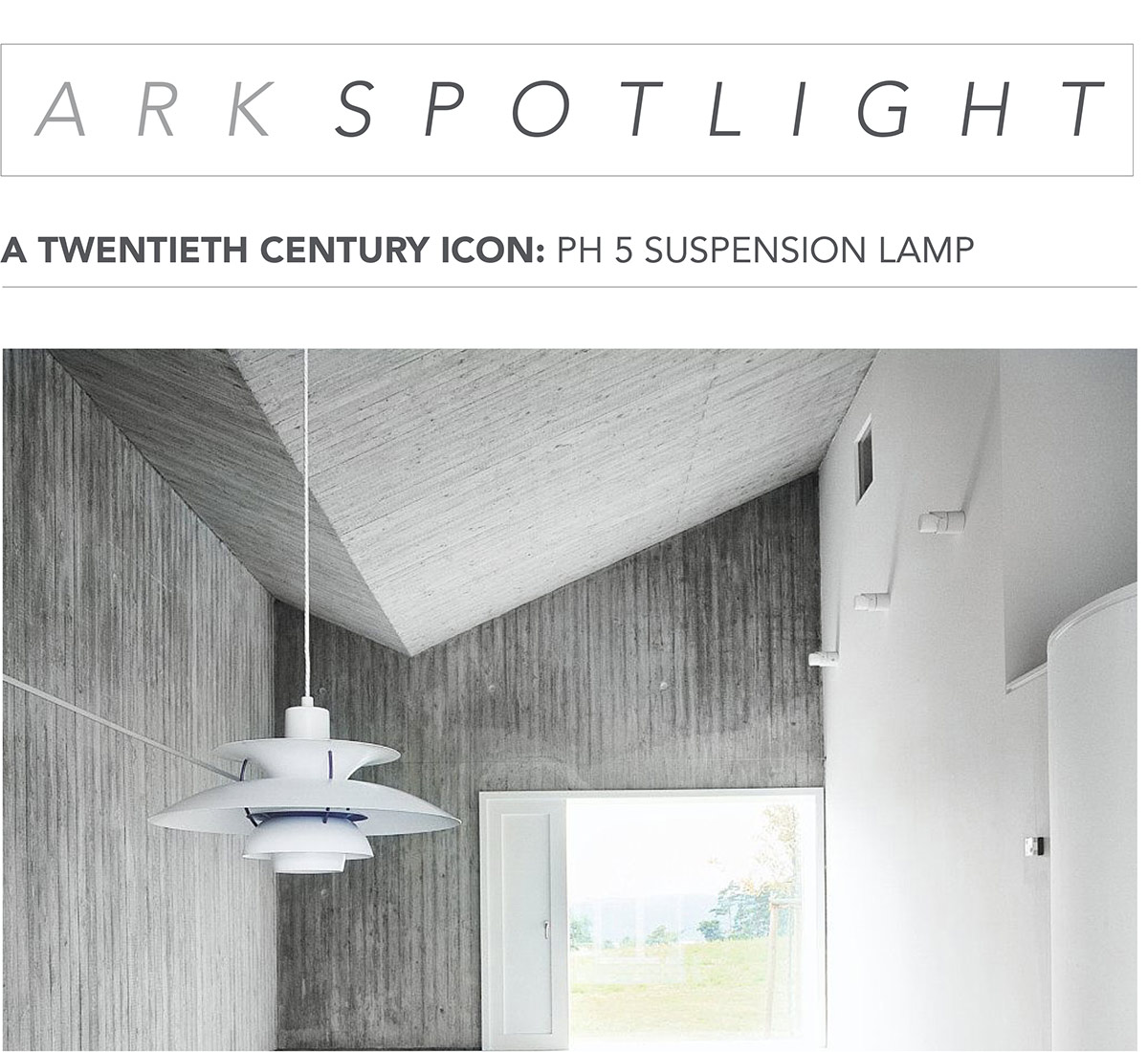 Louis Poulsen's PH 5 Classic pendant light, designed by Poul Henningsen in 1958, is a Danish design icon that has gained immense global popularity. The pendant's structure is both elegant and innovative: the beautiful, layered shades prevent glare and provide a pleasant lighting in any room. What's more, the red cone and the small blue reflector inside the pendant give the light a warmer tone. The PH 5 pendant light is perfect above a dining table but also suits higher mounting in various architectural spaces.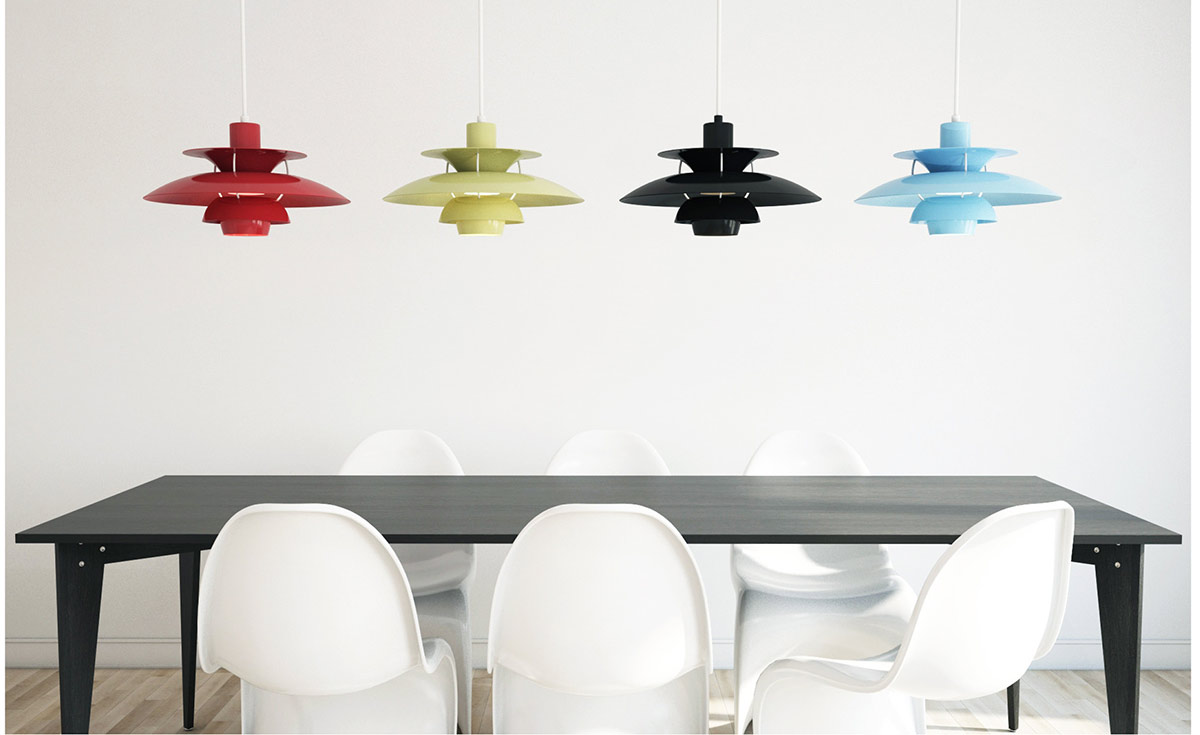 Sand-blasted glass in the bottom shade makes the lighting diffuse. Design which still remains current after fifty years speaks for itself. The combination of his three and four-shaded lamps makes the Henningsen's PH 5 one of the best examples of completely glare-free lighting today.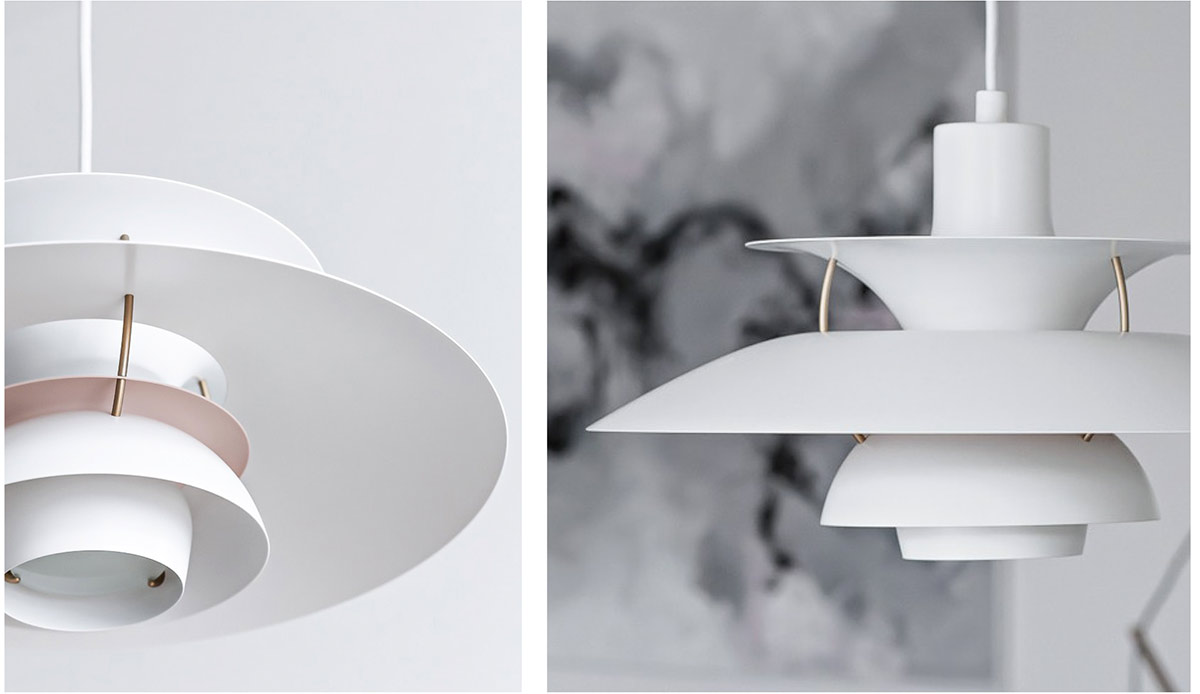 Poul Henningsen's lifelong collaboration with Louis Poulsen Lighting began in 1925 and lasted until his death. To this day, Louis Poulsen Lighting still benefits from his genius. Henningsen's pioneering work concerning the relations between light structures, shadows, and color reproduction-compared to man's need for light remains the foundation of the lighting theories still practiced by Louis Poulsen Lighting.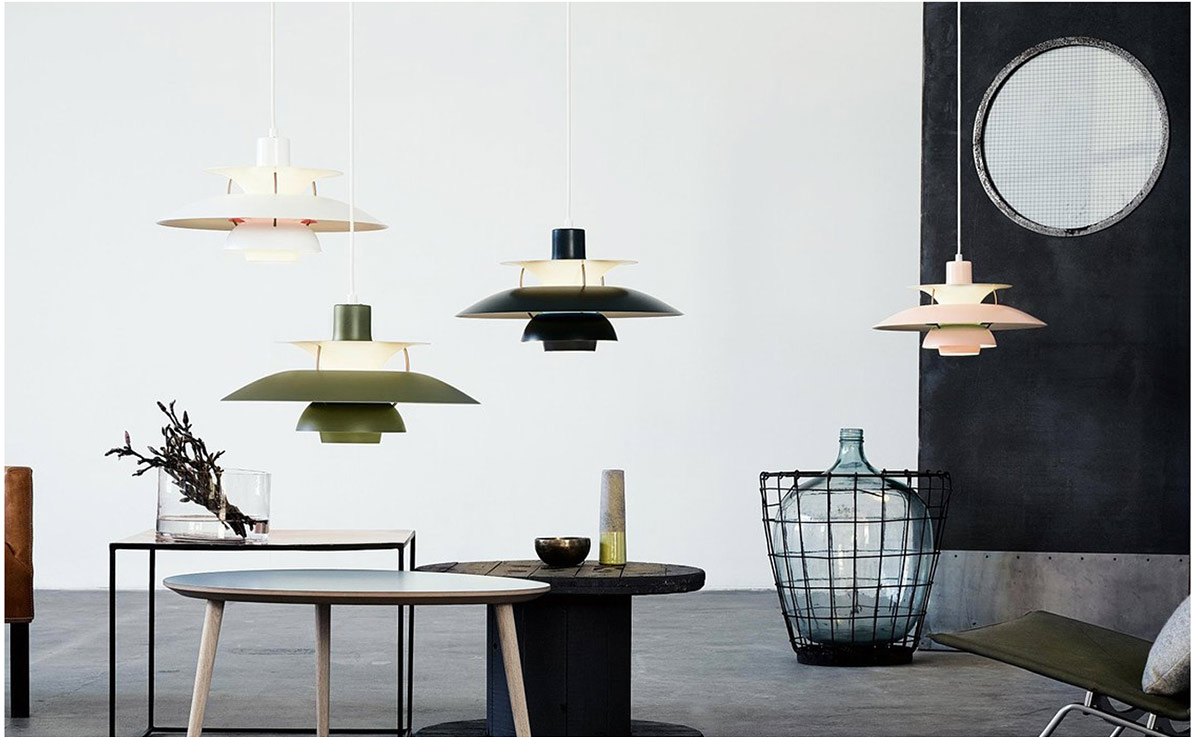 For more information about the PH 5 light email us at sales@arksf.com or give us a call 415.565.7200