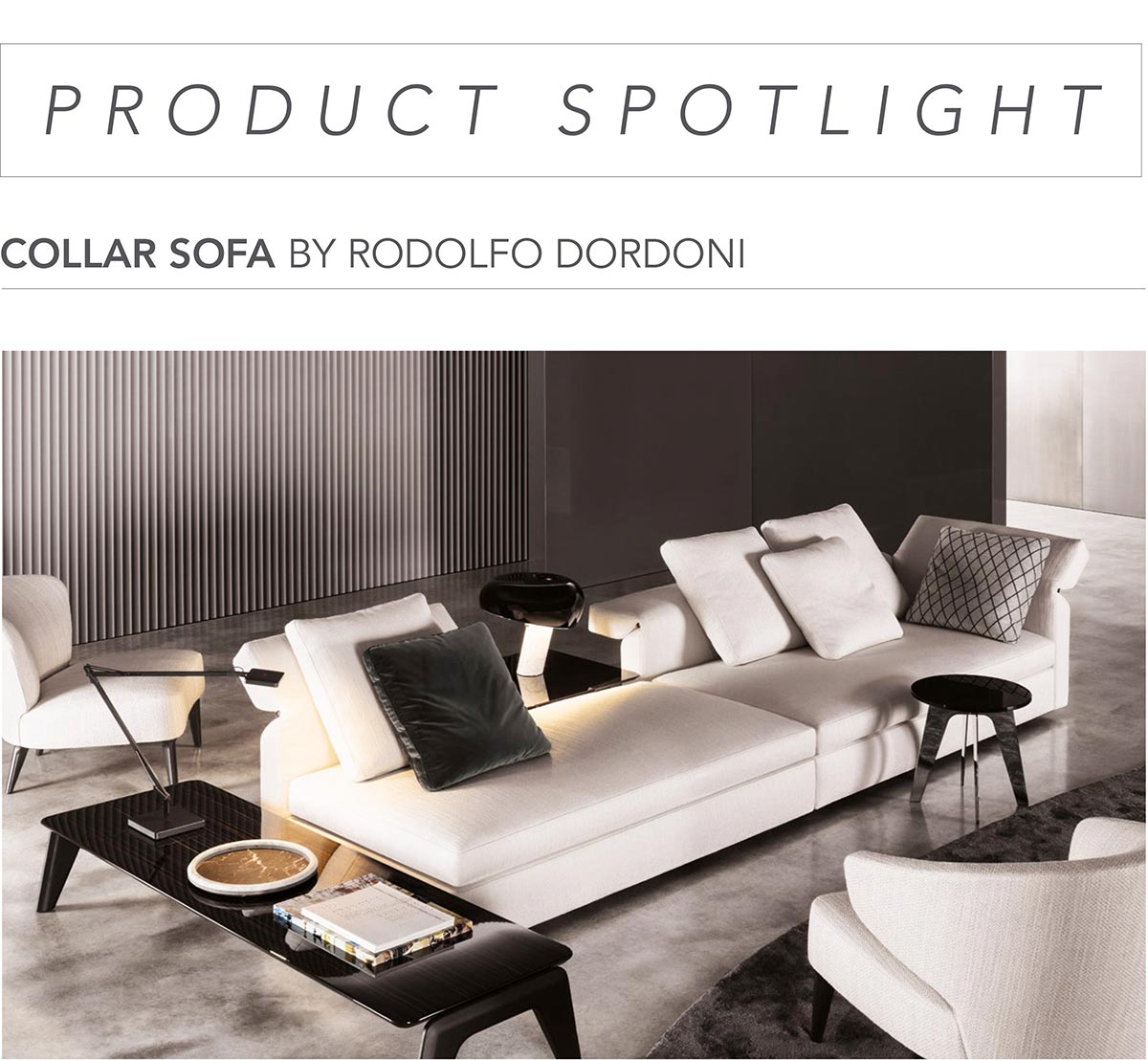 The Collar sectional system, designed by Rodolfo Dordoni in 2014, is modular and offers the possibility of moving the armrest and seat back independently. Collar's innovative design is the result of exclusive technology developed by Italian manufacturer, Minotti which makes it possible to adjust the support angle of the cushions and modify the comfort of the sofa depending on how it is adjusted.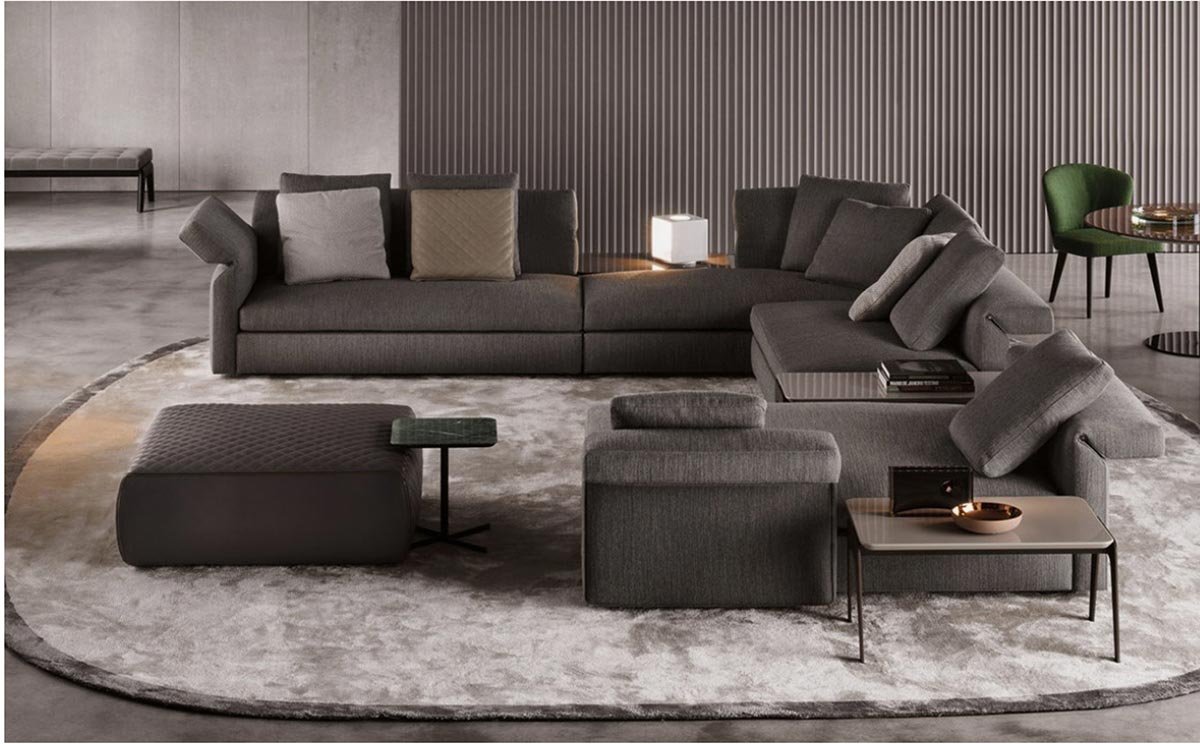 The Collar system comes with three position options for armrest and/or backrest and there are several options of varying size modules which makes it possible to create a composition that will conform to your space.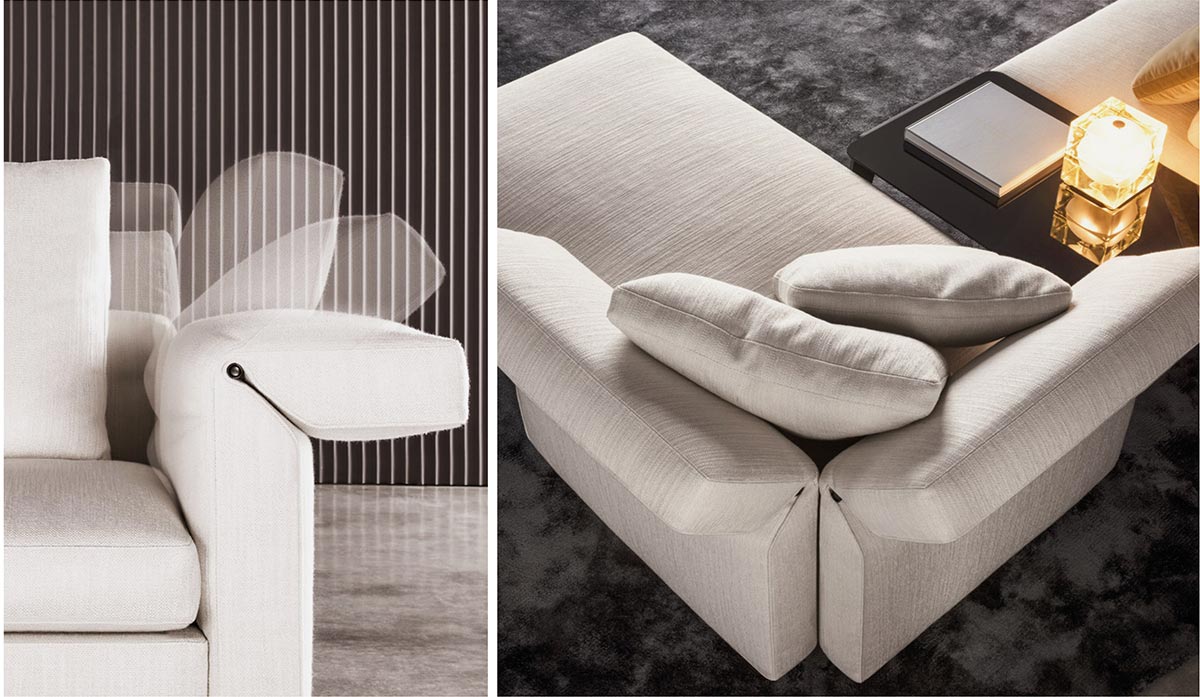 Elegant blade-like black-nickel metal feet with rounded ends suspend the sofa just above the floor. The front feet are set back slightly and positioned at a 45 degree angle to the front sofa edge; viewed from the side, the back feet are applied perpendicular to the sofa back. Available in several colors and materials.

For more information about the Collar sofa email us at sales@arksf.com or give us a call 415.565.7200