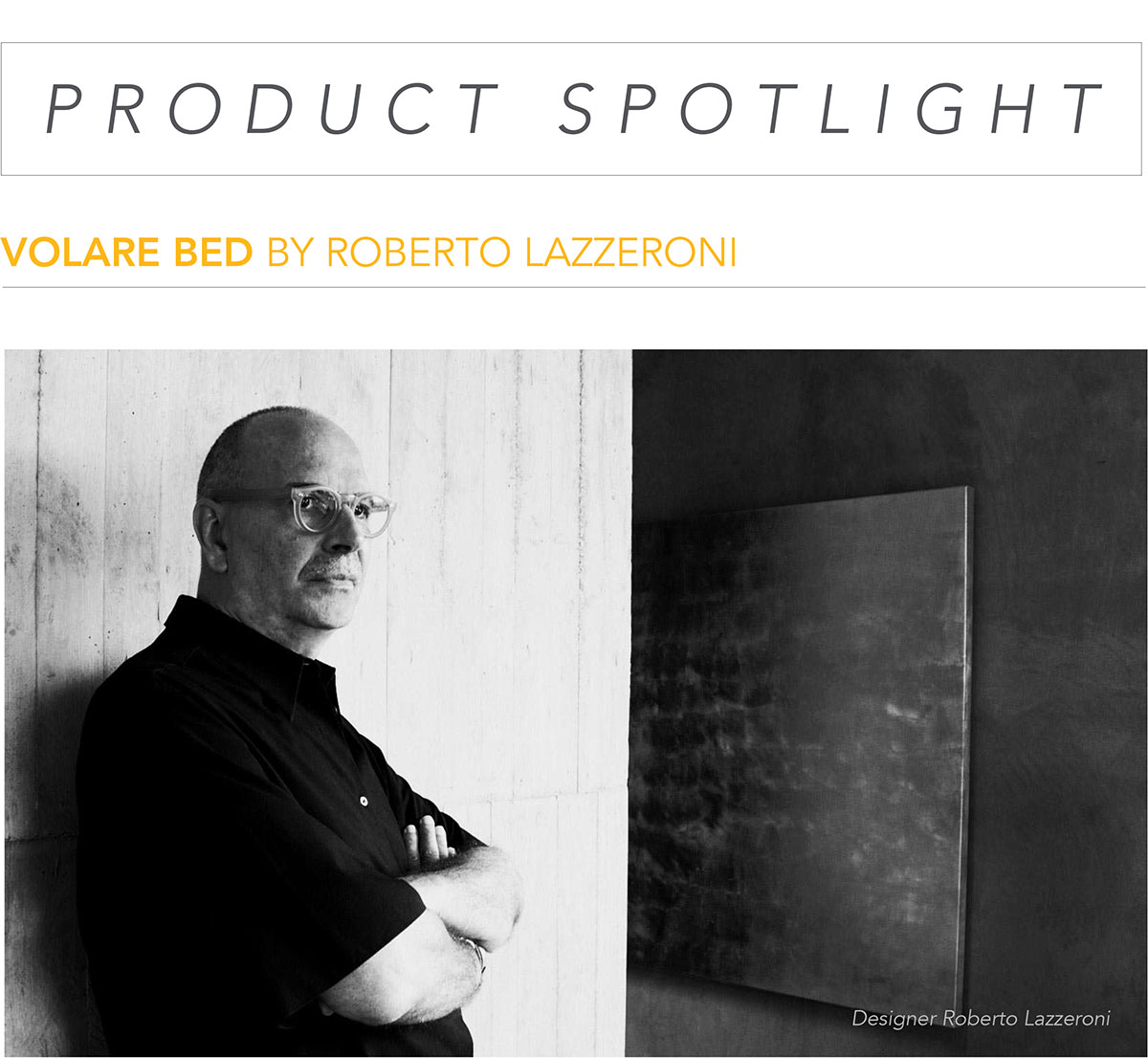 The Volare bed, designed by Roberto Lazzeroni for Poltrona Frau is a light and uncluttered, re-imagined version of the classic four-poster bed. Volare not only has clean lines, but its attention to detail and craftsmanship is like no other. Volare is warm and welcoming bed providing an oasis for comfort and relaxation.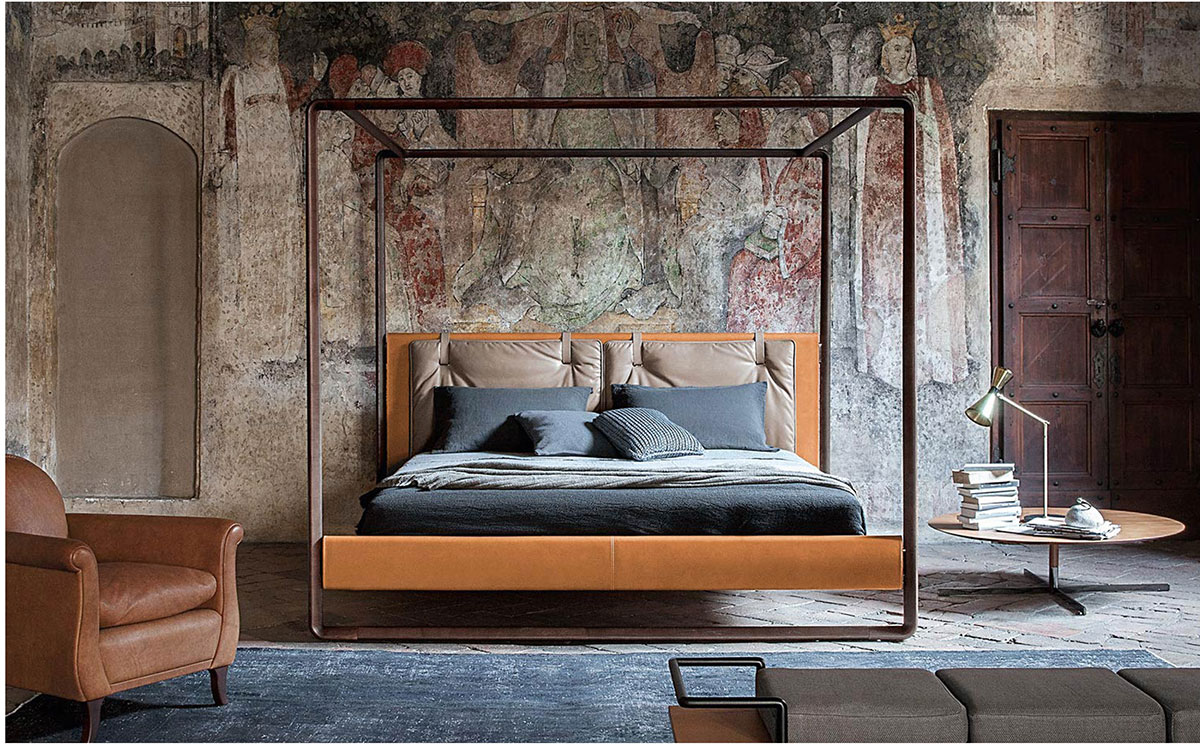 Volare is made from the perfect mixture of leather, wood and fabric. Its triangular structure and frame is made from solid ash wood. The footboard and headboards are and upholstered and also available in Pelle Frau® leather.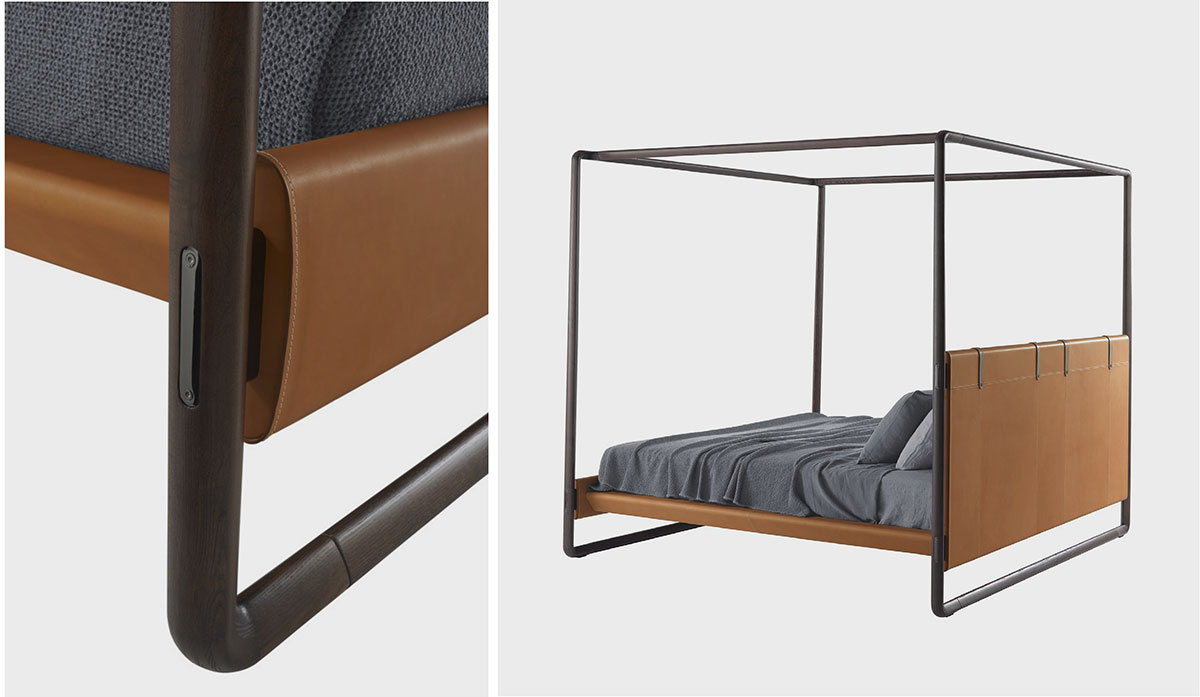 Poltrona Frau was founded over 100 years ago. Known for their exhaustive quality standards, the company uses a 21-step leather tanning process where the full-grain leather is dyed through, so a surface scratch won't reveal a lining underneath. 95% of Poltrona Frau's products, including the Volare bed, are made by hand.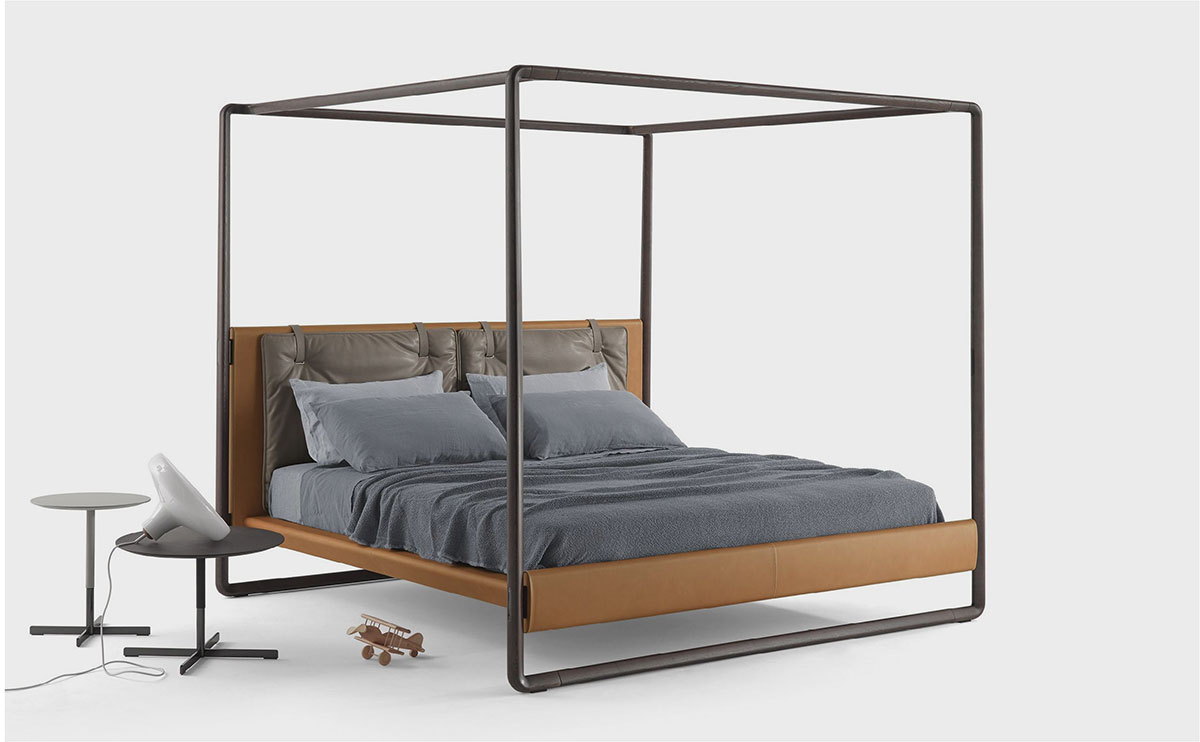 For more information about the Volare bed email us at sales@arksf.com or give us a call 415.565.7200