The thought that I may be lost or have the wrong address did come into my mind as I walked down Jessie St. in downtown San Francisco on my way to meet one of the Bay Area's most sophisticated interior designers. Gary Hutton's new studios are indeed located in one the city's less salubrious quarters and stepping through the door into the naturally lit, calm and elegantly detailed design studio is a dramatic effect which I begin to realize is not entirely accidental.
Gary Hutton's work spans several decades and many forms: From residential to museums, from private jets to furniture. All share a scrupulous attention to detail yet feel effortlessly put together and inspired. Hutton trained as an artist and arguably still is. He studied fine art as a sculptor at UC Davis while taking painting and drawing courses from Wayne Thiebaud and print making from Roland Petersen. Looking back, he sees it as a magical moment and highly influential to the way he approaches his work.
As an artist, Hutton's sympathy for the environments that house the work is evident and exemplary. Art and the living with it aren't an after thought. It's the beginning of how to live a life. His passion for his discipline is both serious and joyous. Get him talking about a house he loves and there seems nothing more interesting in the world for him, or you as the listener.
Arkitektura sat down with Gary and his team for lunch at his studios.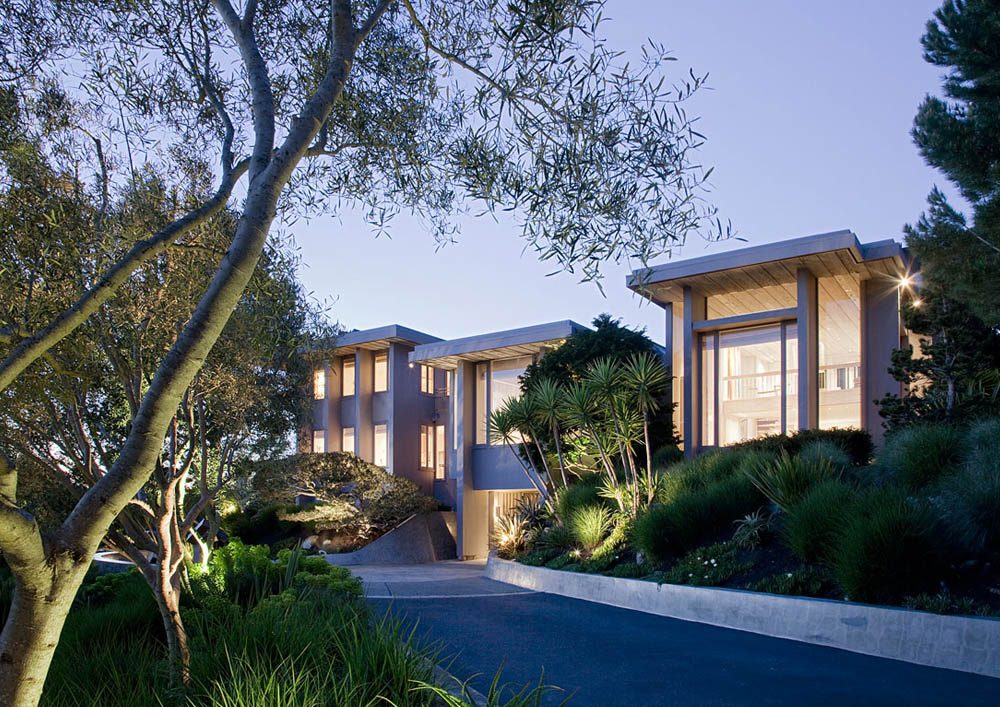 The outside of the Tiburon project.
Thank you for agreeing to be interviewed for our Arkitektura In/Sights series.
What initially attracted you to the Tiburon project and inspired you to do it?
Gary. Well, originally we were working on a property with our client in Healdsburg but they also had this project in Tiburon which took priority. The house was very 70's, originally, and was in need of a lot of work. My real inspiration was the opportunity to work with this client to create a space for them and their art.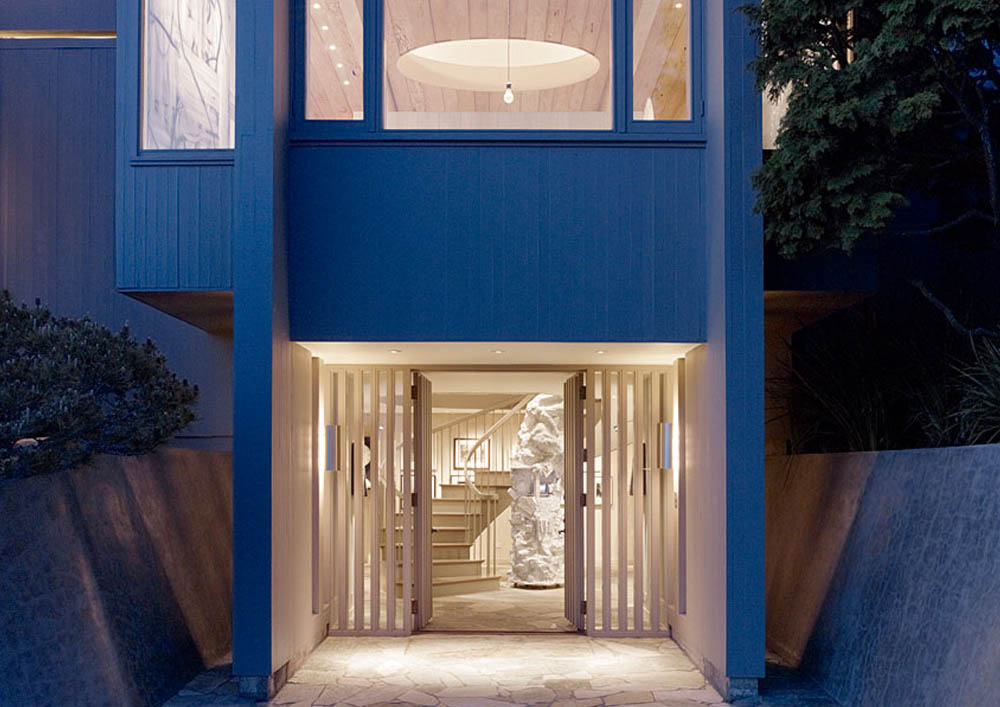 Entrance to the Tiburon project.
Can you please share some of the more surprising outcomes that came about?
Gary. The client was very adventurous and allowed us to do things like staining all of the redwood walls grey. A lot of people would have a problem with that. The volume of light we created by that though was remarkable and not necessarily a surprise but a wonderful feature. What is amazing is the evolution of our understanding as we have worked with this particular client over the years.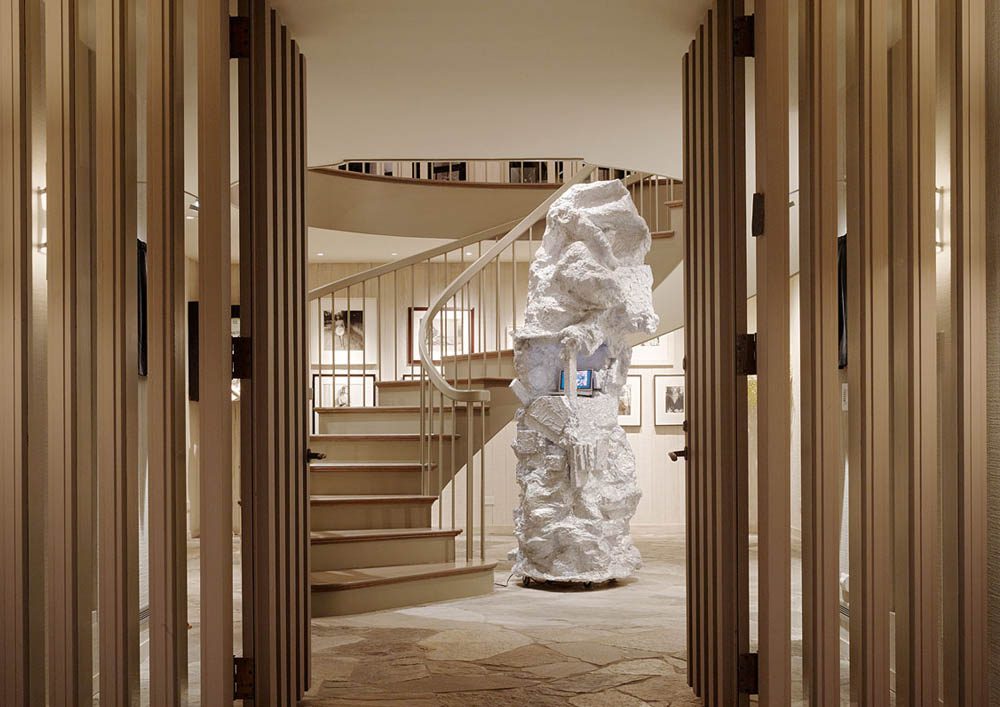 Entrance to the Tiburon project.
You've worked with clients over a period of time?
Gary. Oh, with a couple of clients we've done the interior of the same home now three times and the evolution is remarkable, it really is an evolution.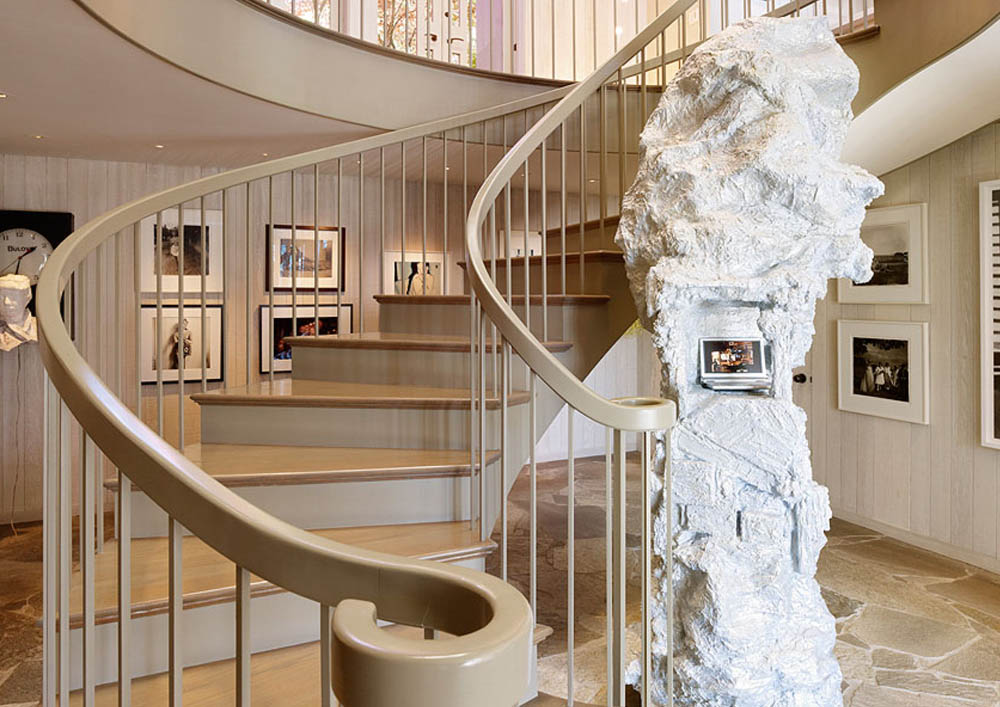 Lobby of the Tiburon project.
Is it a challenge to design with pieces by Robert Gober and Elsworth Kelly in the room?
Gary. Oh no, it's a thrill! I've learnt so much over the years. My appreciation for art, or should I say the breadth of my appreciation of art, has really developed. I have developed deep and empathetic relationships with clients whose passion for art is a starting point for an interior. Working with serious collectors is a very unique thing. I see what we do as creating really interesting but quiet backgrounds.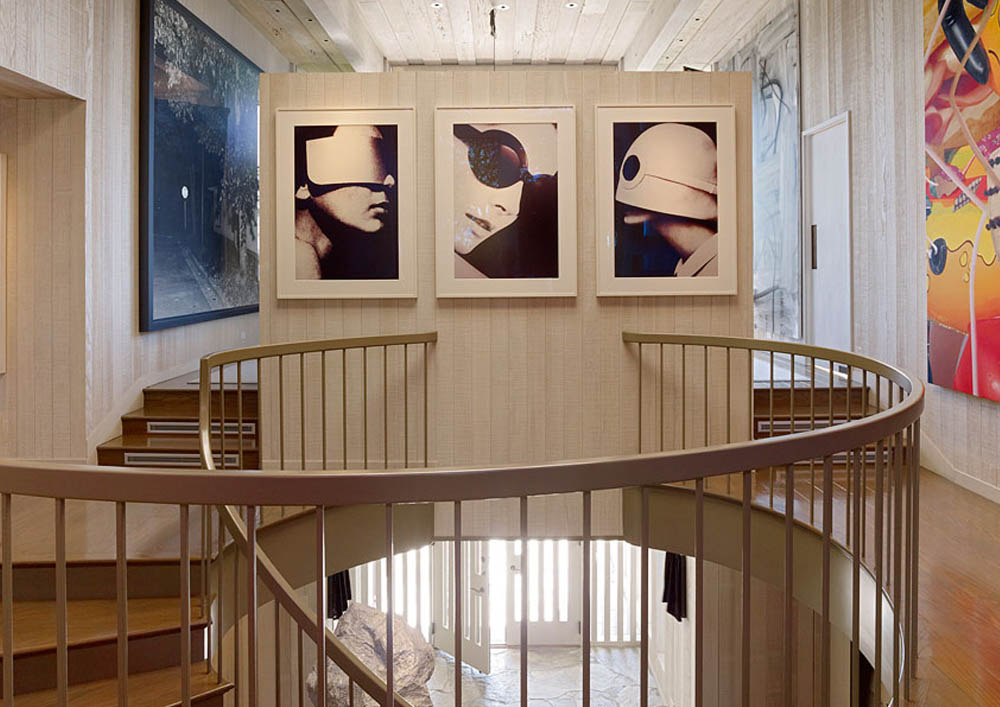 Tiburon project.
At what point in any given project do you start thinking of furnishings? Is it more of a finishing touch or is it integral to the whole thinking process?
Gary. The furniture is the absolute first thing: The floor and space planning, the flow. Not necessarily specific pieces, that will come later. Obviously if you're walking into a room and the back of a piece is what you see first, then that's the most important part of the piece to consider. A lot of architects like working with us as we want to work with the architecture and not be at odds with it. We want to develop their vision.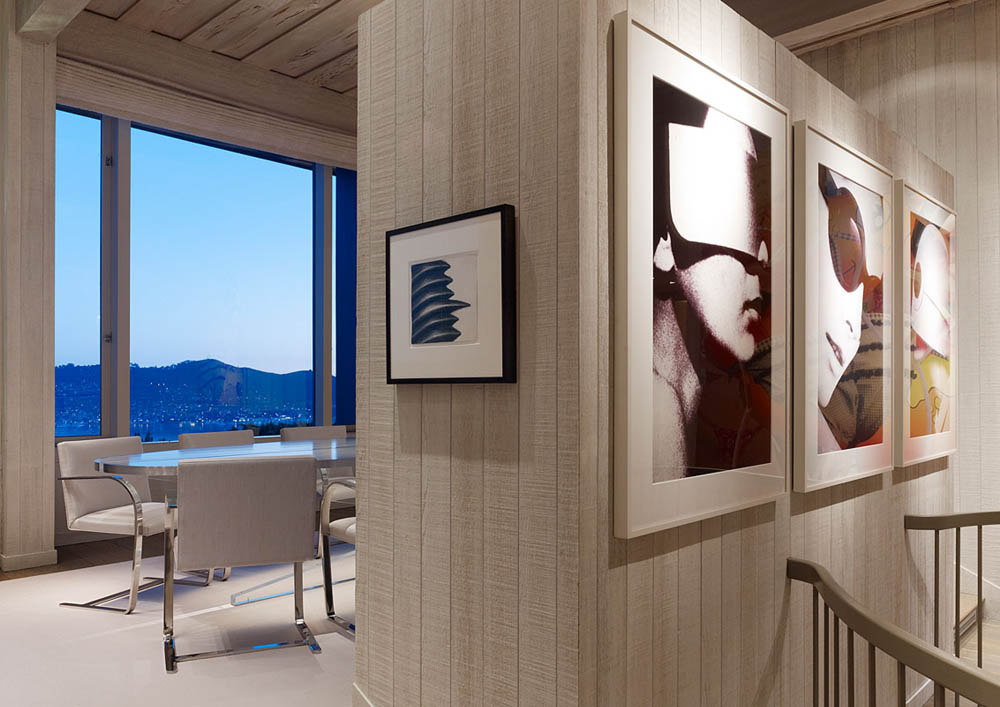 Interior view of Tiburon project
How does living in Bay Area affect your design practice and your design thinking?
Gary. Well, I grew up in Northern California and the art scene was very influential to me. While in college at UC Davis and then studying design at what was then CCAC, I was very fortunate with the tutors I had. At CCA, I had the great fortune of working with Joe Esherick (Dean of architectural school at Berkeley right after William Wurster). He had an amazing ability to bring natural light into a space and was very influential on how I developed my understanding of how architecture could work.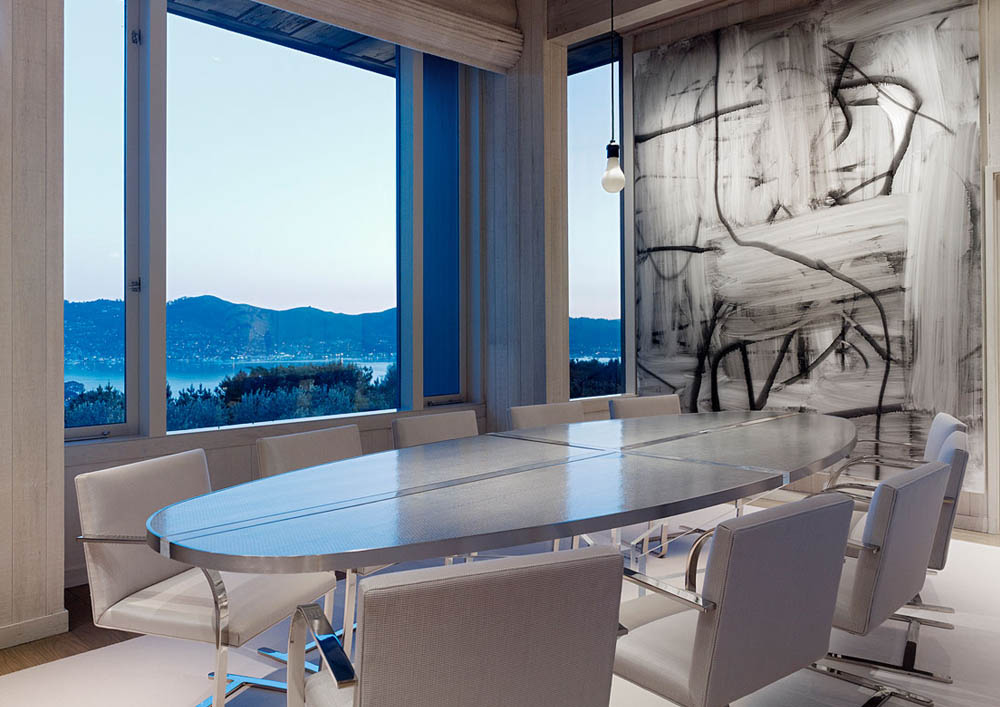 Interior view of Tiburon project
If you were to give your younger self advice in regards to a career in design, what would it be?
Gary. Be more self aware, be more present and understand the political. Listen to more advice.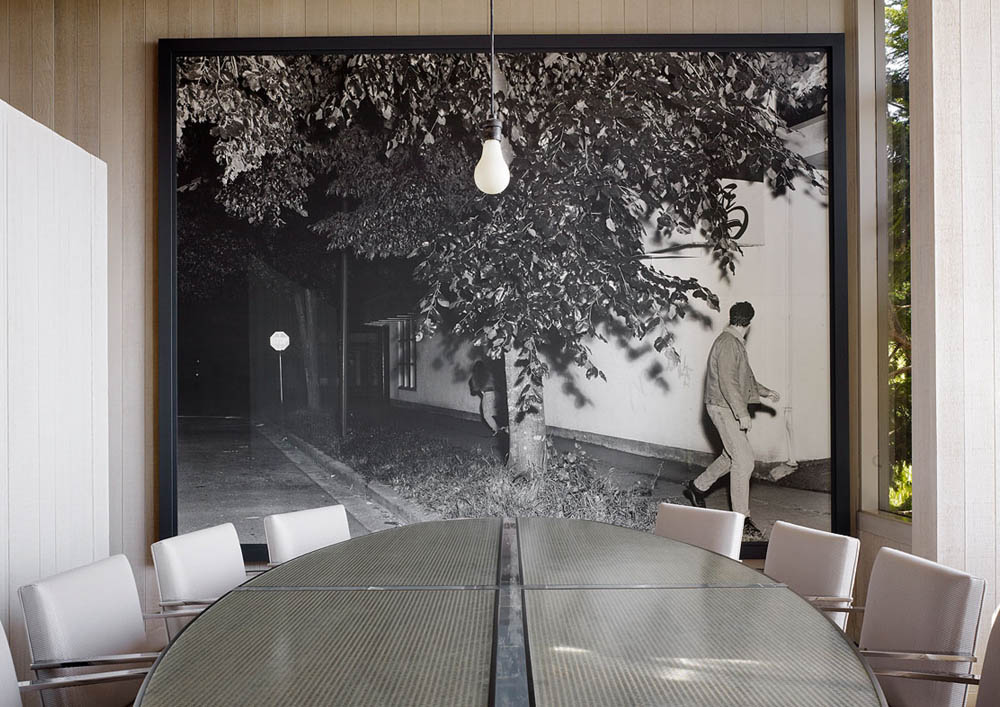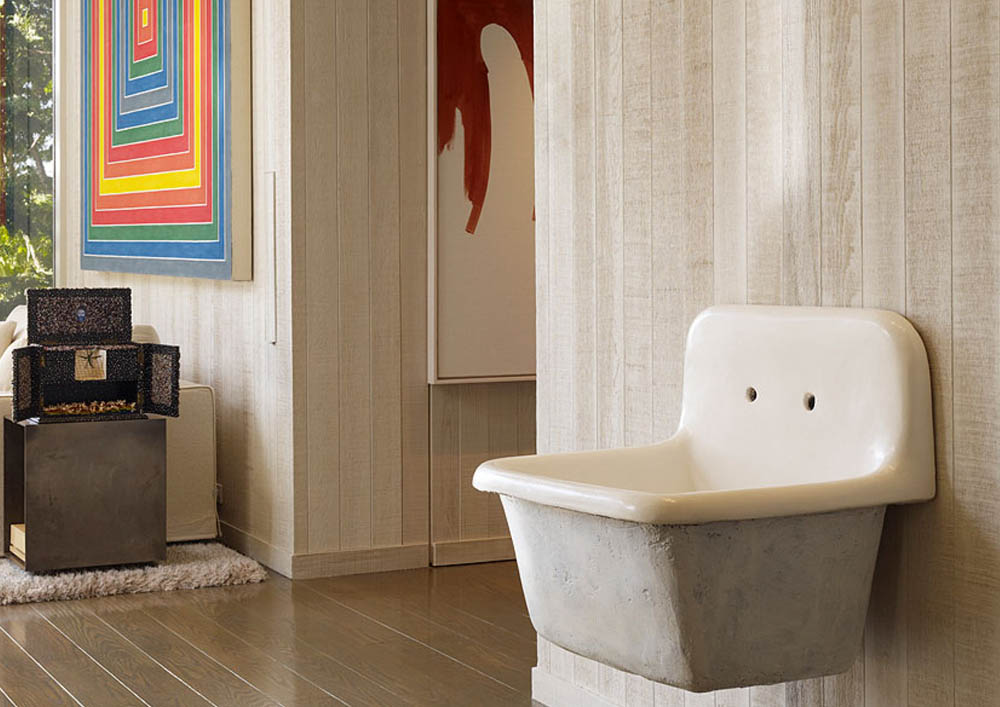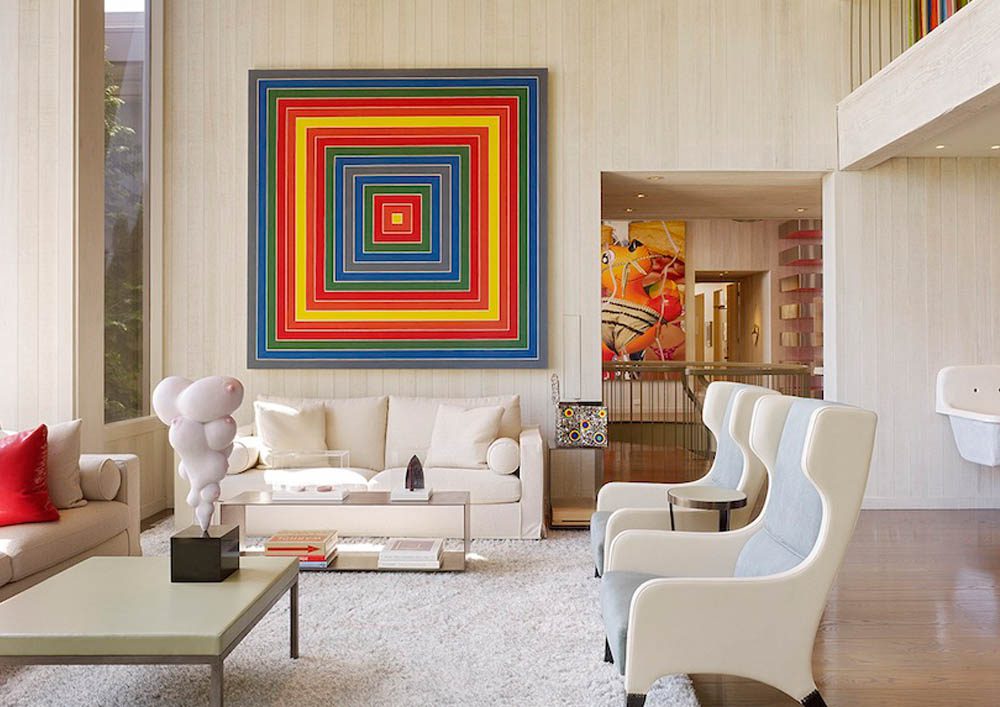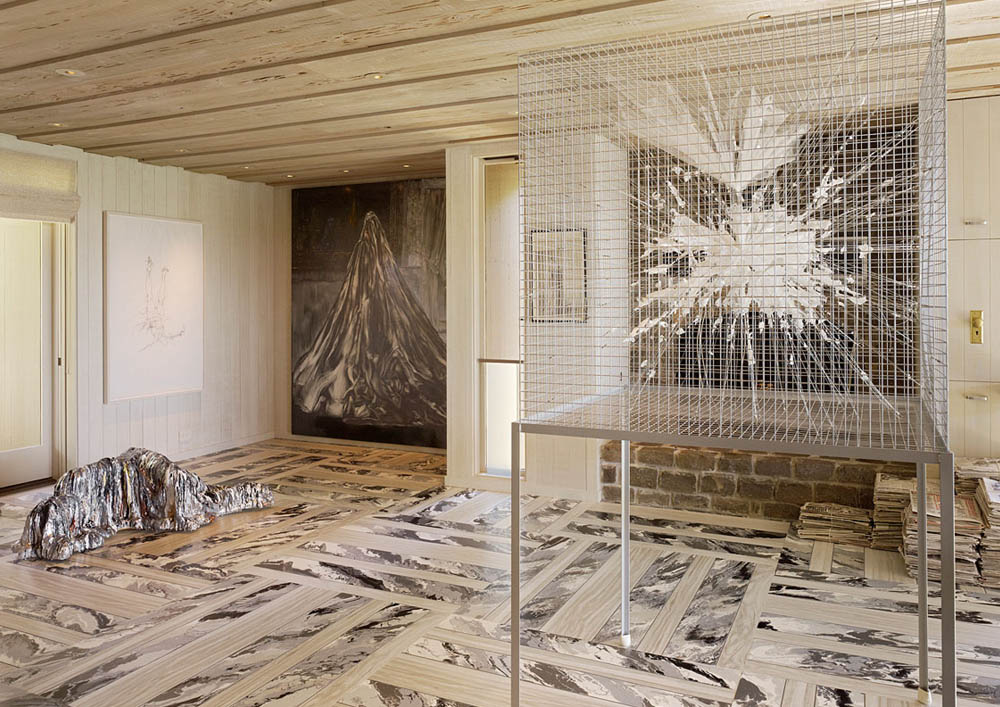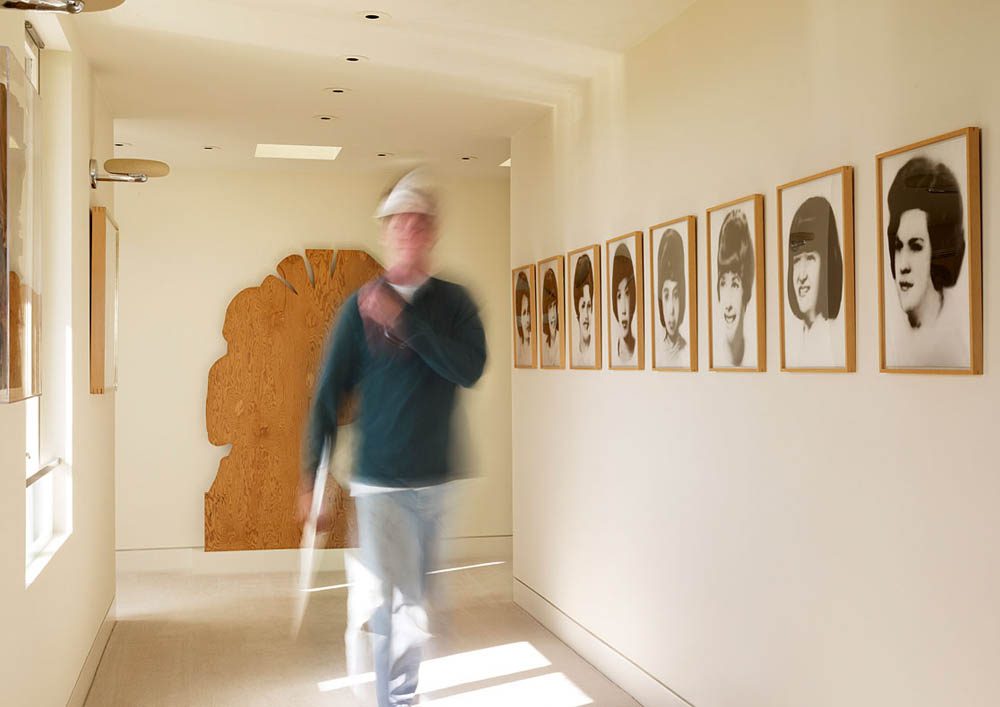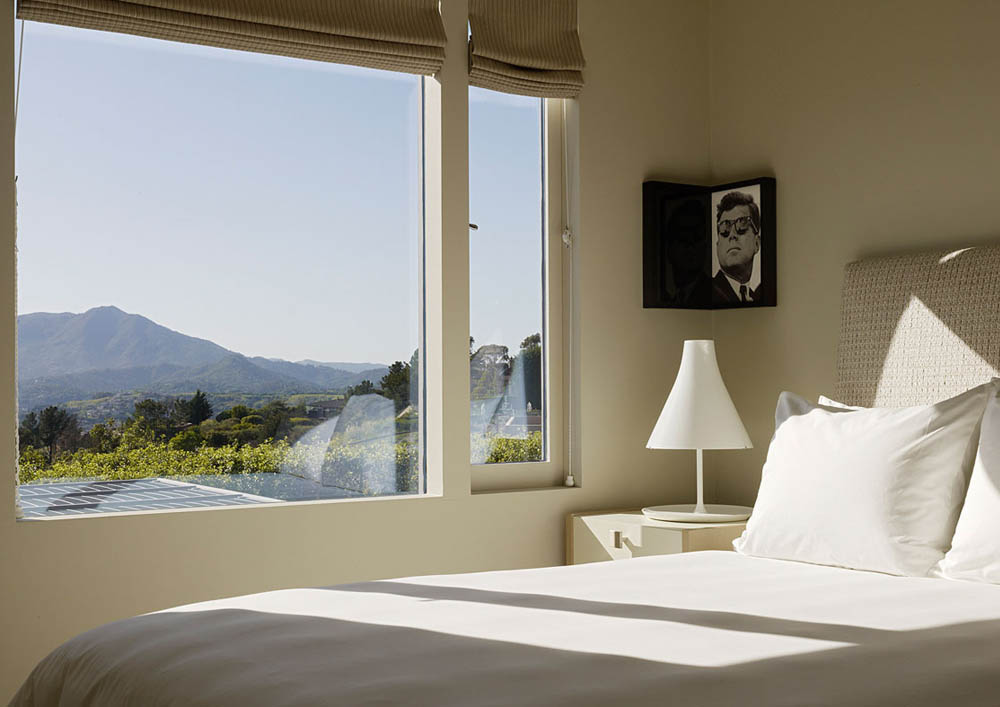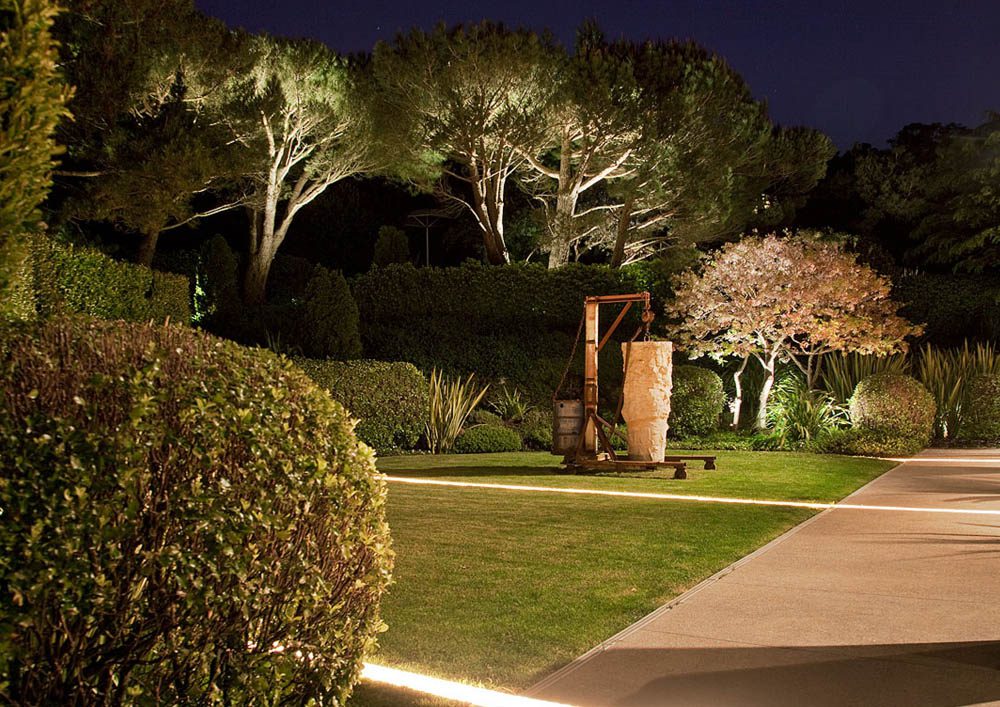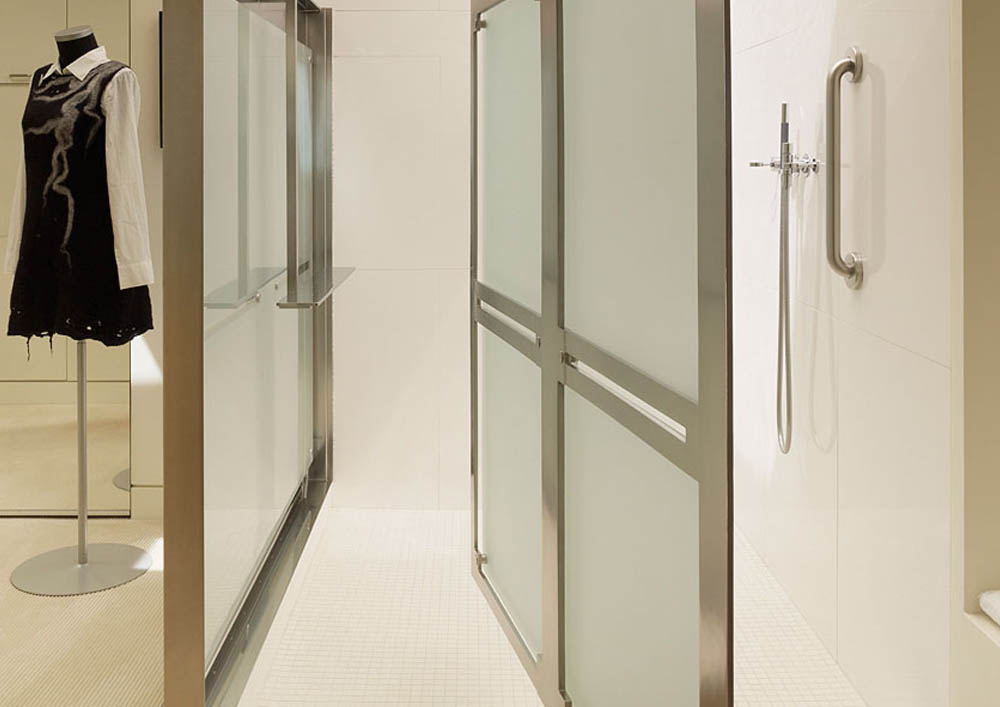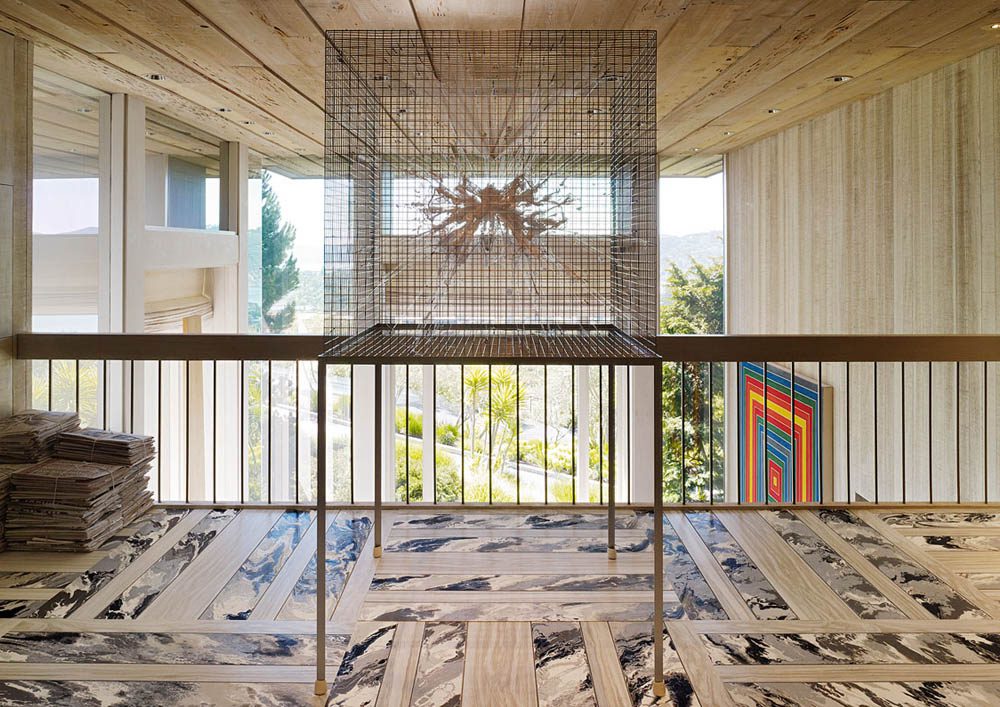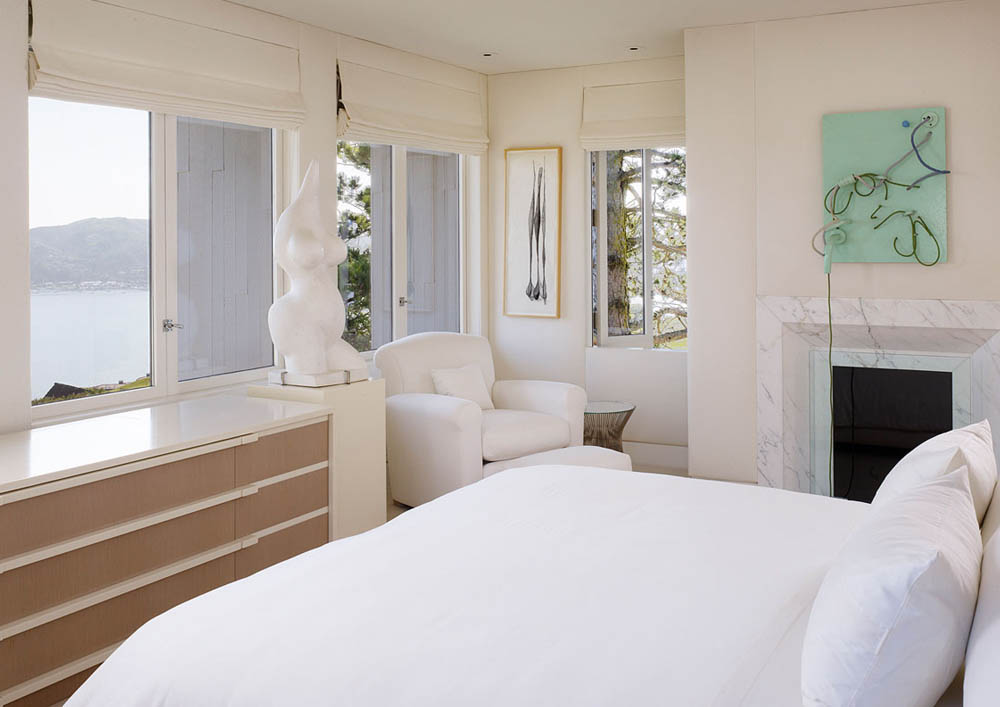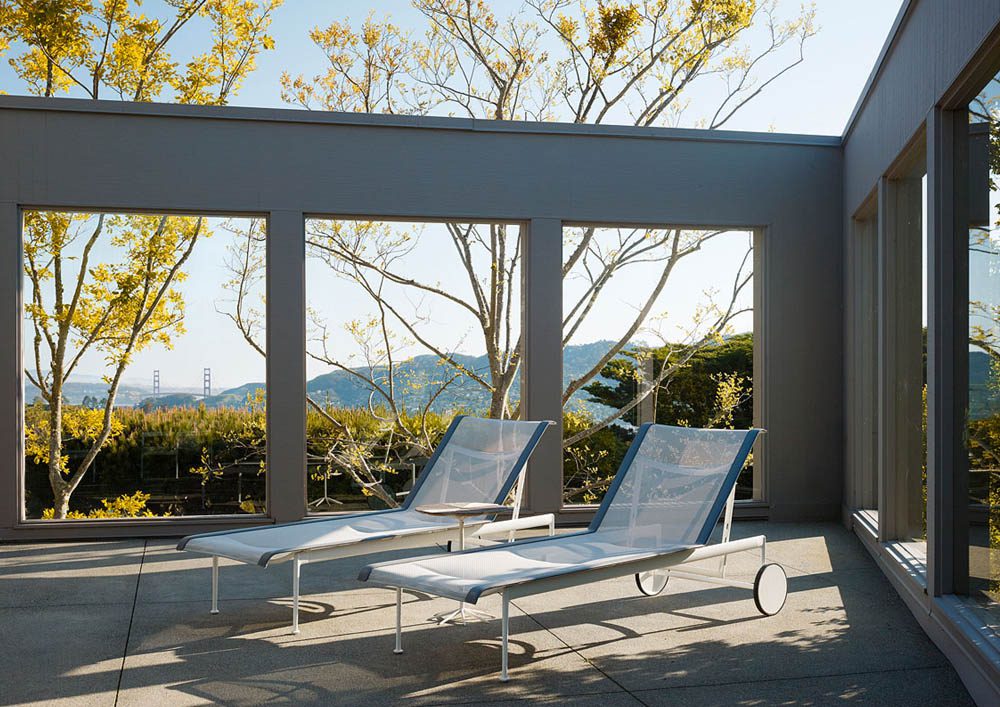 More work by Gary Hutton can be found at:
www.garyhuttondesign.com