Phil Rossington founded Rossington Architecture in 1999. Rossington Architecture is a full-service architectural firm dedicated to excellence in design and design management. The work is based in modernity and is derived directly from its context, taking cues from existing conditions and carefully interpreting the needs of the client. Detailing is kept purposefully clean, simple and timeless.
We sat down with Phil to discuss the future of architecture, how environmental sustainability plays an essential role in his work, and what it means to be a 'modern contextualist'.
Can you tell us how Rossington Architecture was conceived?
After moving to San Francisco upon graduating from Cornell, I worked for Dan Solomon for ten years where I was given a huge breadth of responsibilities. I worked on projects ranging from his own home in the Marina to a funeral chapel and cemetery in Houston to townhomes in Hong Kong. The work was great and the responsibilities were amazing but I really wanted to do it all myself and be accountable for everything. To that end, I have always kept the practice small, with two employees at the most. I love being involved in everything from initial consults to site visits to even bookkeeping. Some people think owners of firms should not be answering phones, but I like all that stuff and it makes my days varied and interesting.
My first projects were mainly for friends in San Francisco and they loved the personal touch that I brought to their projects and I've carried that aspect through all my work and continue it to this day. When you hire Rossington Architecture, you are hiring me, with over 30 years of experience. You're not hiring me to overlook things and an underling is running things. My clients seem to like this aspect of how I do business.
What word(s) would you use to describe your aesthetic, and how is it integrated into your projects?
I would have to say that I'm a modern contextualist, if there is such a thing. "Warm modernism" is thrown about as well, but I don't think that's very descriptive. I certainly don't design a lot of hard-edged steel and glass homes but rather instill a modern sensibility into most everything I work on. Even the more traditional type homes that I've designed will have modern touches. I find that the typical client that comes to me is not very well-versed in modernism and tends to fall back on more traditional themes, as it's comfortable, it's what they tend to know and many are simply looking to expand on their existing home which has more traditional details. Even still, I try to clean things up and make things function in a more modern way. Square-edged 1×2 casing goes a long way in making a traditional door detail look more modern.
How does environmental sustainability factor into your projects?
I try to advise all of my clients to be responsible stewards of the environment – as much as they can anyway. The reality is that they are building a house and there is only so much that can be done of course. That being said there are better ways of doing things, not all of them costing more money. There is always the low hanging fruit that is easy to make happen (and mostly is required by code these days anyway), such as zero VOC finishes, low-e glazing, high-efficacy lighting, high efficiency furnaces, on-demand water heaters and so on. However, we do try to go above and beyond and introduce other sustainable features – super-insulated walls, buying products that are made in the US instead of shipping from overseas, man made counters instead of quarried material, no IPE! A homeowner we are currently working with wanted stained wood siding and we are moving away from that as it is not sustainable maintenance-wise. The "look" that most people want with stained wood is a consistent color, but wood needs to be stained every couple years to maintain that look otherwise it goes gray (which I love by the way) – this takes a ton of resources. Another thing we do is try to build small. The larger one builds, the more waste there is in the building process, the more energy one uses and the more things one needs to buy to furnish and fit it out.
What would you consider to be the biggest change(s) in the field of architecture since you opened your firm?
Easily the advent of drawing technology. When I started out, I always knew I had a really productive day when my fingers were covered in graphite. What's that you say? To keep a line a consistent thickness, you would have to twirl the pencil as you drew the line otherwise the line would get thicker as you moved along the vellum. Graphite would naturally dust up and the swirling motion would cover the fingers you held the pencil in. Nothing like that these days of course! When I first opened my doors I was using Autocad as a 2D drawing tool, but that program was initially developed for engineers in mind so it was very limiting. I soon switched over to Archicad and its 3D modelling capabilities are simply amazing. Most everything we draw is three dimensional and that really helps tell the story, especially to single family house clients who are not used to looking at plans and their eyes tend to glaze over halfway into the conversation. The photo-realistic renderings we can create with 3D Max allow the clients to really get their heads around what this thing will eventually look like.
Can you explain your process when beginning a new project?
I first like to query clients in how they are going to use their spaces. What do they do when they first wake up? Do they grab a cup of coffee? Do they like to start the day with a yoga session? How do their weekday mornings differ from their weekend mornings? Do they like to entertain? If so, is it larger gatherings or more intimate dinner parties that they tend to have? Getting people to really think about how they might use a space can establish how we ultimately design their house. Most of my work is remodels and additions, but with new homes we take it a bit further of course and really study the site and make sure we take site conditions into consideration before drawing s single line. I still start every project by sketching floor plan options. It's simply the fastest way for me to generate multiple ideas and sort through concepts quickly. I can study various options quickly, throw out the ones that don't work and present a number that do, with pros and cons for each. The client and I work together to decipher which works best for them and that option is then further developed and eventually becomes their new home.
How do you predict architecture and design will evolve over the next couple of decades?
I think more and more things will be built using 3d printing technology. Architects will go back toward their original role as master builder, as they will actually be building the components that go into their structures. Imagine – designing a house and printing it in your own office!
If you were to give your younger self advice in regards to a career in architecture, what would it be?
Go out and work for a construction company – I feel a small builder is best. That way you can spend a year and touch most aspects of how a house gets built, from foundation to finish and then have a true respect for what it takes to build something. There is nothing more educational than actually doing it. No matter how many details you draw of a window sill, you won't completely understand all the parts and their relationships and why they are what they are until you actually build one. I feel you need to have this hands-on experience to appreciate how things go together. I touched upon the construction world when I was younger and wish I had done more.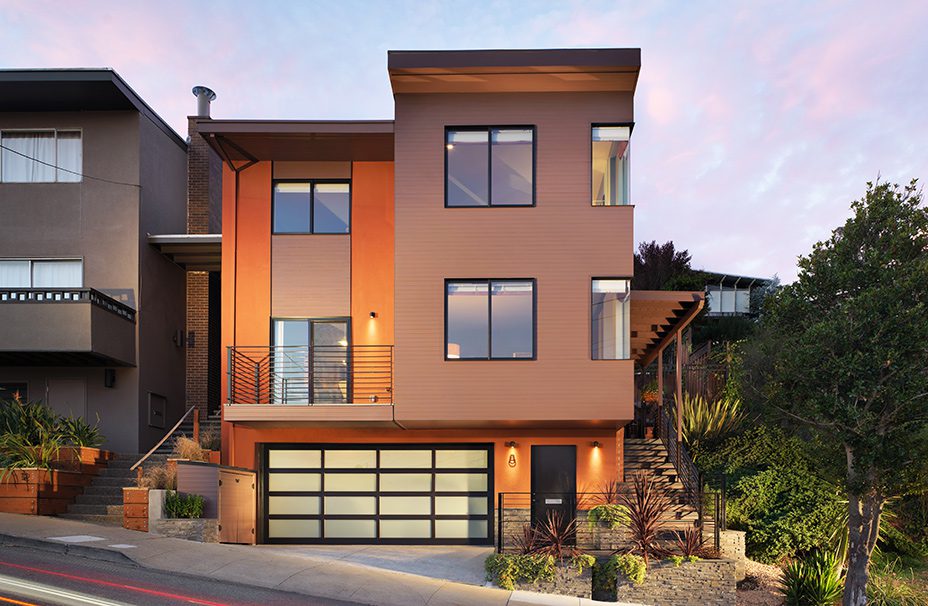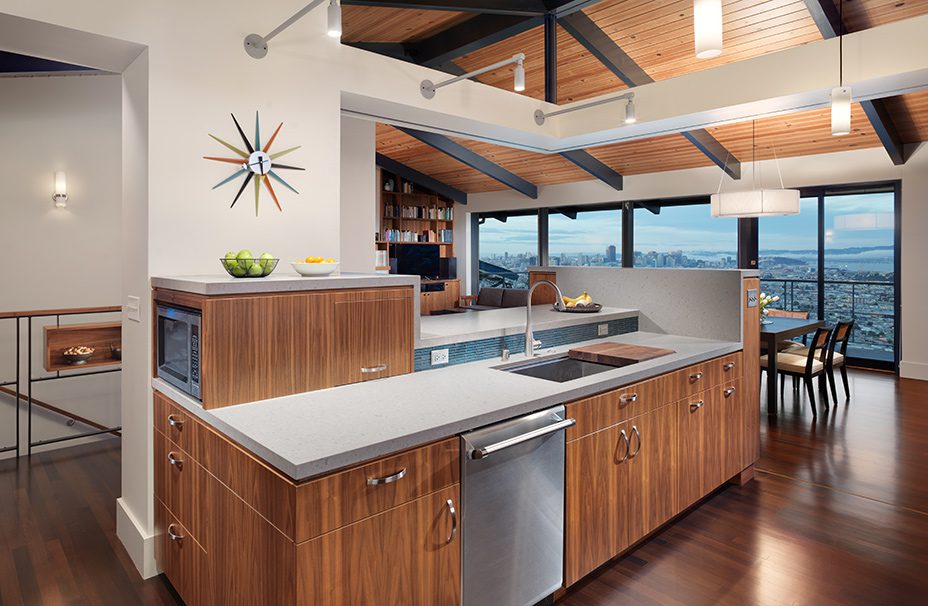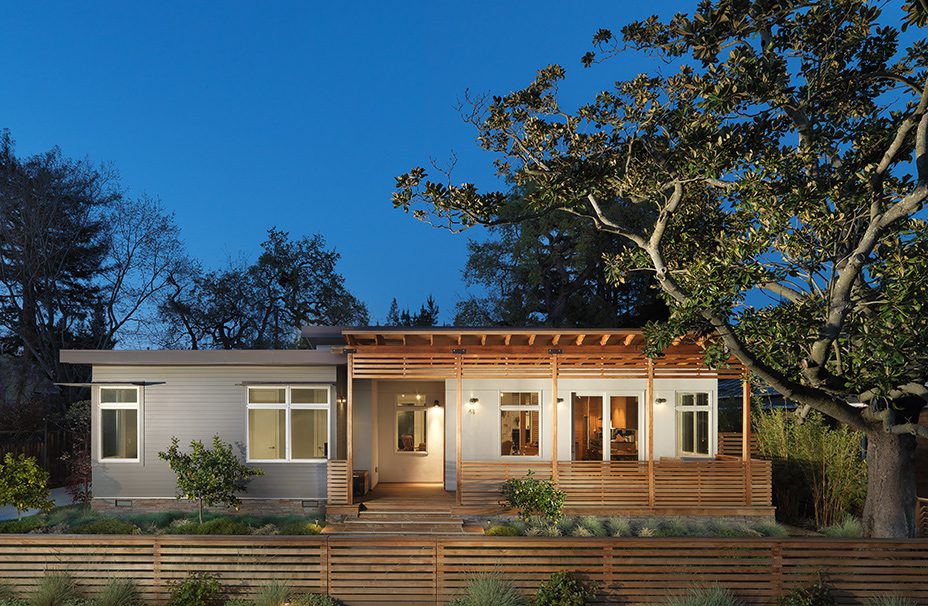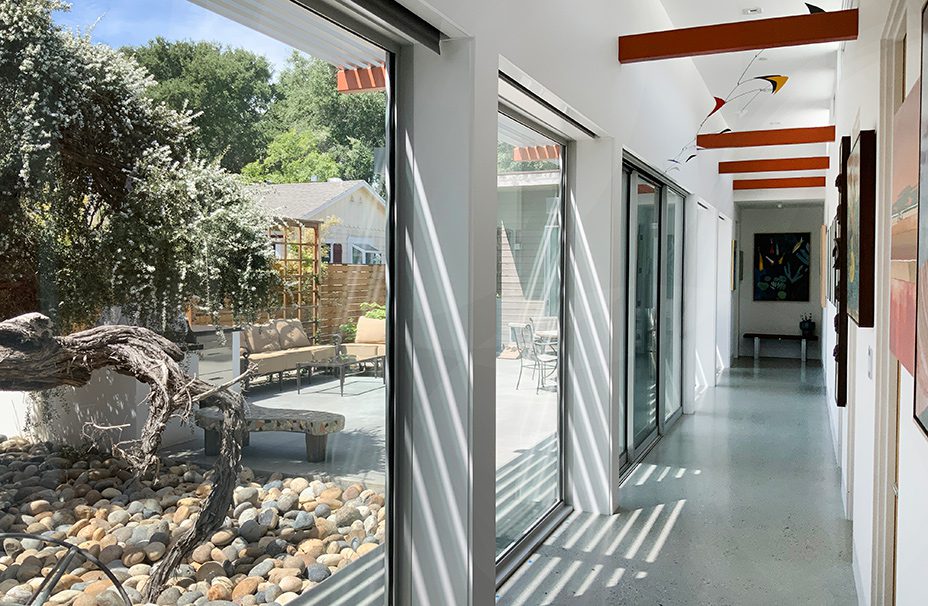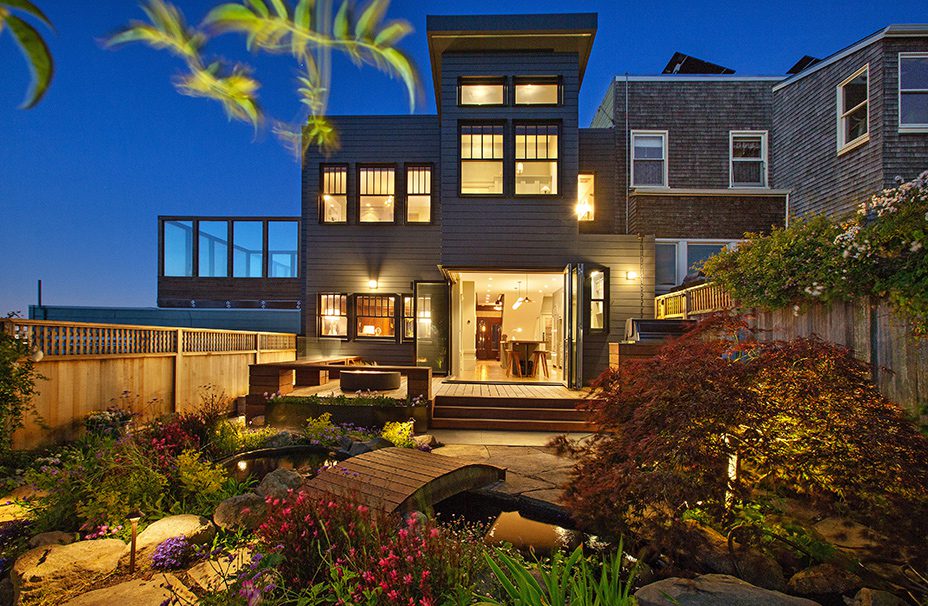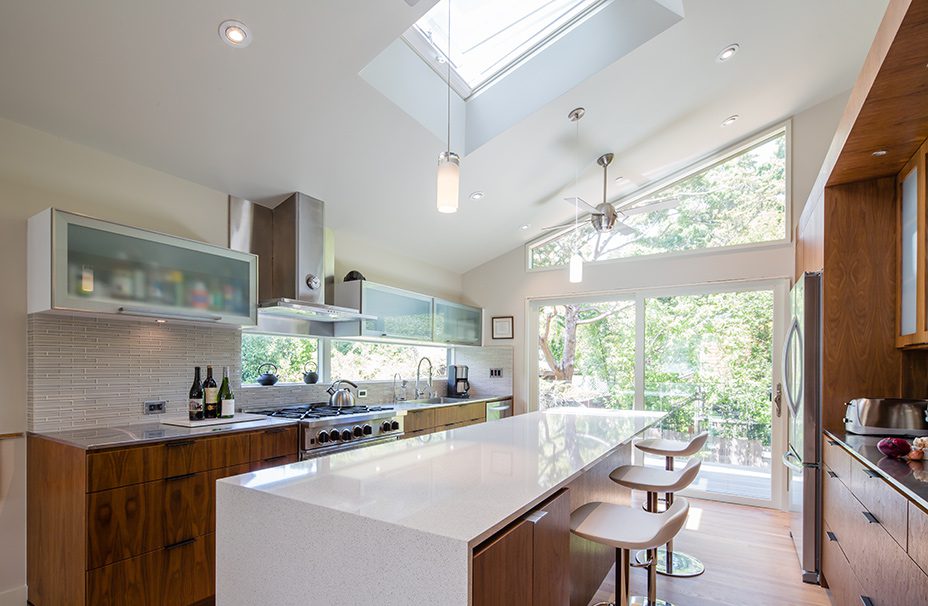 www.rossingtonarchitecture.com