Arkitektura Assembly:
Bringing together the world of Design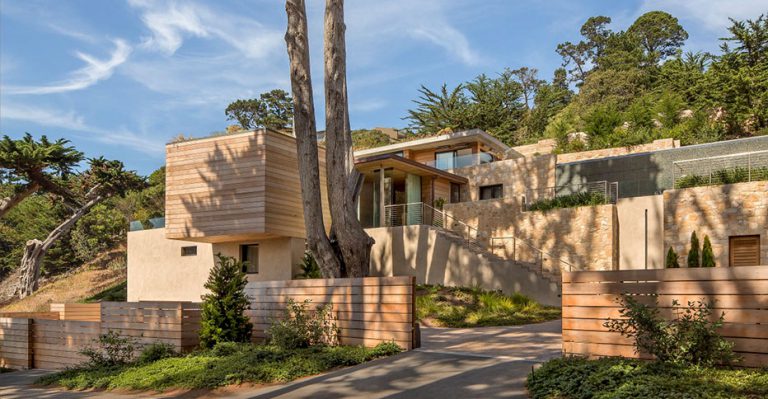 As a native of Austria, Maryann brings a European sensibility to the practice of sustainable architecture and design for over 20 years. She is a leader in the integration of green design principles with strong thematic design concepts, known for creating designs that offer classic simplicity and natural elegance.
Before moving to San Francisco, she had practiced architecture in Germany, Austria and Spain. She also taught design at the Lyceum and lectured on design principles at the Cherry Foundation and the San Francisco Design Center. She frequently speaks on green design principles and the use of sustainable materials.
Here, we sit down with Maryann to find out why she became an architect, what influences her work and how she ended up in the West Coast.
Tell us a little about your background, when did you decide you wanted to become an architect?
I have a theater/dance background and wanted to study set design. But since I missed the submission deadline for the Akademie in Vienna that year I figured I could do a year of the architecture program and then switch.
That was at the Technical University of Vienna and was the hardest thing I ever did in my life to that point, higher math and all. Once I made it through the first year I did not want to squander the investment (there were only about 10% of women in the program) and so I ended up becoming an architect and have been loving every minute of it since!
What is your process like when you approach new projects?
My process goes back to the most inspiring lecture I heard as a student. It was by Gustav Peichl, who is one of the greats but is not very well known in the US. He described how buildings need to be developed from the outside in and from the inside out at the same time and how well you manage that ping pong is how successful the architecture will be.
At the outset of a project, I determine what the environment demands – either nature or the built environment. That will then guide me while making decisions implementing the client's program, layouts, room sizes, material choices etc. The key is that one does not become a slave to an initial idea about form. That initial external analysis just establishes boundaries and informs the process of decision making.
Were there any particular influences early in your career?
My early career was just about learning. I never got to work for any of the great firms since I was supporting my family at that time so my husband could go back to finish his PHD. But based on my good grad school work I had the good luck to be hired as "the designer" for a small firm and I got to do a lot of big projects right out of school. I was also very close to production and so I learned a lot in a very short time.
We understand that you have practiced all around the world – what brought you to the Bay Area? How does living here affect your design process?
Where I am now I believe is shaped by having to adapt after coming to the US with my husband and children. I was already working as a licensed architect in Germany. I was Bauhaus trained and then ended up in Carmel. At the time I had a choice to work for Mickey Muenic or Rob Carver, they both have an affinity for organic architecture. I ended up working for Rob. And so I set out doing Construction Drawings for Designs I really disliked and just tried to make the best of it. But over time I started seeing the merits of a more organic approach, blending with the landscape (I was very well trained in blending buildings into a city scape) rather than putting a white cube on a green meadow. I am still a Donald Judd fan, but he also gives all this attention to the surfaces he works with and that is what makes the big difference in working with simple shapes. Where I was trained we paid much too little attention to materiality or the sensuousness of surfaces.
What would you consider to be your ideal project?
I like all design challenges, so I really do not have an "ideal project". Because of our location almost all our projects are residential. I find that limiting and would love to work on a bigger scale.
What exciting projects do you have coming up in 2016?
We are working on some fantastic locations and almost all of our new projects are either totally off the grid or net zero, that is a wonderful challenge.
If you were to give your younger self advice in regards to a career in design, what would it be?
Learn more about people – client relations, how to hire and manage employees, how to network. None of these subjects were ever talked about when I went to school. But architecture only counts if you get to build, so it's crucial to have those people skills to make it all happen!