Spanish designer Cristian Zuzunaga spoke at Arkitektura Assembly alongside an exhibition of his work. Rather than being a designer for hire, Zuzunaga has built a company under his own name, designing and sourcing high quality manufacturing for a broad range of products and fashion items. Cristian explained this business strategy and how his early eduction in micro biology led him into design and a fascination with the pattern of the microscopic.
Images from the Arkitektura Assembly Cristian Zuzunaga event (Photography – Ashleigh Reddy)
Cashmere blankets, ipad cases, pillows and shoes have all become the intricate canvas for his investigations into color and pattern. All were on display within the Arkitektura showrooms and Cristian took time to talk through the details of his work with guests after his talk.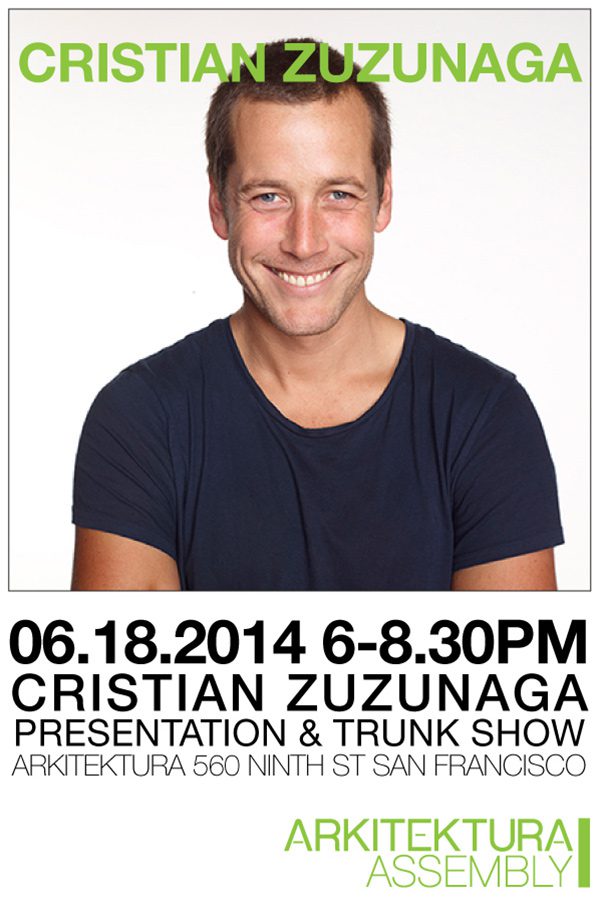 Below are some images from his presentation: