Arkitektura Assembly hosted renowned design entrepreneur Giulio Cappellini whose inspiring talk brought a hushed and concentrated silence to the several hundred attending designers. His history, and that of his eponymous firm, is one that changed the face of Italian design and brought a new era of designers to global prominence. With many of the pieces from the Cappellini range on display at Arkitektura, the setting was both instructional and inspiring, with a lot of post talk conversation.
Images from the Arkitektura Assembly Giulio Cappellini event (Photography – Ashleigh Reddy)
Our interview with Giulio as part of our Design In Mind podcast can be heard here and through iTunes.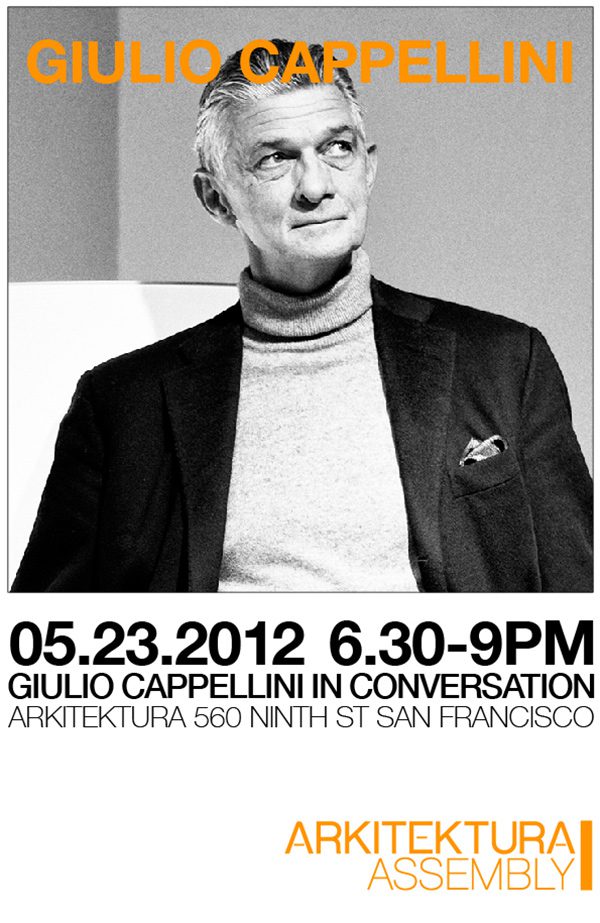 There are few people in design who have charted such an independent path, championing work that, at the time of production, was considered avant-garde and are now seen as design classics. Even after all these years in the industry, Giulio's enthusiasm for his subject is infectious and like that of a young boy. As a youth, he was on a path to architecture. But one evening he decided to take on the family business. His vision and instinct for brilliant design has been consistent over the years and he has helped launch the careers of today's most important designers: Jasper Morrison, Marc Newson, Tom Dixon and many others. Recently, Cappellini designed a car and he doesn't seem to be slowing down one bit.
Below are some images from his presentation: