Established innovators and creative newcomers are presenting their new works for 2019 at IMM Cologne this week. The IMM Cologne fair provides a comprehensive, concise and clearly structured overview of the international world of interior design and where it's heading. We are currently scouting for the best of the best in furniture and lighting so we can bring it to you to interact with personally. Below are a few standouts from this week's fair that have us excited for 2019 and all it holds!
B&B Italia:
The Erica collection of sofas, armchairs and small chairs that was so successfully launched in 2017 has been enhanced by new sofas, still based on the same characteristic curved backrest and interlacing as before but offering a deeper seat and lived-in appearance. The sofas come in three extra-comfortable sizes – the 170 and 216 cm styles with a 96 cm deep seat and the 153 cm version with a 140 cm deep seat – and the cushions have a different type of upholstery giving an even softer and more natural look and making them even more inviting. The unusual color juxtaposition of frame and interlacing in anthracite, tortora or a frame in sage with natural colored interlacing can be complemented by a vast range of cushion covers, in an array of tones and designs, all co-ordinating with each other. There is also a chair with armrests with an innovative interlaced backrest.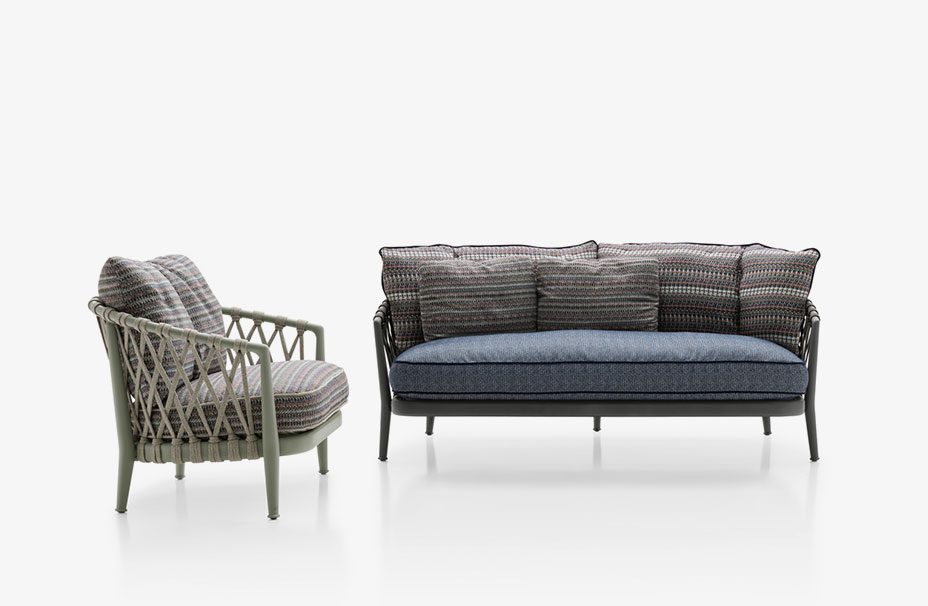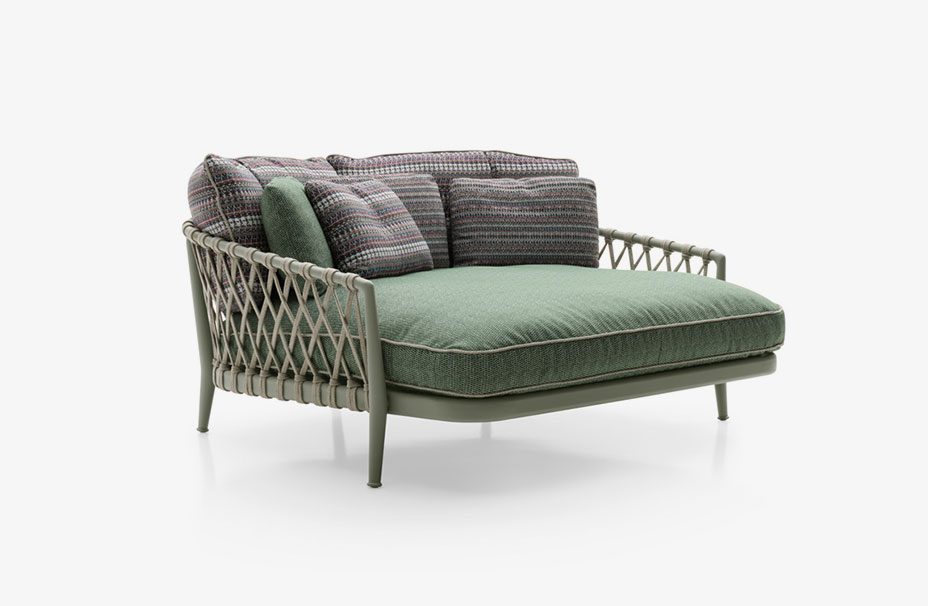 Ribes is the new modular seating system designed by Antonio Citterio with a focus on versatility, customisation, colour and research on materials. Sofas, central and end elements, chaise lounge and ottomans all come in a huge variety of shapes and sizes that lend themselves to being arranged in an outdoor space according to personal taste thanks to the exceptional versatility of the modular components and the availability of a vast rage of covers and finishes.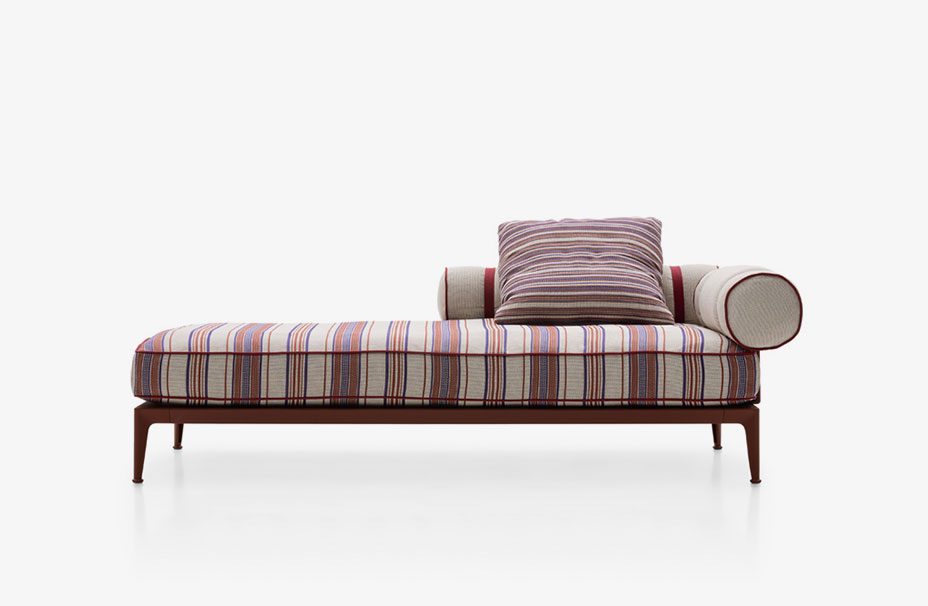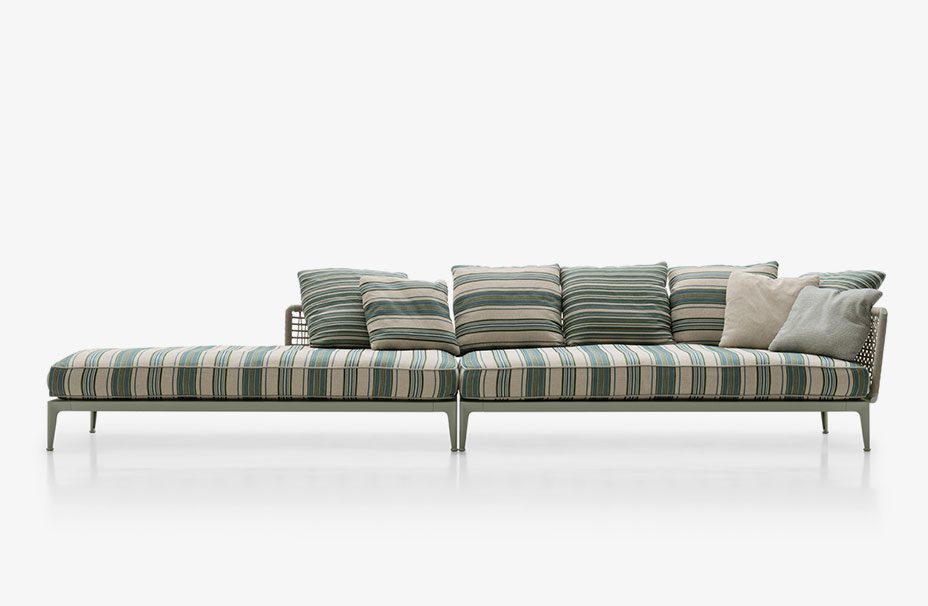 Cassina:
New colors, materials and fabrics have been developed for the outdoor classics by Le Corbusier, Pierre Jeanneret and Charlotte Perriand in collaboration with the Le Corbusier Foundation, Pernette Perriand-Barsac and design historian Professor Arthur Rüegg. Previously only available in polished stainless-steel, the furniture frame finishes have been replaced with five new color options: textured black, textured brown, textured green, textured ivory, textured mud. New upholstery options have also been expanded and table top finishes in marble and glass introduced.
As a tribute to Gerrit T. Rietveld's carpentry know-how, the Dutch illustrator Joost Swarte – best known for his New Yorker covers – has designed a graphic motif for the Beugel chair.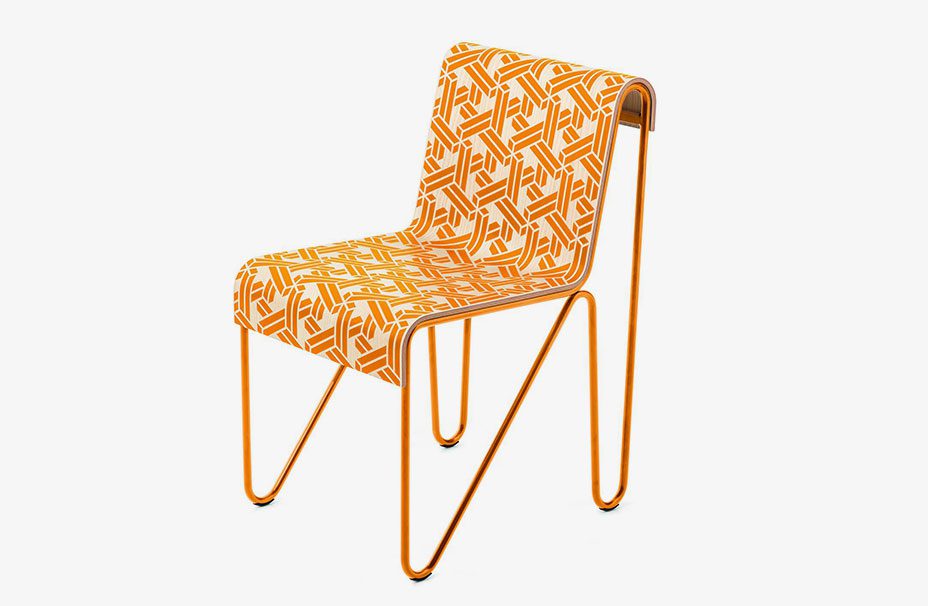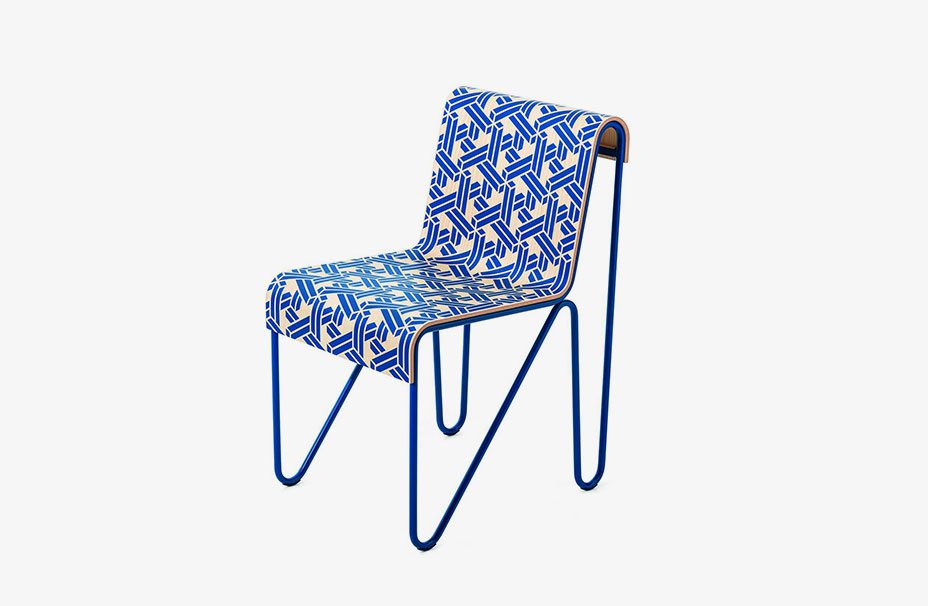 To quote photographer Elliott Erwitt: "Color is descriptive. Black and white is interpretive." Temporary edition by Cassina of the LC2 by Le Corbusier, Pierre Jeanneret, Charlotte Perriand, only available for 2019.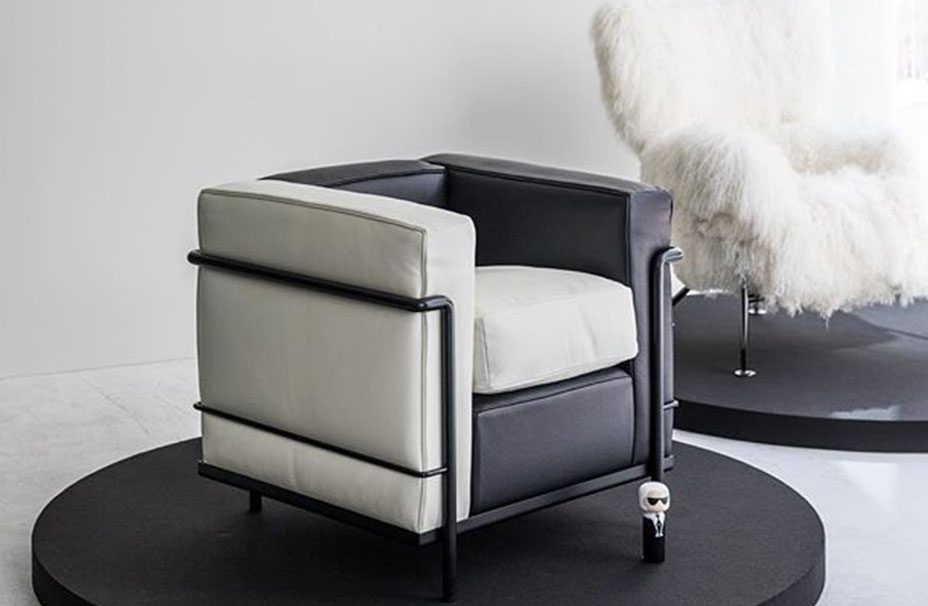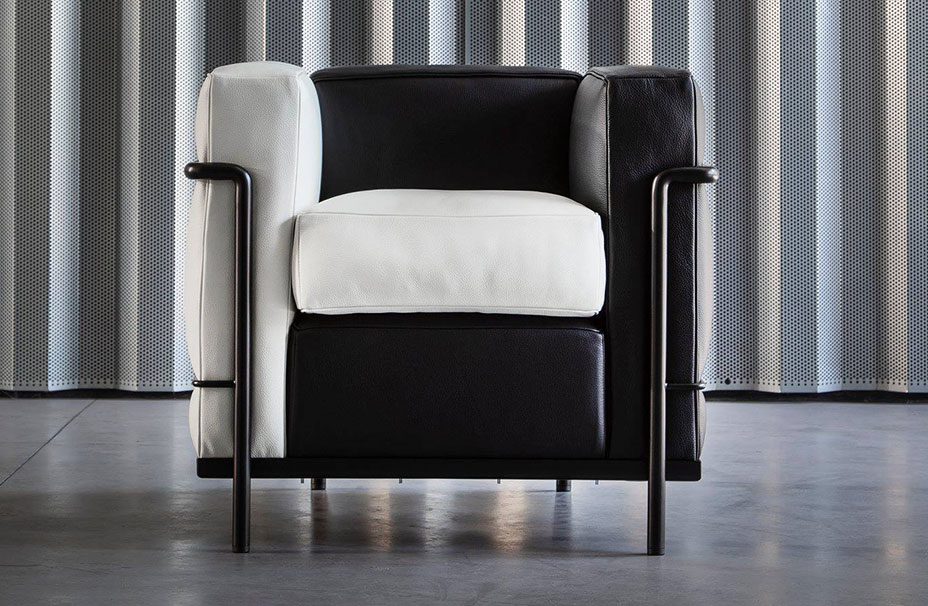 &tradition:

Sillon by Sebastian Herkner is named after the French word for 'groove,' Sillon's furrowed frame is inspired by the Art Deco movement. Designed by Sebastian Herkner for &Tradition, the mirrors' sleek and sophisticated design is offered in three sizes, 46, 66 or 96 cm in diameter, and with the choice of a brass or chrome frame. Group the mirrors together or hang separately.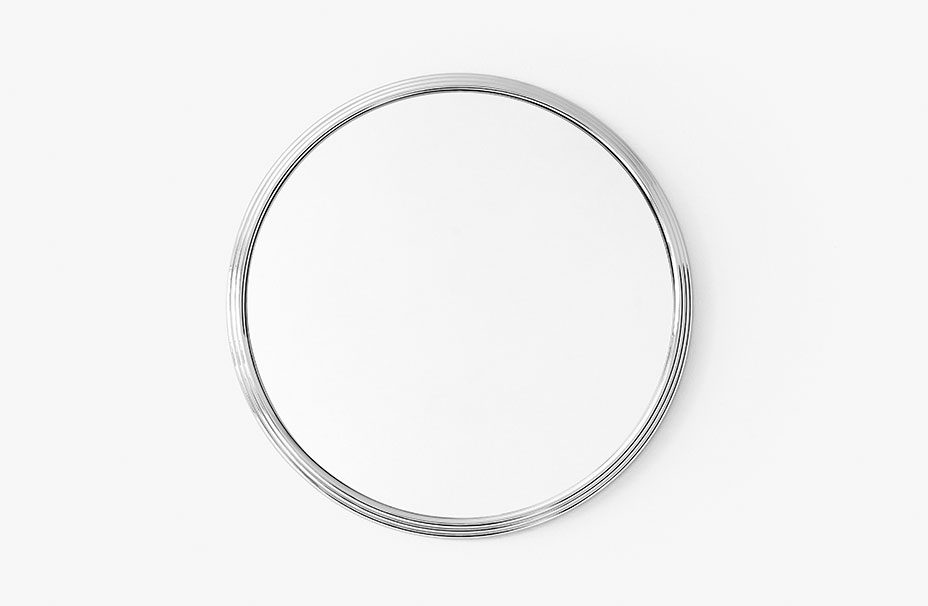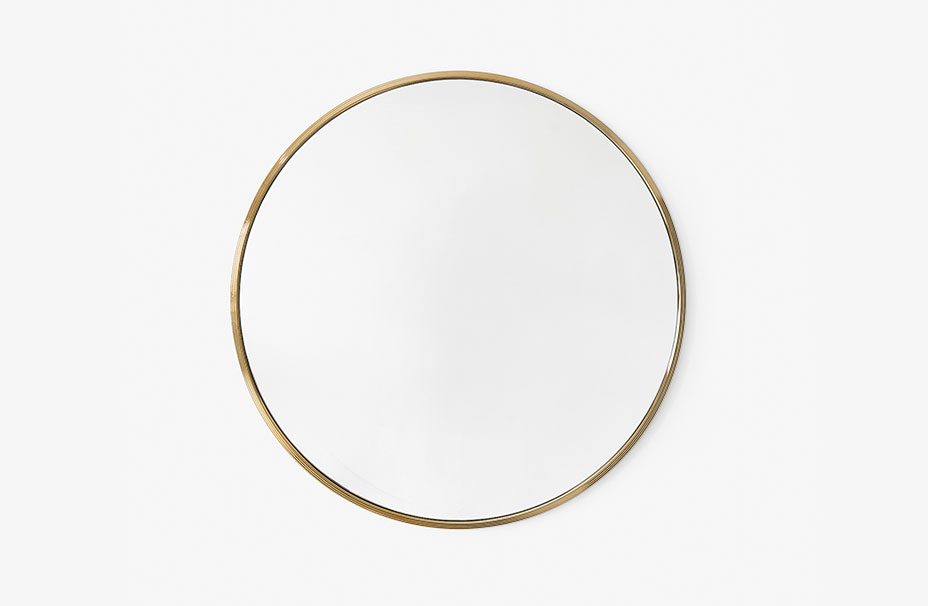 Loaferchair by Space Copenhagen is a lighter narrower version of it predecessor, the Loafer chair is crafted with a higher seat for dining and gently sloping sides to comfortably accommodate your arms. The fully upholstered chair is soft yet sturdy and is fine-tuned for upscale eating environments and private homes alike.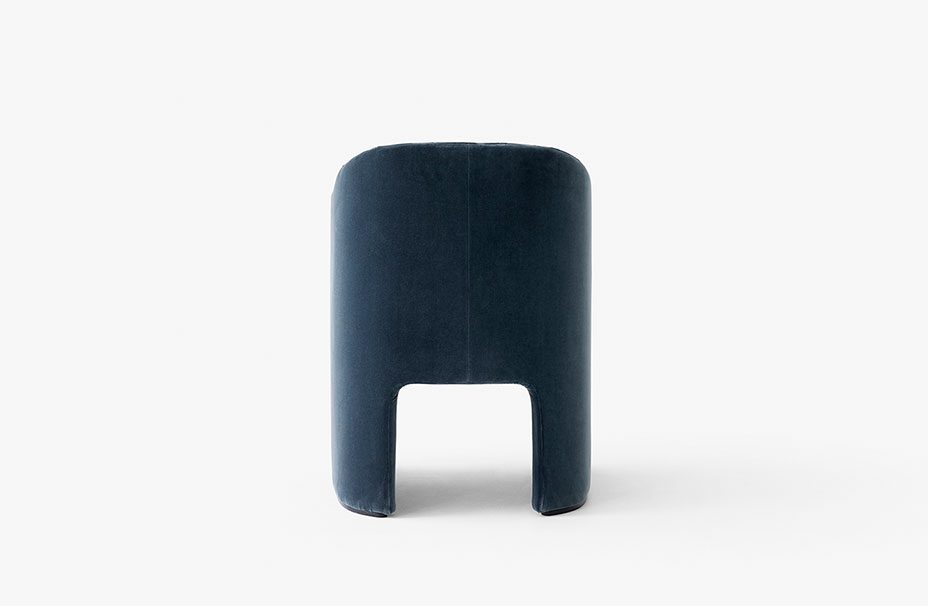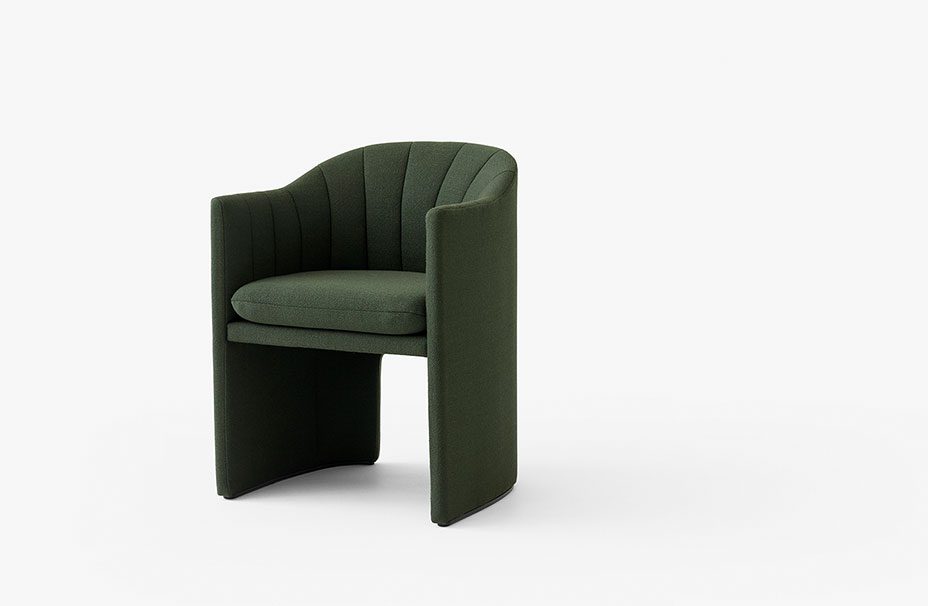 Loafer sofa by Space Copenhagen is true to its name, the Loafer sofa offers the utmost in comfort, expertly crafted to ensure a solid construction, plush upholstery and detailed stitching. An addition to the Loafer lounge and dining chairs, the perfectly proportioned Loafer sofa is available in two- and three-seater versions in a range of textiles and colors. Indulge in the experience of lounging – a luxury in itself.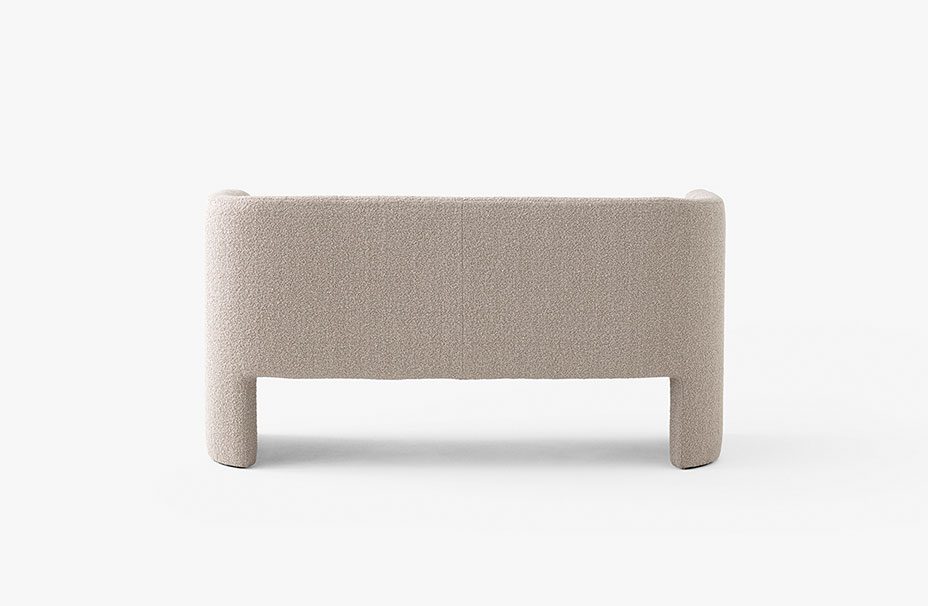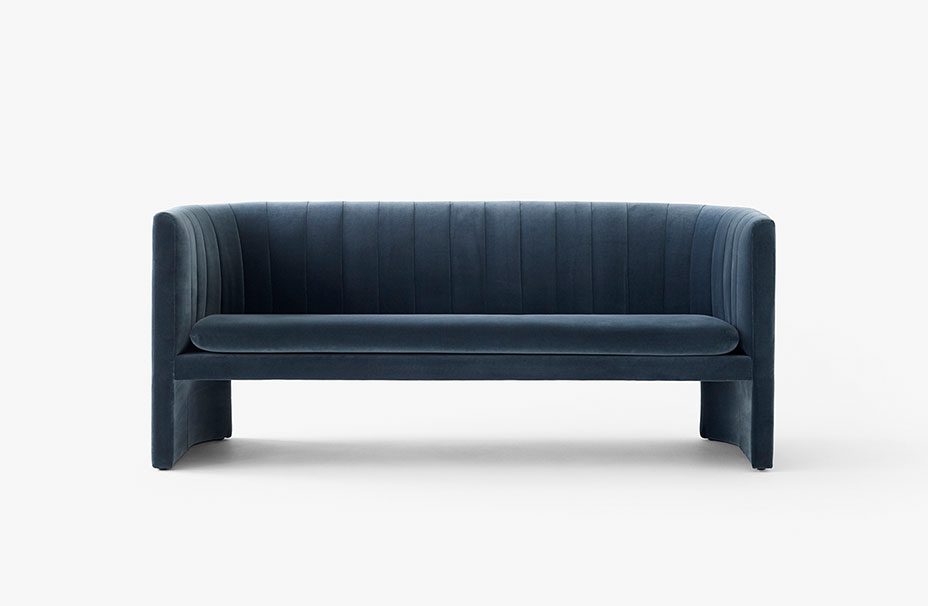 Wastberg:

w182 pastille can be described as a pure disc of light, attached to a thin line – a construction that allows a variety of 'surfaces' to be illuminated. Different to task lamps that illuminate in a focused way; or table and pendant lamps that provide ambient light; w182 pastille sees environments as surfaces to softly illuminate a wall, a floor or a table. It is able to freely articulate between these surfaces by rotating up, down and around. It is a gentle light that is complimentary to interiors, that reflects how we would like to live and work.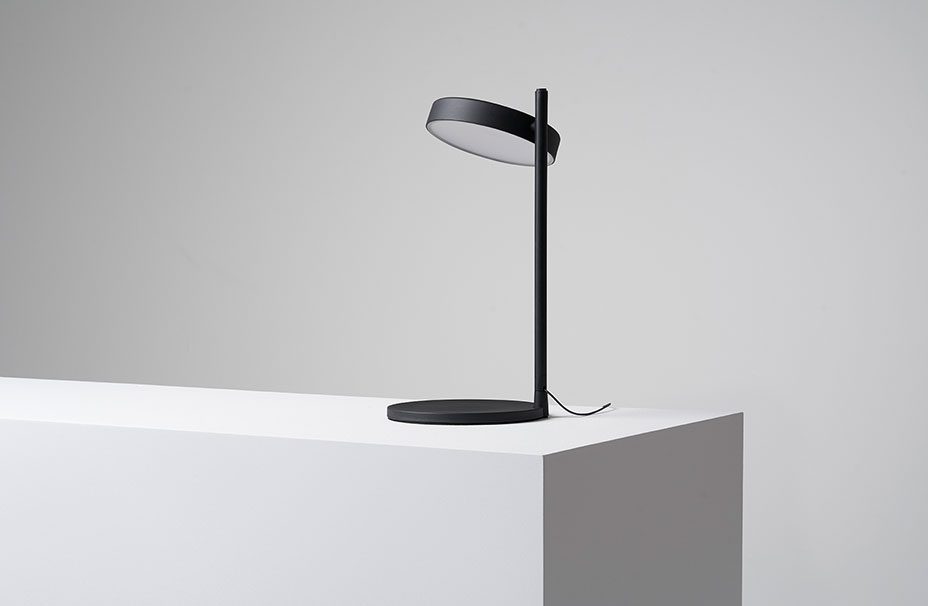 Giorgetti:

Loop is an outdoor armchair characterized by pure geometric forms, tempered by softer elements, while Break adds a new element to Giorgetti's open air lifestyle, thanks to its unusual shape and its compositional richness, which is reminiscent of the charm of fusuma, the architectural panels used in Japanese houses to separate rooms.