Milan Design Week is no doubt the most anticipated and most respected international design and architecture festival of the year. This year marked the 60th edition of the Salone del Mobile. Our team travelled to Milan to scout out the best of the best brands to bring back home to you.

Here are some highlights from our week-long journey through the fair with visits to B&B Italia, Minotti, Cassina, Poltrona Frau and so many more.
Minotti
The Minotti Pavilion was the perfect showcase for their 2022 Collection: a scenic and refined location, a space beyond boundaries. Stay tuned, as we will be sending you more about this incredible new collection soon.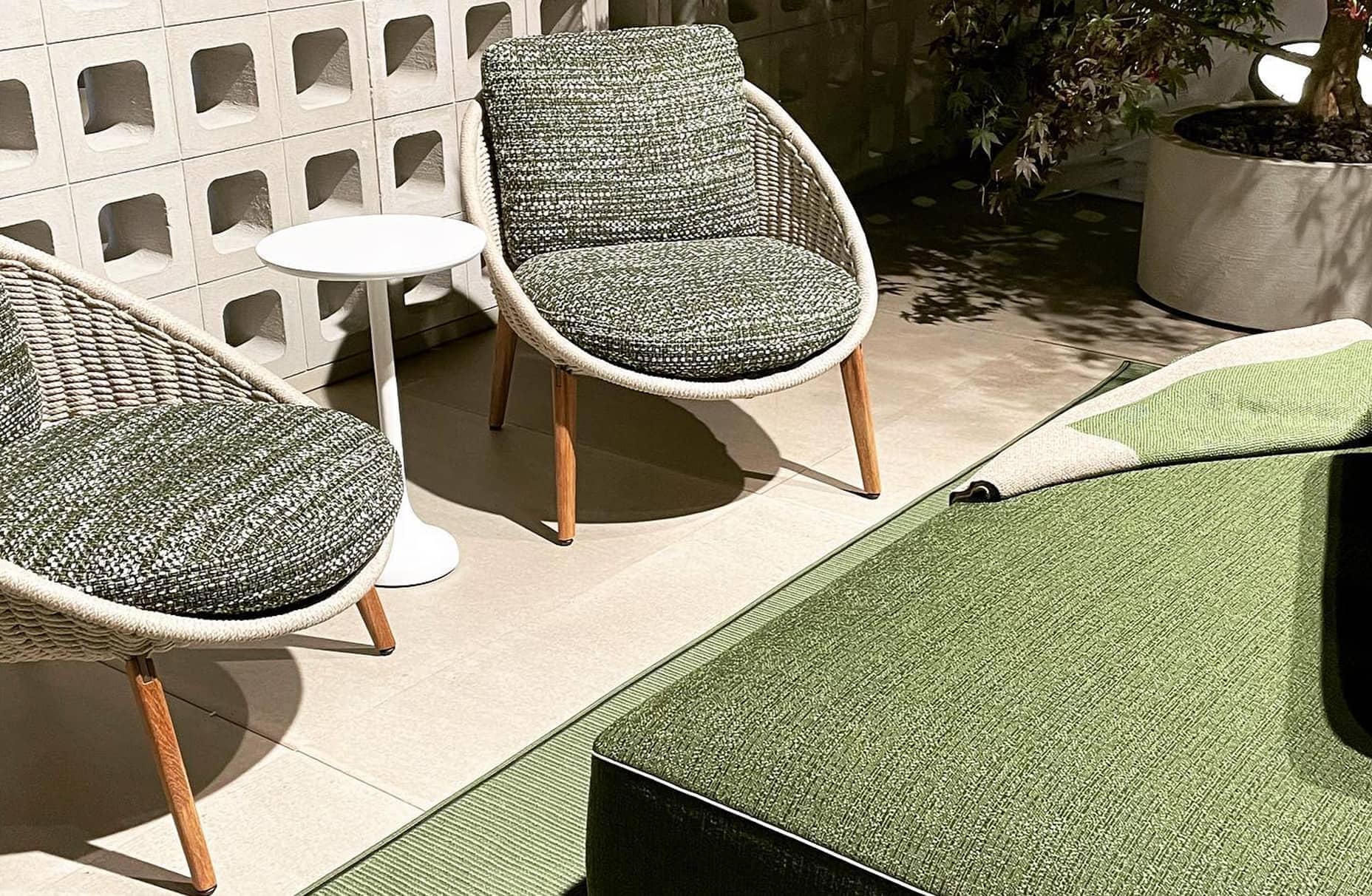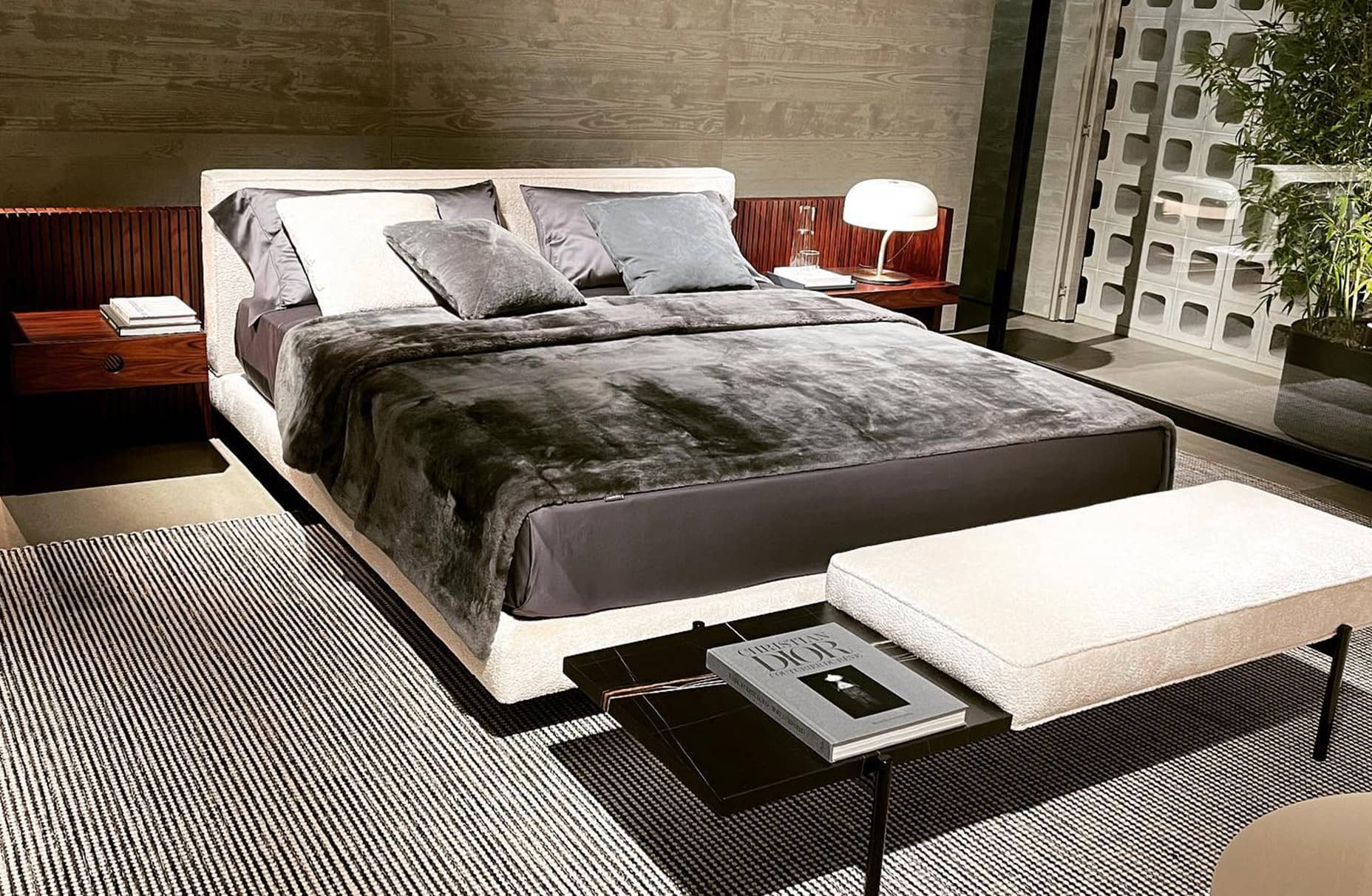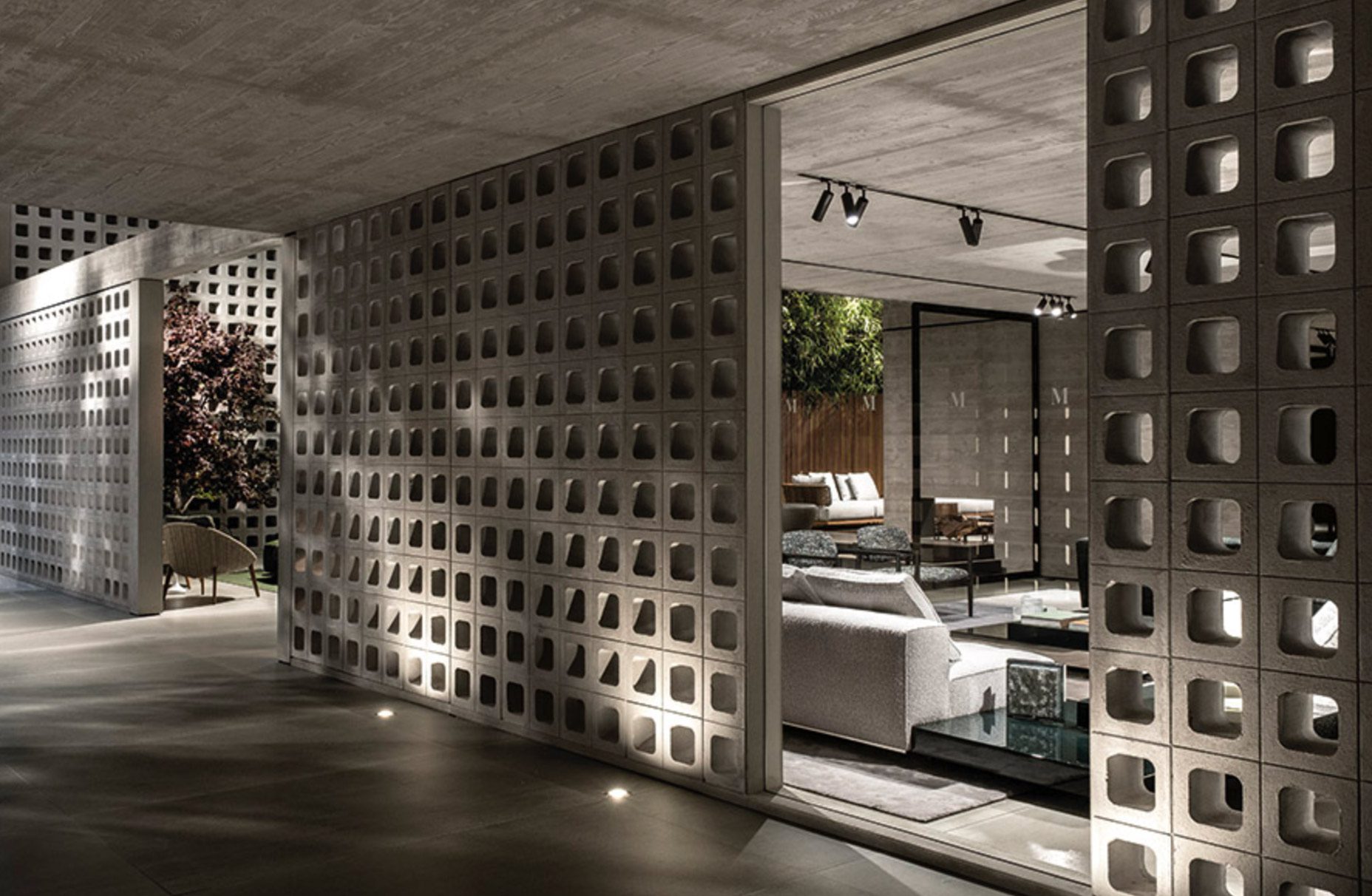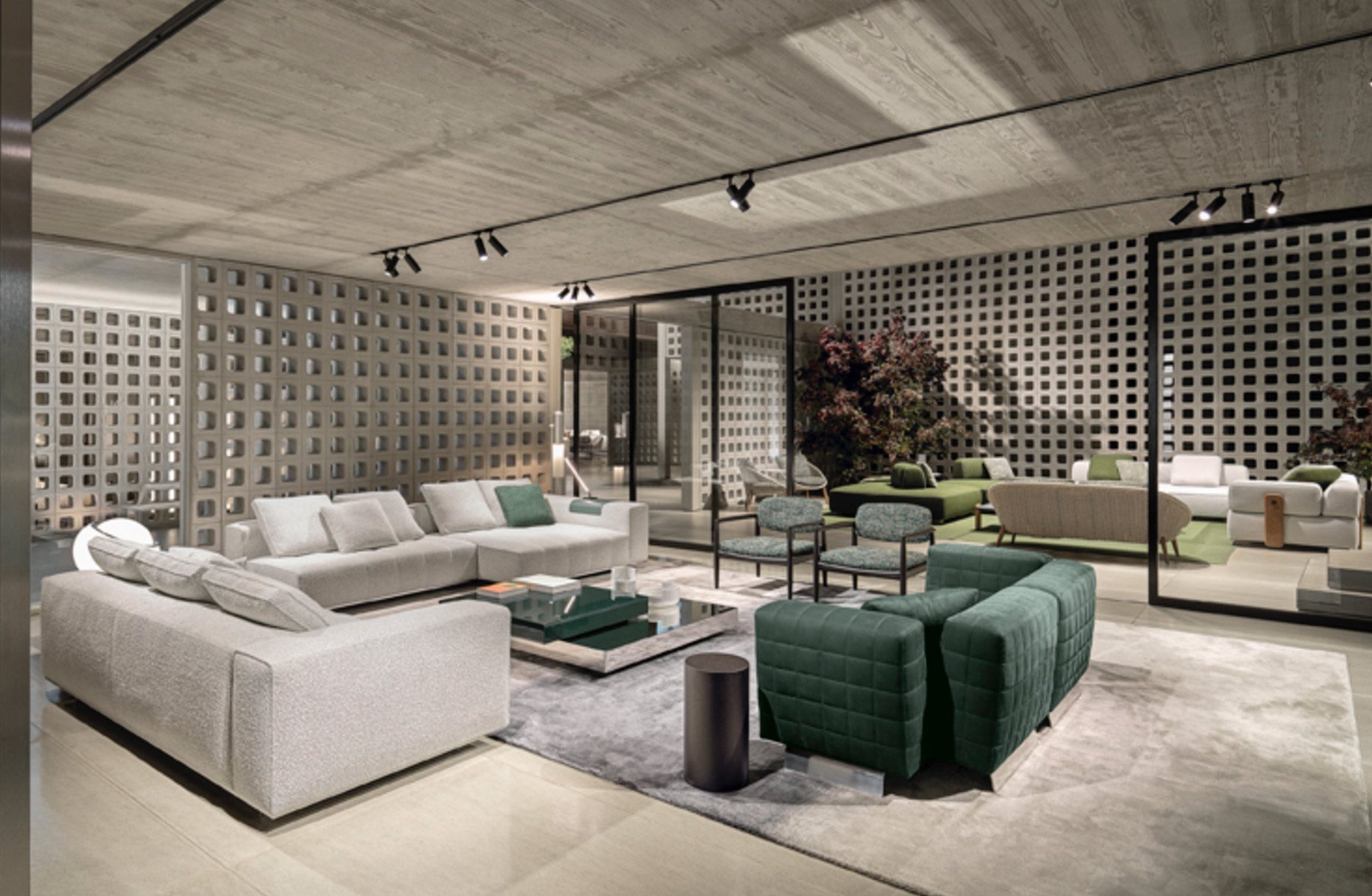 B&B Italia
B&B Italia's Milanese store evolved and transformed into a large showcase that highlighted new products by Piero Lissoni, Barber & Osgerby, Foster+Partners and of course, Mario Bellini's revived Le Bambole collection, with a new addition of fabric designed by Stella McCartney.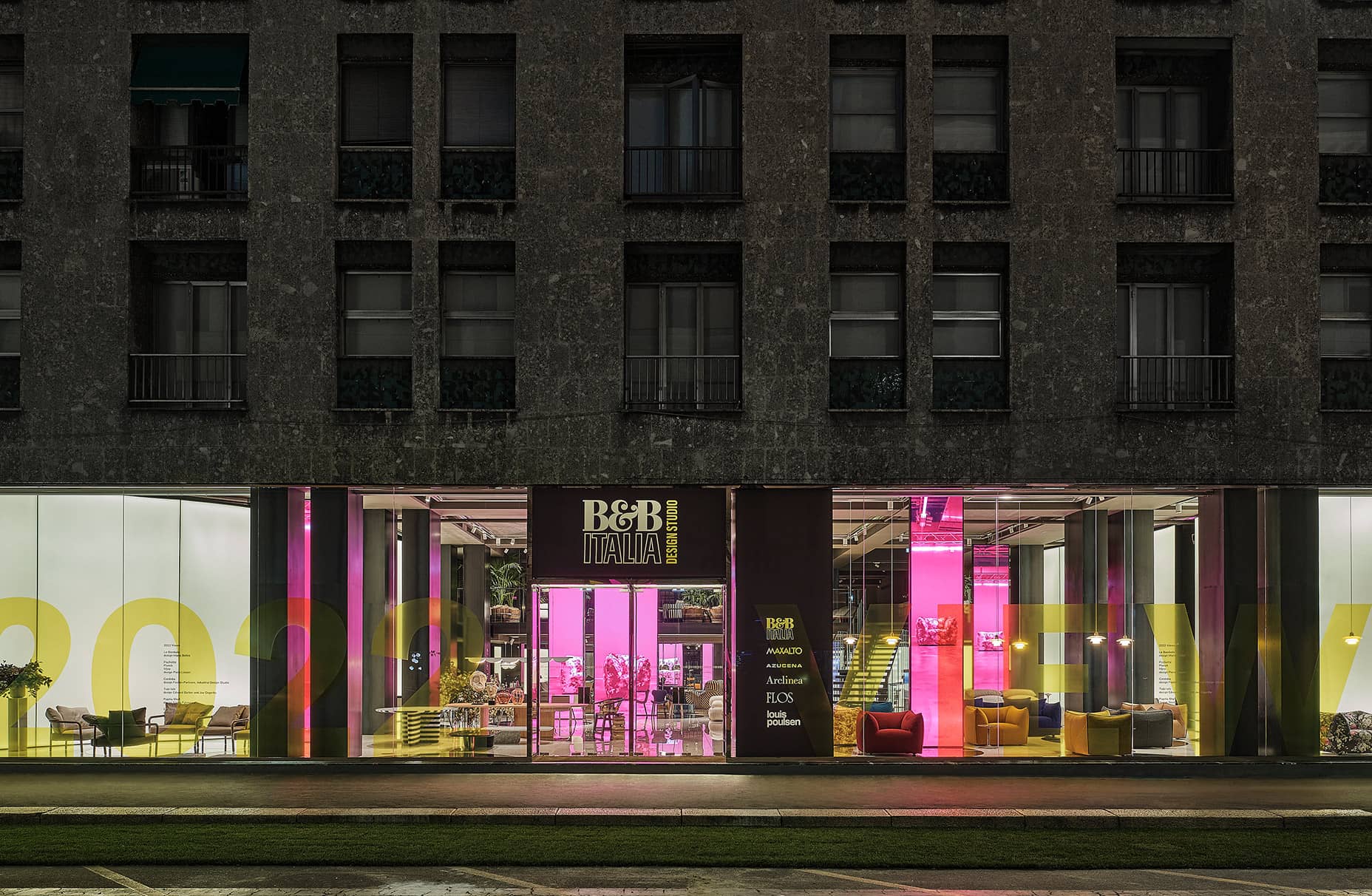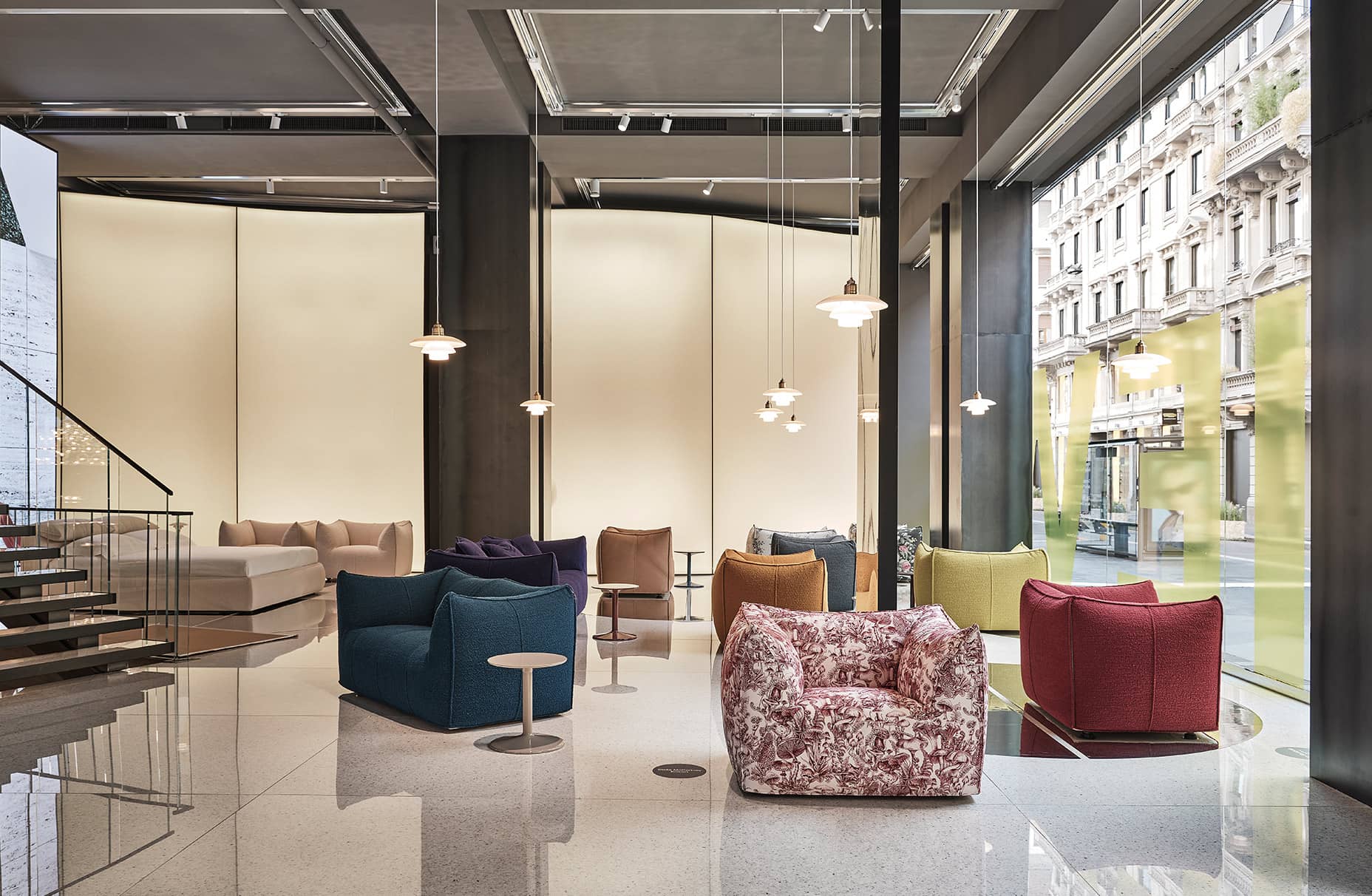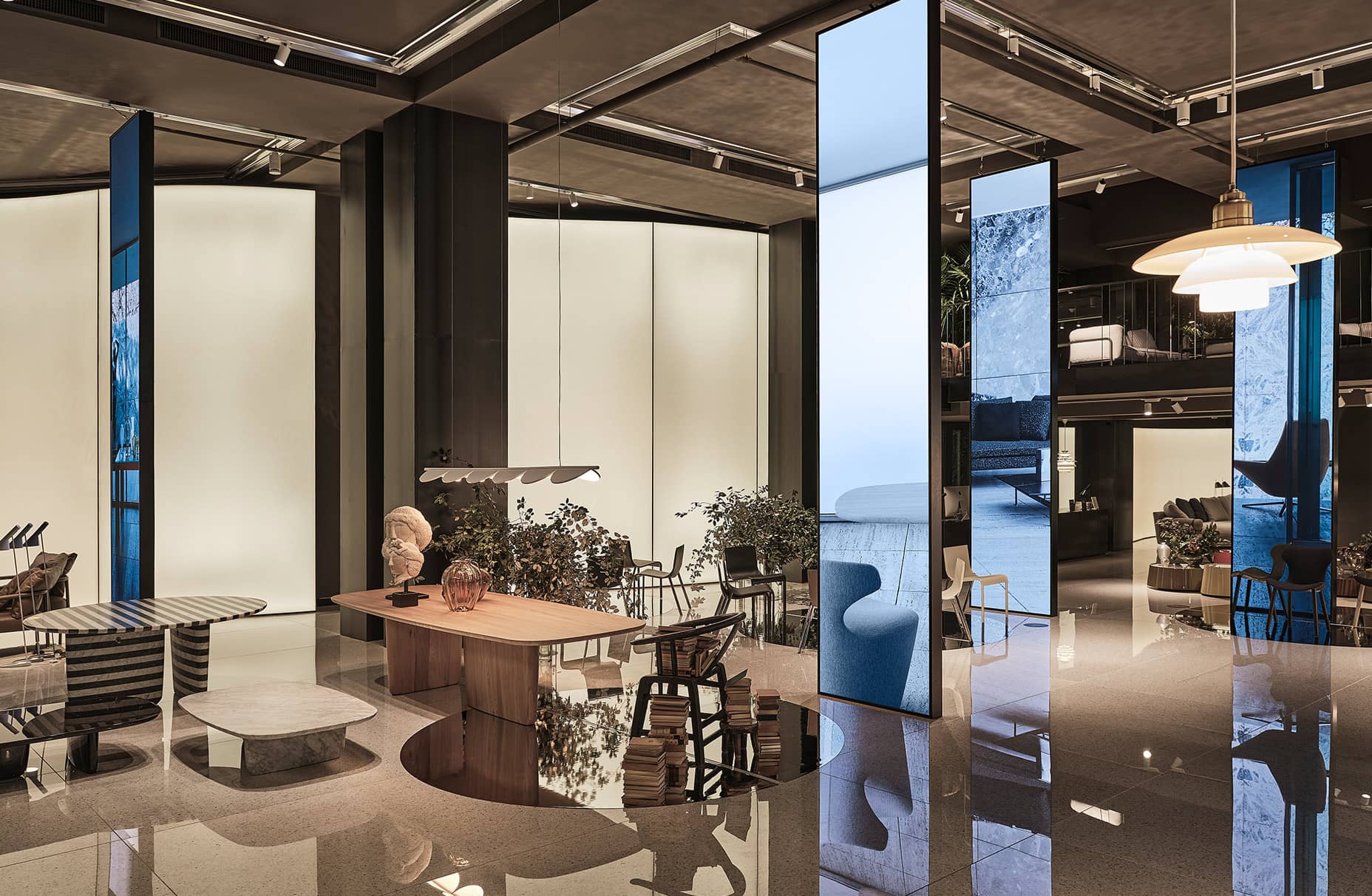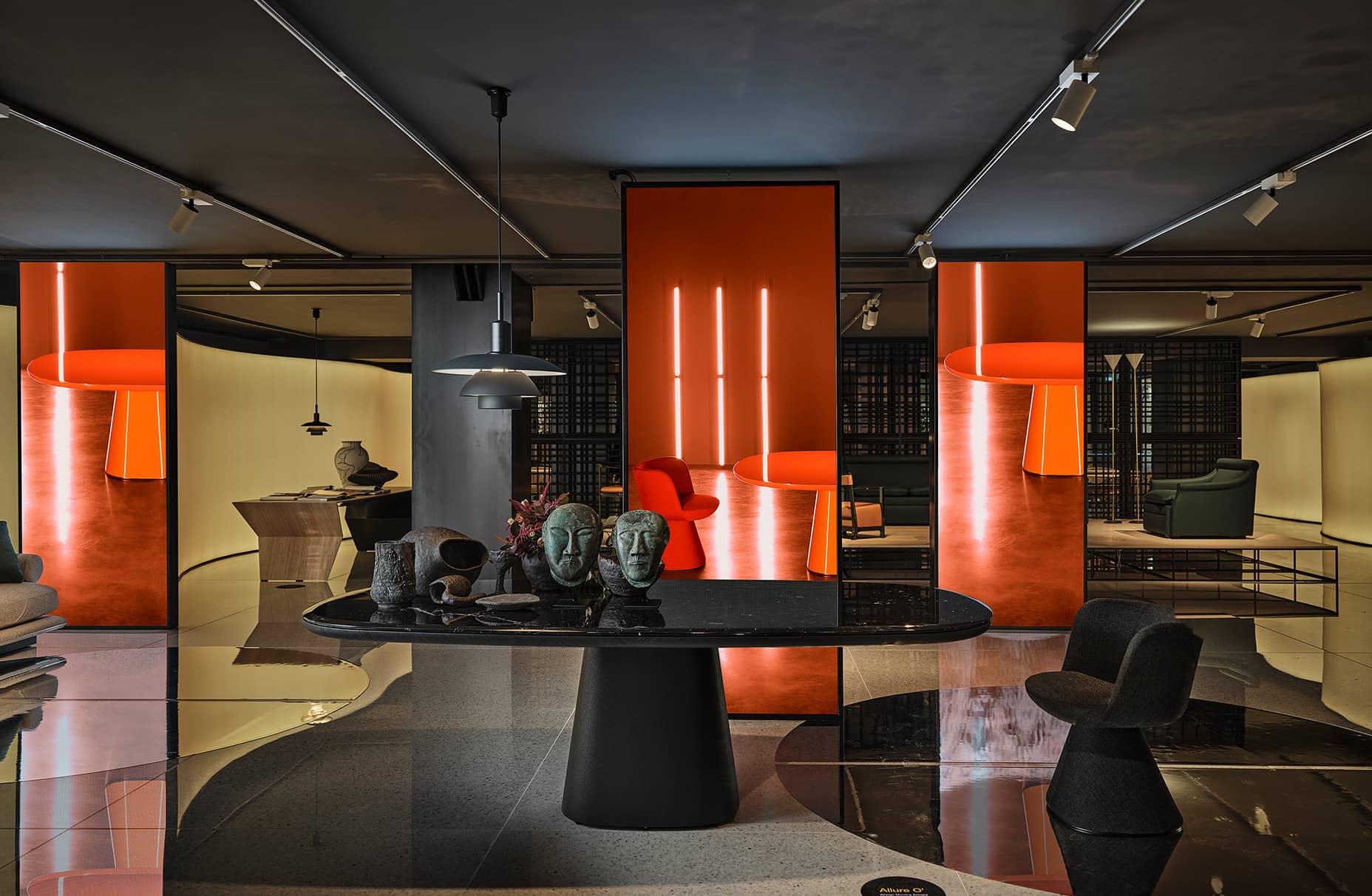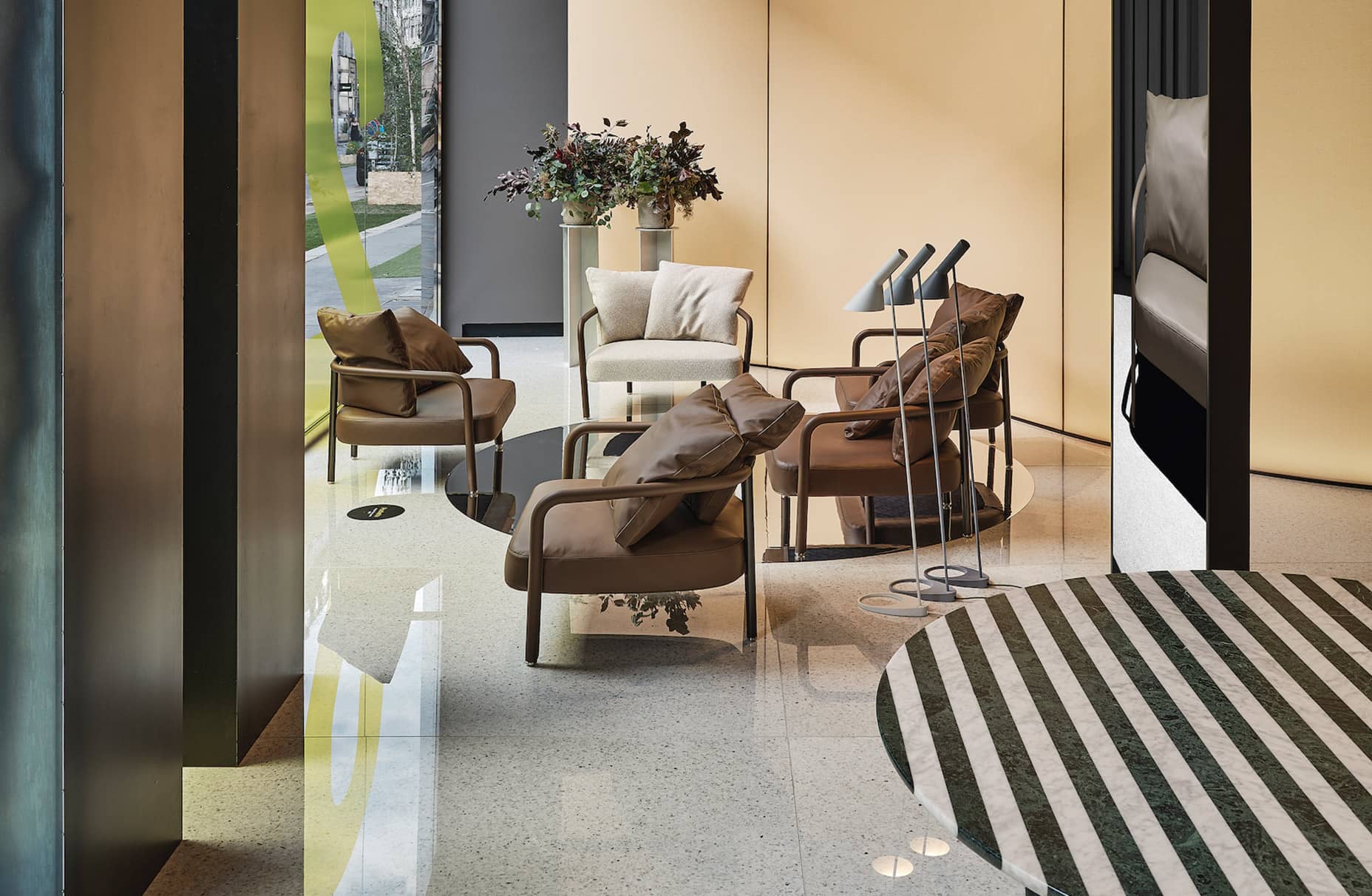 Cassina
New, brightly colored products and iconic pieces combine at the Cassina Milan Showroom to create warm and welcoming home atmospheres. We are particularly fond of the new Ecosoft sofa by Antonio Citterio and the conceptual exhibit by Virgil Abloh, which was a collection of "building blocks" named "Modular Imagination."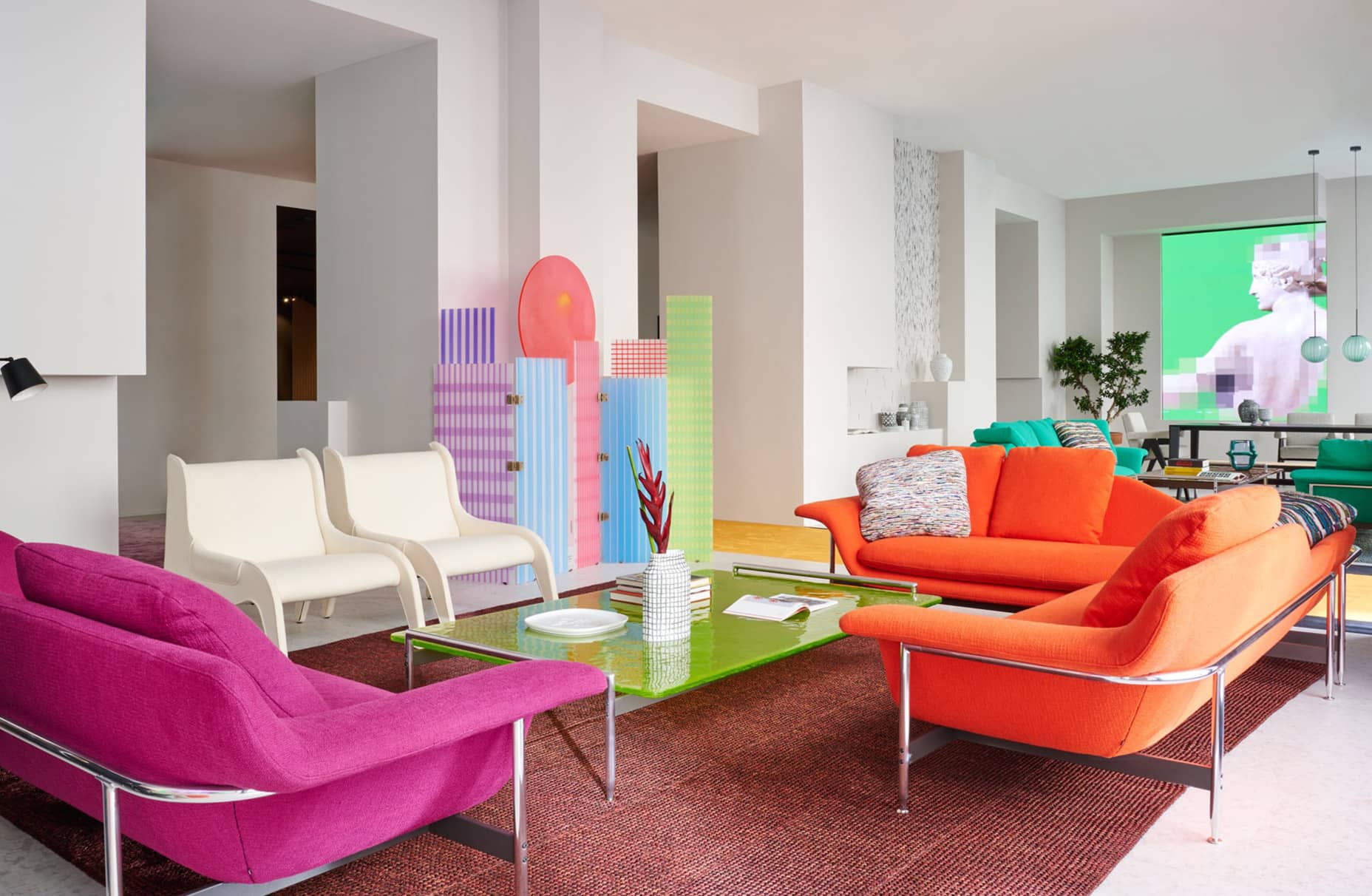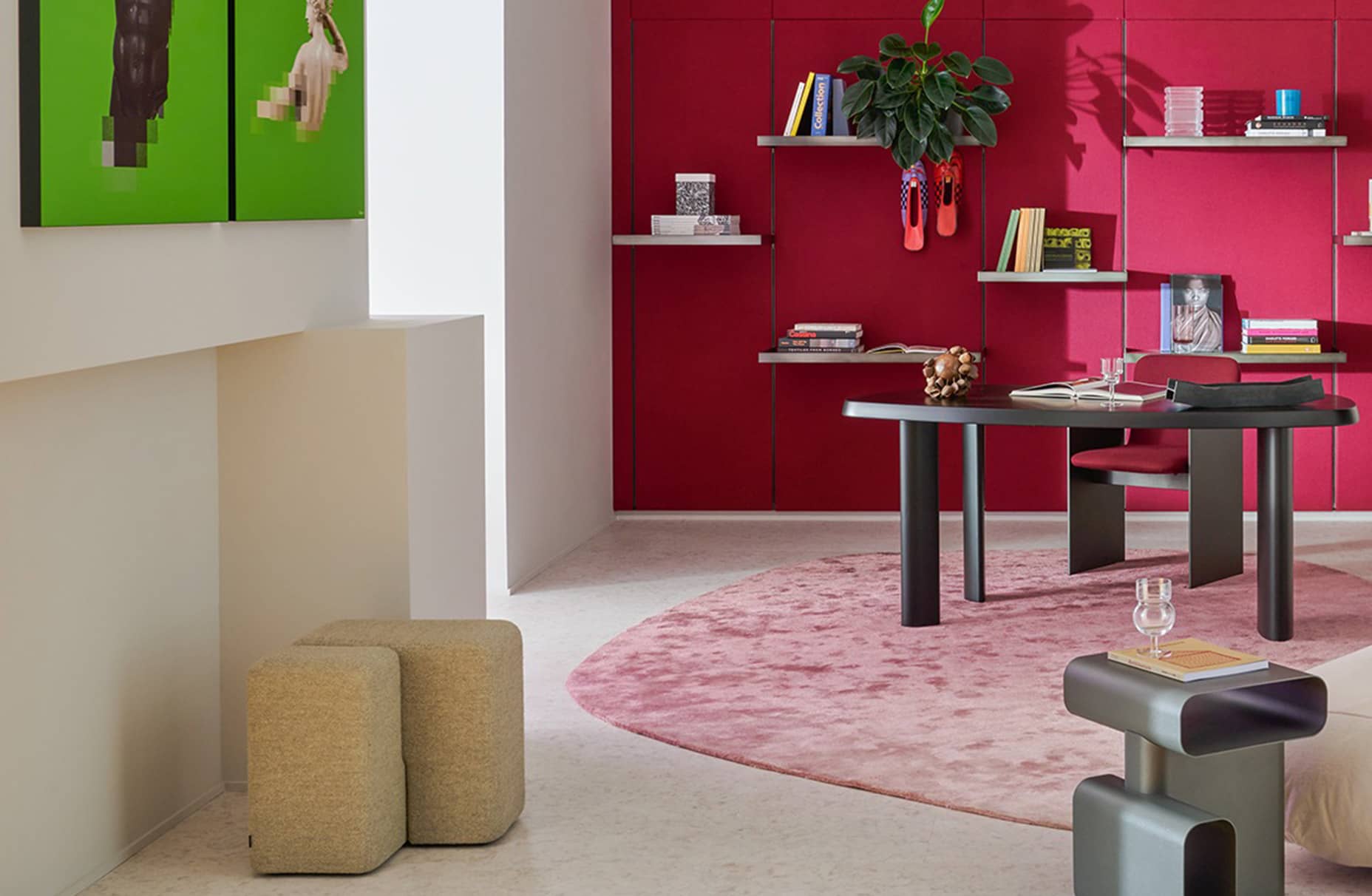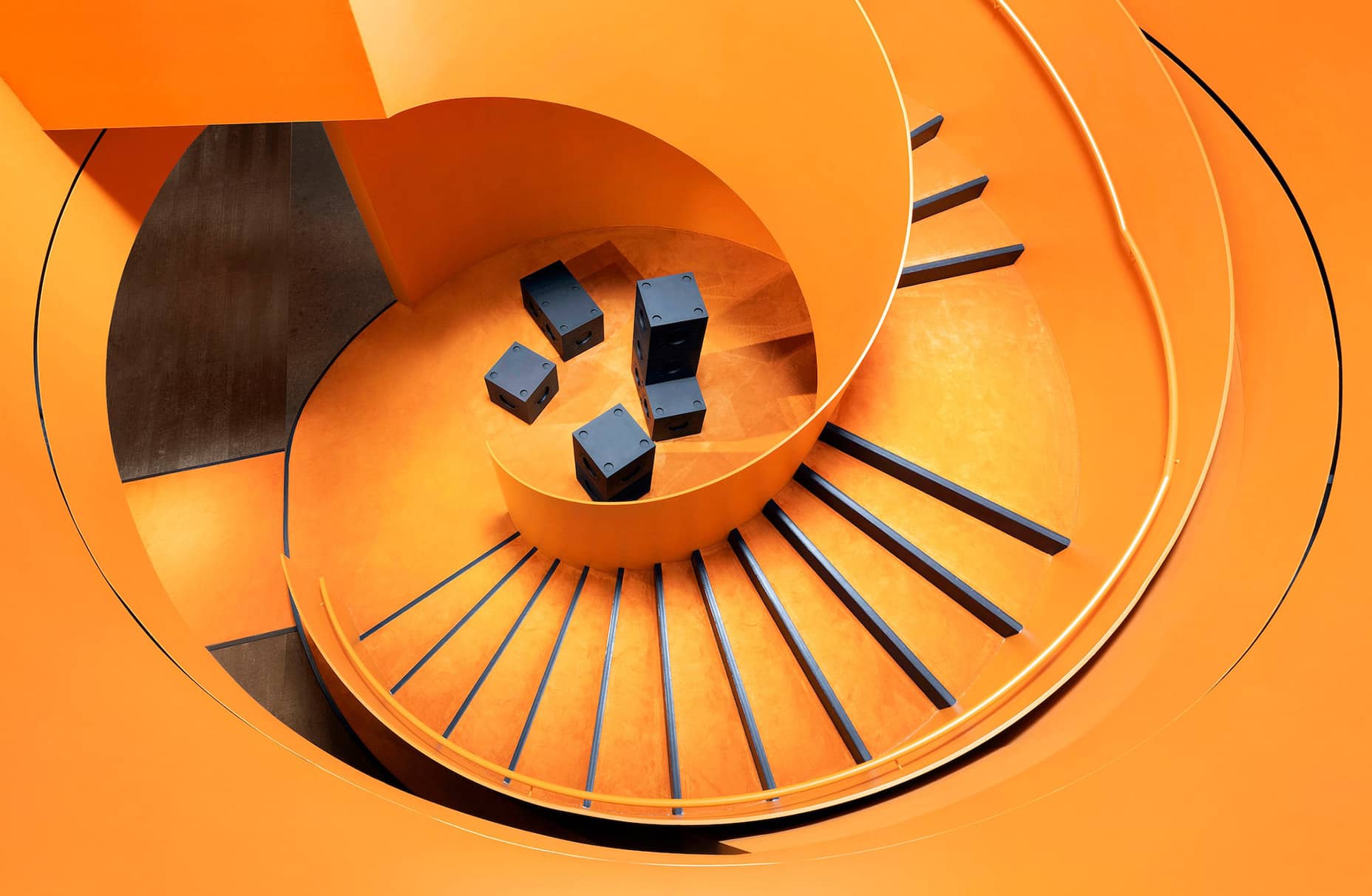 Poltrona Frau
At Milan Design Week, between outdoor and lifestyle environments, 110 years of their history and evolution are told in an artistic, metaphorical key that celebrates the past, while imagining the future. Standouts here were Poltrona Frau's new outdoor collections and designs, including the Homey table and the Nice chair by GamFratesi, and the Happy Jack sofa by Palomba Serafini.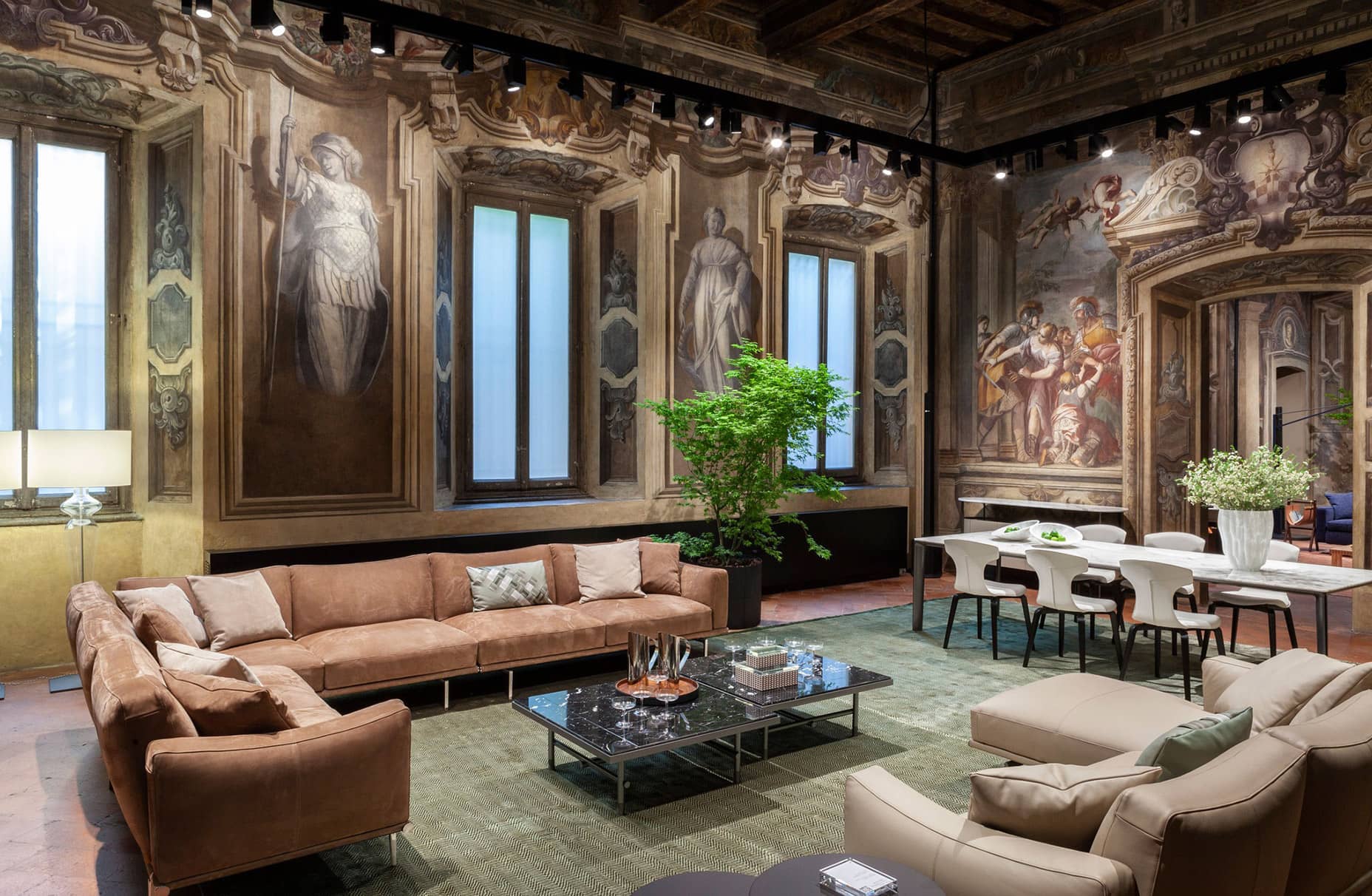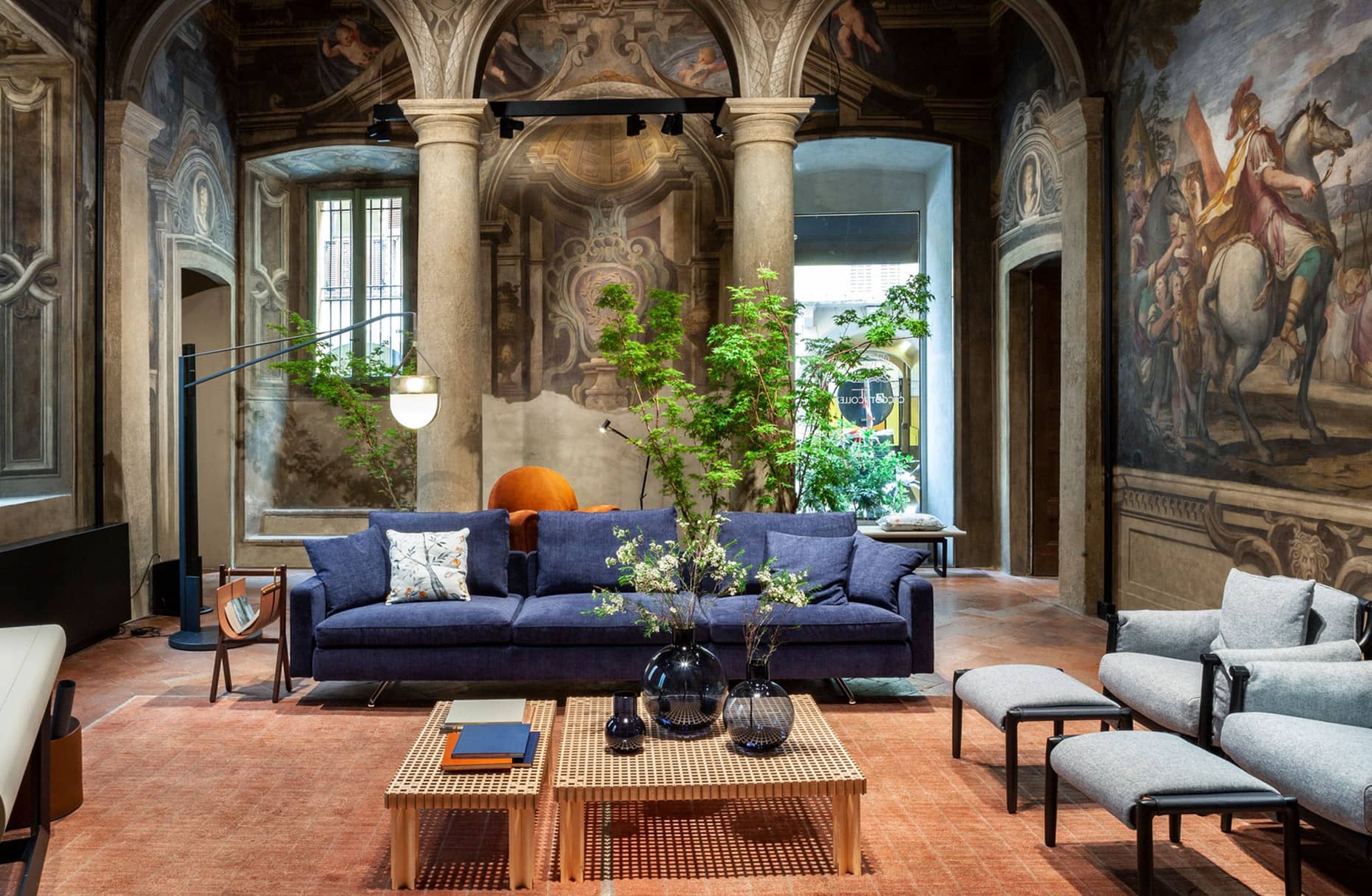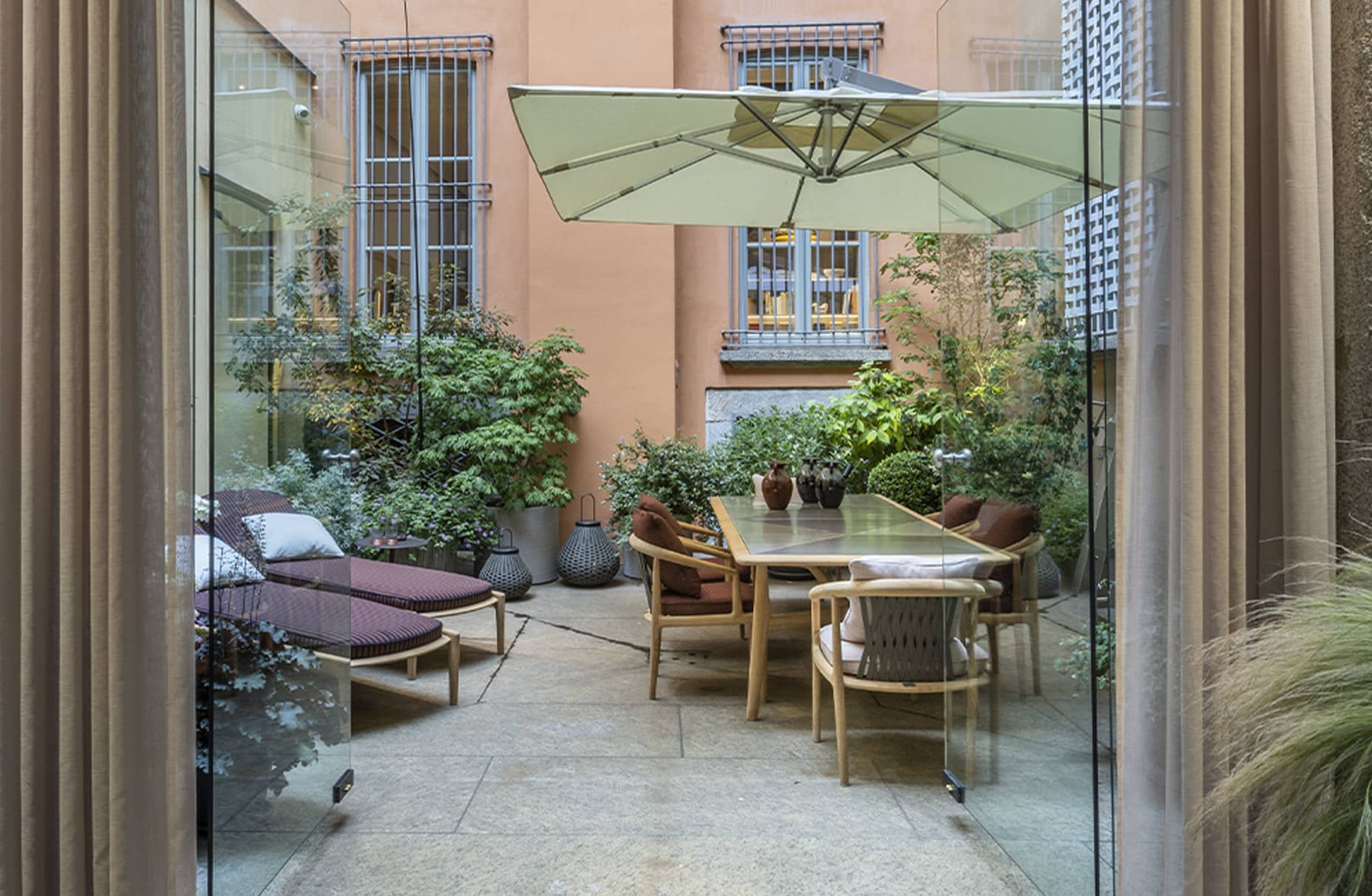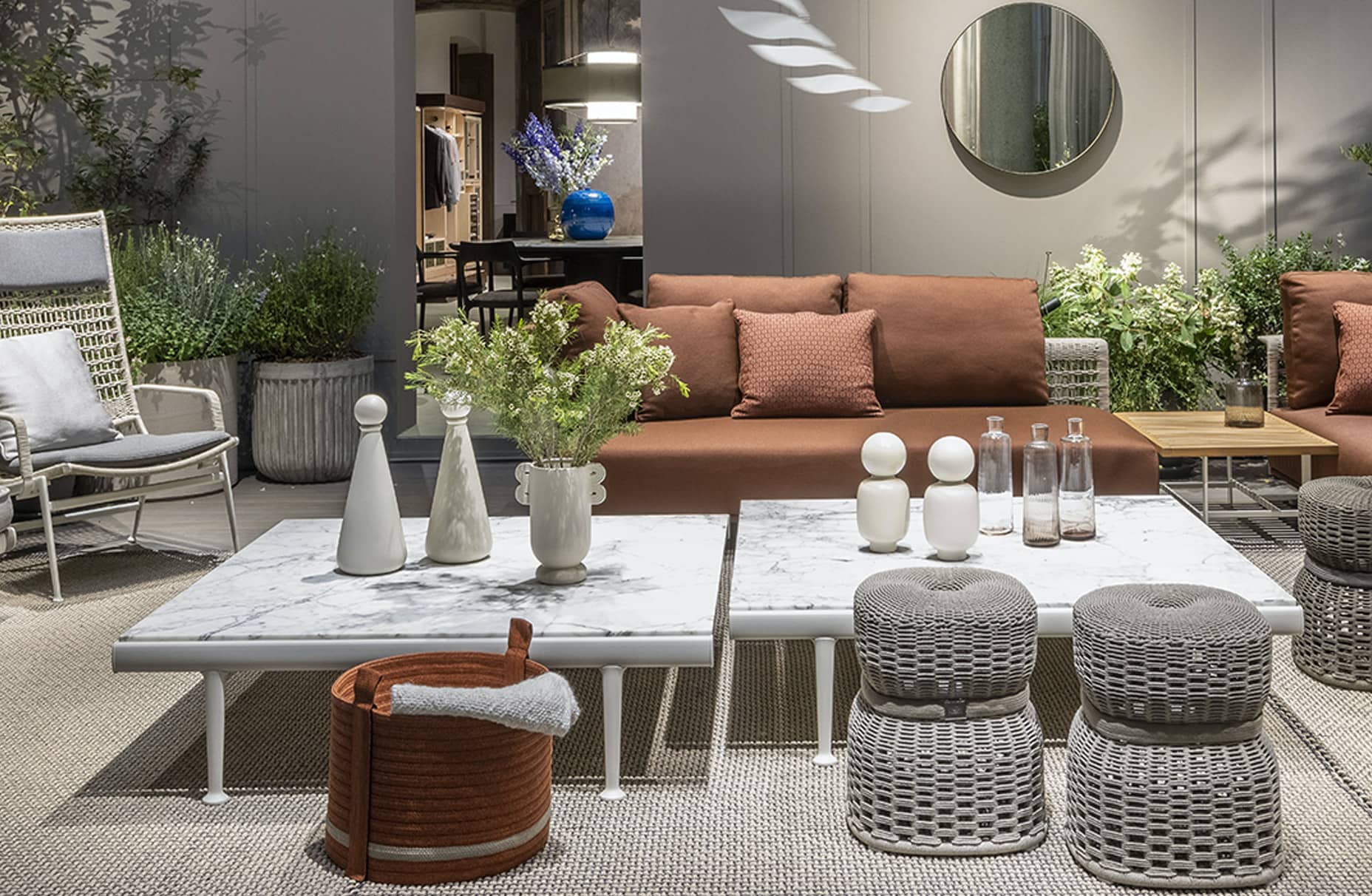 Cappellini
This year, Cappellini hosted its exhibition in Milan's IBM building. The collection was immersed in a unique, neon atmosphere, designed by Giulio Cappellini himself. A multi-sensory exhibition and the concept of home expressed between past and future, real and virtual.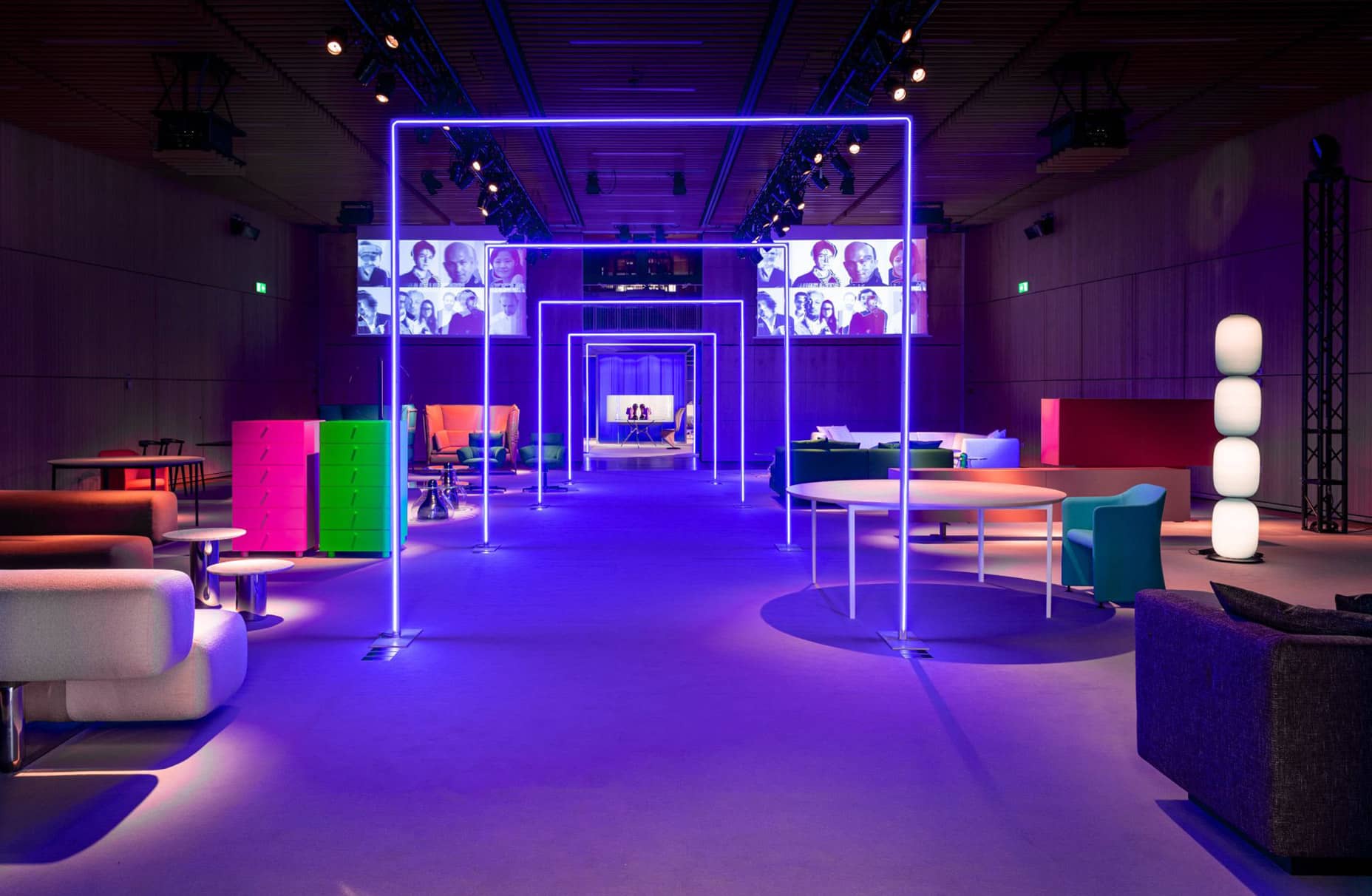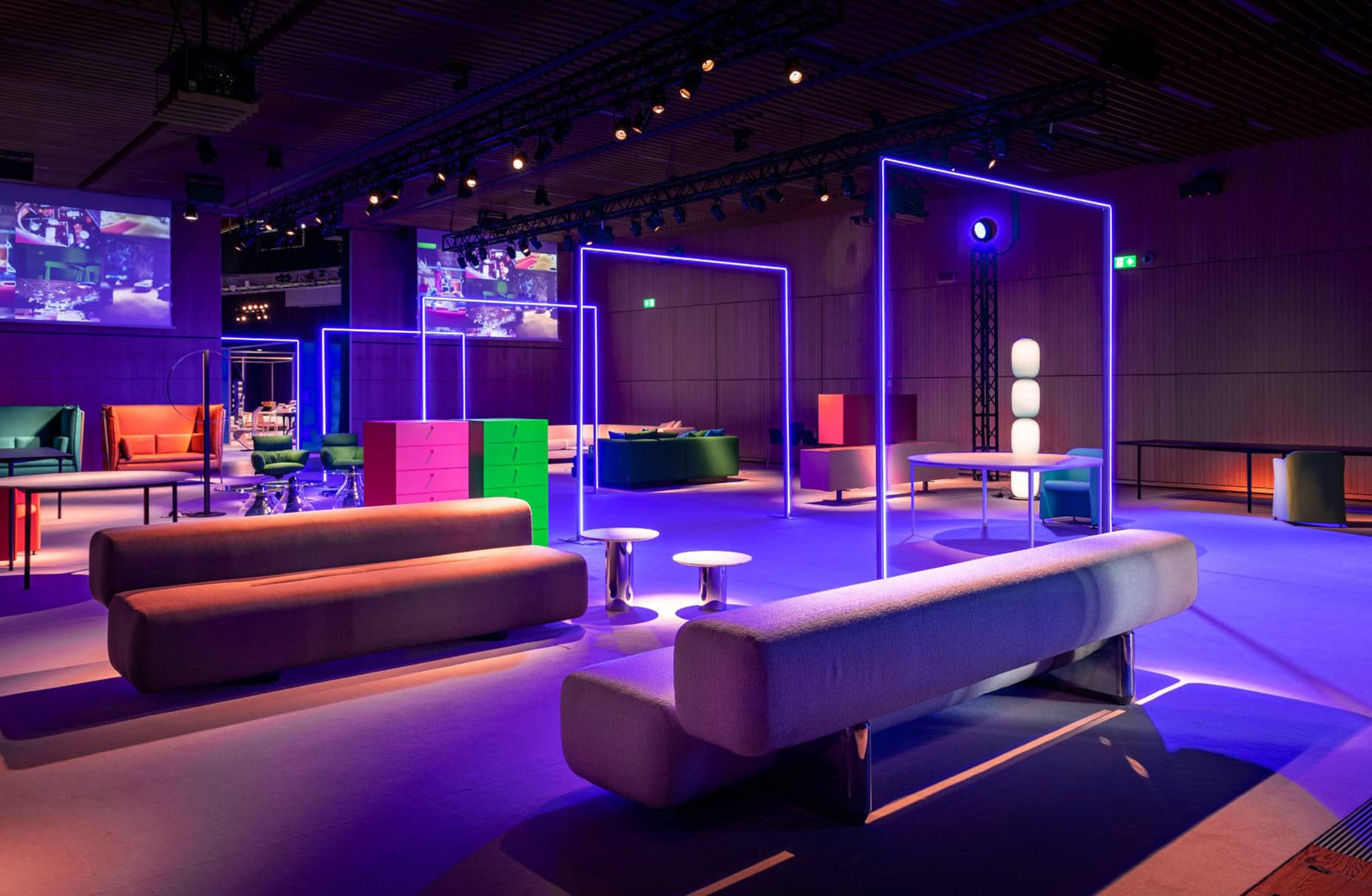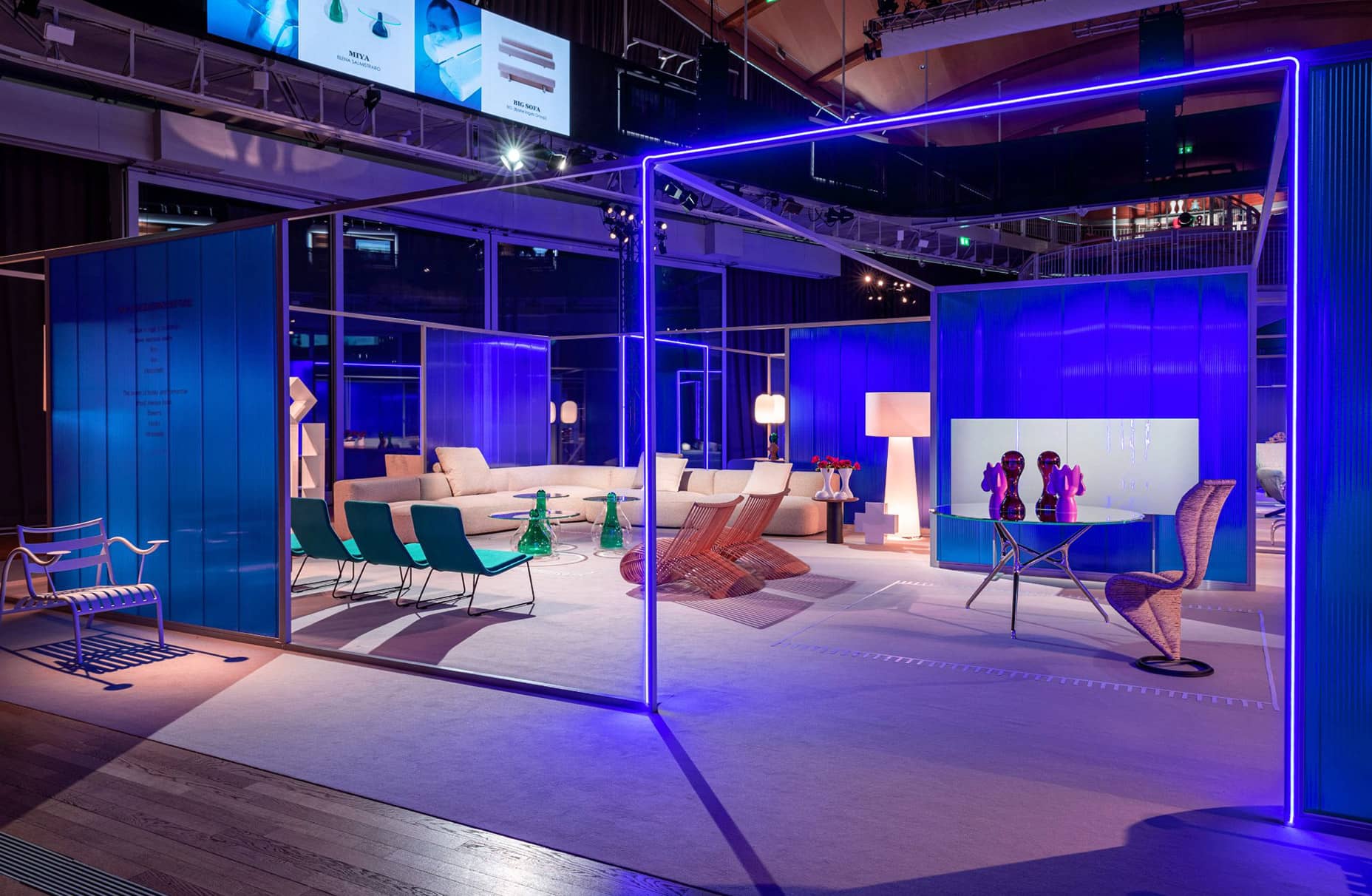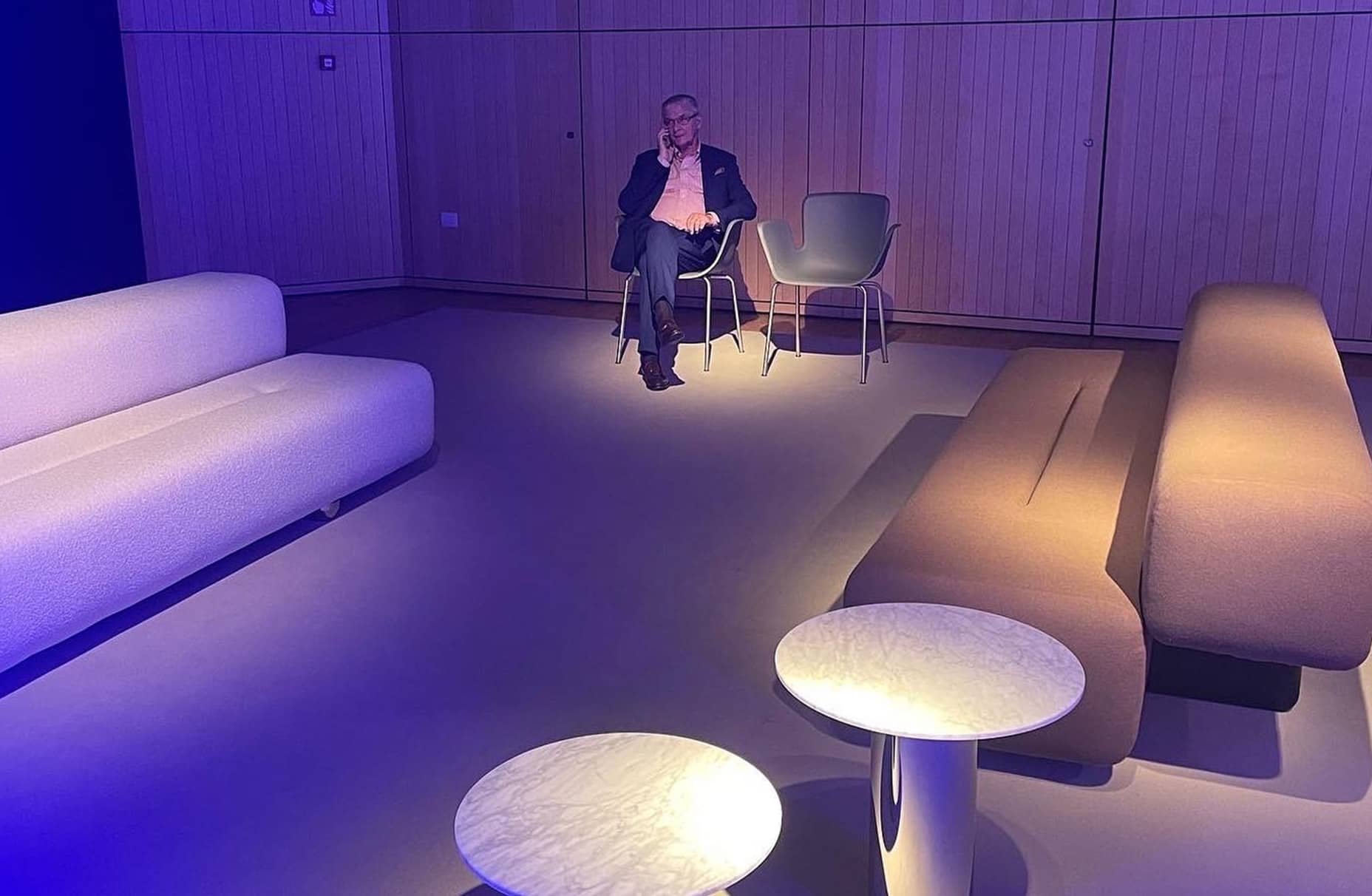 USM
USM turned the iconic bike shop Biciclette Rossignoli Milan into a relaxing, pink counterbalance to the busy atmosphere of Salone del Mobile. All these rosy beauties will be disassembled after Milan Design Week to become USM's limited True Pink collection, available exclusively in Italy, Switzerland, Germany, Austria and France.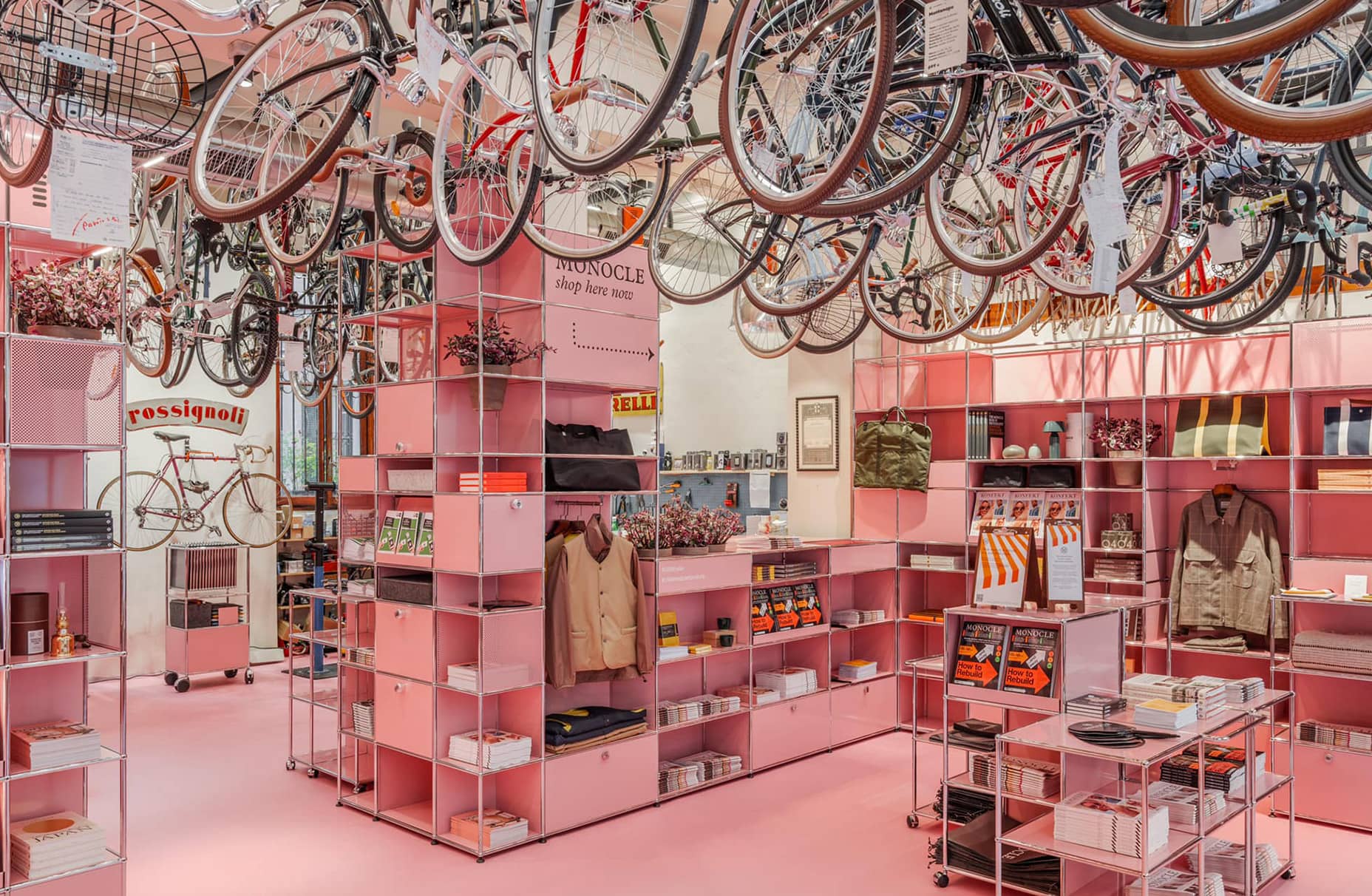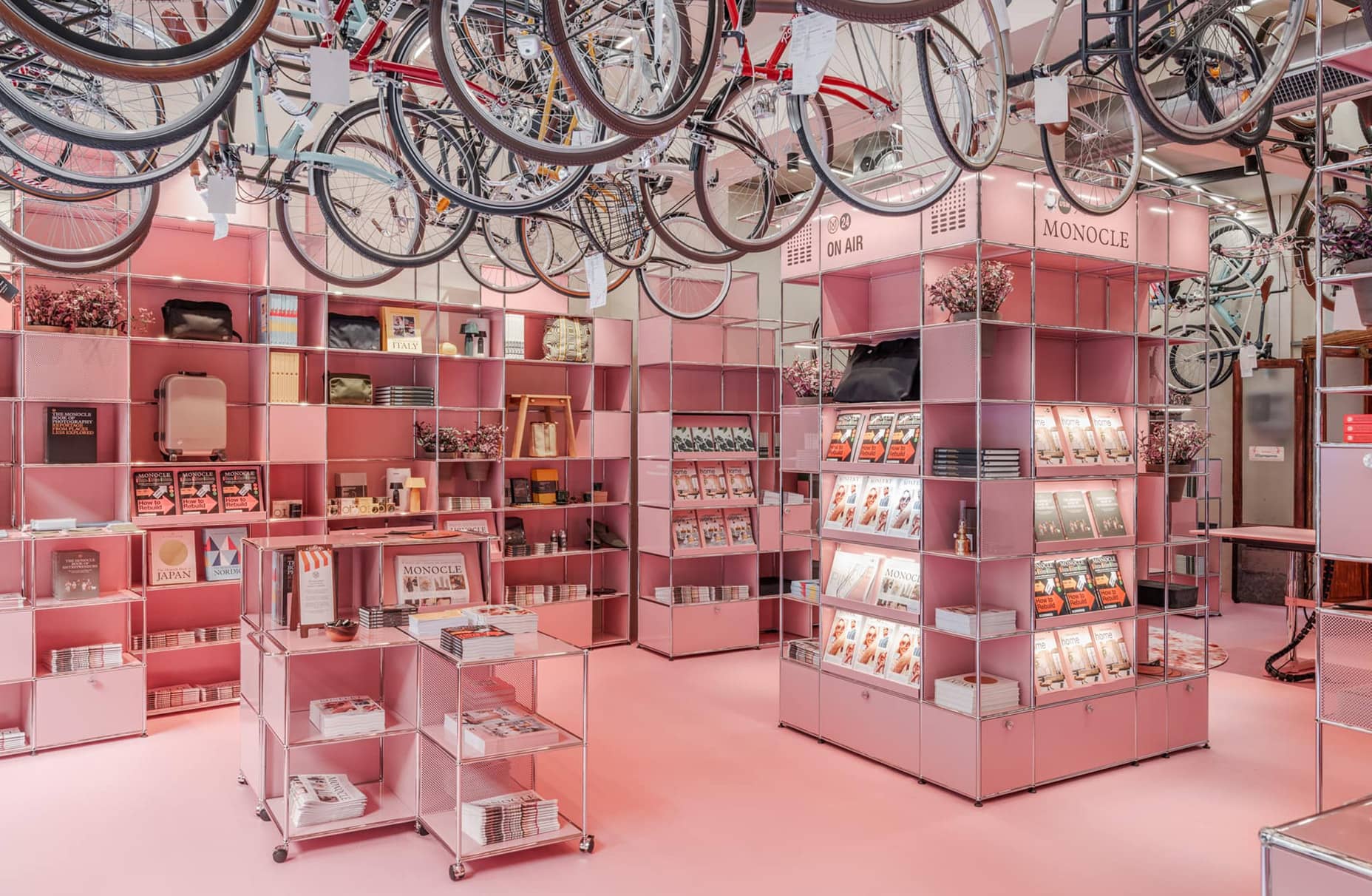 Roda
RODA's lush greenhouse space featured collections specifically created for both indoor and outdoor use, such as the sinuous new Mamba sofa designed by Rodolfo Dordoni, a series of modular sofas in lively colors, composed of six pieces for variable groupings.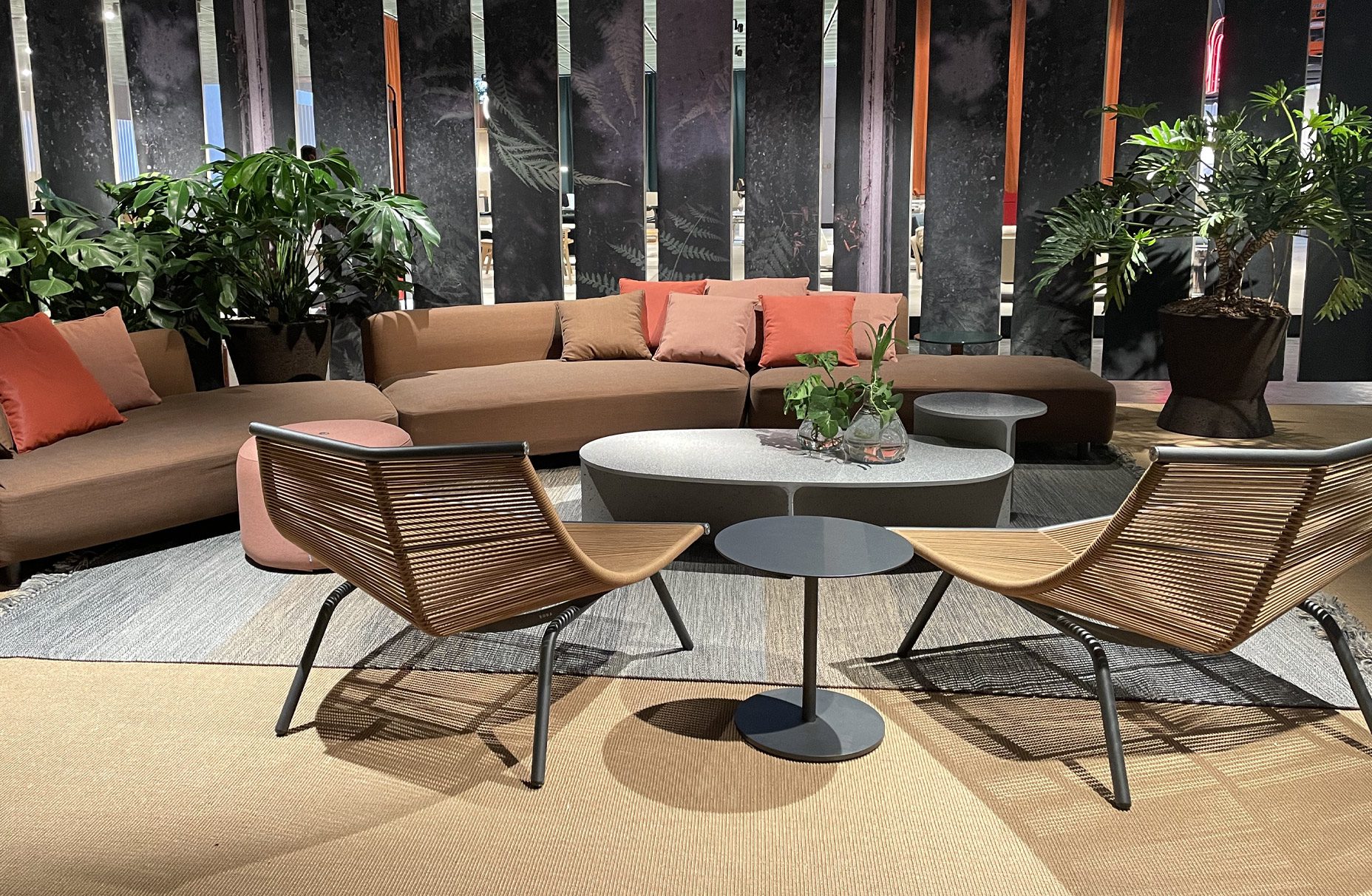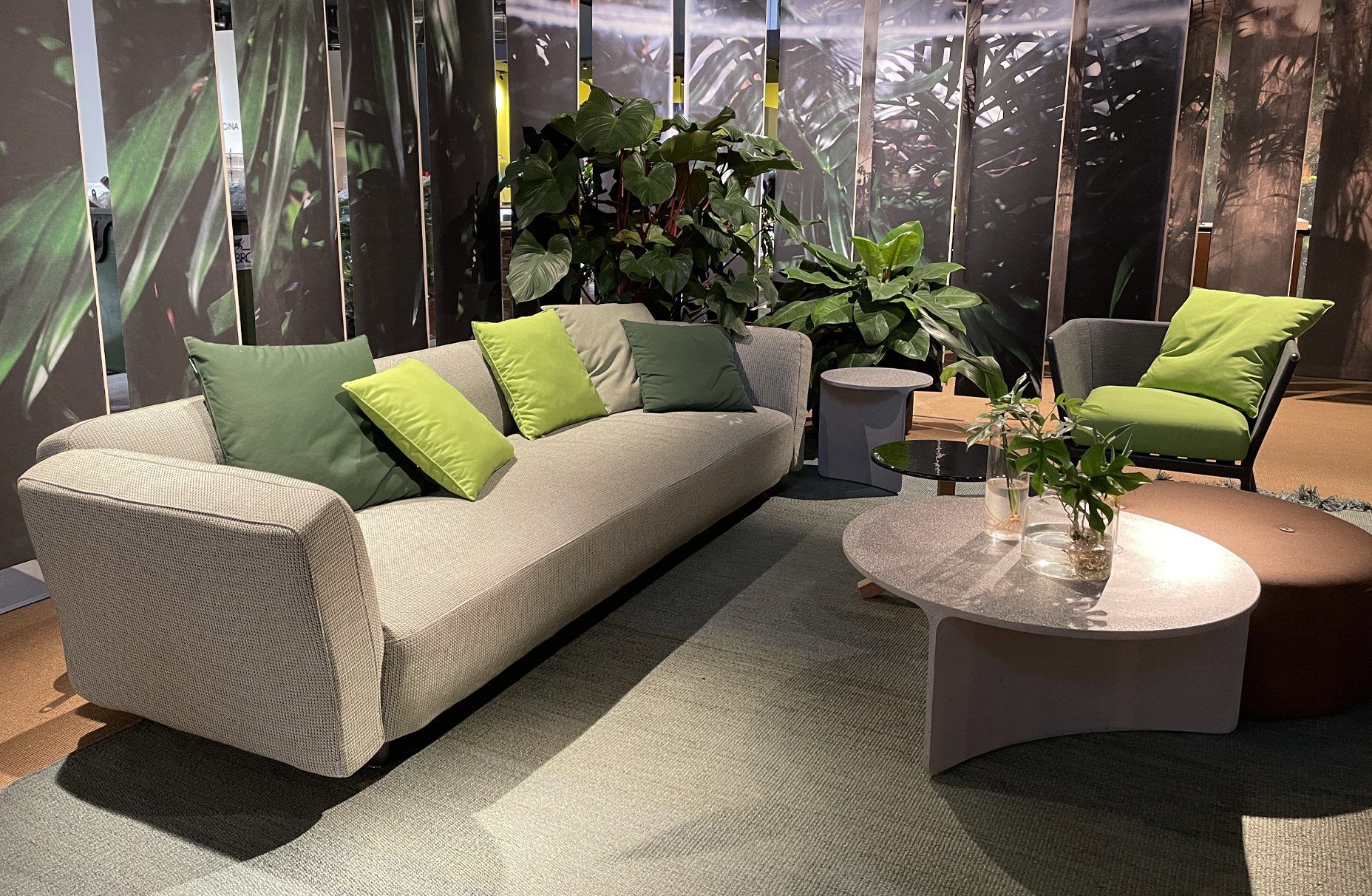 Maruni
Naoto Fukasawa designed a new edition of the iconic Hiroshima armchair with a more spacious, cushioned seat that adds an increased level of comfort. The refined design, together with the luxurious elegance and the coziness, allows this chair to be used as a dining chair, as well as a lounge chair. The Seto table was inspired by the beauty of the Seto Inland Sea, specifically the sheet of water separating three of the four main islands of Japan.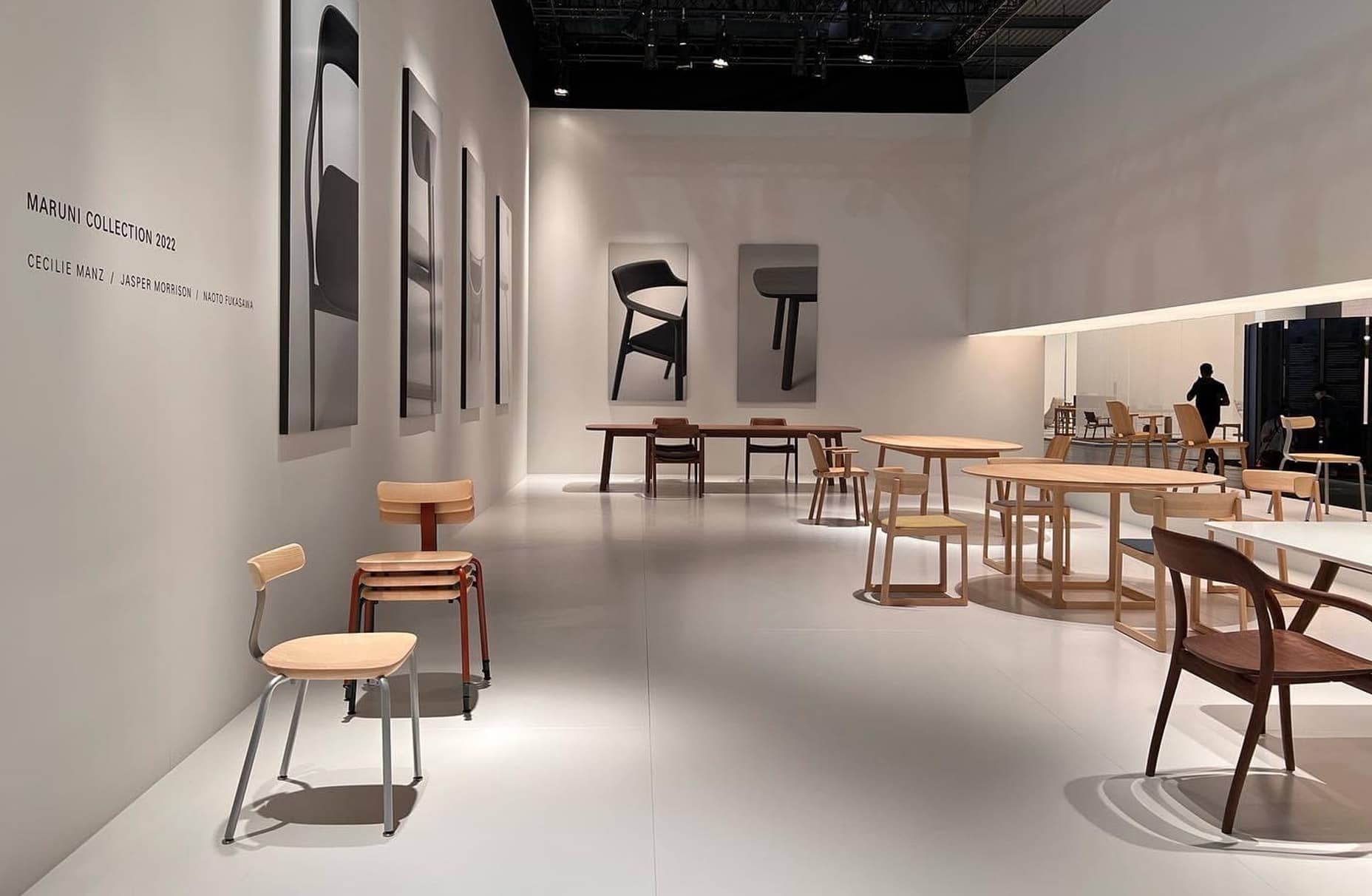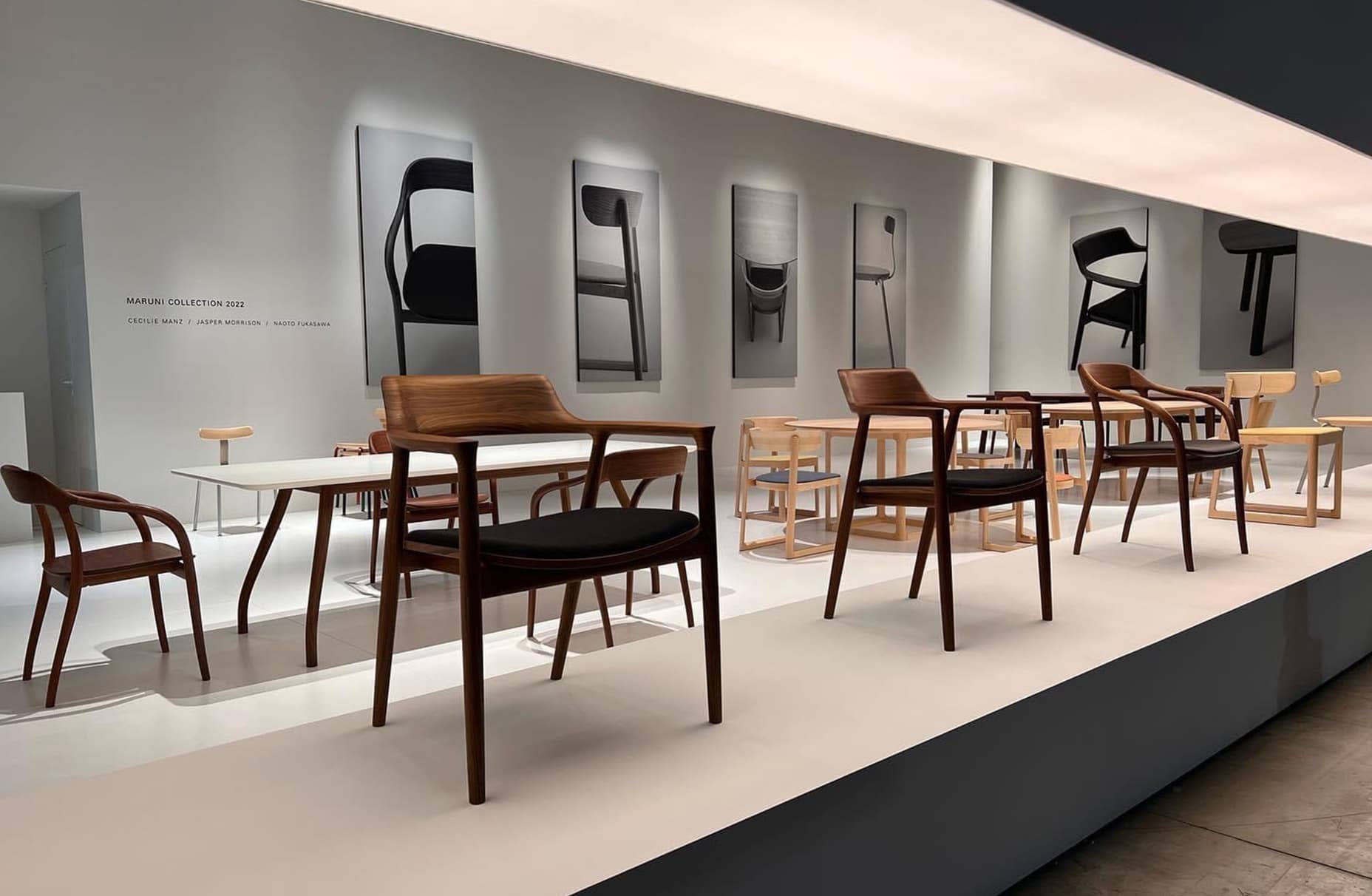 Glas Italia
Glas Italia presented a completely renewed exhibition concept and collection, once again, exploring and experimenting with glass in unprecedented and bold ways. The exhibit recreated the ambience and sensations of refined contemporary domestic interiors and of eclectic and functional working and hospitality spaces.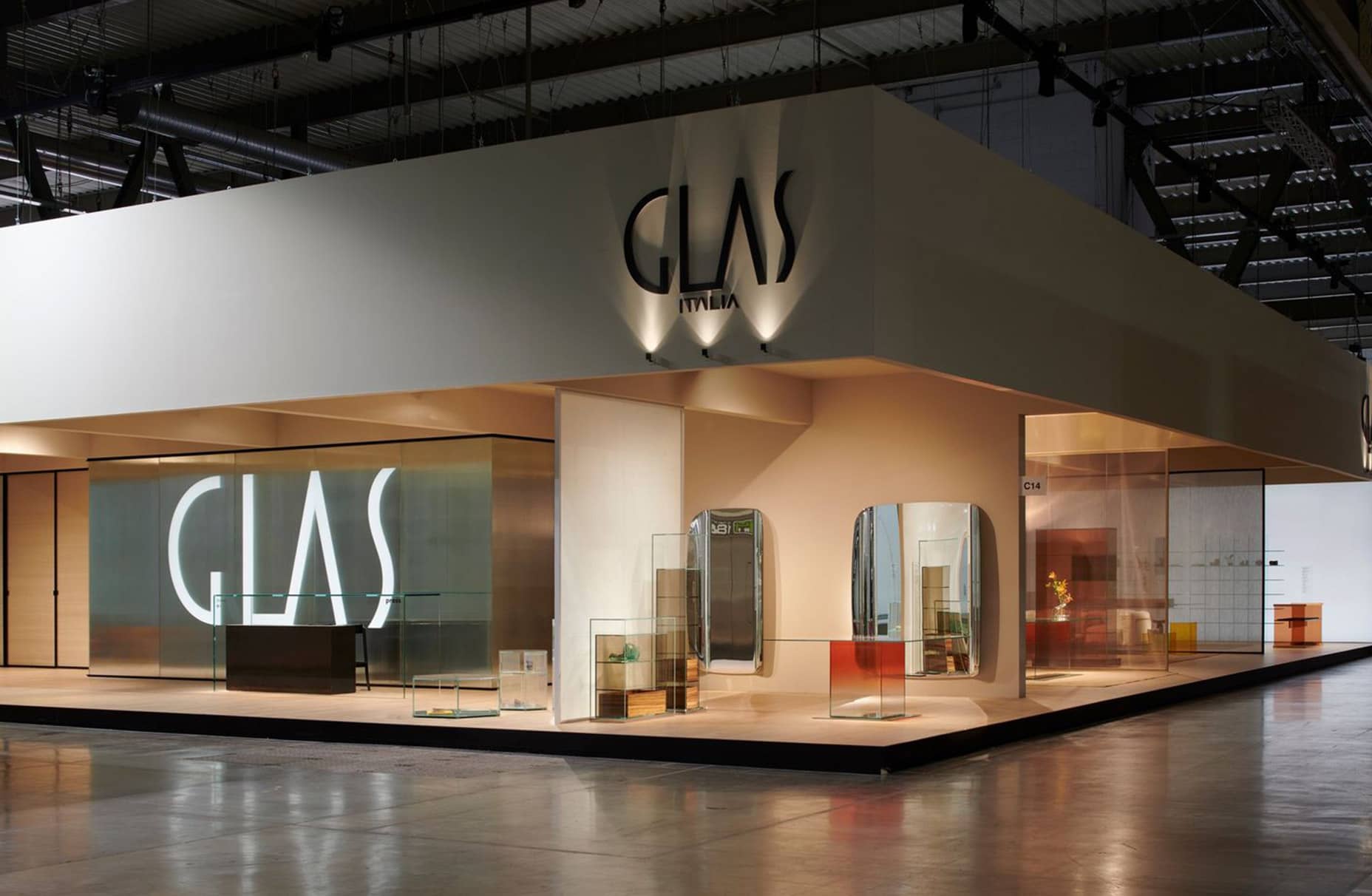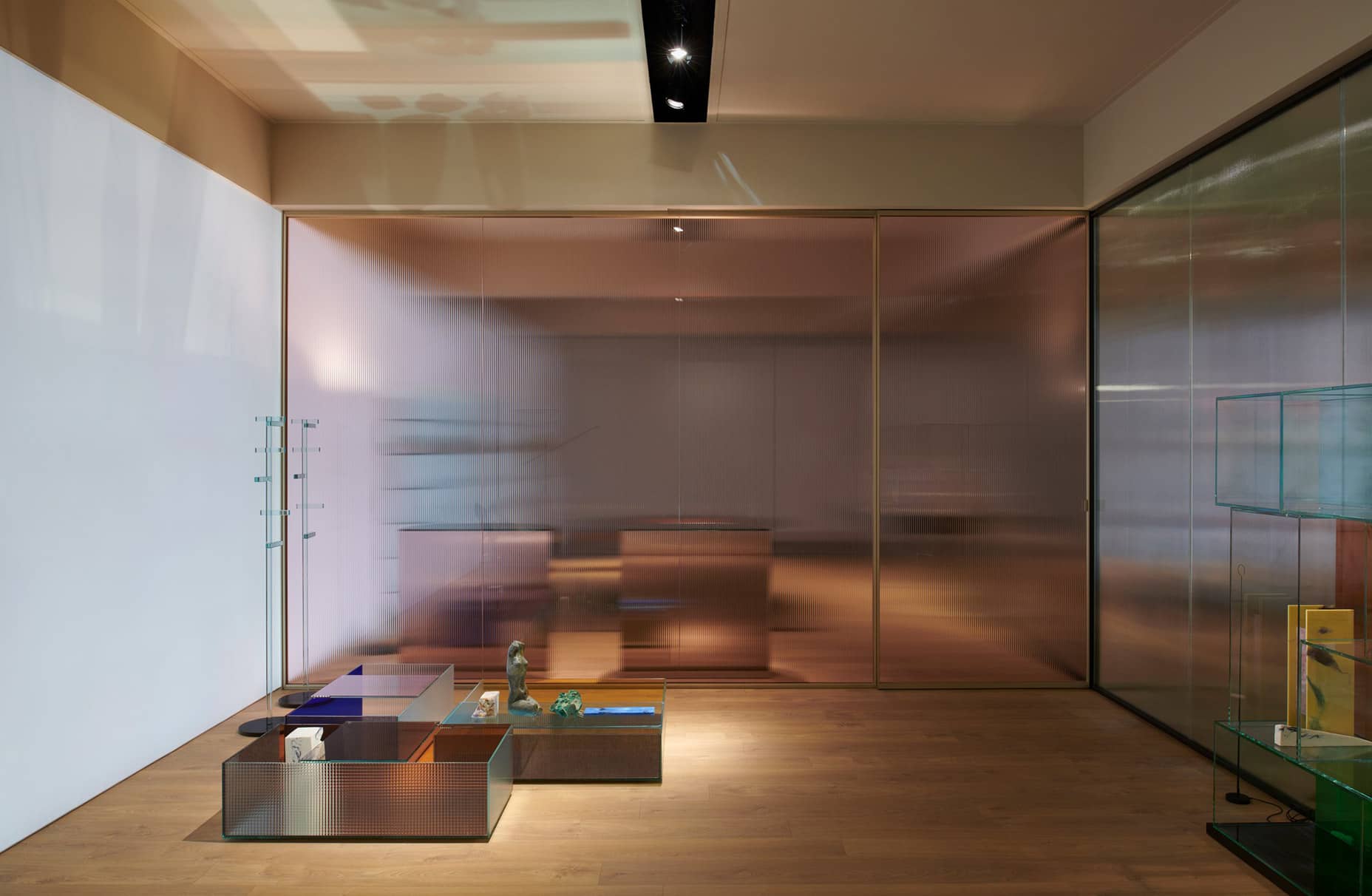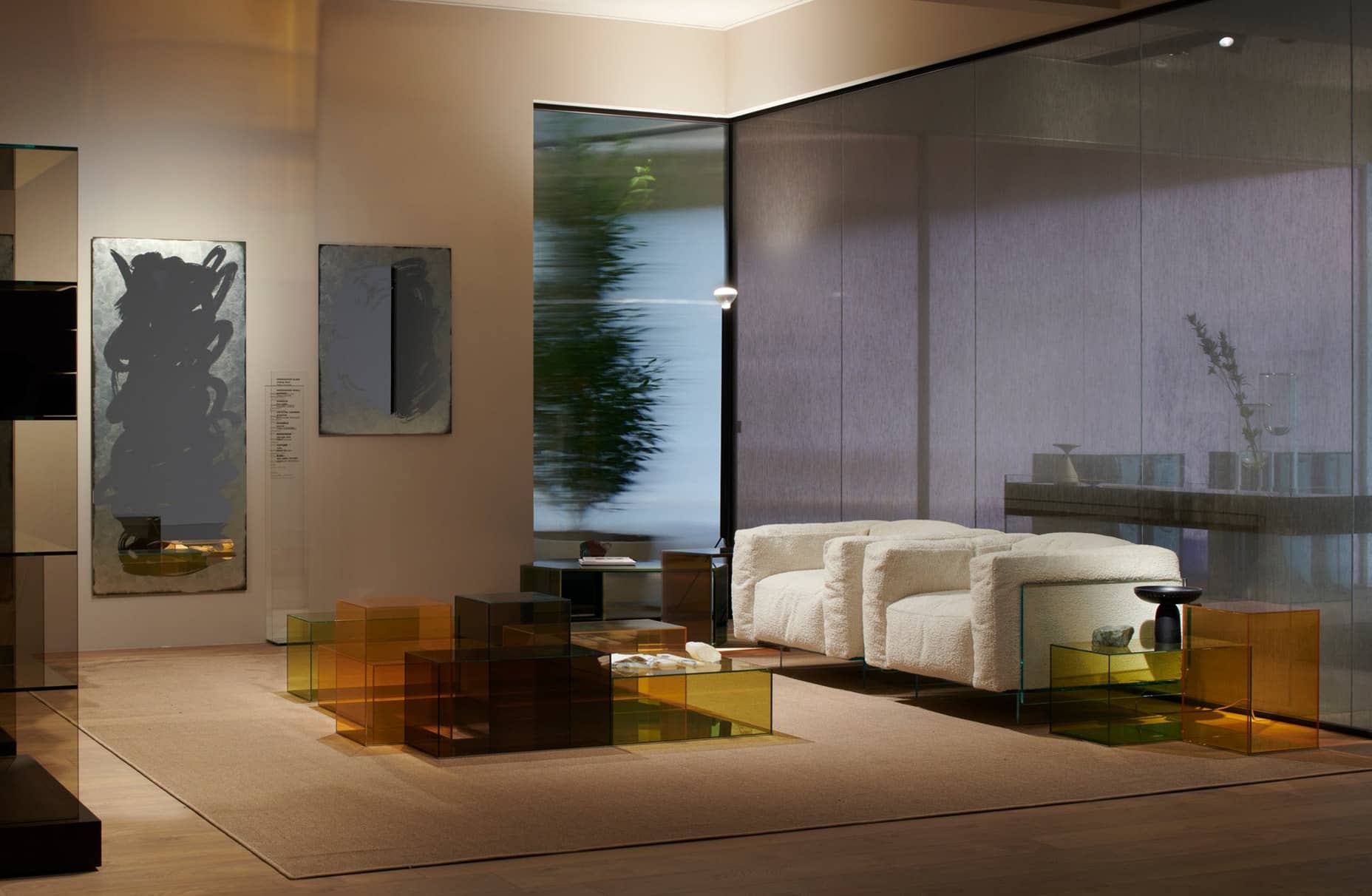 De Sede
De sede's exhibit was an oasis of sophistication, featuring a redesign of the DS-800 armchair — a timelessly beautiful retro classic designed to resemble an open inviting hand.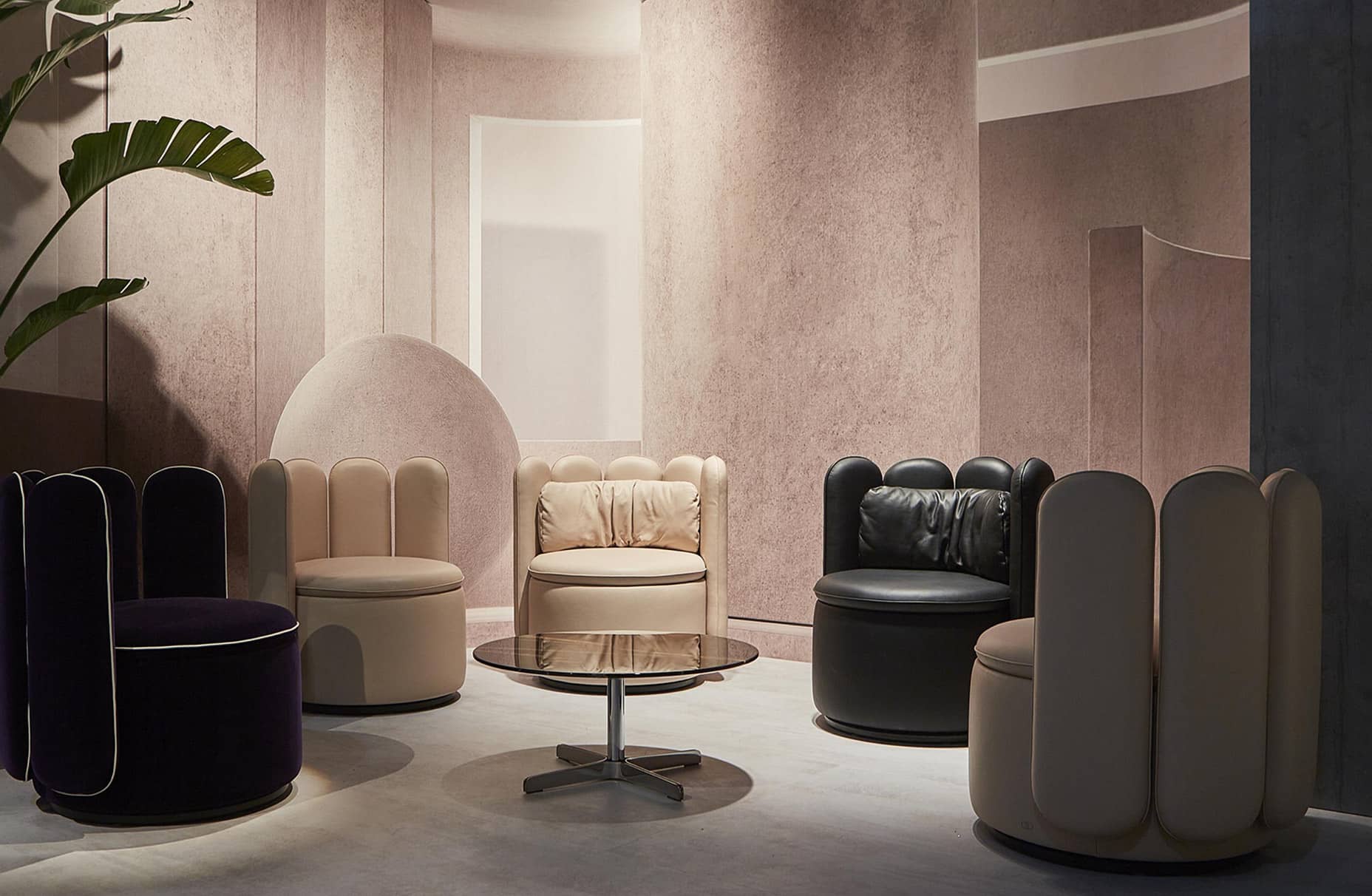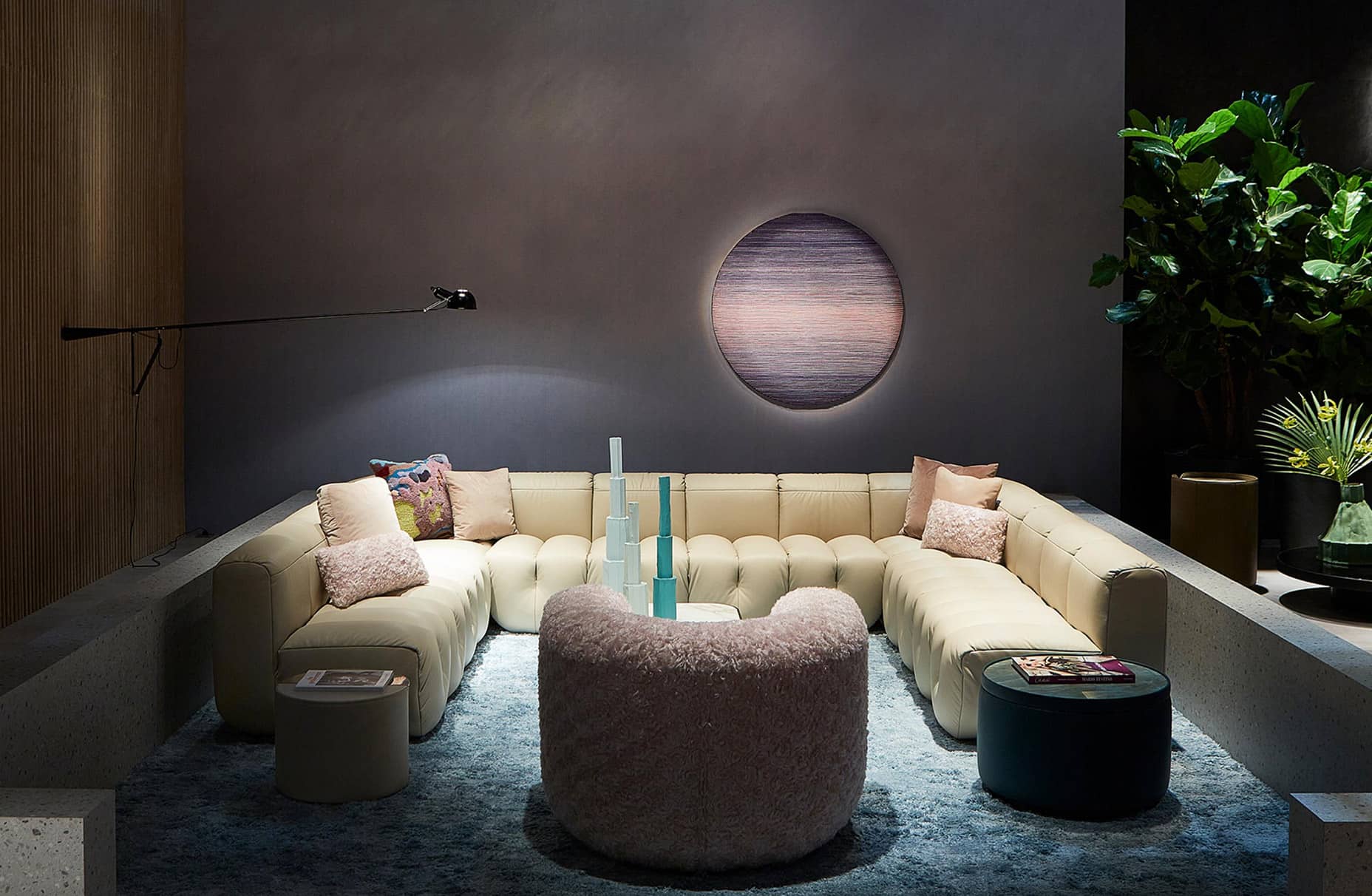 Lapalma
Lapalma presented furnishing solutions created to accompany the ever-changing experiences of contemporary living. A coherent and balanced environment designed to make people feel more closely connected.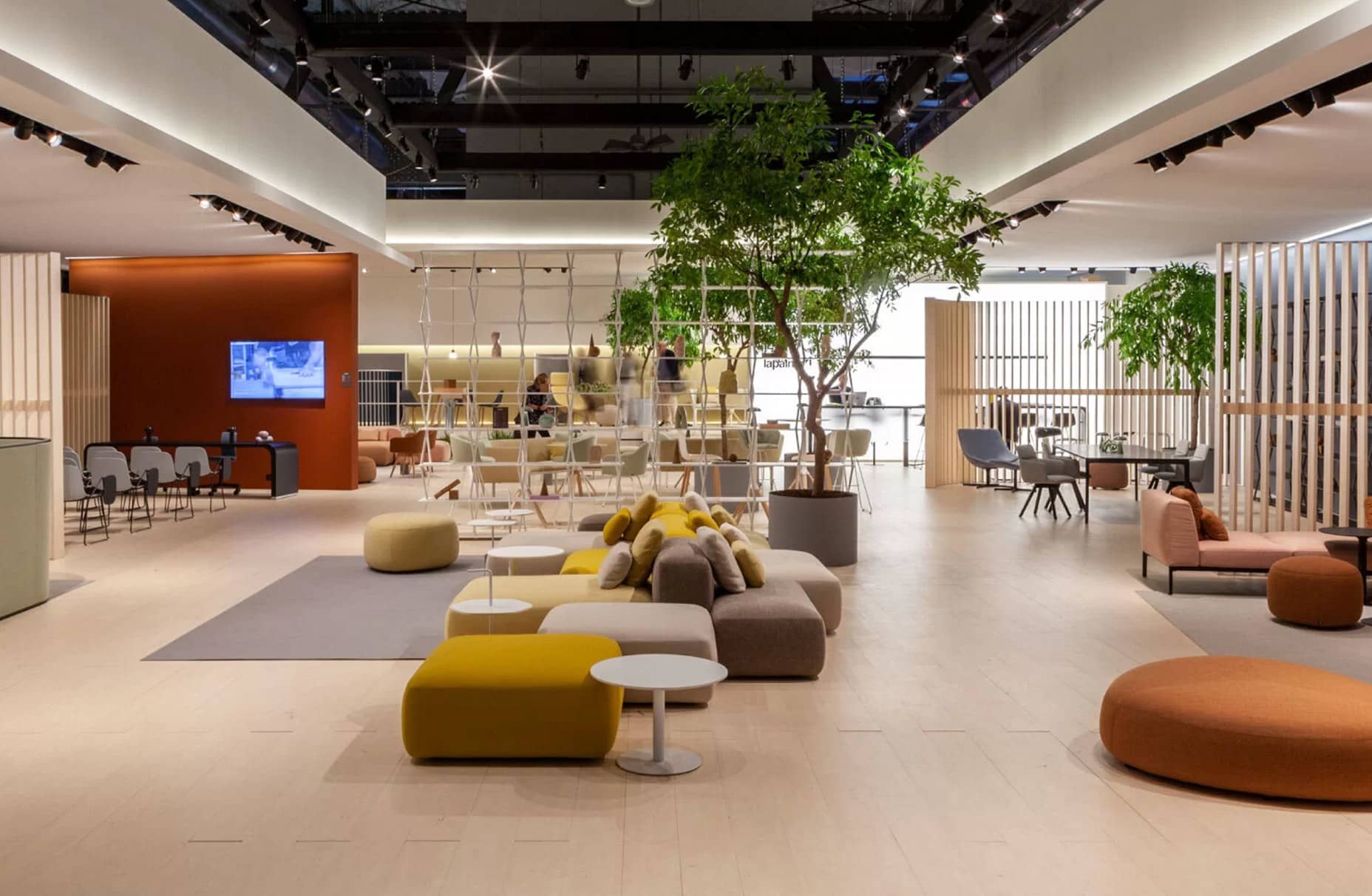 Cc-tapis
This year, cc-tapis showcased classic collections with varied styles from designers Patricia Urquiola, Bethan Laura Wood, Odd Matter, Mae Engelgeer, as well as a new collection by Duccio Maria Gambi.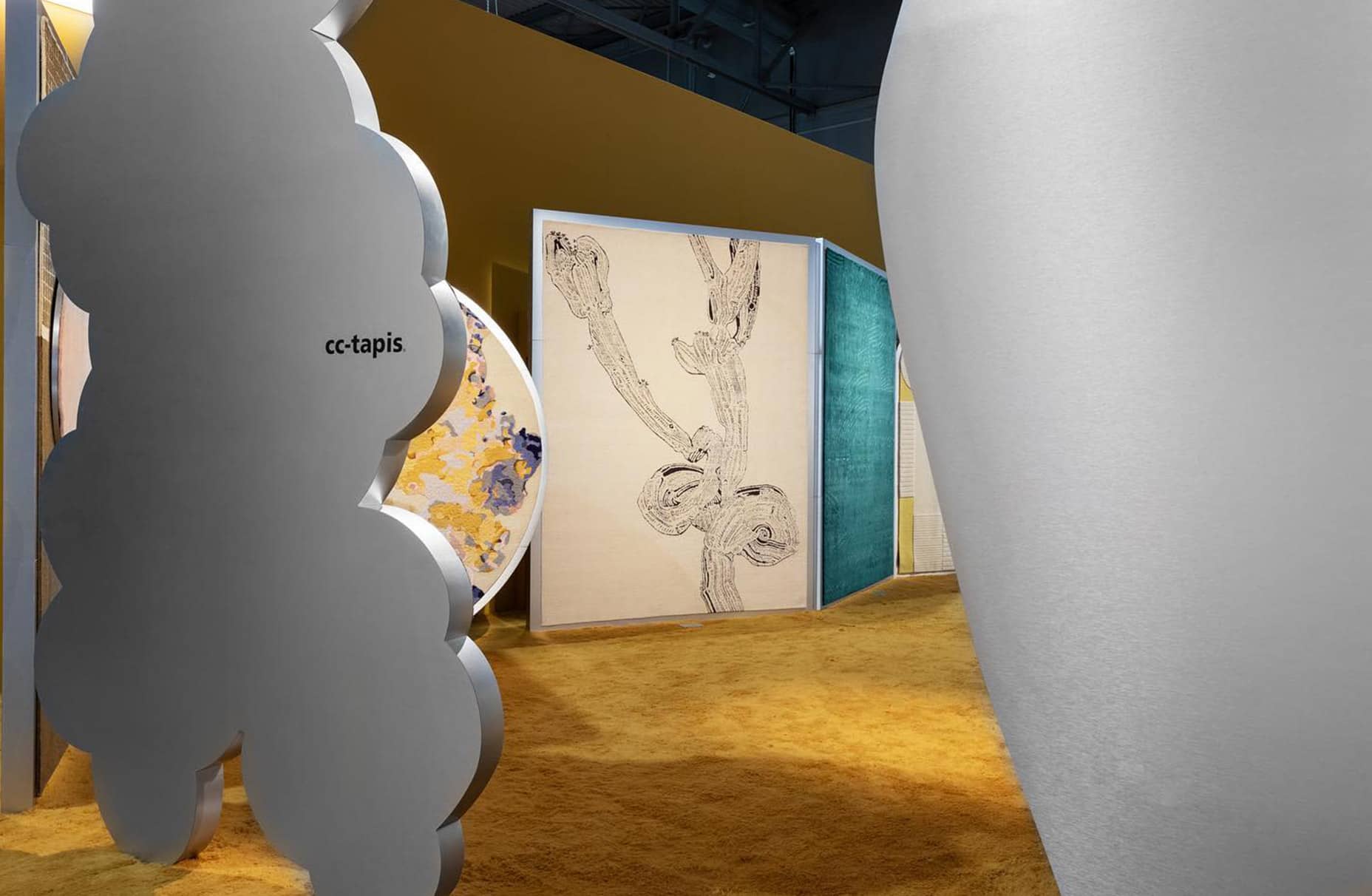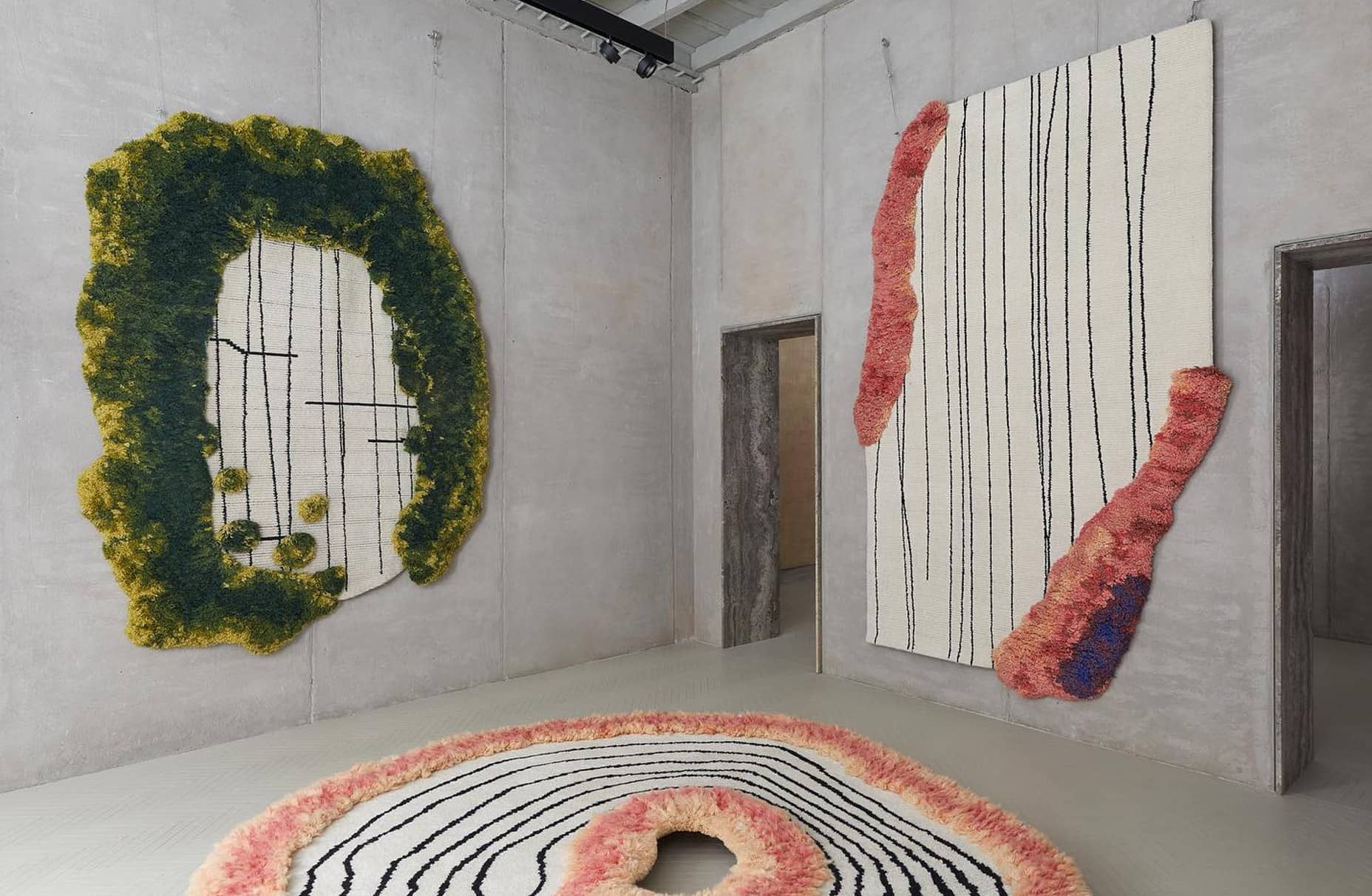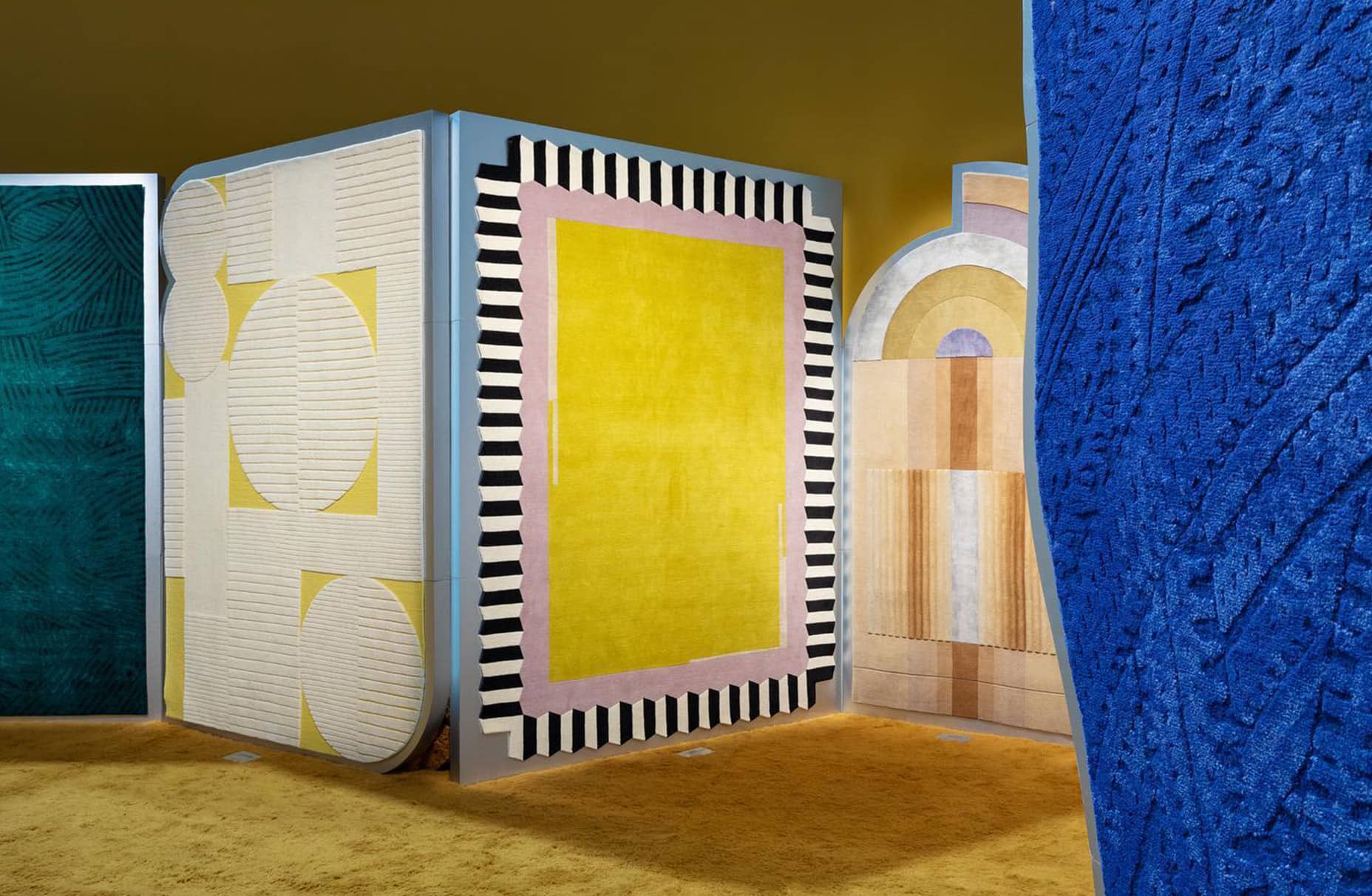 Flou
Flou presented a collection that offers originality and freshness. Products designed to embrace your body; textural and chromatic materials in the spirit of lightness.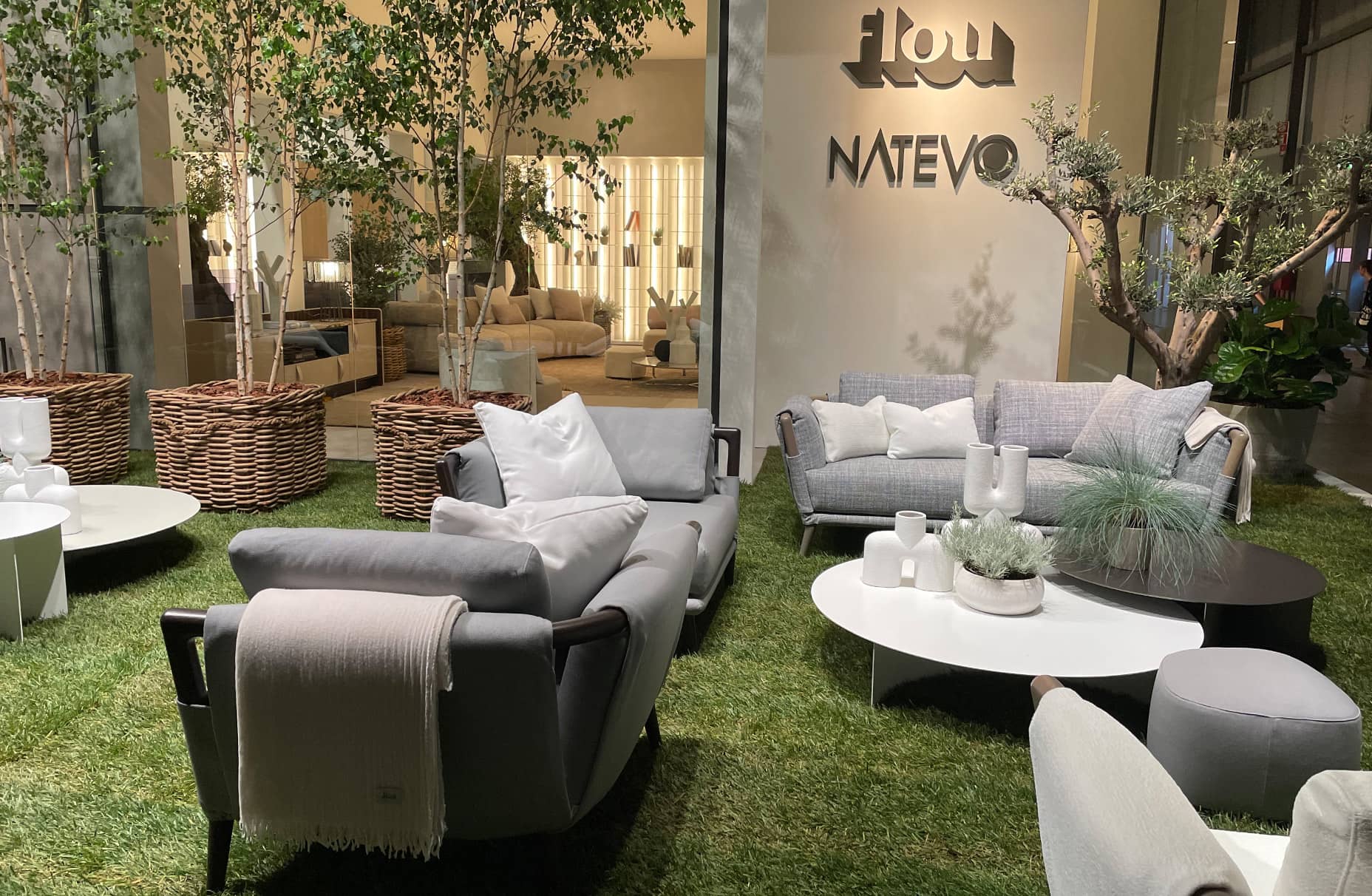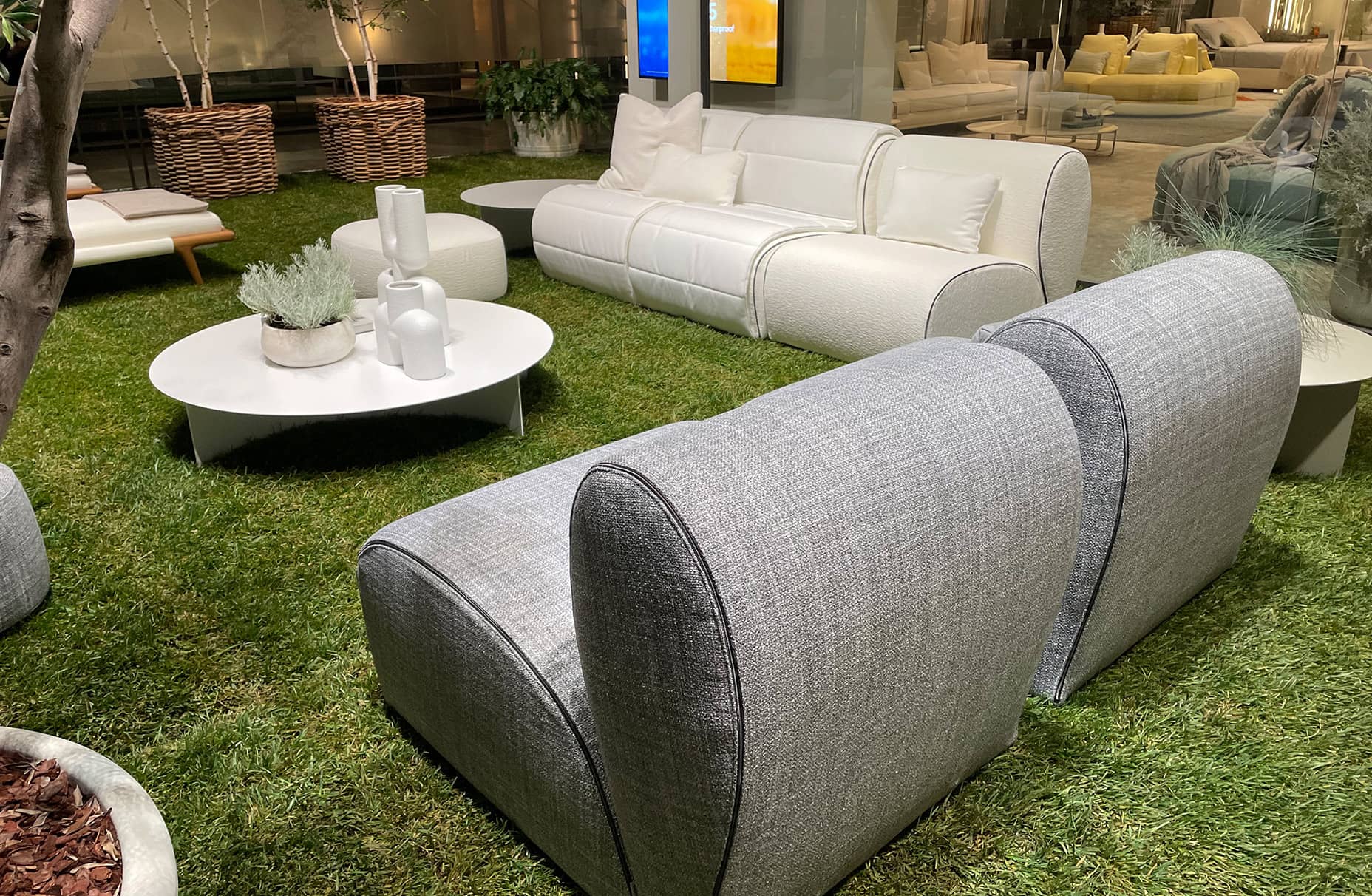 COR
COR decorated a historic apartment in the Brera district and turned it into a beautiful, living showroom. You really were able to get a clear idea of how seamlessly COR furniture fits into every aspect of your daily life.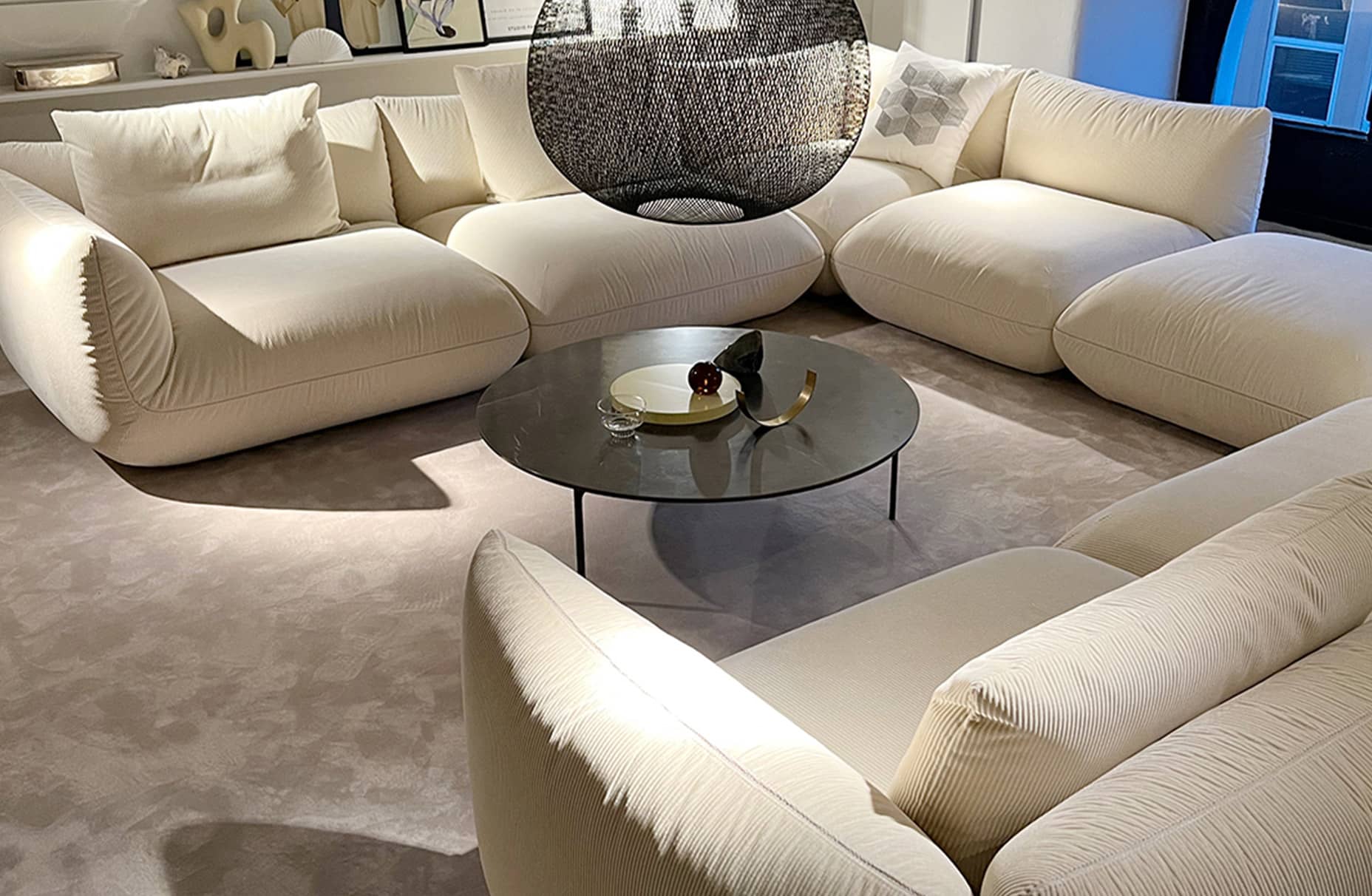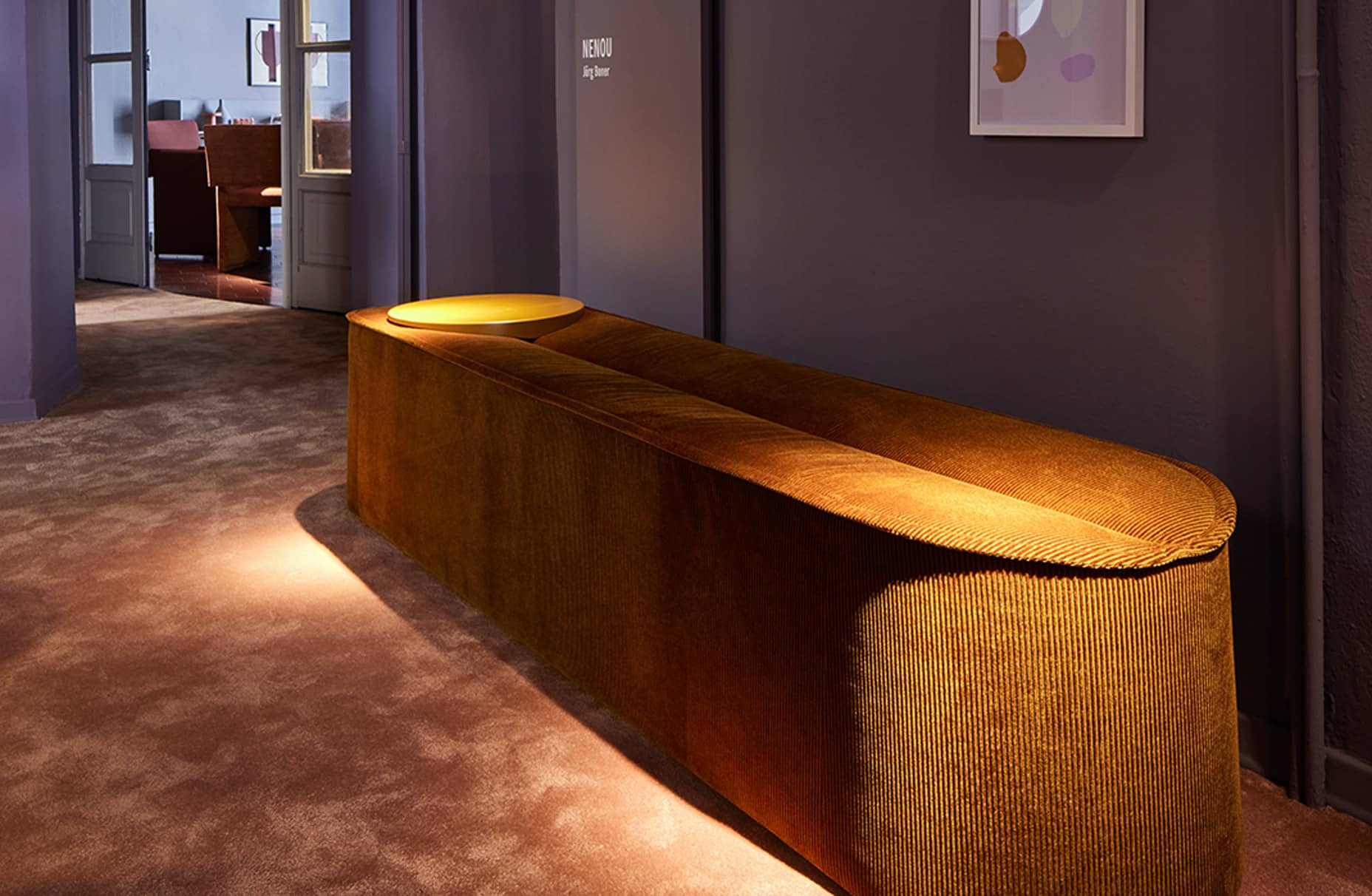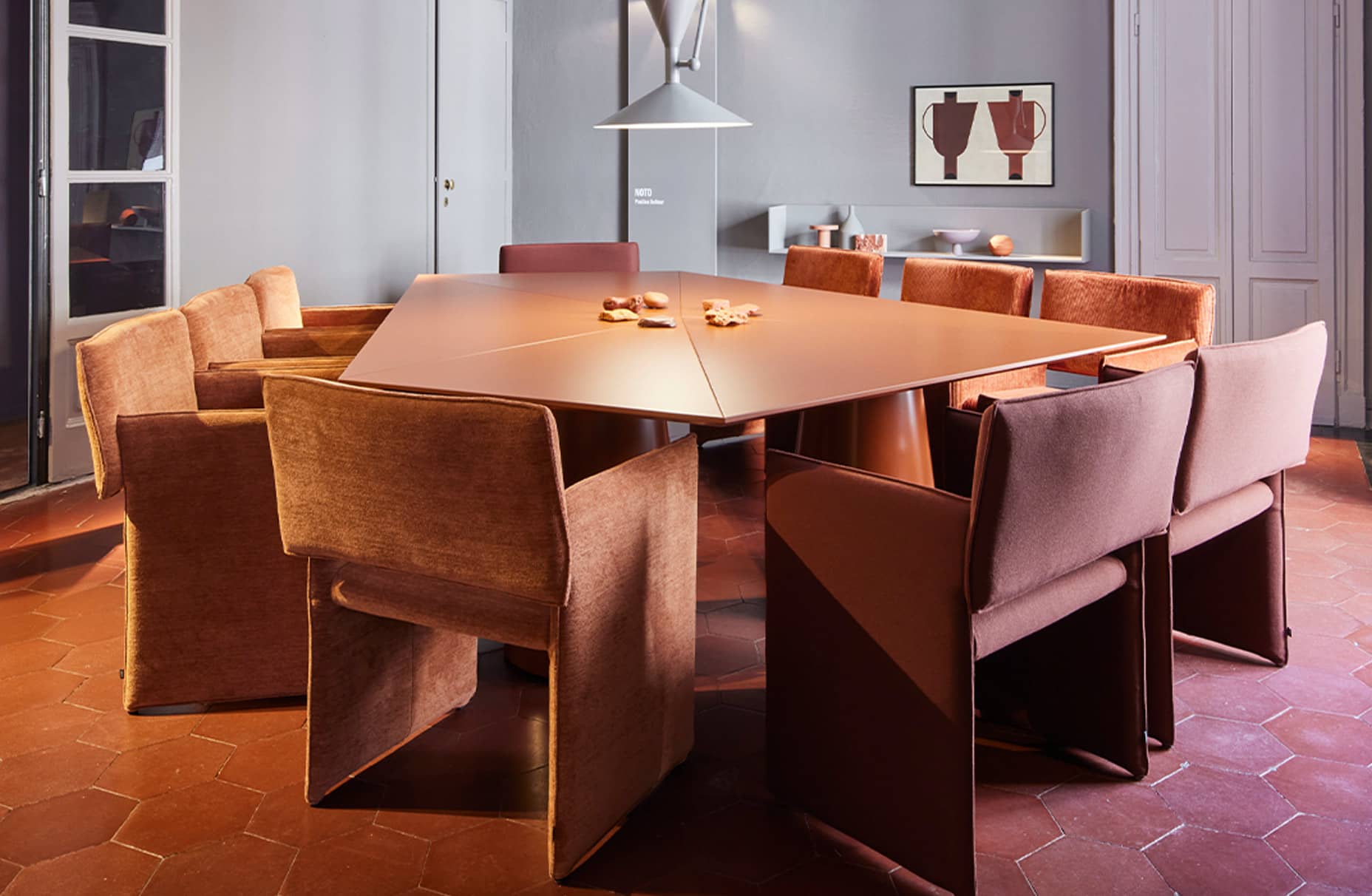 Flos
Flos showcased its vision for the future at a 65,000-square-foot historic warehouse that has been turned into a multi-experiential space. The building featured the exhibition "See The Stars Again" that highlighted new products by Patricia Urquiola, Michael Anastassiades, and Marcel Wanders—not to mention a striking horizontal creation by brothers Ronan and Erwan Bouroullec.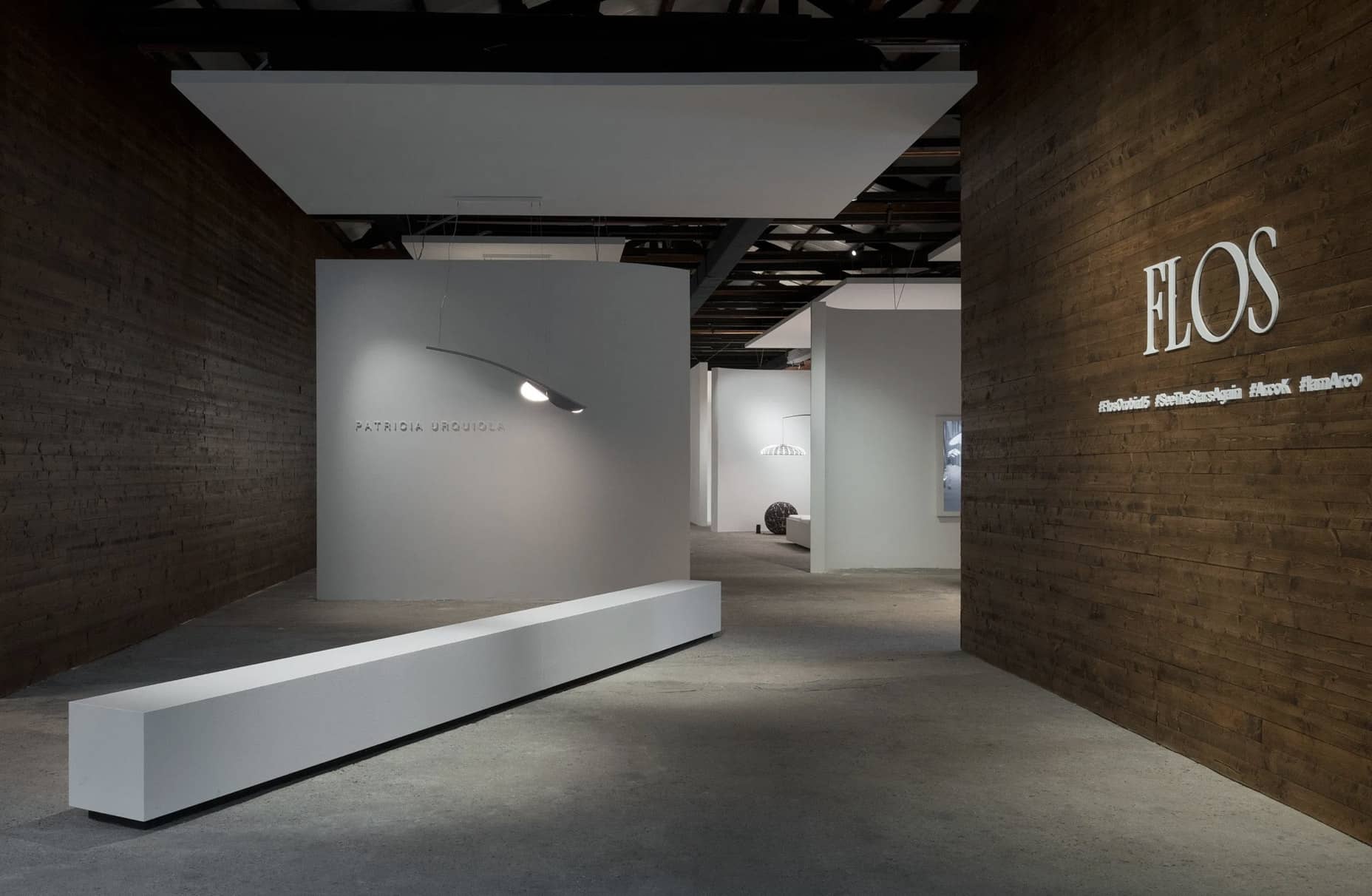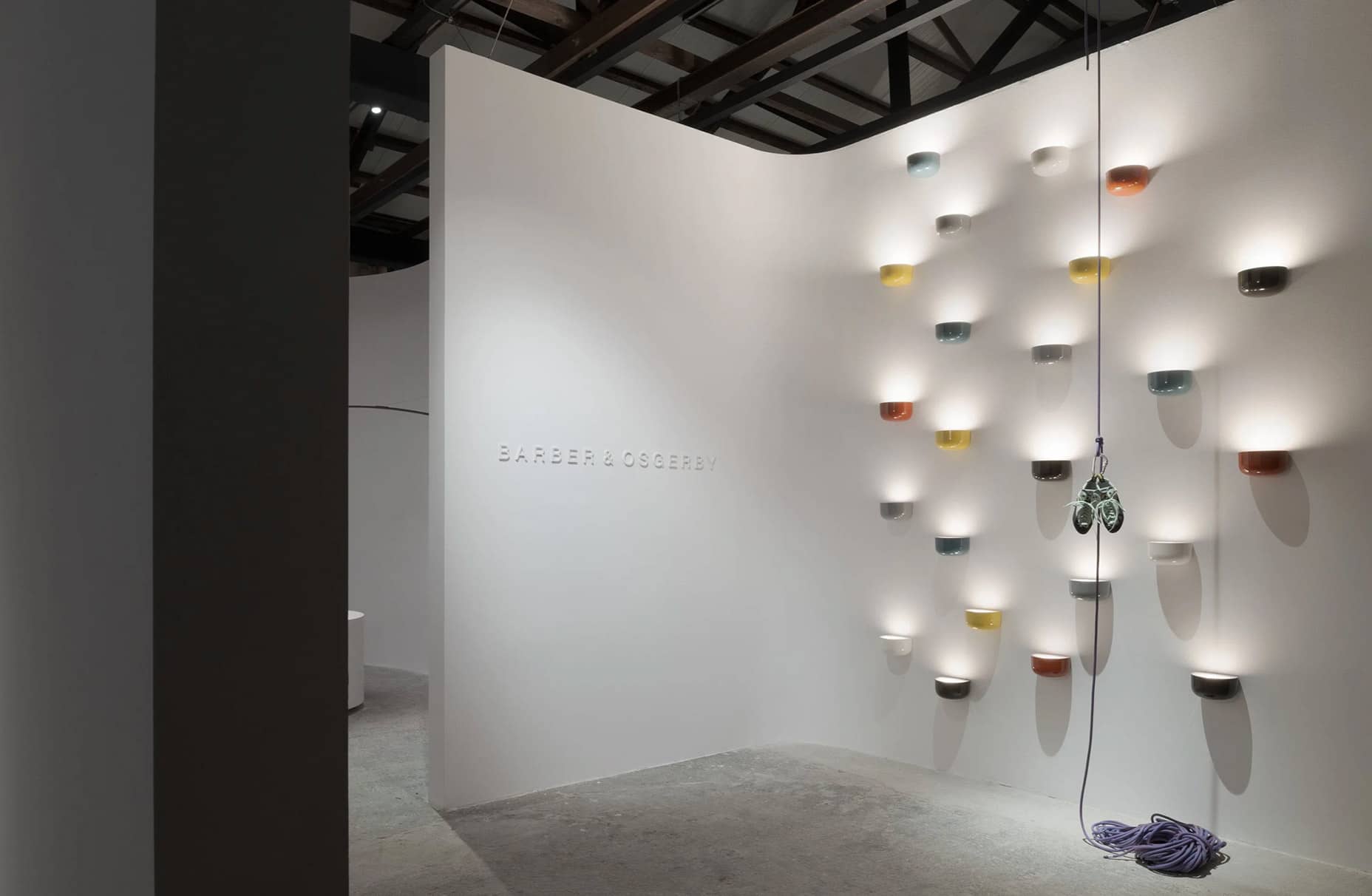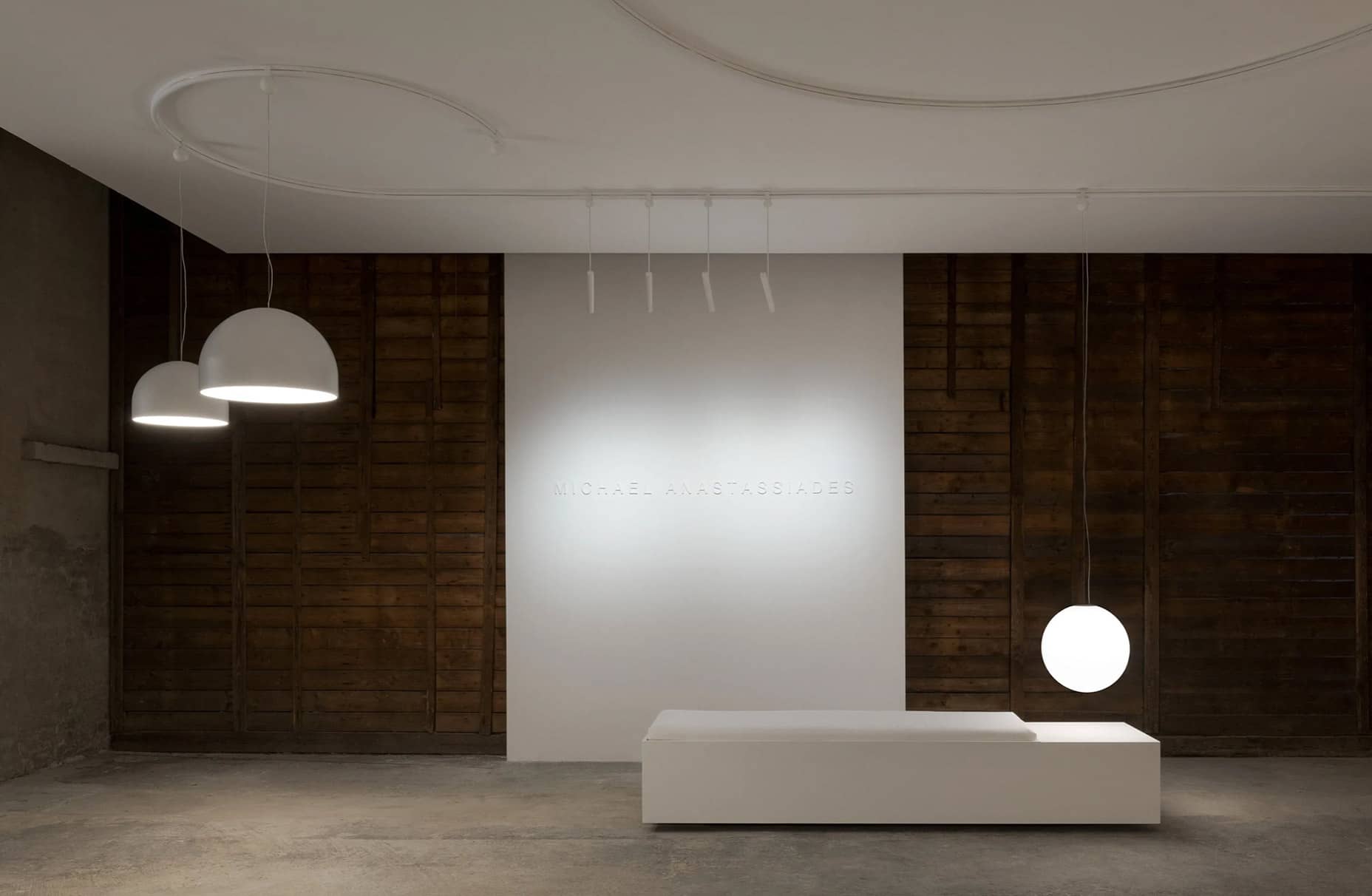 Please let us know if you have any questions, you can reach us here.