Each year, we hand select new pieces from the most renowned manufacturers in the world so we can bring them straight to you. We've just received a number of exciting new product at our San Francisco showrooms and would like to share our favorite new arrivals with you. Stop by for an espresso and check out these special new additions in person.
Bocci 73 Series
Designed by Omer Arbel
73 results from blowing liquid glass into a folded and highly heat-resistant ceramic fabric vessel. The resulting shape has a formal and textural expression intuitively associated with fabric, which becomes permanent and rigid as it cools. A flat LED is positioned to fill the resulting volume with diffuse light, accentuating the volumetric perception of the piece. Available at Arkitektura, San Francisco.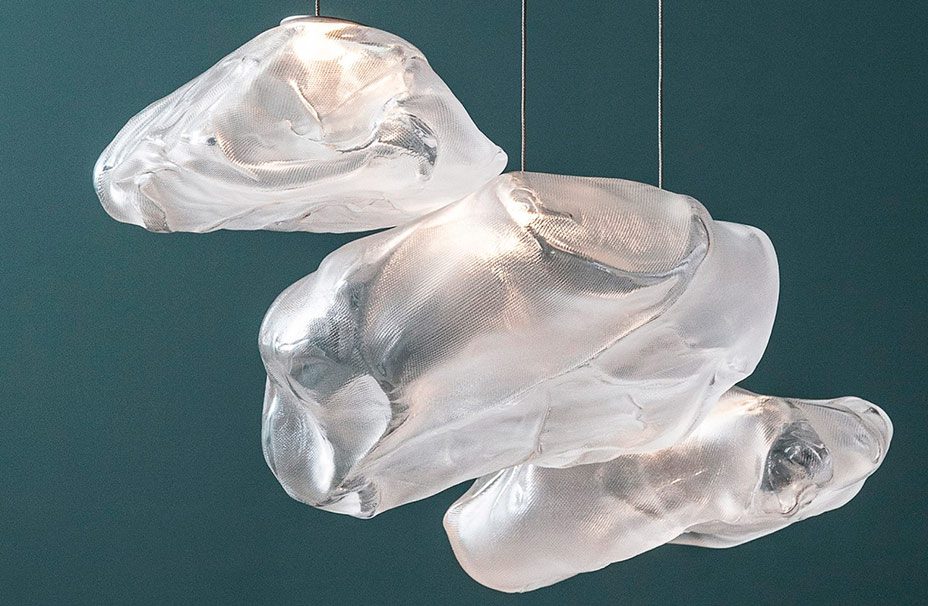 Minotti Freeman Seating System
Designed by Rodolfo Dordoni
Innovating interior living space design through a seating system displaying into a variety of elements, with different features, a strong aesthetic identity, elegant proportions and unrivaled comfort. Freeman embodies this dual identity: the Freeman "Duvet" elements feature smooth, enveloping lines and extra-soft cushions that, like a warm embrace, induce a feeling of pure relaxation.
Freeman "Duvet" combines soothing design elements and especially sophisticated construction details steeped in tradition that evoke classical modern perfection. The Freeman "Tailor" elements express a different personality, with their more defined shapes and one-piece seats enhanced with top-stitching that accents their graphic nature and contemporary spirit. The wedding of these two spirits makes it possible to create "multitasking" compositions, with a dynamic air that characterize different moments in the day and different ways of using the sofa.
The Freeman seating system deservedly takes center stage in any living space, in which to enjoy the intimacy of family or entertain friends in an elegant, yet informal setting. The base of the sofa is finished with an elegant, extruded aluminum frame with rounded edges in a glossy light bronze painted finish. The cast aluminum joint fittings located at the corners are a defining detail that lends an air of sophistication to the sofa base. The sofa is raised off the floor on refined metal feet with a glossy light bronze painted finish for an effect of overall lightness. Available at Arkitektura, San Francisco.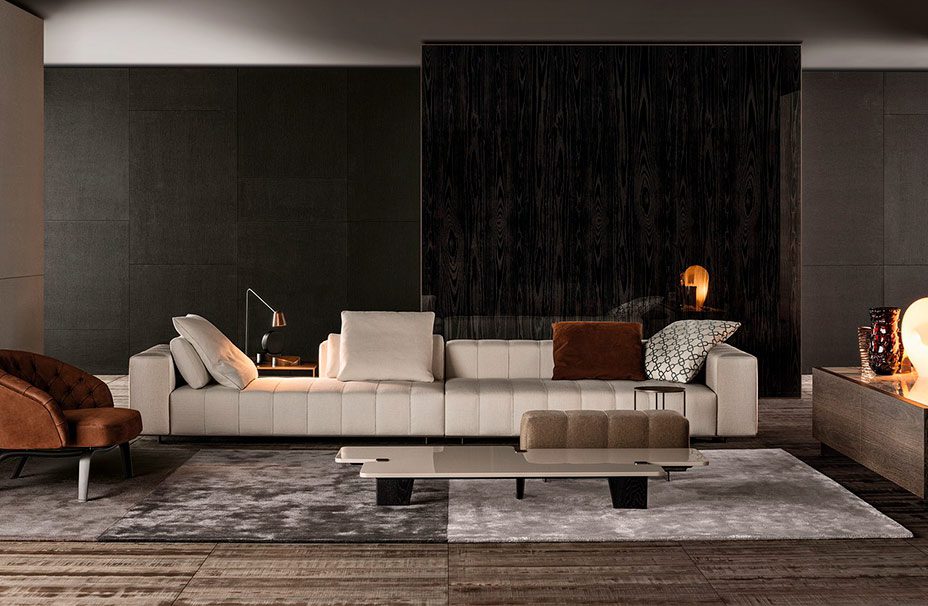 USM Haller Personal Wardrobe System
Designed by USM In-house Team
For more than four decades, USM Modular Furniture has followed the simple yet brilliant dictate that "form follows function." The original collaborations of engineer Paul Schärer and architect Fritz Haller more than forty years ago developed a furniture system so elegant and of such technical perfection that is has become a part of the permanent design collection of The Museum of Modern Art in New York.
Today, USM gives you clear solutions to business furniture for the home and office, each piece enduring design that will remain collectable and admired over time.
USM Haller wardrobes respond to your unique requirements, using drawers, doors, shelves, hanging rails and other accessories to maximize your storage. All USM Haller furniture can be designed using one or more of the 14 USM colors. Available at Arkitektura, San Francisco.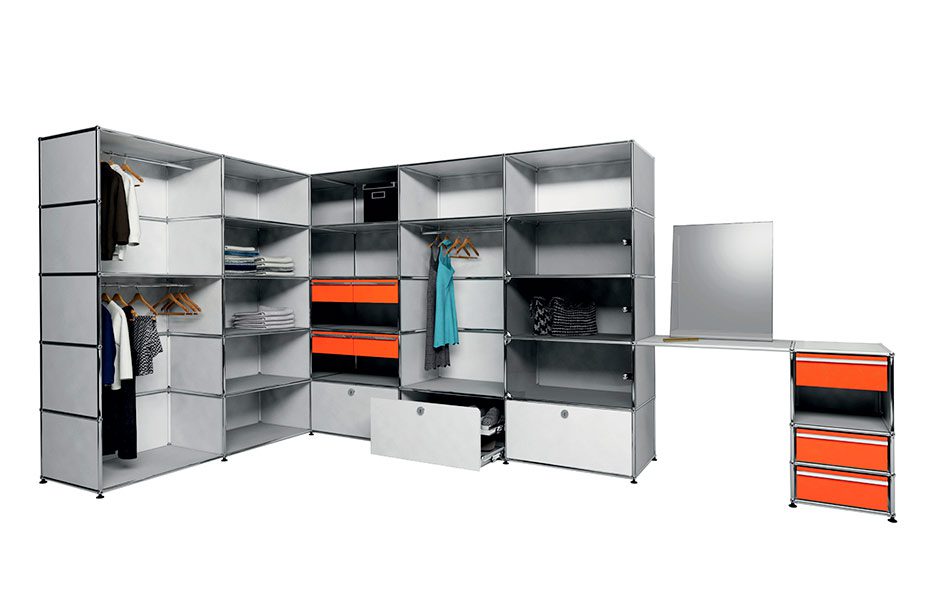 Nikari December Chair
Designed by Jasper Morrison & Wataru Kumano
"We talked about the pleasure in making things and the idea of a chair that could be bought in a box and built at home. Considering Nikari's skill in wood work, we worked up the idea of a chair which could be made by following easy instructions. The core of the design is the seat frame which is already assembled, to which the legs and back rest structure are attached with a combination of screwing and glueing. It's a basic but comfortable low chair with a slightly rural character and definite scandinavian influence, the kind of chair you would have in a country house near the fire, though it could work in a city apartment or a hotel lobby just as well." Available at Arkitektura, San Francisco.

B&B Italia Richard Sofa
Designed by Antonio Citterio
Richard is the new seating system which distinguishes itself by its balanced contemporary design, with references to classical atmospheres. Its modular theme is developed by 76 elements in two depths: 90 cm for more formal and contained solutions, and 120 cm for larger compositions and more informal seating. The extreme flexibility of the system and the ease with which the different elements can be assembled allows the living space to be interpreted in the most varied configurations, from formal to more relaxed, with seats, benches, ottomans and chaise longue. The wide range of covers, in fabric with matching tones or contrasting profiles, and in leather with profiles in the same leather, allows an even greater level of customisation, offering monochromatic or contrasting solutions. The structure is emphasised by a metallic profile at the base, either black chromed or pewter painted. Four sizes of optional cushions (65×50 cm, 48×48 cm, 55×30 cm, 38×38 cm) increase the comfort. Available at B&B Italia, San Francisco.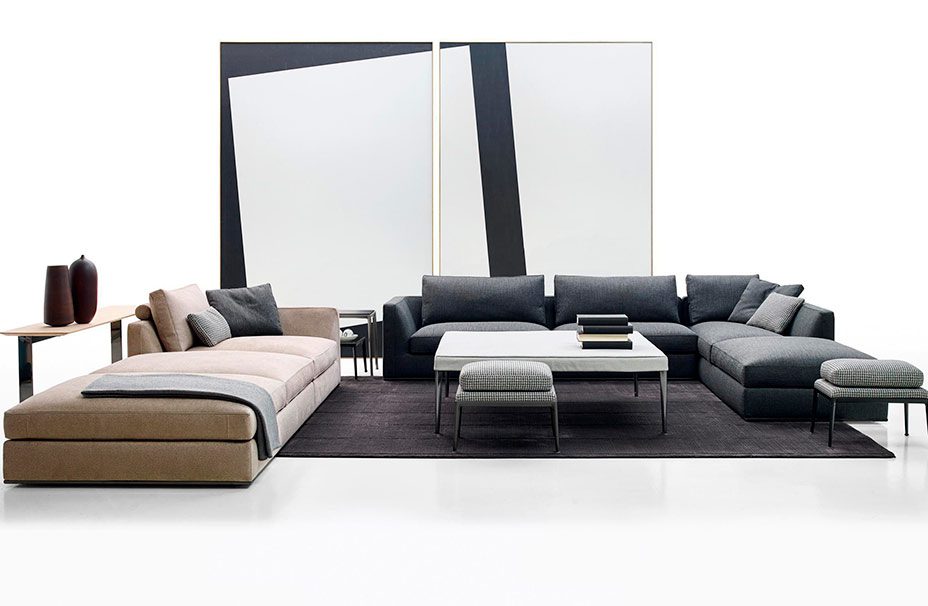 Maruni T&O Chair and Stool
Designed by Jasper Morrison
T Chair /
Launched at the Milan Furniture Fair in 2016, the T chair adds to the existing family of furniture Jasper Morrison has already designed for Japanese manufacturers Maruni. The T chair makes optimum use of 3D wood machining technology, with chair seat, legs and backrest shaped from solid maple wood. A colored strip of sprung steel connects seat and backrest, providing a degree of movement that enhances comfort. The steel also offers a fresh contrast with the wood.
Chair seat, legs and backrest are made of solid maple with a clear urethane varnish. Central strut supporting backrest made of steel powder-coated in black, green or red.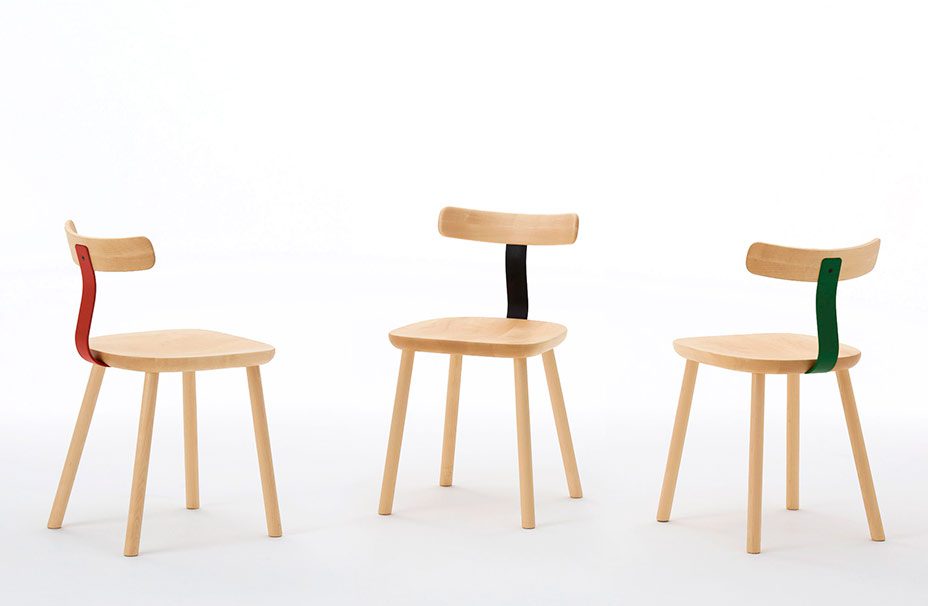 O Stool /
Maruni and Jasper Morrison have developed the O stool family made of solid maple and finished with a clear urethane lacquer. Made of 3D machined solid wood with a handle consisting of an elongated hole machined through the centre of the seat, shaped for maximum comfort when carrying the stool.
Available in three heights for table, counter or bar. The mid and high versions have a steel footrest powder coated in either black, green or red.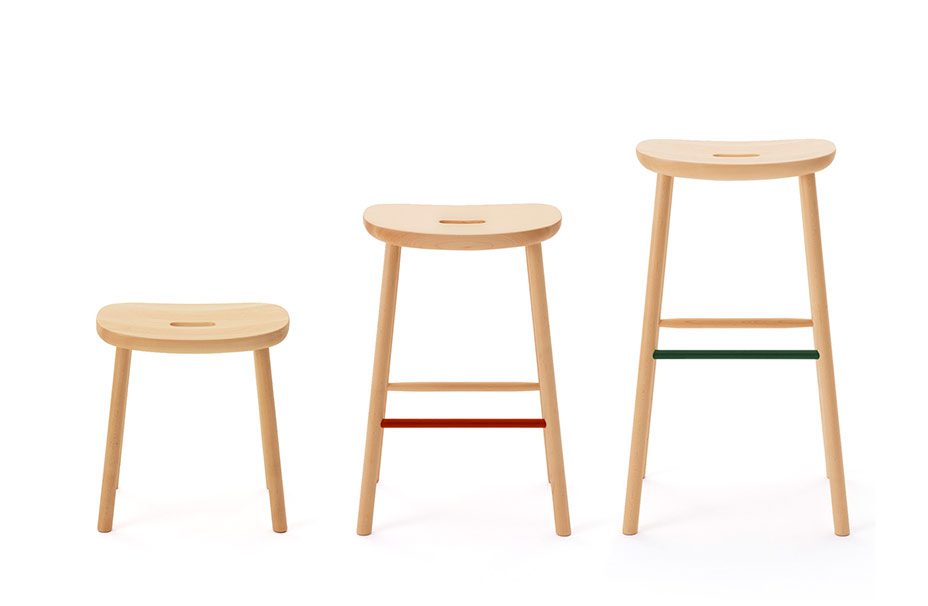 Both Available at Arkitektura, San Francisco.