This year's Salone del Mobile may have been canceled due to Covid-19, but that did not stop top brands from releasing this year's new and innovative products. Cassina's new collection, although still abundant, has been intentionally reduced in terms of the number of pieces presented, and includes important progress in the quest to develop products with new materials, with a specific focus on sustainability and well-being. B&B Italia re-released the iconic Camaleonda sofa, originally designed in 1970 by Mario Bellini. cc-Tapis just introduced a collective of 5 new rug projects exploring how the motion of hands and tools and quietly lead to the creative process.
Cassina:
Mex-Hi Sofa by Piero Lissoni
A modular and dynamic sofa system, an evolution of Mex Cube, a Cassina best seller. Thanks to the study carried out by Cassina LAB, the sofa is made with innovative materials in order to make it comfortable and more sensitive to the environment.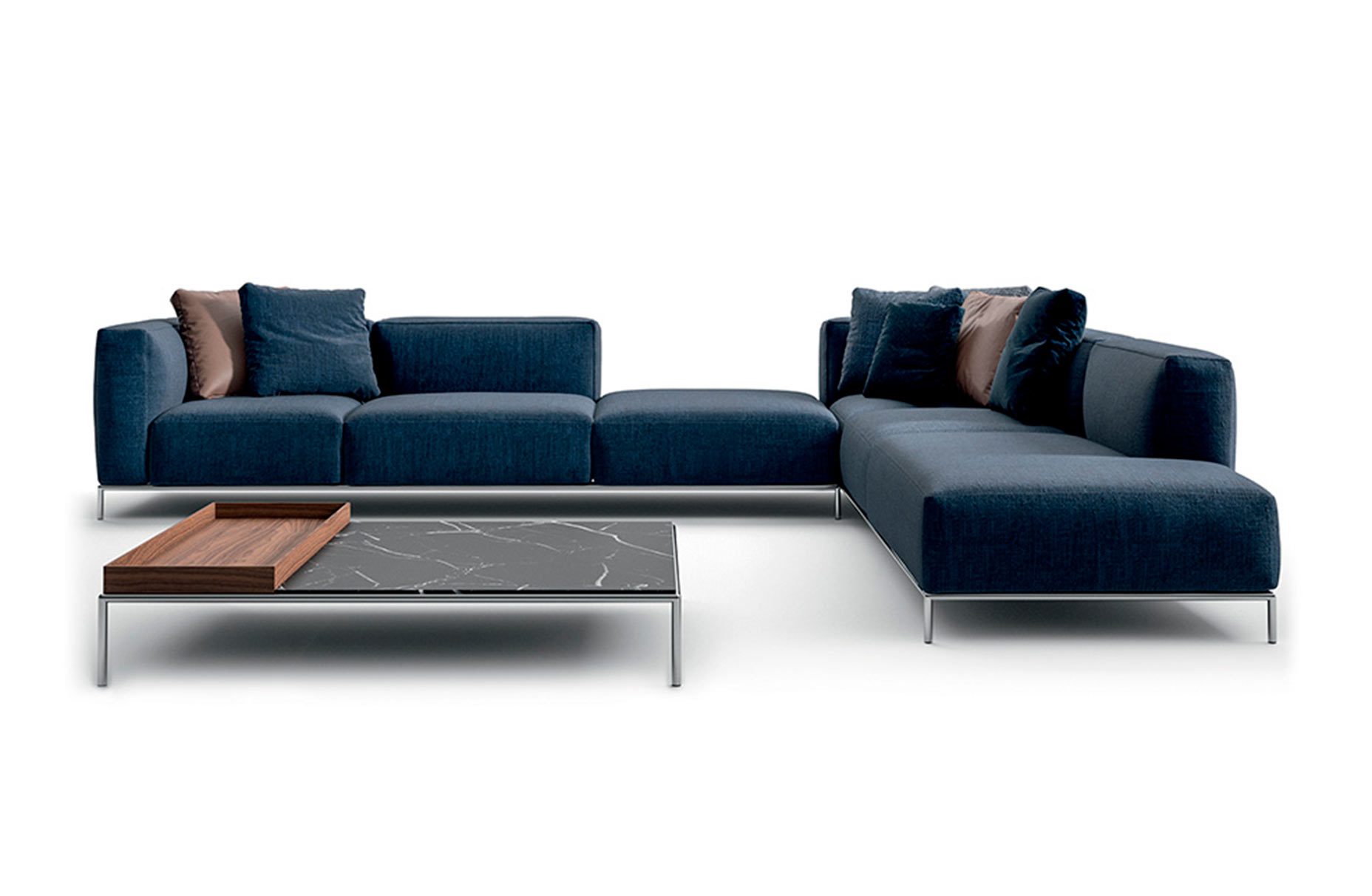 Duc-Duc sofa by Mario Bellini
While respecting the innovative and sophisticated character of the original design, Cassina renews and updates this sofa, both in terms of comfort and the size of the seat, while maintaining its characteristic panel structure assembled by means of a zip that runs along the sides for its entire height. Thanks to the study carried out by Cassina LAB, the cushion padding in polyurethane foam is wrapped with a 100% recycled fibre, obtained from PET mainly recovered from the sea, guaranteeing comfort and respect for the environment.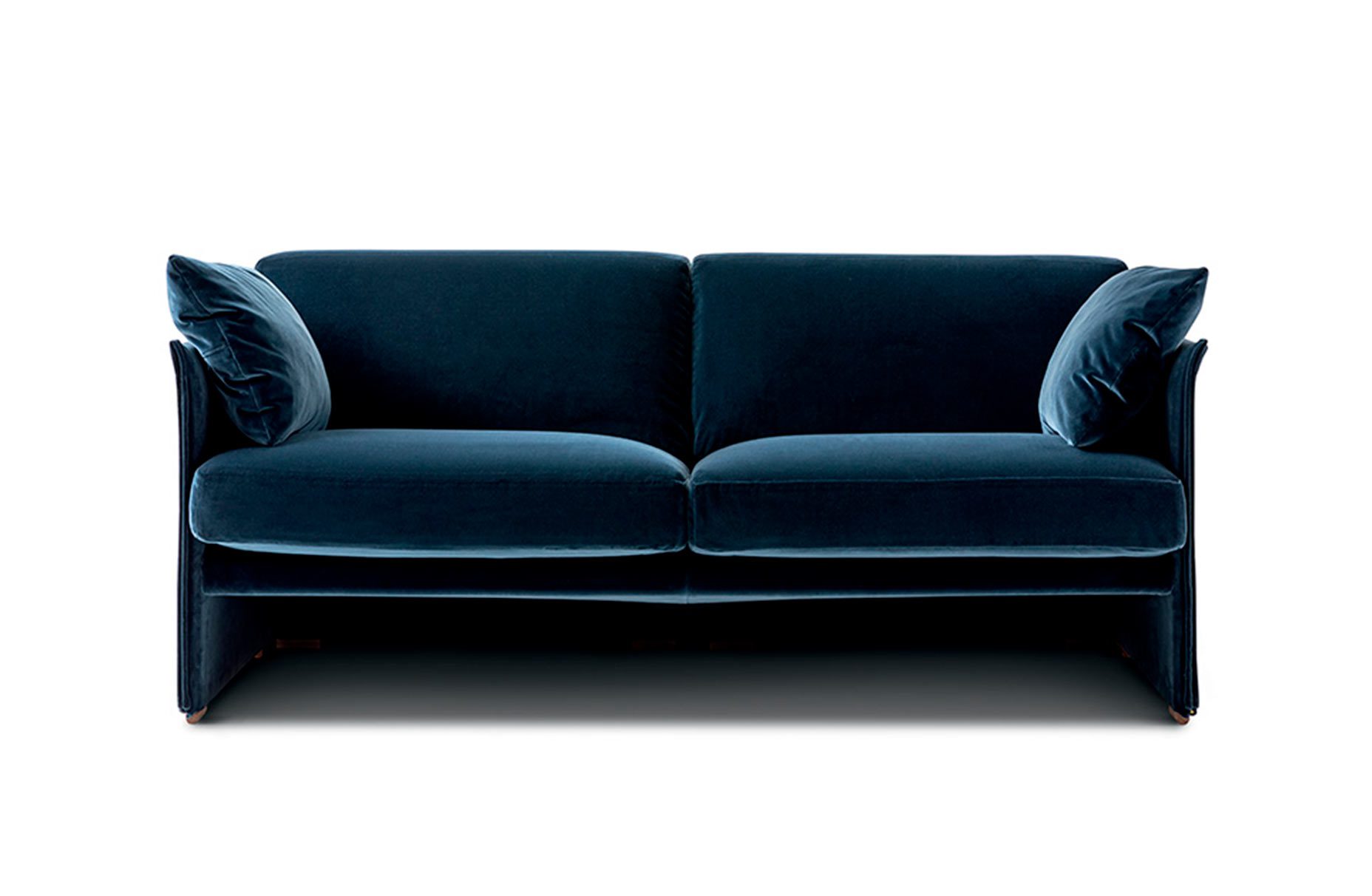 Infinito Wall by Franco Albini
The Infinito bookcase has expanded to include a new fixed to the wall version with a different and more stable floor support. Infinito Wall is an even more contemporary and functional bookcase: thanks to the insertion of a low upright it is possible to add a dedicated storage unit with doors to create a compartment above that can hold a TV screen up to 65″ with a 165cm shelf above it. The new cupboard can be equipped for the passage of cables, maintaining visual order and lightness.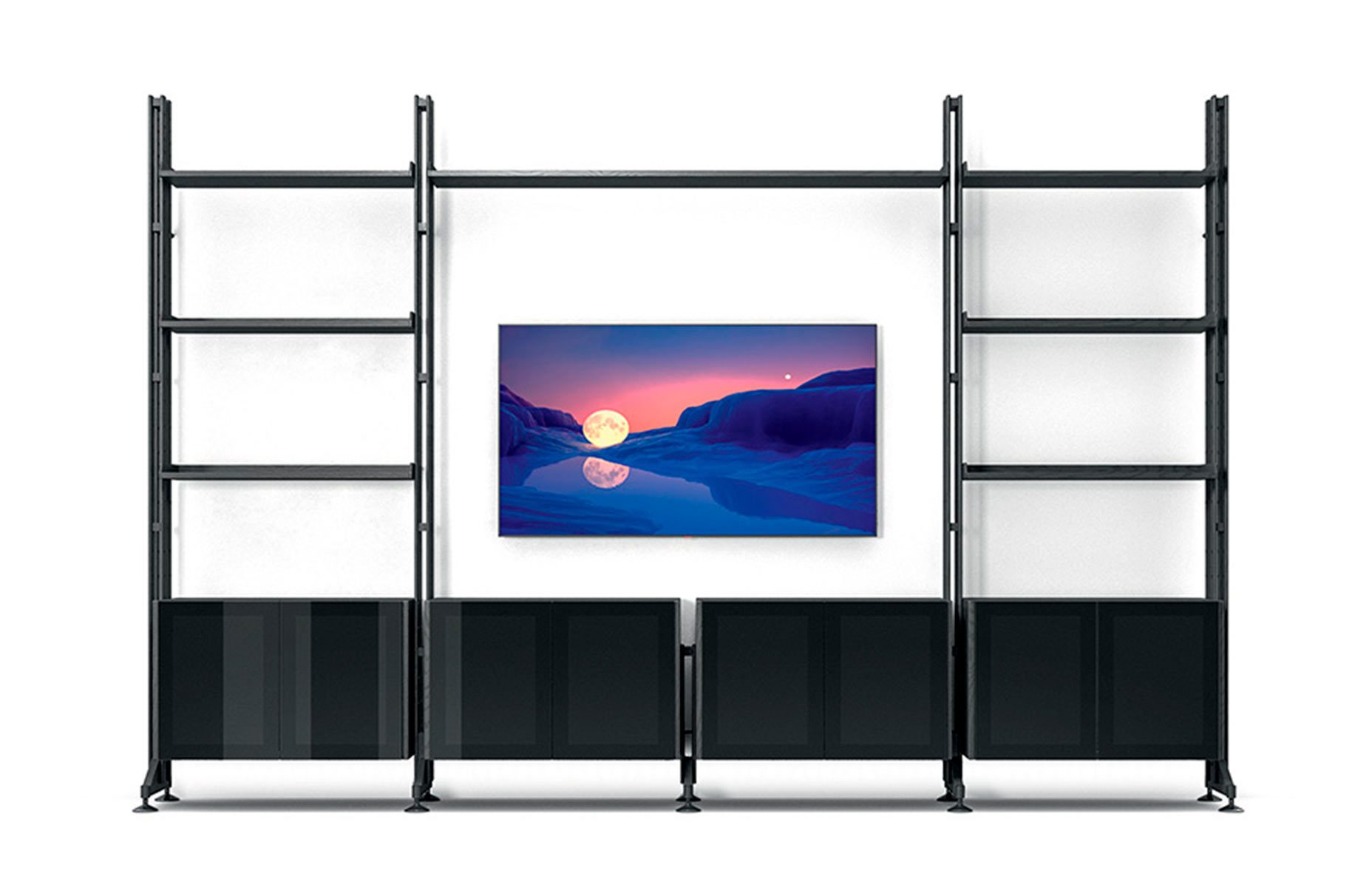 Kangaroo chair hommage Pierre Jeanneret
Made for the city's General Hospital Hall but also present in many private houses, Kangaroo is characterised by the "Z" shape of its sides, made up of a sequence of three vaguely triangular coplanar elements placed in continuity. The seat and backrest feature typical weaving inside the wooden frame.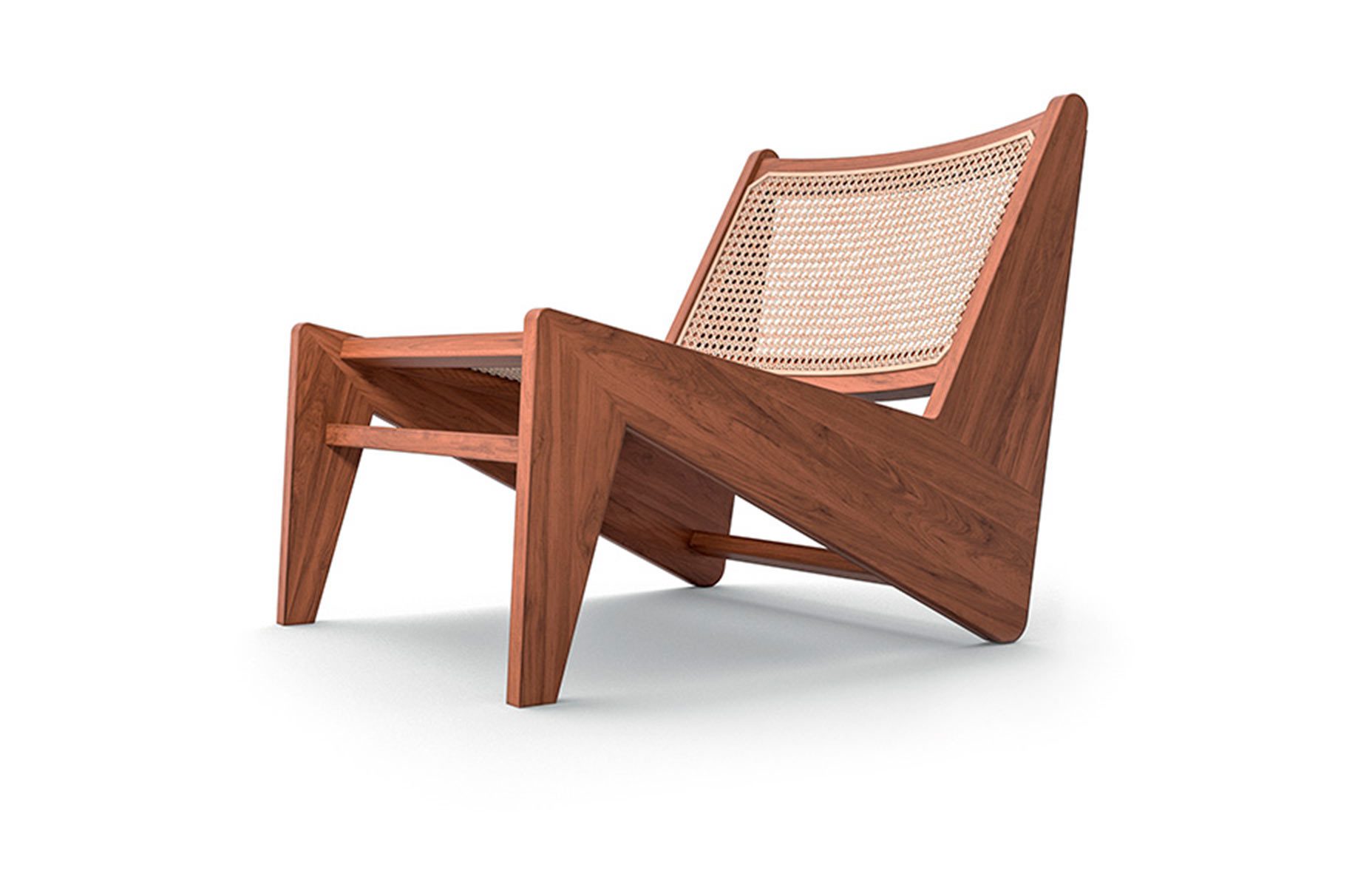 Paravento Balla by Giacomo Balla
This wooden screen is based on an original tempera and pencil sketch on paper by artist Giacomo Balla. Today, Cassina revives this brightly coloured accessory to divide and complete the various areas of the house with a real artistic touch.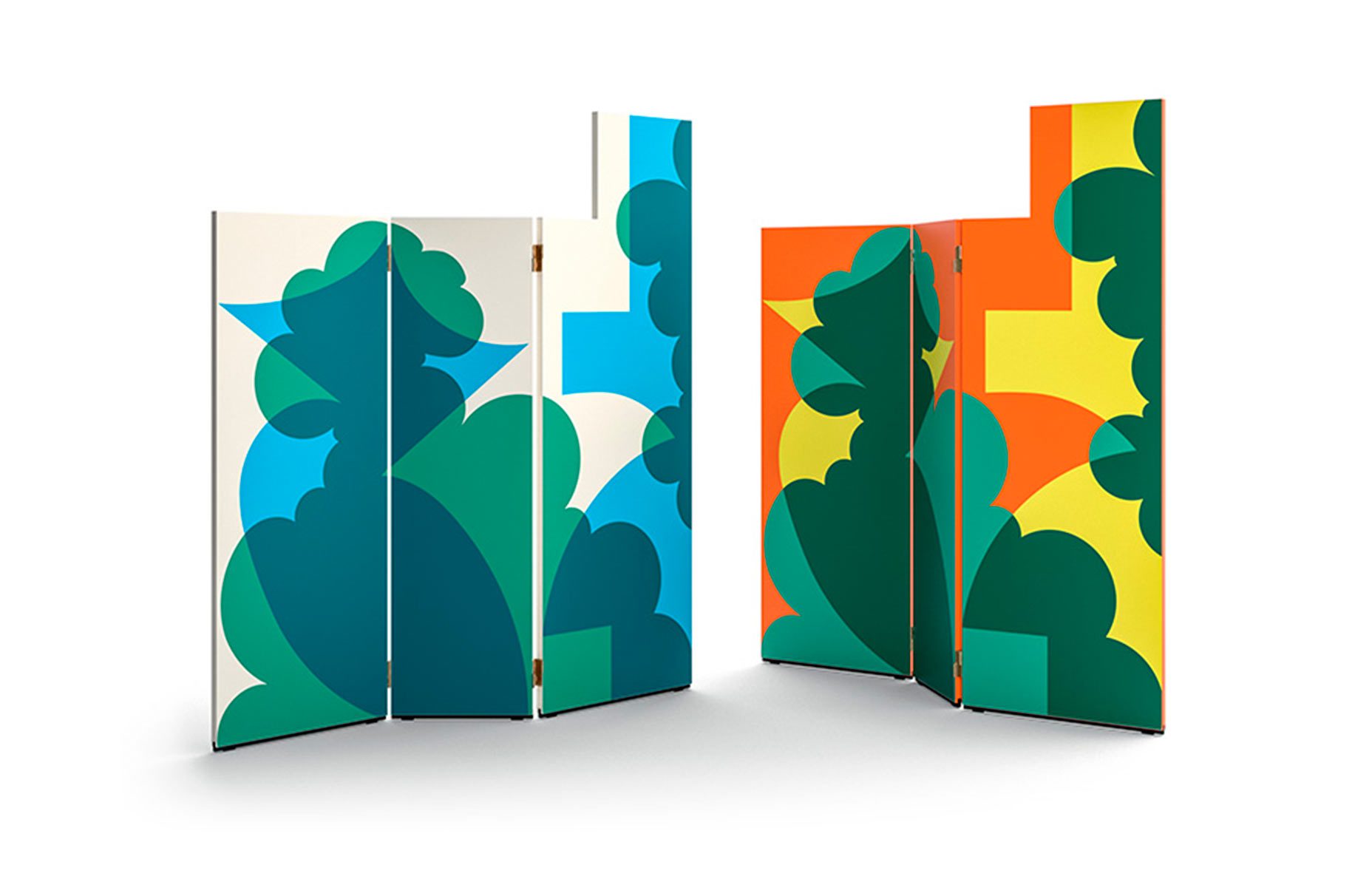 Bio-mbo bed by Patricia Urquiola
The Bio-mbo bed, designed as an independent interior, is characterised by a distinctive padded headboard and optional mobile side wings that create a small independent alcove, adapt for any space, where one can take refuge. Thanks to the work carried out with Cassina LAB, the headboard of Bio-mbo is fitted with wellness features to facilitate a rested night's sleep.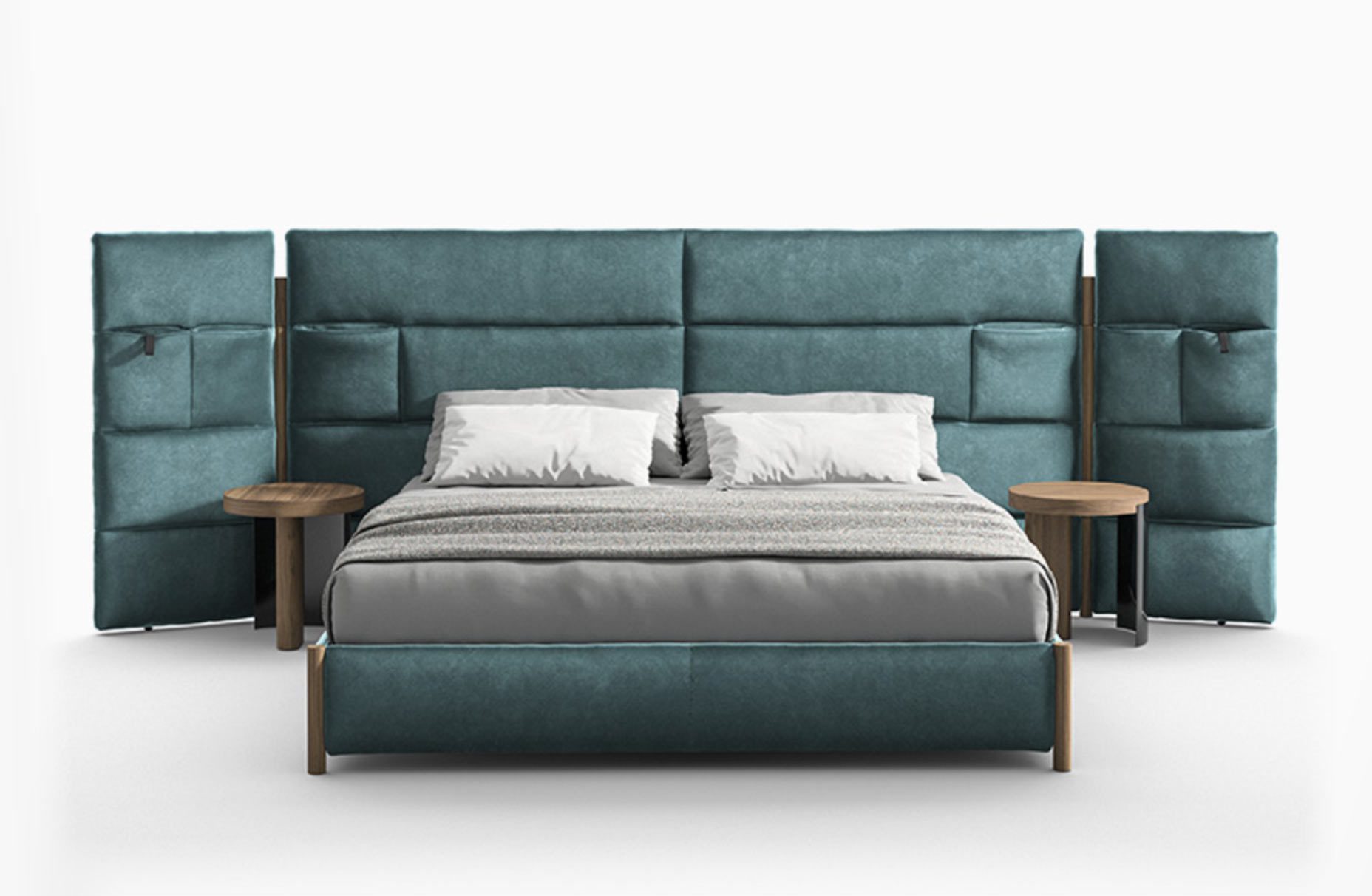 Acute bed designed by Rodolfo Dordoni
Acute is a classic design and extremely functional system by Rodolfo Dordoni that combines and contrasts precious materials such as leather, wood and marble to create a sophisticated and complete offer for the bedroom.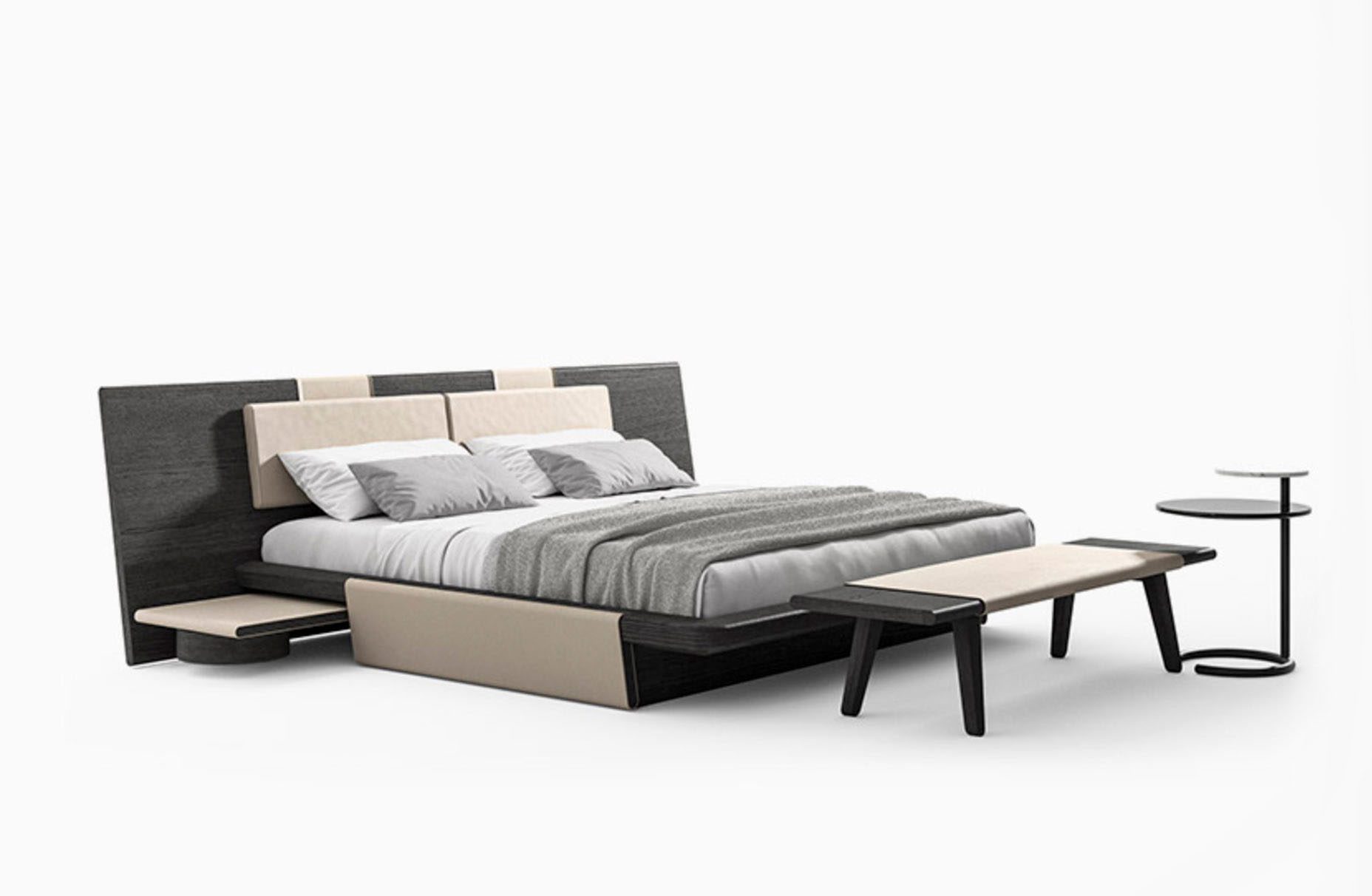 Stay by Neri&Hu
The Stay Screen, characterised by its elegant wooden interior and lacquered exterior, isperfect not only to create private partitions, but also to hang items thanks to its accessories, such as hooks and mirrors, that can be attached to the top of the screen. The combined Stay Vanity Table features a gun metal or bronze tubular structure and a wooden top with precious saddle leather inserts.

875 by Ico Parisi
The typical experimentation of Ico Parisi has led to the creation of this classic yet modern armchair. Its solemn appearance is reduced by the contrast of the materials used and, despite having classic features, it is eclectic, innovative and adaptable to any context.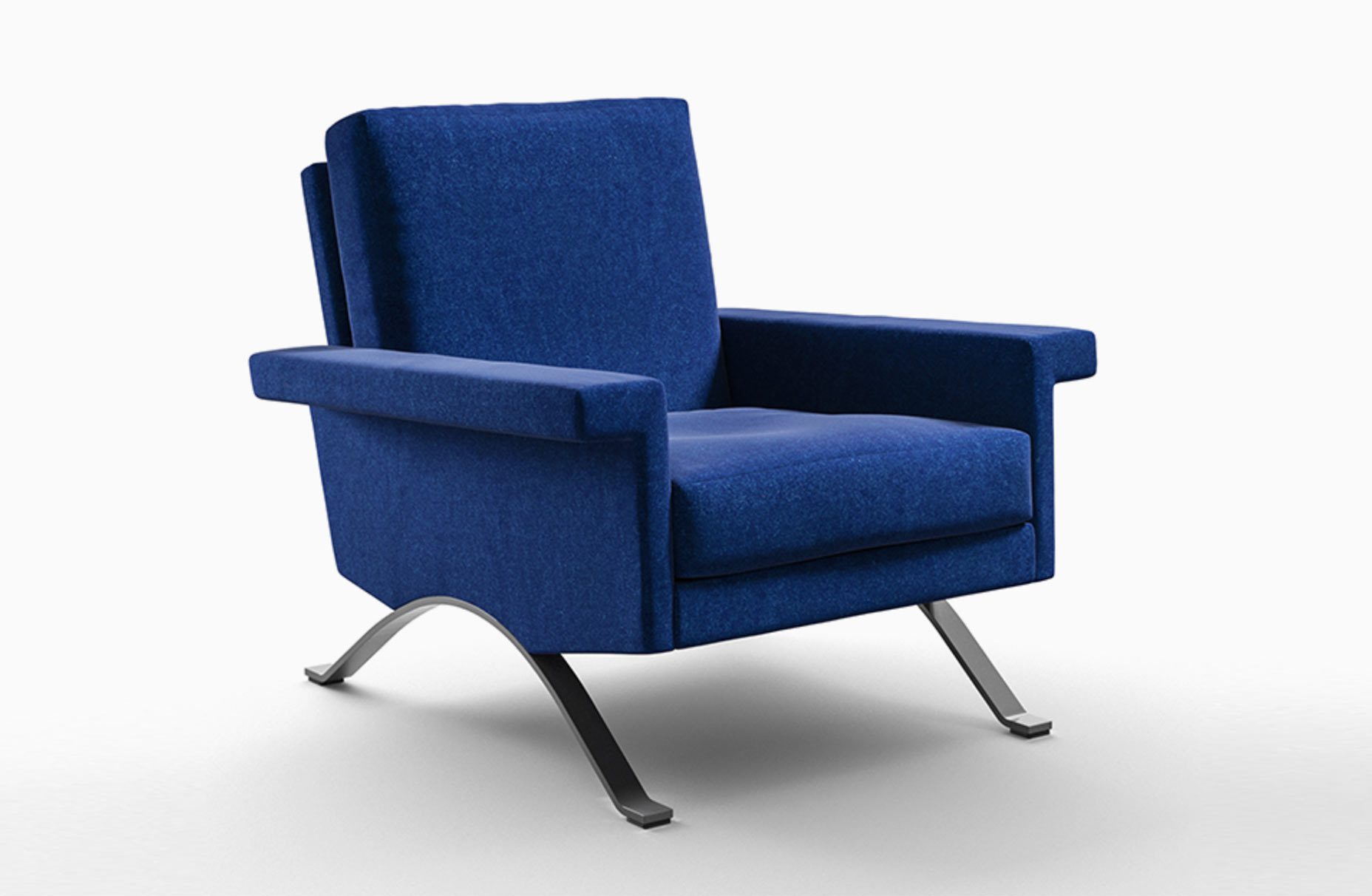 Olimpino table by Ico Parisi
The Cassina Research and Development Centre has conducted a careful study of the original model to bring this unique project into serial production. Expertly designed, it has a bold appearance making it highly recognisable. The slender metal tubular structure of the Olimpino table holds a rectangular monolithic sheet of glass that allows the articulated metal structure below to be admired.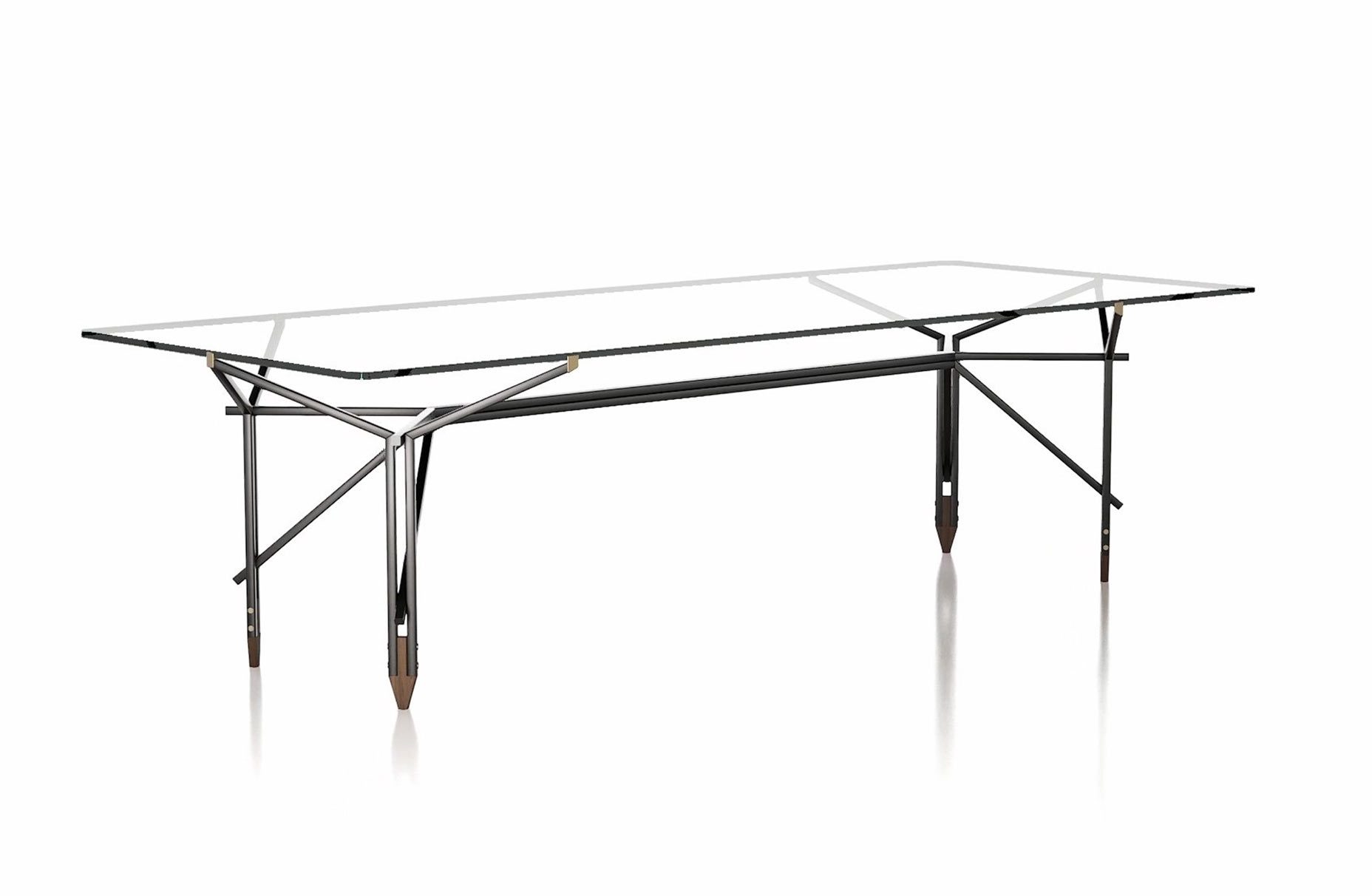 PA' 1947 designed by Ico Parisi
This solid wood console table was designed in 1947 and used in numerous projects including Ico Parisi's own home. The name of the reissue is also a tribute to Parisi's nickname, PA', that is the beginning of his surname together with an accent resulting in a diminutive form of the word 'father' in recognition of his role in leading the modern movement in Como.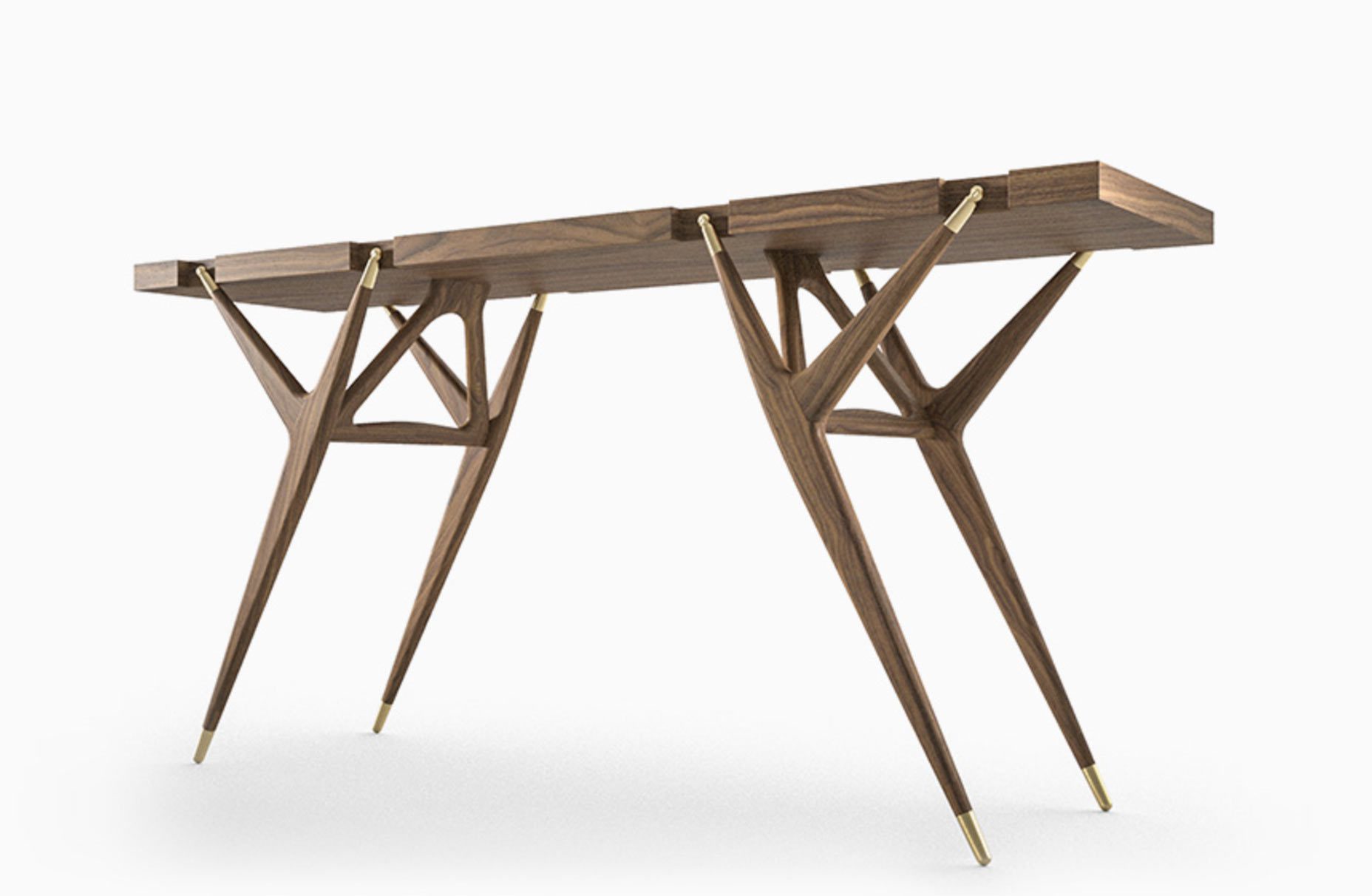 Chandigarh collection by Richard Ginori and the Le Corbusier Foundation
The collection is composed of three trays in unglazed porcelain that each feature bas-relief symbols taken from the walls of buildings in Chandigarh, the city he designed in the 1950s and now a world heritage site. In this project Le Corbusier summarizes his architectural and urban ideals, expressing his creativity in sculptural and figurative terms.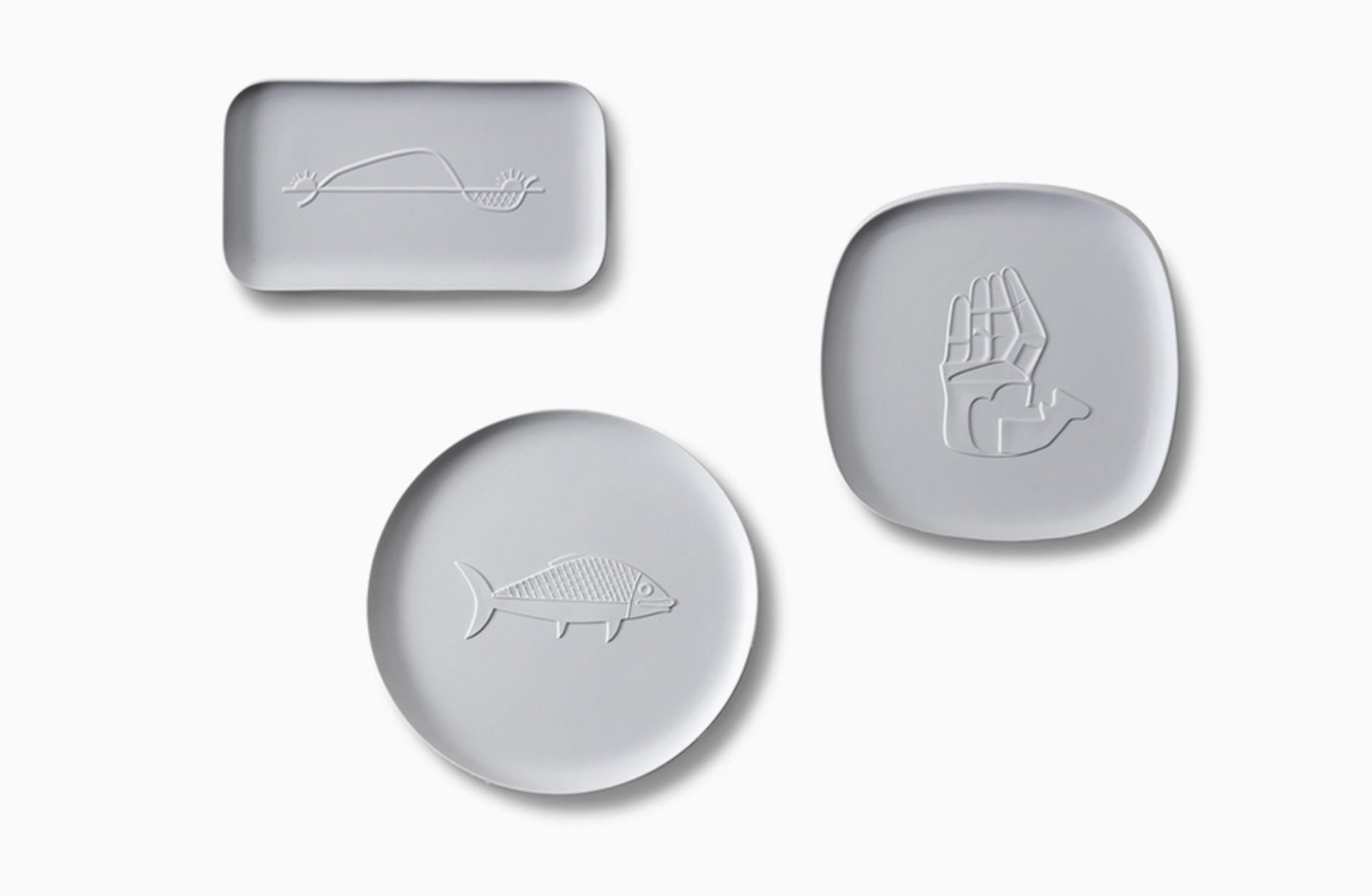 Sengu sofa by Patricia Urquiola
Sengu Sofa is particularly characterised by unexpected combinations: simple lines, substantial padding and natural materials and hues. Its base is reminiscent of Japanese forms, a recurring theme in the Cassina Collection and especially evident in the work of Charlotte Perriand. The sofa's ergonomics are heightened thanks to the soft inclination of the back and armrests that feature an elegant quilted effect on the exterior and sofa's back cushions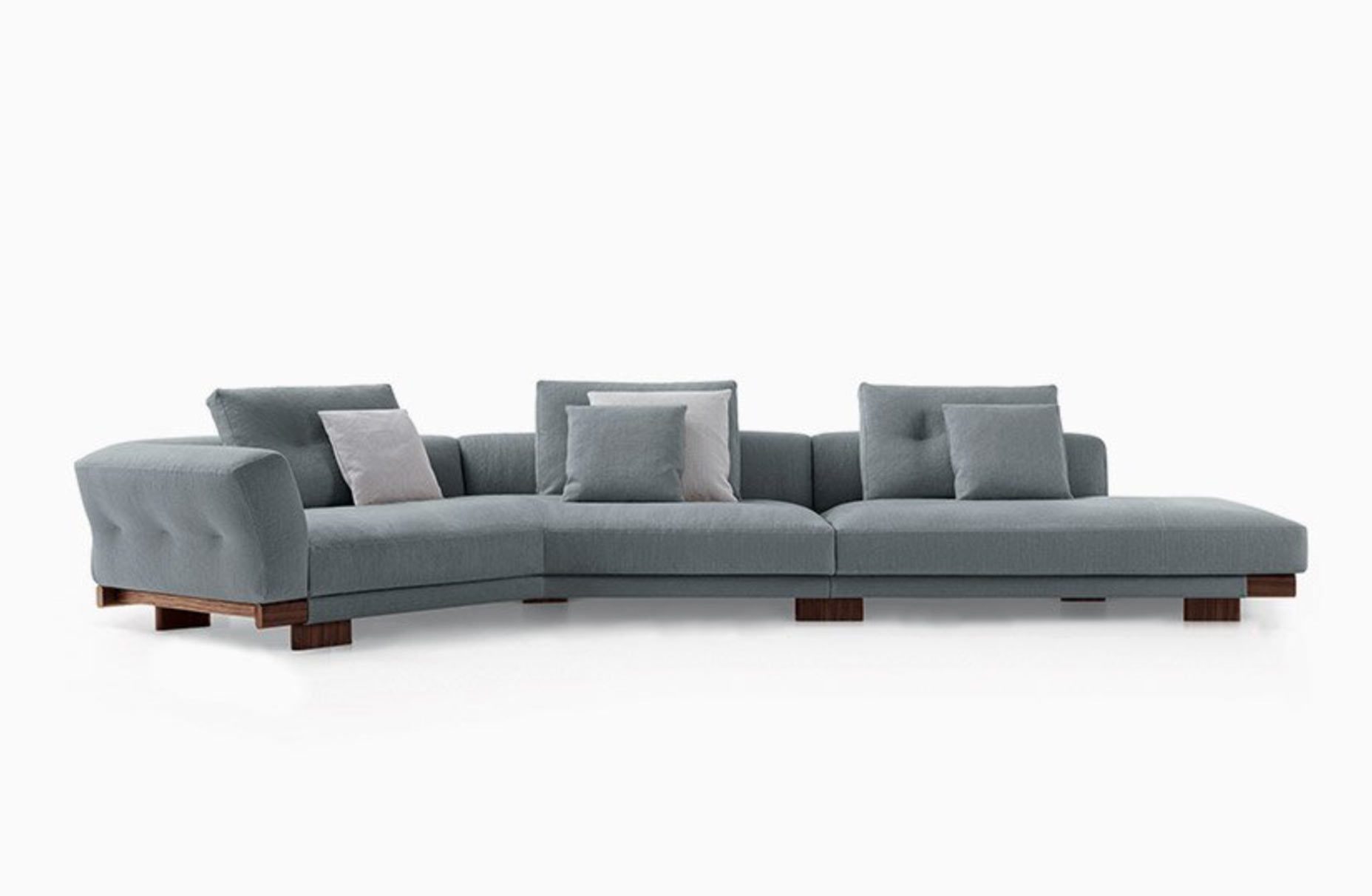 B&B Italia:
Camaleonda sofa by Mario Bellini
Designed by Mario Bellini, this modular sofa has defined the aesthetics of an entire era of interior design, thanks to its great success both in terms of the public and critics. It is constantly featured in most international design museums and in the film-sets that have defined the collective imagination. An object that is loved by design aficionados, antique dealers and interior decorators alike is finally back in production after a careful design process that involved the close collaboration between the B&B Italia's Research & Development Centre and Mario Bellini.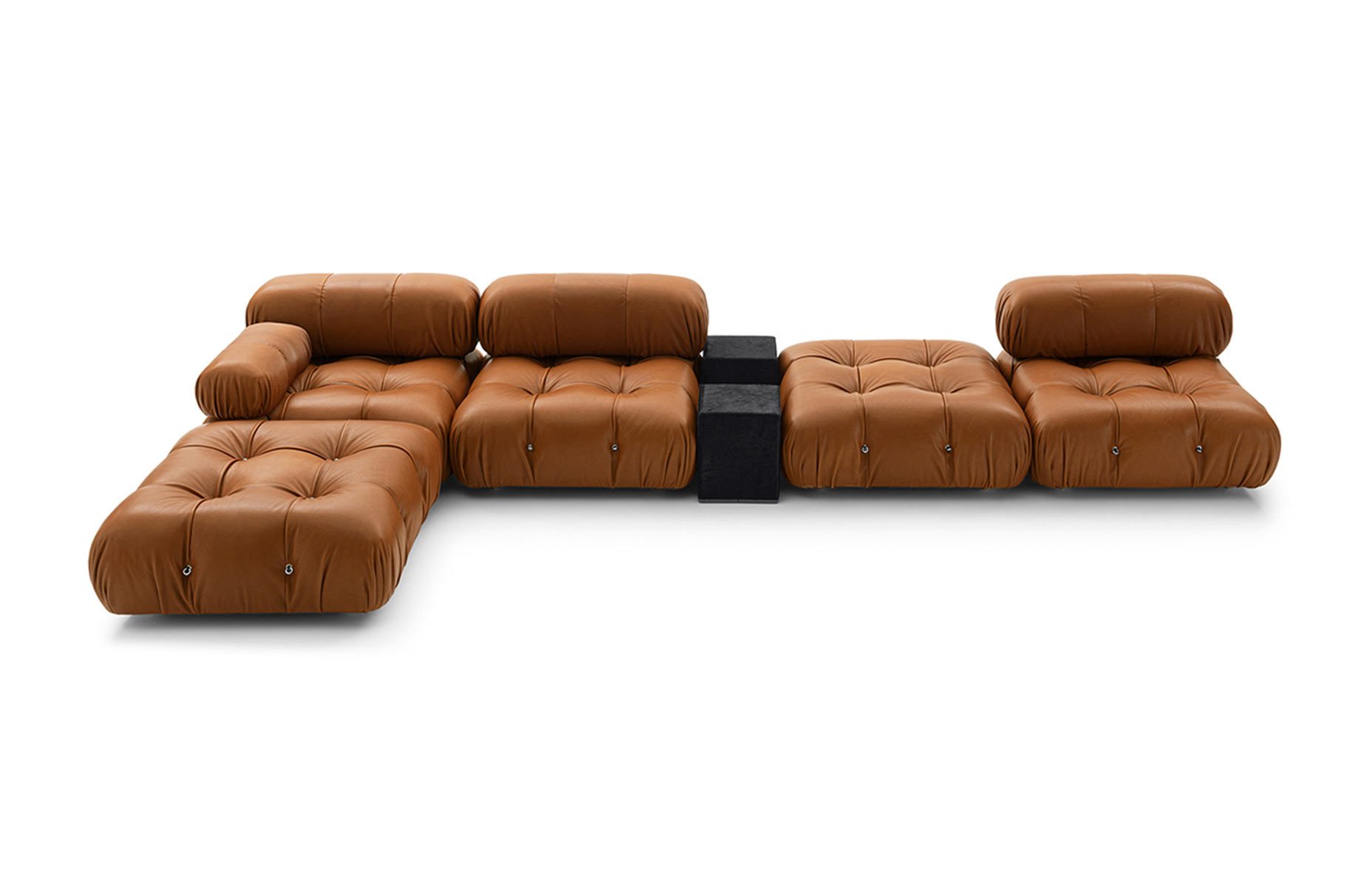 cc-Tapis:
Gesture: 5 new projects which explore gesture as the root of artistic expression.

From small domestic tasks to naive scrawling, each action is considered with a similar weight. A smear of frothy soap swiped across a windowpane is seen with the same wonder as paint splashed across canvas and the furtive child like scribbles of crayon on pristine walls could very well be the making of a masterpiece.

Five designers — Patricia Urquiola, Sabine Marcelis, Philippe Malouin, Mae Engelgeer and Yuri Himuro – meditate on gesture's meaning and investigate how the simple movement of hands and tools can lead their creative process.

Patcha Rug: Designed by Patricia UrquiolaPatcha is a collection of hand-knotted rugs made from Himalayan wool and recycled silk. Utilizing the patch-work spontaneity of mixed-media collage, Urquiola expresses the gesture of overlapping and assembles strips of mint green, lavender, taupe, burgundy and speckled technicolor fields. Layering one atop another to create inventive graphic compositions.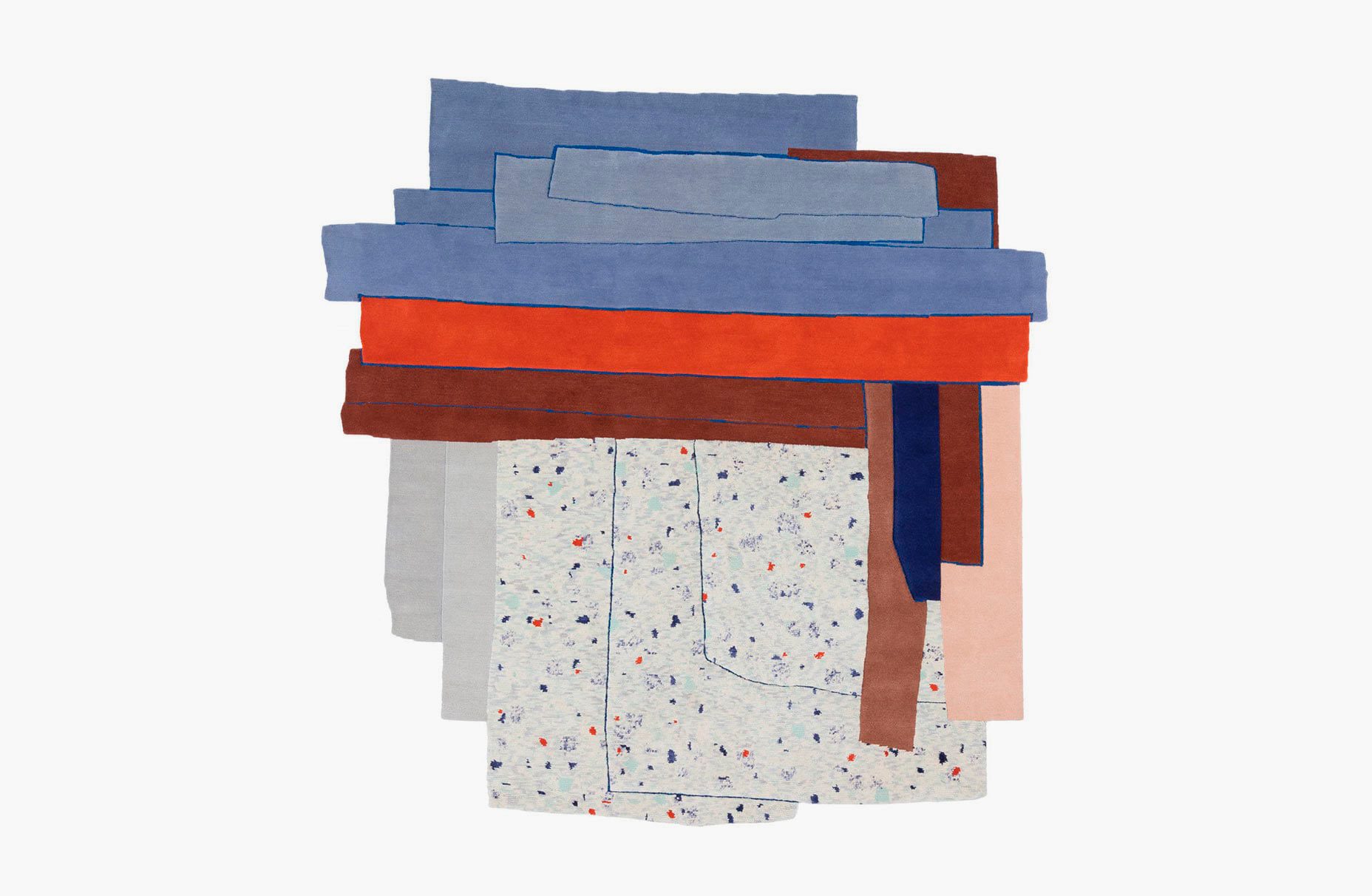 Stroke Rug: Designed by Sabine Marcelis
Each room is envisioned as a blank canvas and the rug as the singular gesture onto which one builds a composition. Starting from these domestic associations, Marcelis considers the expressive potential of everyday life.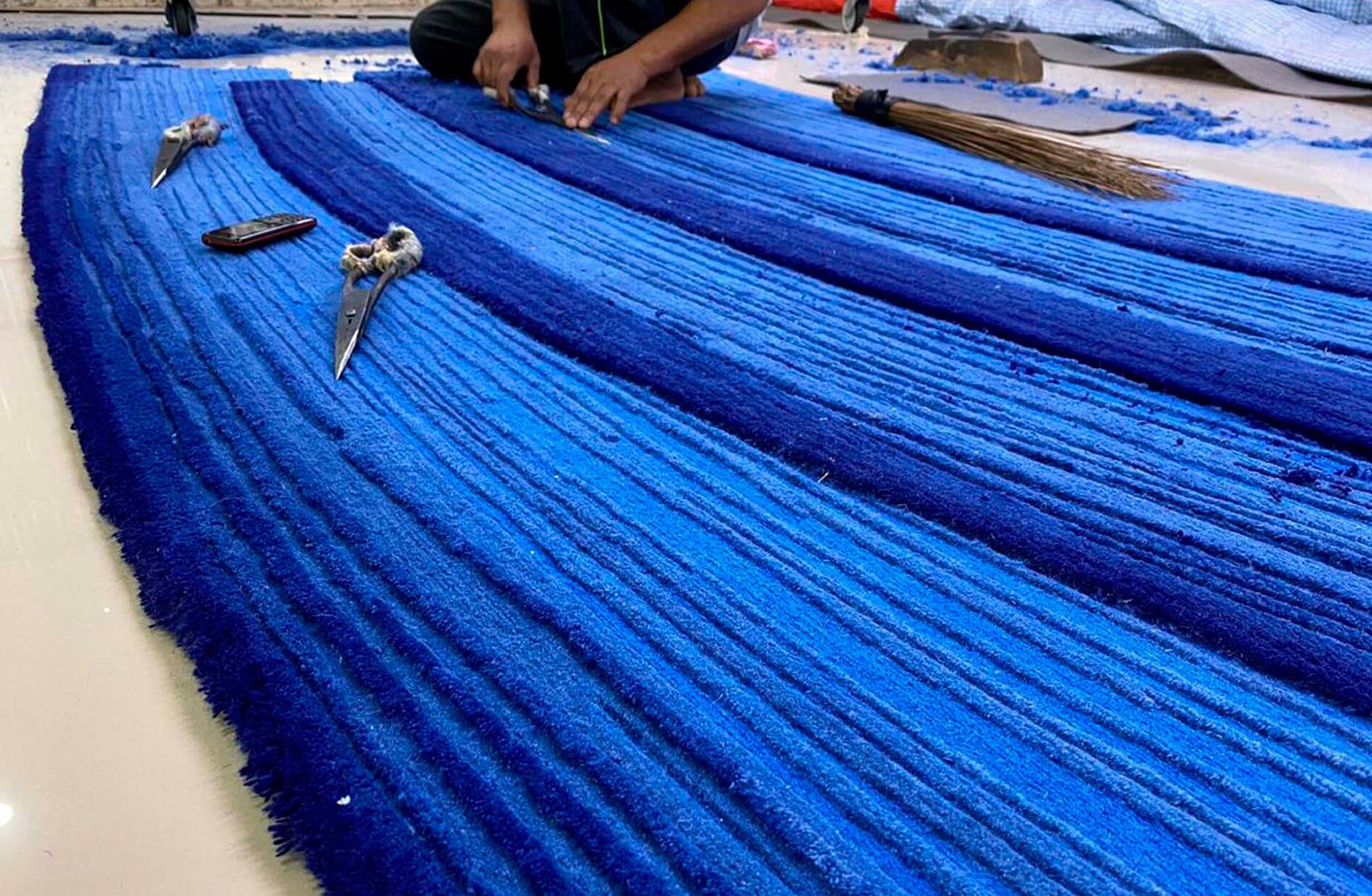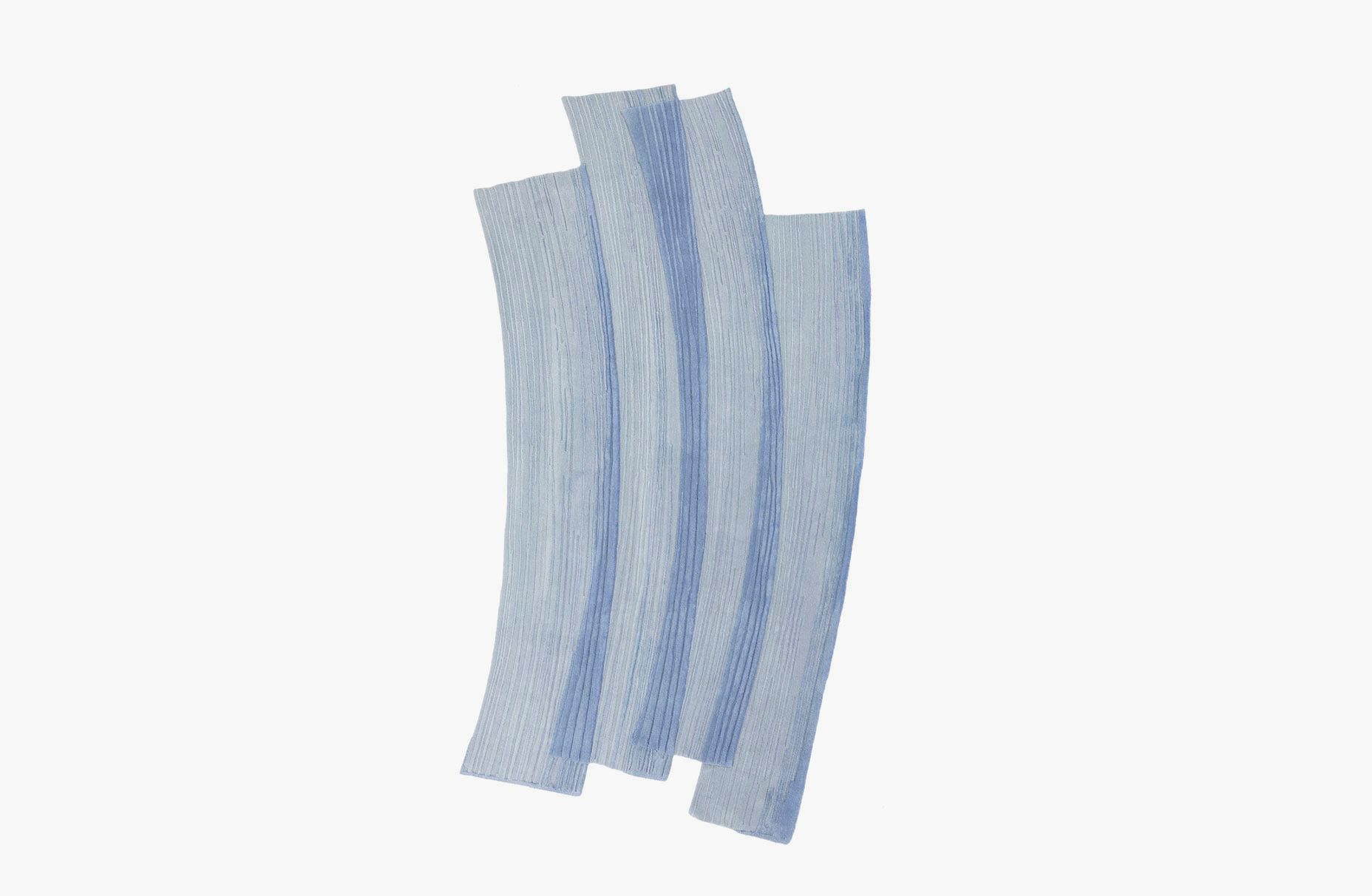 Lines Rug: Designed by Philippe Malouin
Philippe Malouin instinctively traced parallel lines and focused on the irregularity created by the crayons. The design evolved through trial and error with the final aesthetic being very much part of an experimental process.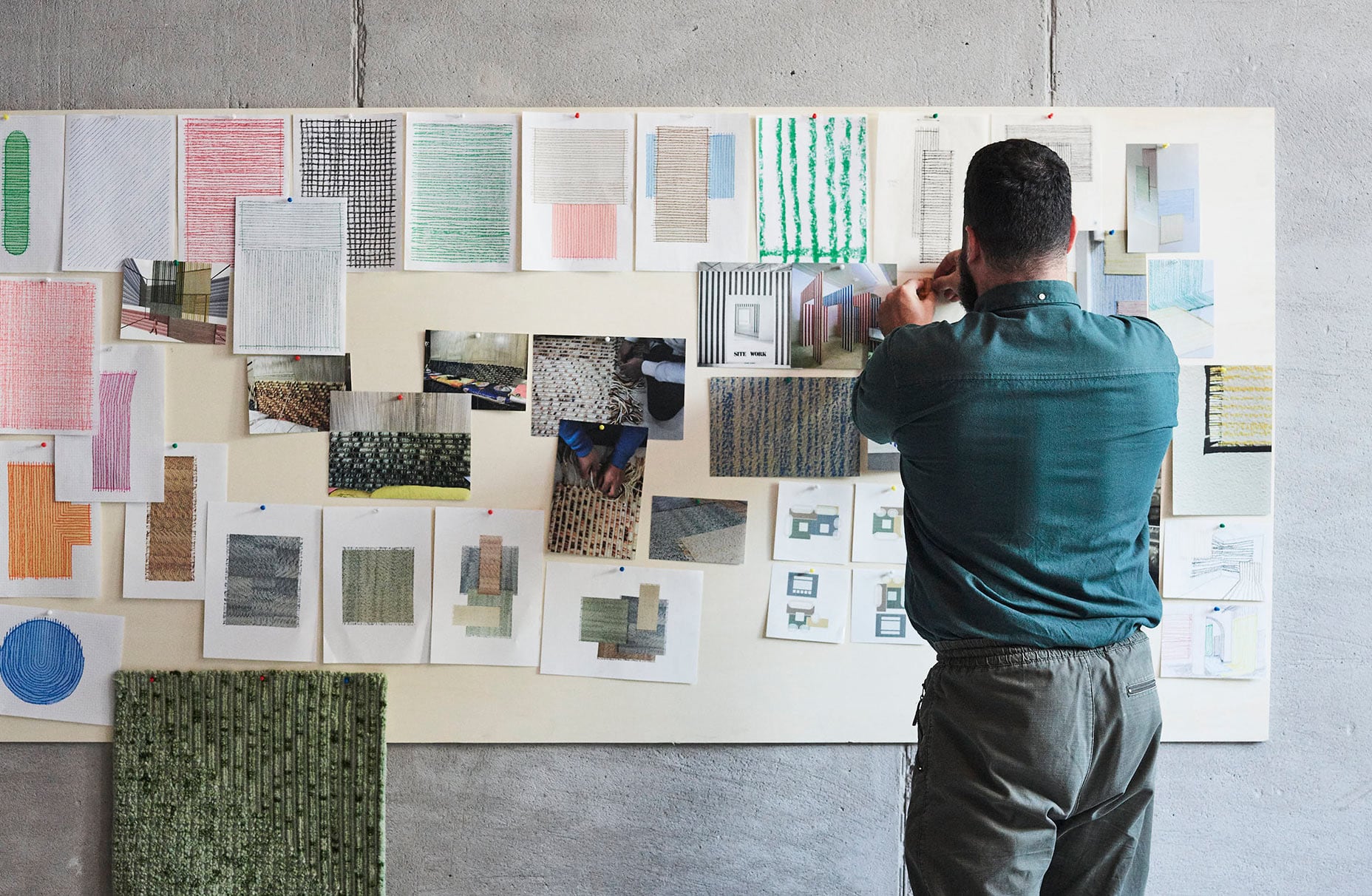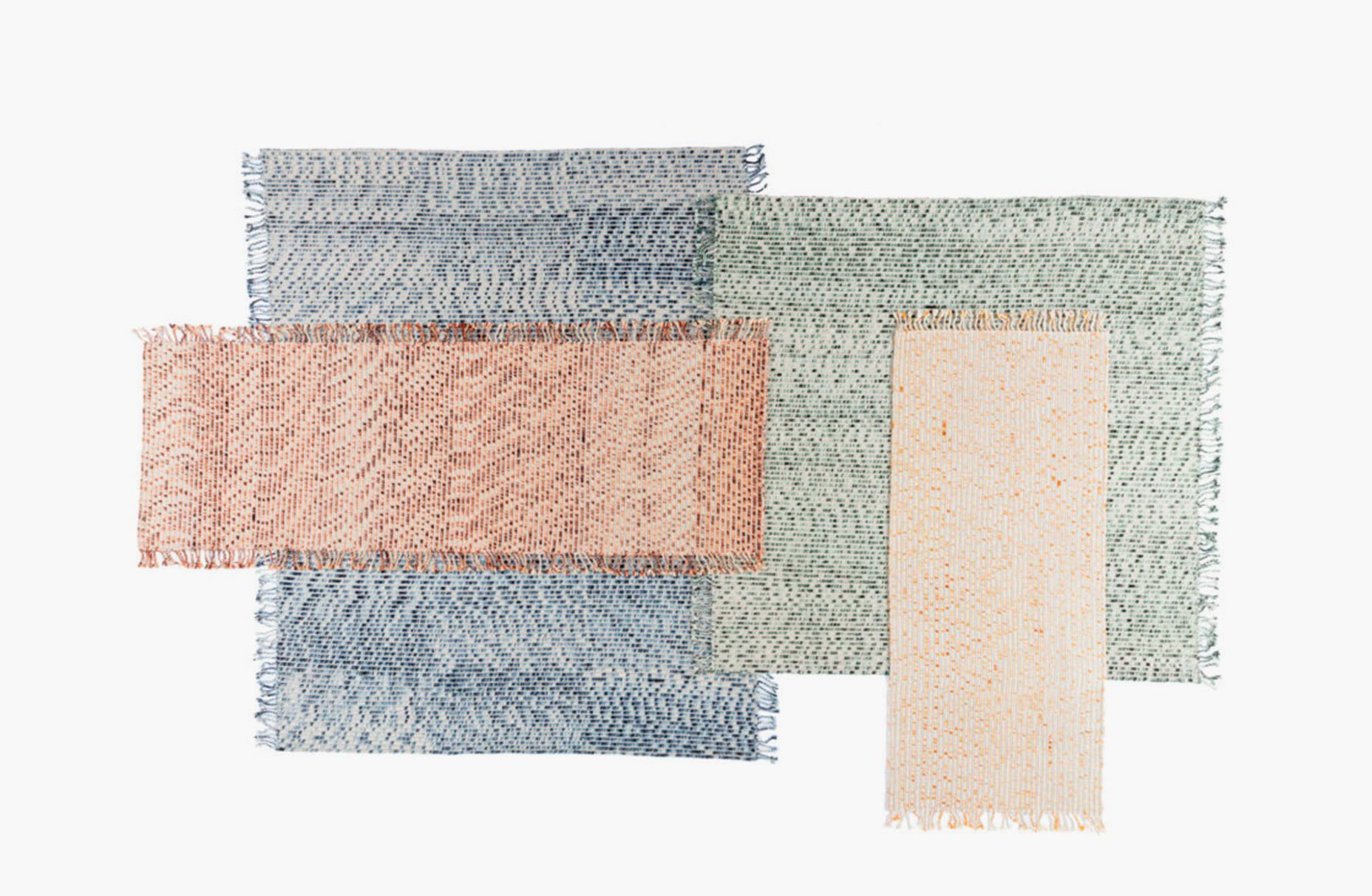 Mindscape Rug: Designed by Mae Engelgeer
Exploring spatial and architectural gestures, Engelgeer creates patterns from complex compositions, mirroring, splicing and replicating to achieve her otherworldly designs, taking the viewer on a journey to another space.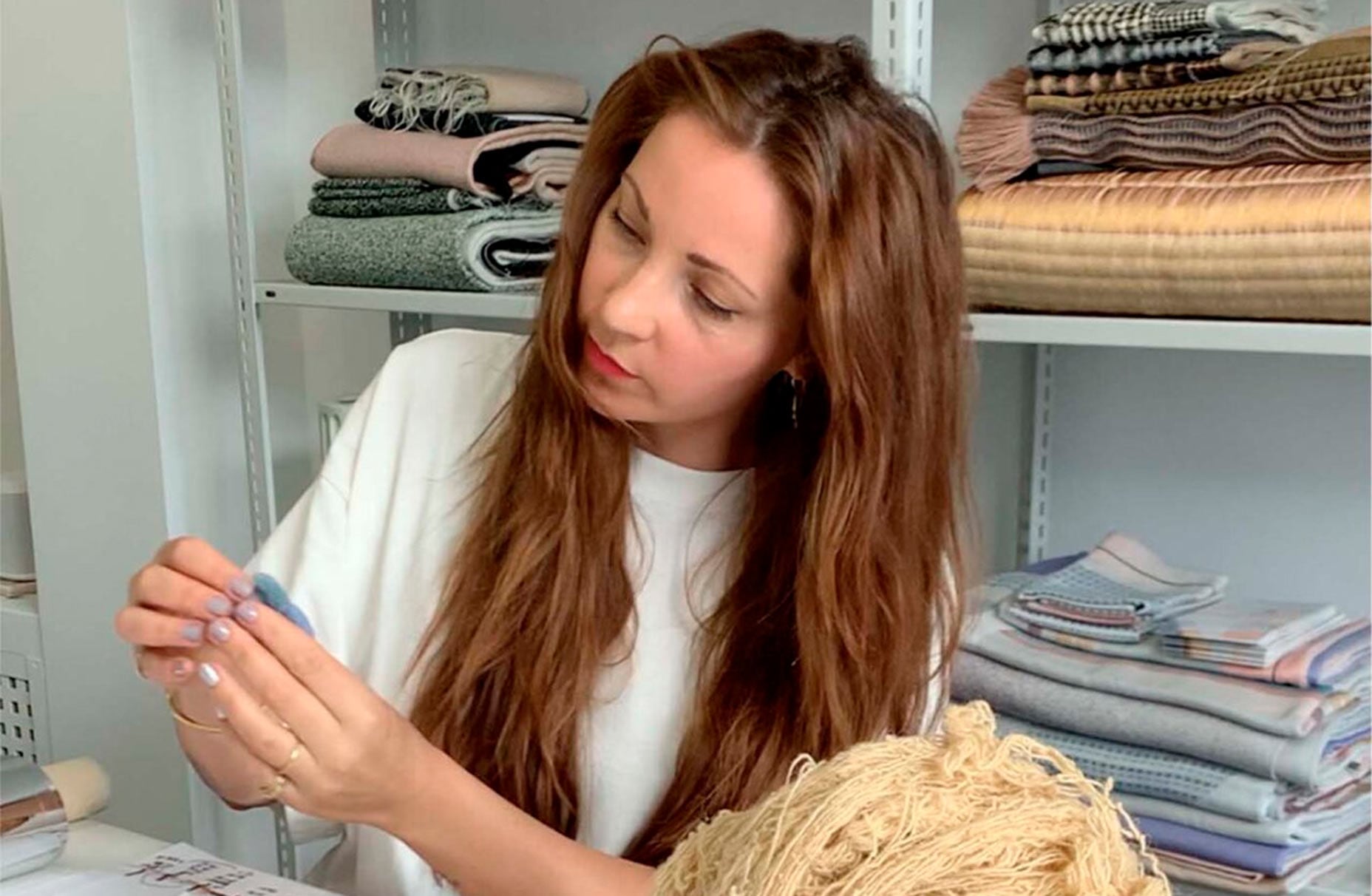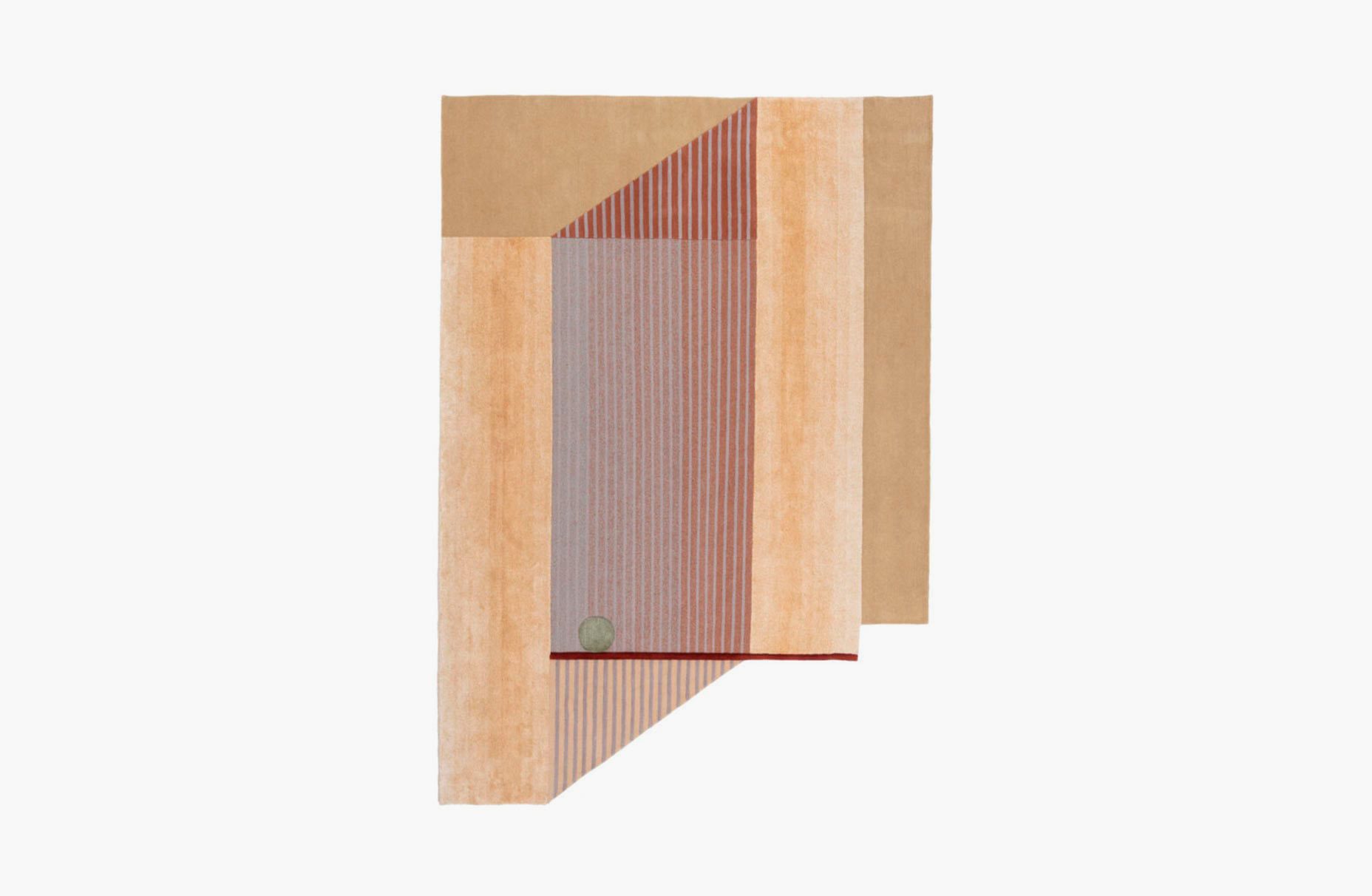 Cultivate Rug: Designed by Yuri Himuro
The Cultivate Collection for cc-tapis is a collection of hand-woven rugs using wool, created in India using a pitloom technique. Based on her innovative textile project Snip Snap — a jacquard pattern whose design only becomes apparent when the woven threads are snipped, revealing a double structure within the textile — Himuro explores the creative potential found in the act of cutting.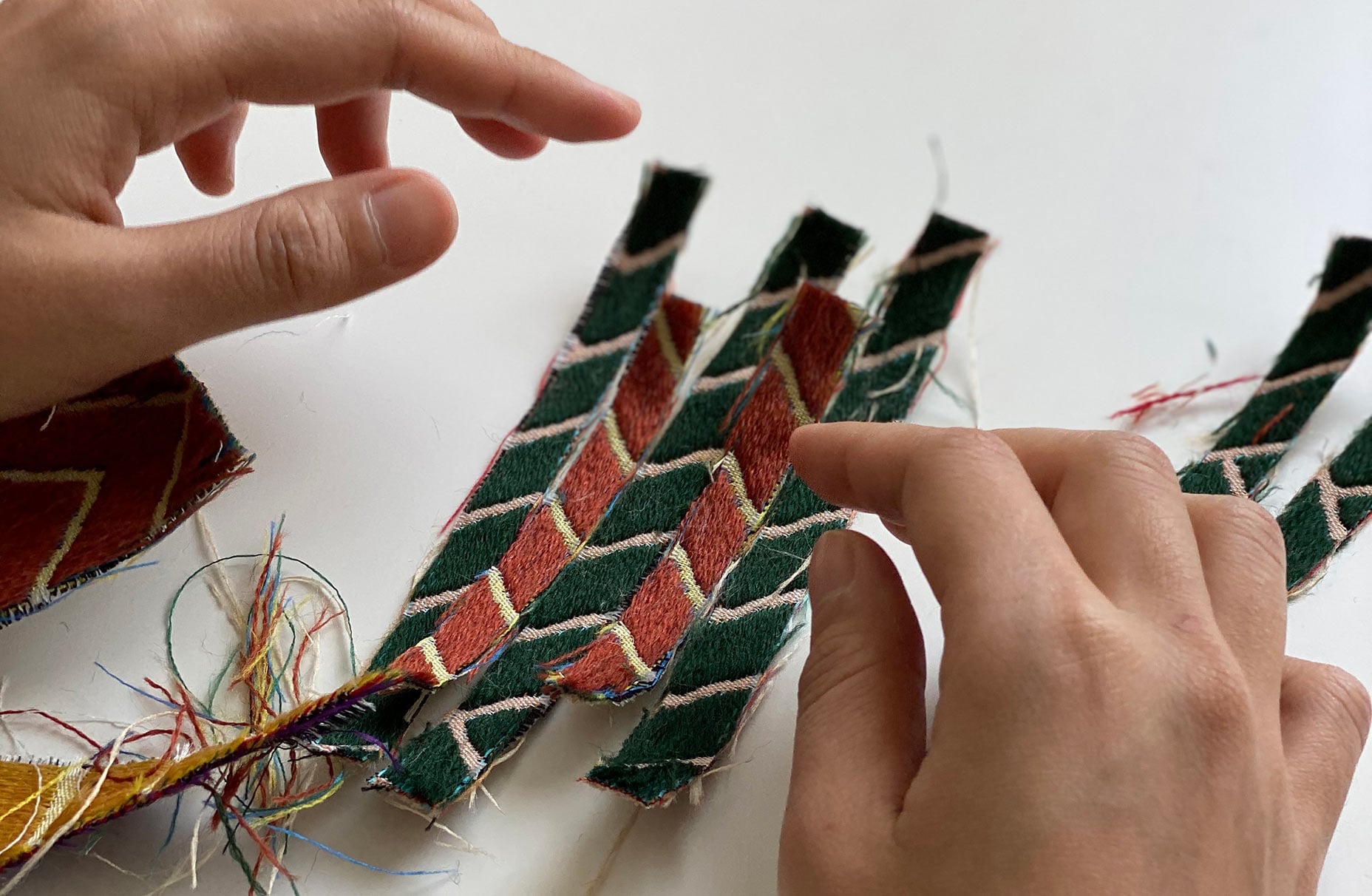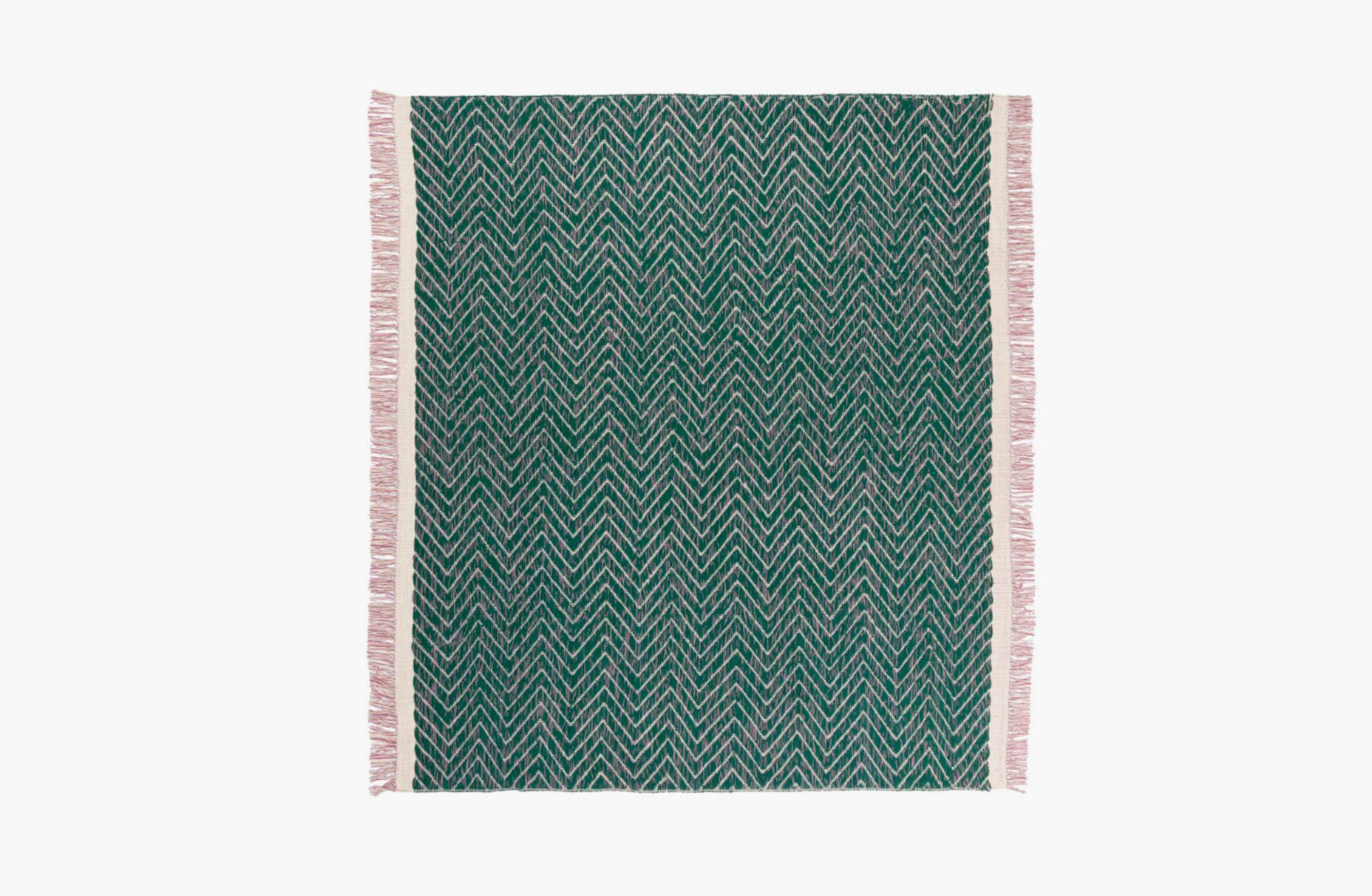 Please contact us for more information about any of these new products.